A Vietnamese Delicacy: Making Banh Cuon From Rice Paper (With Video)
Traditional Vietnamese steamed rolls (banh cuon) are made from rice flour. In recent years, there has been a trend of making steam rolls from rice paper. This tasty treat is easy to make in very little time.
Photo VnEpress
Cooking time: 40 minutes
For three to four people
Total energy: 1,324 calories
Ingredients:
Photo Lao Dong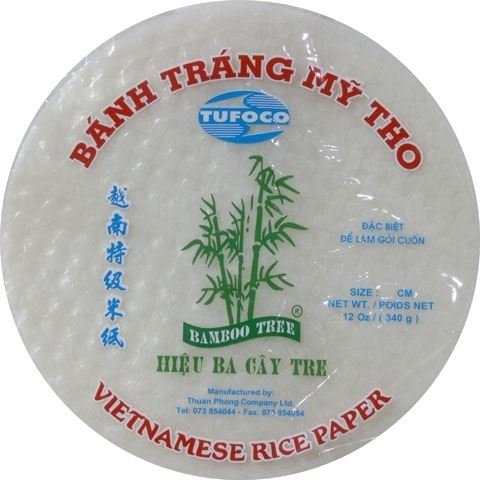 Photo Lao Dong
1 set of rice paper
150 grams of minced pork shoulder meat
1 cup of wood ear mushrooms
1/2 onion or bean root
Scallions, fried onions, purple onions
Fish sauce, salt, seasoning, pepper
Dipping sauce
Herbs, cucumbers, steamed pork jambon and fried pork cakes
How to cook:
Step 1: Marinate minced shoulder meat with a little fish sauce, seasoning, pepper.
Soak wood ear mushrooms in water until they get soft. Wash the mushrooms, slice them into small pieces.
Chop onions.
Step 2: Stir-fry the roll filling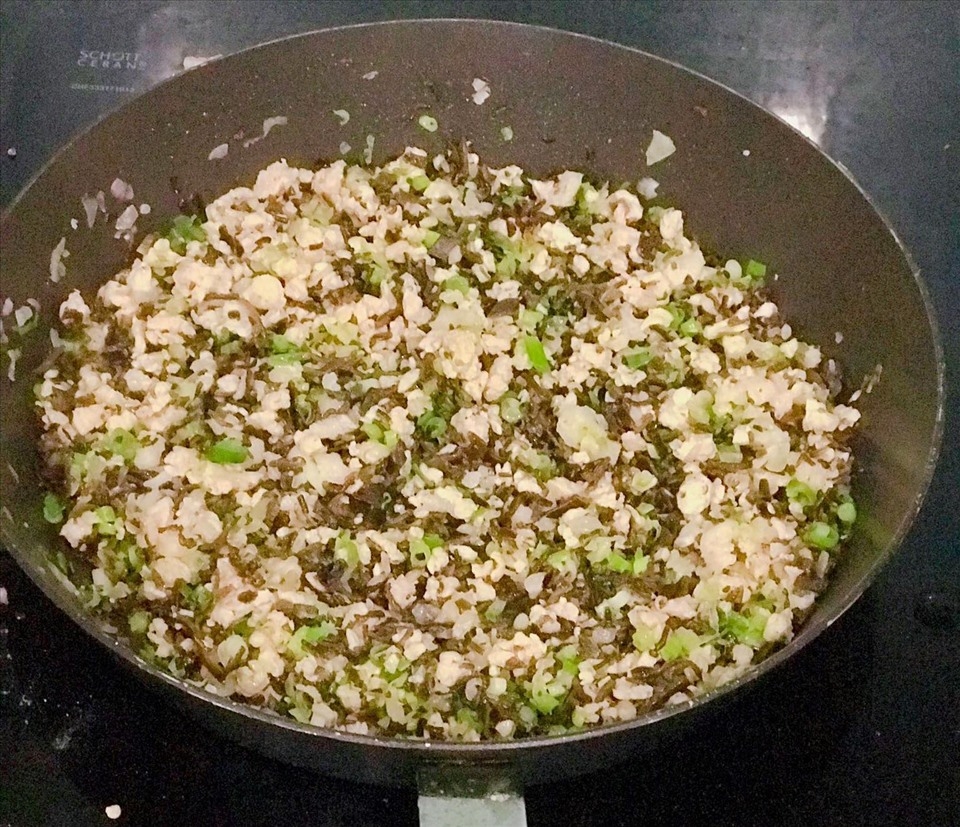 Photo Lao Dong
Stir-fry the pork with purple onion (put the purple onion first). Then add wood-ear mushrooms and onion/bean root.
Add salt, pepper depending on your taste.
Step 3: Make the roll crust
Prepare a bowl of slightly warm water
Add a little cooking oil and lemon juice into the water.
Dip each rice paper in the water.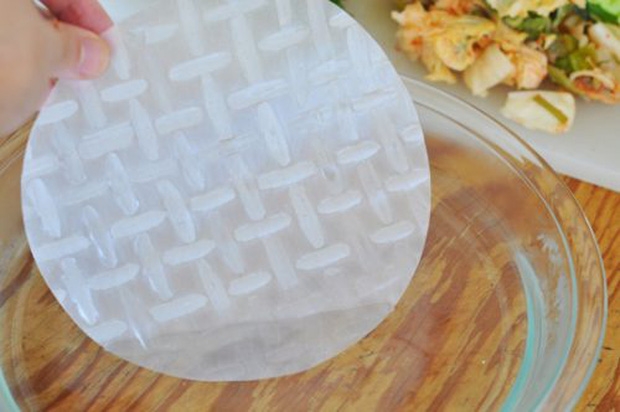 Photo Kenh14
After two minutes, when the rice paper is soft and turns slightly opaque, wear gloves to take it out and spread it on an oily tray.
Put one spoon of the filling on the rice paper. Fold two sides and roll up.
Spread the rolling evenly on a plate with a thin layer of oil.
Step 4: Steam the rolls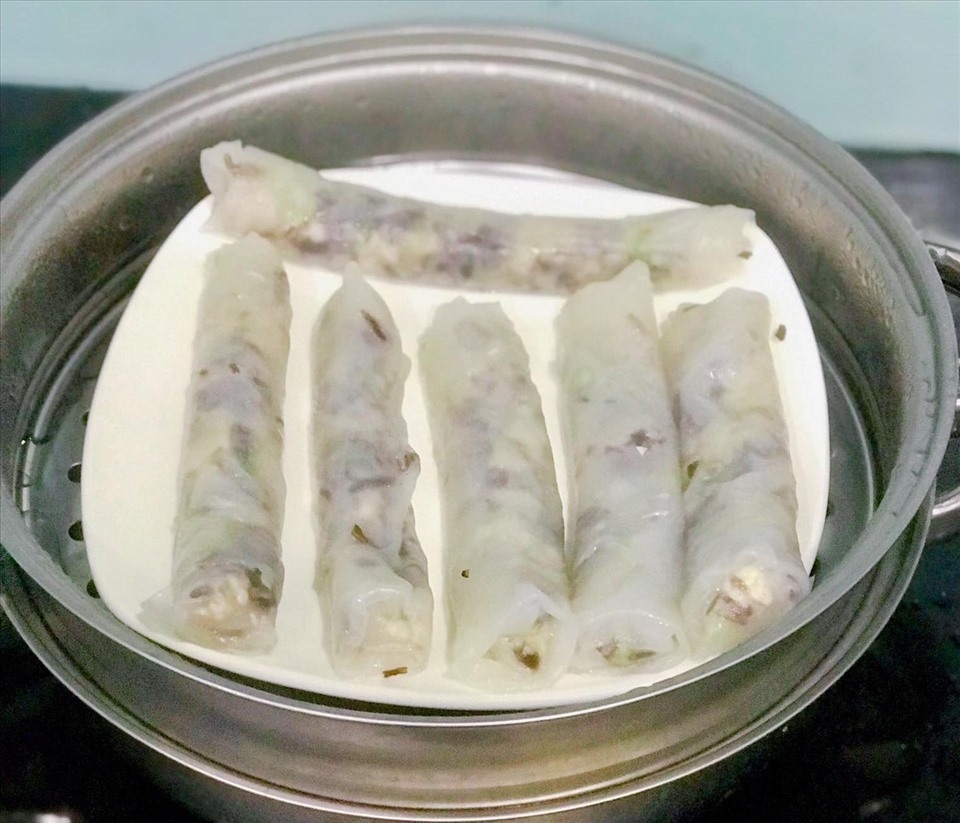 Photo Lao Dong
Put the rolls into the pot and boil the water.
Cover the pot with a layer of towel and put a lid on. Wait for three to fur minutes.
Step 5: Make the dipping sauce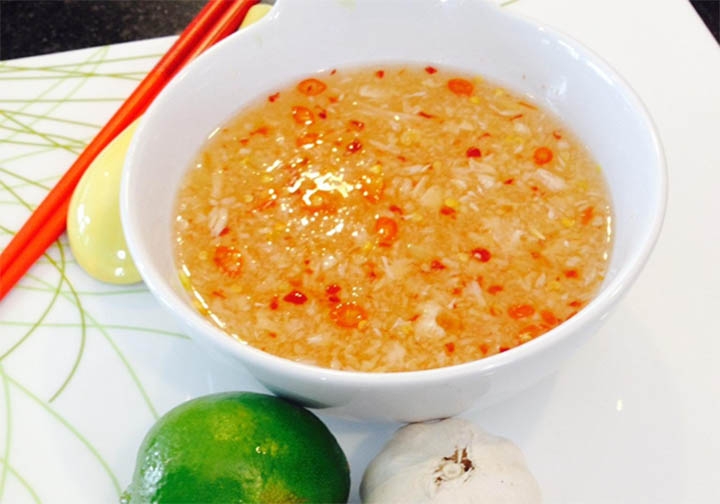 Photo meta
Mix fish sauce, sugar, lemon and water with ratio of 1:1:1:3. This ratio is for fish sauce with 30 degrees of protein. If fish sauce has a higher protein level, add more water.
Mix sugar, lemon and water first then stir the mixture well until sugar is completely dissolved, then add fish sauce, garlic, and chopped chili. This helps the chili and garlic to float on the surface of the dipping sauce, making the sauce look more attractive.
Step 6: Serve in an authenitically Vietnamese style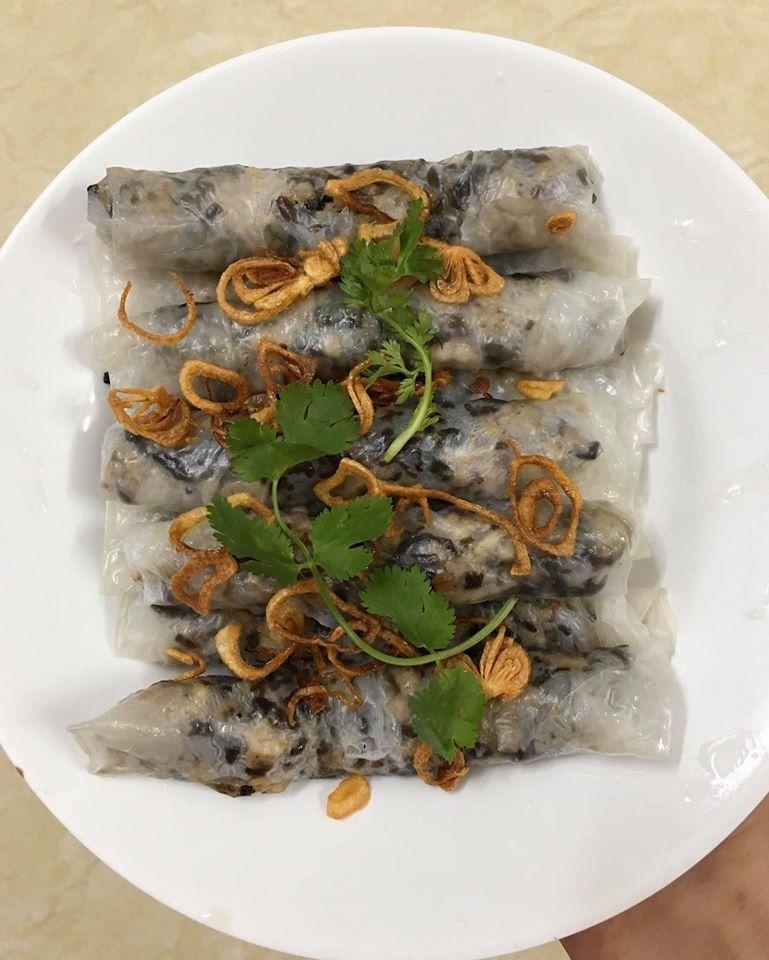 Photo meta
Put the steamed rolls on the plate. Sprinkle fried onions, green onion oil, coriander and enjoy the dish with cucumber and sweet and sour fish sauce.
Perfectly-made steamed rolls should be soft and chewy. The wood ear mushroom in the filling is crispy. The dipping sauce has balanced taste of being sour, spicy, salty and sweet.
Extra Tips: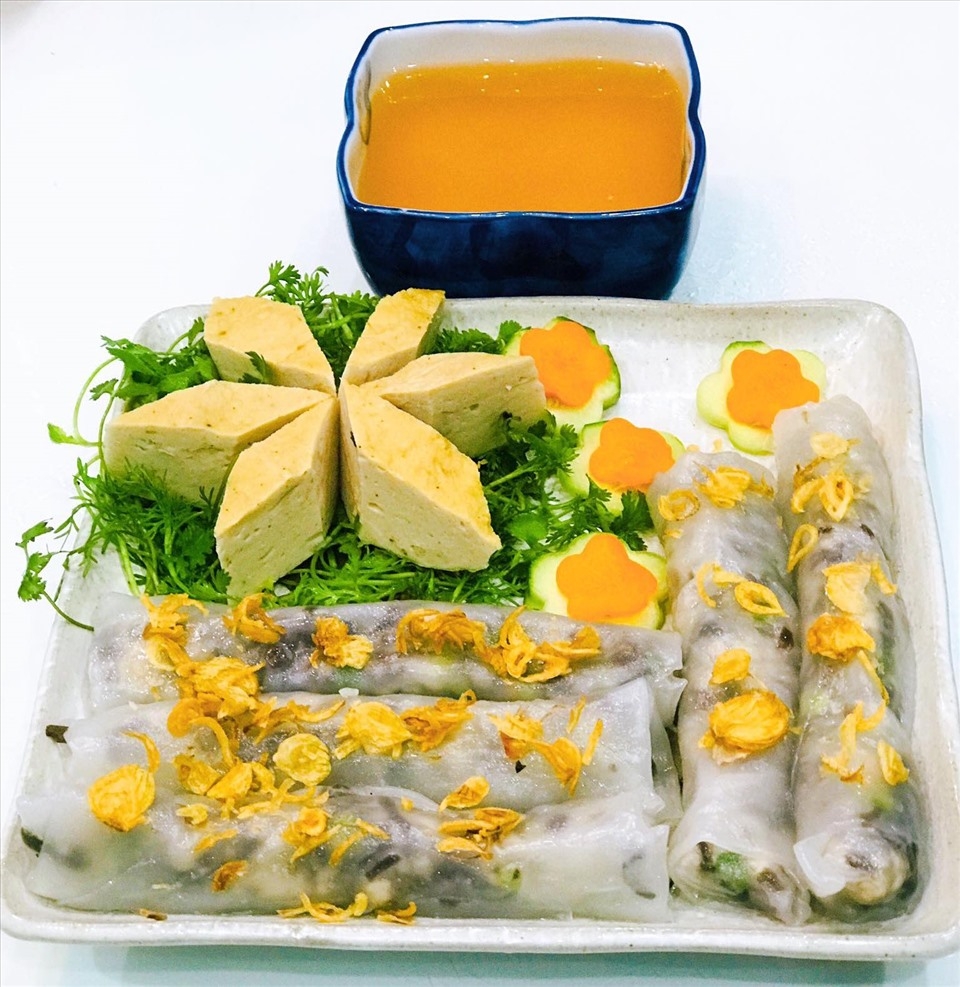 Photo Lao Dong
-You should choose thick rice paper with high density of tapioca starch. The rice paper will not be easily torn when soaked in water.
-Put each rice paper in the water. Do not dip a whole pack at once.
-If you make a lot of rolls and want to save some leftovers, preserve the steamed rolls by putting them an airtight container. Heat them with a microwave for a few seconds before heating.