'American Idol' 2020: Who win in quarantine?
 'American Idol' made history on Sunday, May 17 when the ABC singing competition crowned its first winner remotely in the show's 18-year history.
'American Idol' 2020: Winner crowned in first at-home finale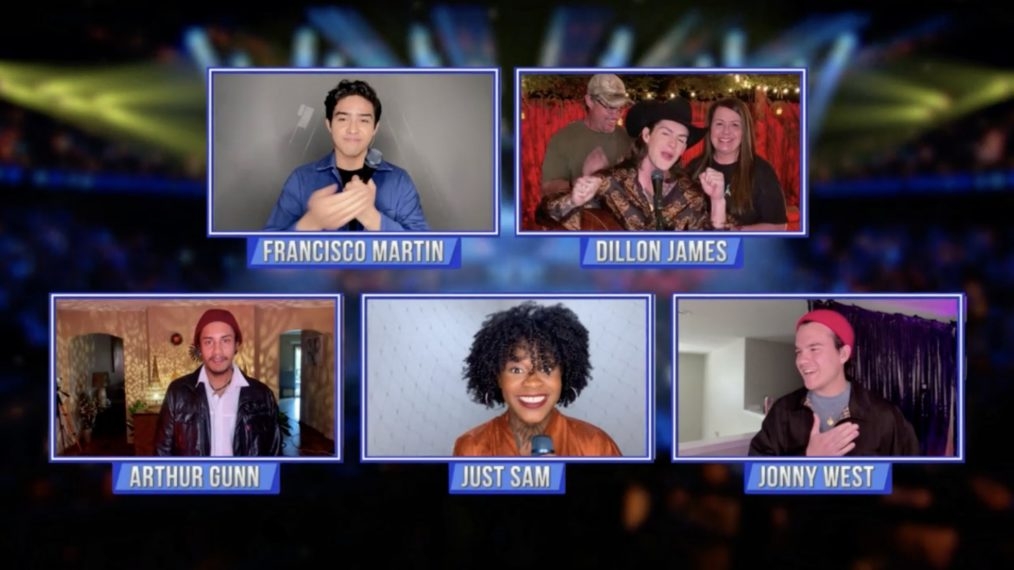 Top 5 American Idol 2020
There may have been no live audience, no dramatic lighting and no stage to sing on, but "American Idol" still crowned a winner on ABC Sunday night.
Unlike the previous two "American Idol" finales, this one is not being broadcast live nationwide. That's due to the drastic change in production because of the COVID-19 pandemic. All of the contestants are performing from home; each was sent the same camera and lighting equipment to ensure fairness. The three judges — Katy Perry, Luke Bryan and Lionel Richie — are also housebound.
Voting begins at the start of the broadcast on Sunday and viewers can cast votes for their favorites by three different methods: via the app, online or by text.
The episode started by winnowing the top seven to the five contestants who actually got to vie for the crown in the two-hour finale: Dillion James, Jonny West, Arthur Gunn, Francisco Martin and Just Sam. This meant that Julia Gargano and Louis Knight were done in the competition.
The five finalists had two performances in the episode, one pre-recorded "celebration song" and one sung live. The live song was one that each performer sang at some other point in the competition, and winner Just Sam gets to release hers as a single.
There was nothing but praise from the judges – Lionel Richie, Luke Bryan and Katy Perry – for all 10 performances Sunday night, and everyone seemed to be on such equally inoffensive and pleasant footing that there was no real front runner as the voting closed. The remaining 40 or so minutes of the episode were filled with remotely filmed performances from Bryan, Rascal Flatts, Perry and Cynthia Erivo, before the top two, Just Sam and Arthur Gunn, were at last revealed. (Gunn's family even had a confetti canon at his home for the occasion.)
After one more commercial break, Seacrest named Just Sam the winner. "Can I thank America now?" she practically screamed at the news. But there wasn't much time for chit chat (or the ability to do so over video chat), so instead the episode ended with a cheesy rendition of Richie's famous "We Are the World" featuring the season's contestants and the judges, shown over images of an empty, socially distant America.
It was never going to be a normal "Idol" finale anyway.
Just Sam, crowned in quarantine, became the winner of "Idol" during its third ABC Season on May 17, 2020.
Seacrest named Just Sam, a 20-year-old from Harlem who set out to make her grandmother proud, the winner of the third ABC season of "Idol" after she sung her heart out from home. Sam was so overwhelmed by the news she nearly dropped the tablet with her grandmother video-chatting in for the big moment.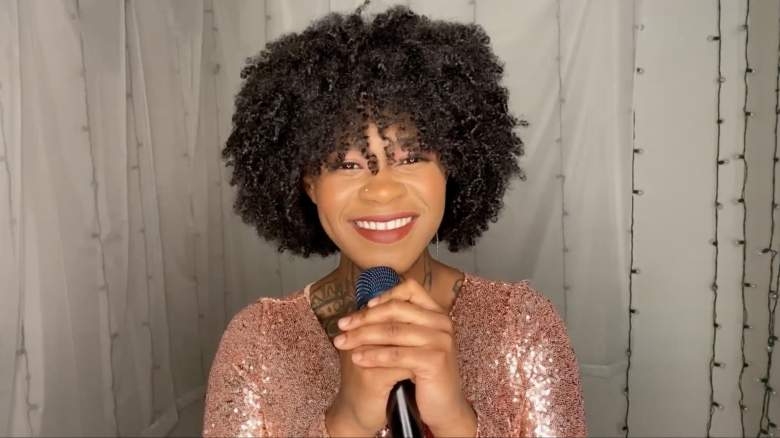 Just Sam is the winner of American Idol 2020
Just Sam was always a strong contender for the title from day one of her Idol journey, though. In the audition round, Just Sam stunned all of the judges with her inspiring rendition of "Rise Up." From there, she continued to shine in Hollywood Week, the Hawaii showcase, and live shows.
During the evening, Just Sam performed several times, taking on classic hits like "Stronger (What Doesn't Kill You)" by Kelly Clarkson and"Rise Up" by Andra Day. What's more, she got to sing Lauren Daigle's "You Say" with the Grammy-winning artist herself and performed a special rendition of "We Are the World" with Lionel Richie, Ruben Studdard, Katherine McPhee, and other greats from Idol history.