An exciting, endless journey of women brought by designer Cong Tri
Vietnamese designer Cong Tri says his latest summer selection is inspired by women who embark on an endless journey to liberate their inner selves, reported by VnExpress.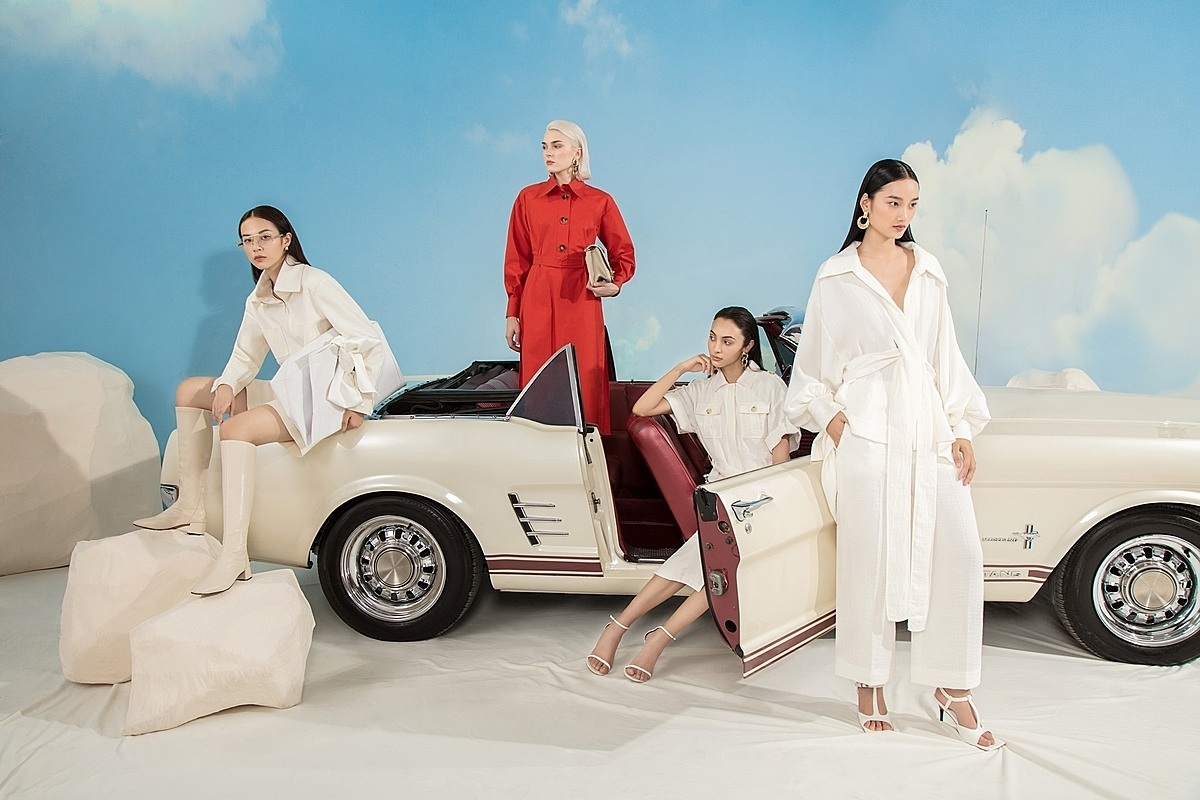 Cong Tri's new collection was inspired by the women's movement (Photo: VnExpress)
Based on the idea of movement, Cong Tri's Summer Capsule 2020 tells the story of modern women seeking trips to liberate their souls.
For the women of Cong Tri, their movement is both instinctive and acts as a desire to exist forever in the mind.
The internationally renowned Vietnamese designer said he takes ideas from his travels around the world, having been to many countries over the last two decades. (Photo: VnExpress)
During 20 years of work, designer Cong Tri has personally experienced many different journeys, and tolerated valuable lessons in every place he has visited.
From familiar London, Vicenza, New York, Tokyo or Saigon, the designer always observes everything from small details, immersed in the contemplation formed from intimate and sophisticated details. Looking at the creations of Cong Tri is contemplating the purity of nature and life.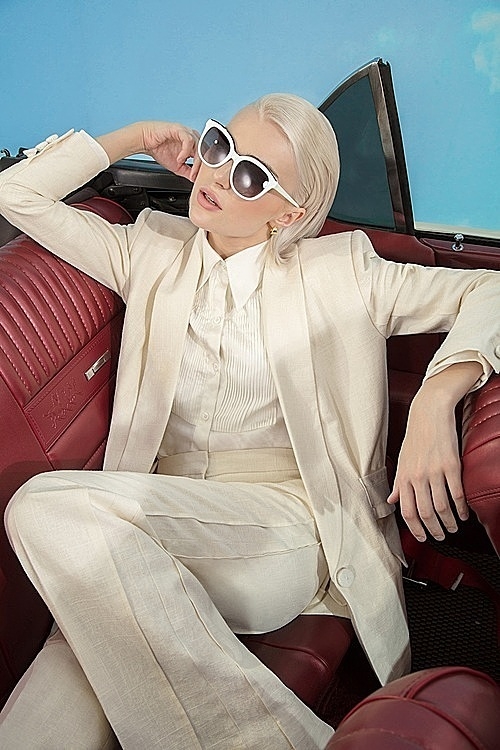 His latest collection features a wide range of outfits including suits, bell-bottomed pants, suits, pencil skirts, puff sleeved tops with outsized sleeves... all presented against the backdrop of a vintage Mustang, symbolizing travel. (Photo: VnExpress)
The designer values the connection between movement and the liberation of the soul: "I like places with sunlight and greenery, and the feeling of a liberated soul, relaxed and filled with energy," said Cong Tri as he explained the ideas behind his latest collection titled "Summer Capsule 2020 - Eternal Journey.", cited VnExpress
He takes inspiration from the journeys of modern women who long for great adventures and seek to liberate their inner selves, Tri said. "At that time creativity opened and inspired me to new ideas and willingness to learn new things".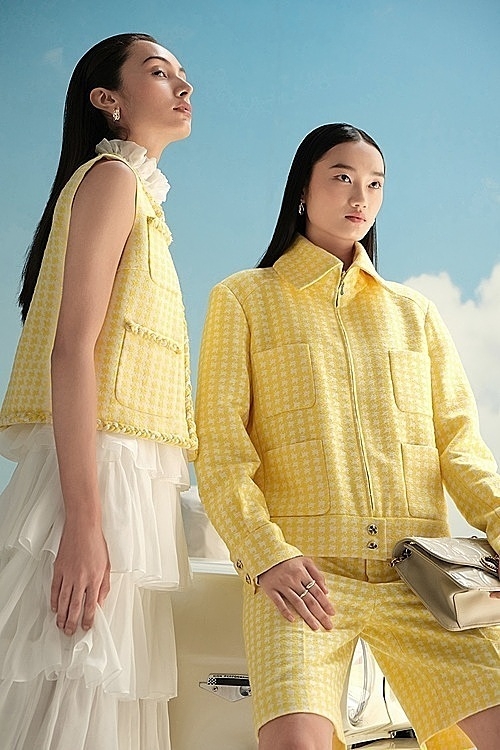 "I want to bring outfits designed for runways into real life. I think the road that every woman takes is her runway, her red carpet. They can shine at every moment." (Photo: VnExpress)
Cong Tri Summer Capsule 2020 was born based on the thoughts about the designer's transition. The collection continues the story of the previous Cong Tri Pre-Fall - the journey to liberate the soul and find the original value of modern women.
Inspiration of the collection comes from the elegant ladies in the office looking for a new land which is fully expressed in fashion language and photos, according to Beauty.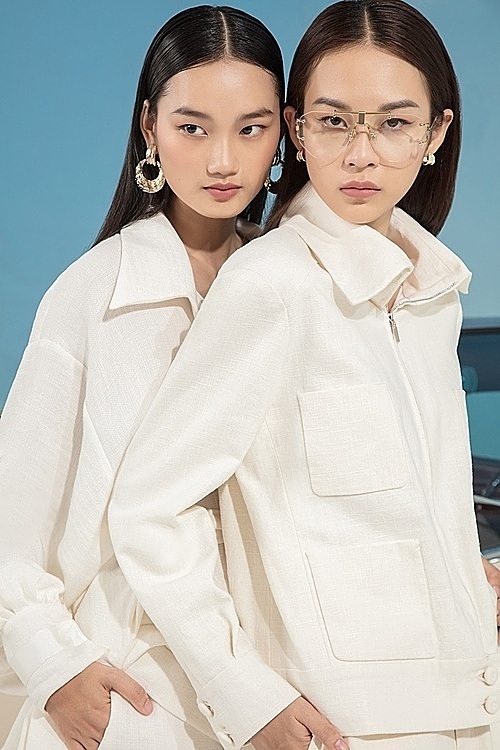 The latest collection uses many types of fabric: linen, kate, satin, organza and more. (Photo: VnExpress)
Continuing to show a streamlined and contemporary design perspective, Cong Tri Summer Capsule 2020 exploits the basic form of fashion but focuses on sophisticated tailoring details which are the strengths of the fashion house.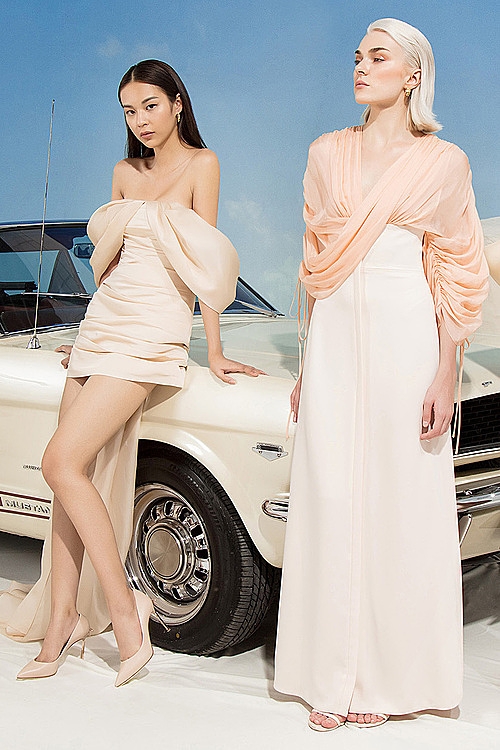 Tri emphasizes loose comfort and soft, pastel colors for many outfits in his new collection. Some of the outfits are customized from his Spring/Summer 2020 collection, inspired by dew and introduced at the New York Fashion Week last September. (Photo: VnExpress)
In the spirit of a Capsule collection, the connoisseurs can clearly see the applicability of the designs that go into the daily life of fashionable ladies.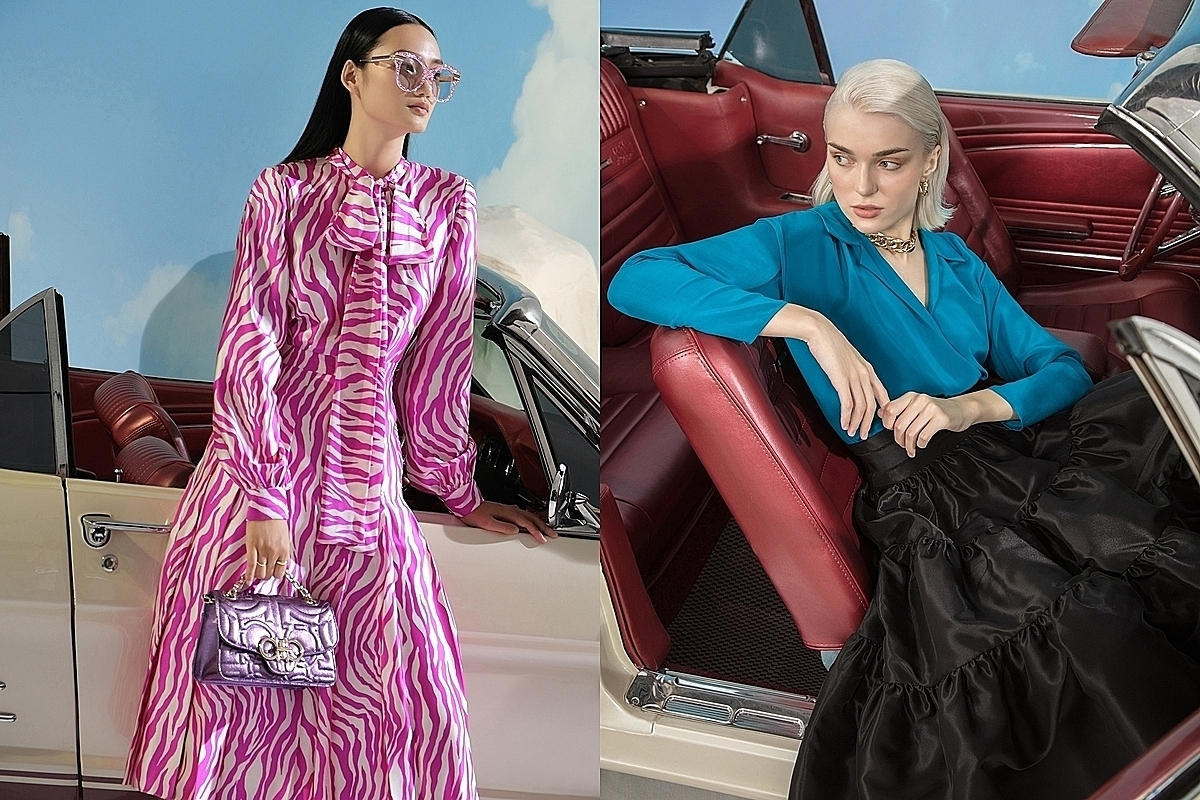 Zebra patterns and primary colors are also featured. The colorful zebra patterns shorten to distance with nature and unleash the free and wide sides. (Photo: VnExpress)
Cong Tri Summer Capsule 2020 exploits a wide range of designs from suit, short-suit, cocktail dress...in the form of puffed hands, loose shoulders, pencil skirts or multi-layered.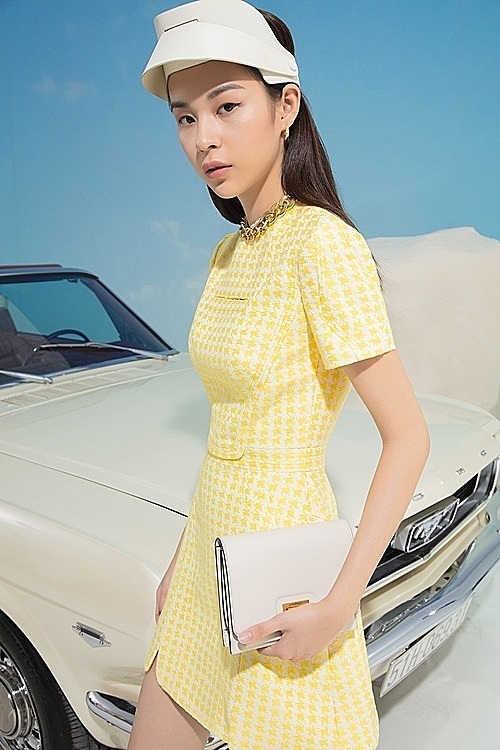 Tri's outfits are combined with accessories and bags from Salvatore Ferragamo, Stuart Weitzman, Casadei, Miluxe Eyewear and other top brands. (Photo: VnExpress)
In honor of the ease of movement, the designs this season have been loosened or transformed into oversize designs.
The highlight of the design is that Cong Tri skillfully refined the creations from Cong Tri Spring Summer 2020, shown through some samples of pink cocktail dress, off-shoulder beige or off-shoulder white dress modified to fit with daily life.