Aries Horoscope August 2021: Monthly Predictions for Love, Financial, Career and Health
Aries Horoscope August 2021: The month is propitious for love relationships. It is to avoid stress and enjoy life. Astral influences are favorable for starting new ventures or make new beginnings. Aries personality has the wholehearted support of social contacts and family members.
Monthly Planetary Horoscope
The Sun and Mercury conjunction that happened on the last day of July will continue to give the collective a curious and open-minded attitude. You'll be glad to know most of the world is on the same page as you are. This transit is happening in your 5th house as Mercury zooms through the sign of Leo for the first weeks of the month. He calls forth a joyous and child-like wonder. Mars enters Virgo right at the beginning of the month in your 6th house. This transit will help you find the perfect balance between work and play. People around you will be wondering how you can keep up with your social life while being a master at your job. You likely don't even know how you do it yourself. Still, that doesn't matter.
As long as the work gets done, who cares? While working with others, the influence of Mars can become slightly intoxicating, though. You might expect the same energy from your coworkers and partners, but they may not be able to keep up with the pace. Keep your ego in check. You run the risk of comparing yourself with others and developing a little bit of a superiority complex.
This Mars transit also interacts with a more significant cycle that started in September of last year as the North Lunar Node entered Gemini. This is an 18-month long cycle that will be ending in December. Since this has been happening in your 3rd house, you might have had issues with your actions being misunderstood. You may fear having your character judged by others. Through this transit, you might be developing new ways of making your intentions clear. It's essential to take your time with this, especially with this Mars transit.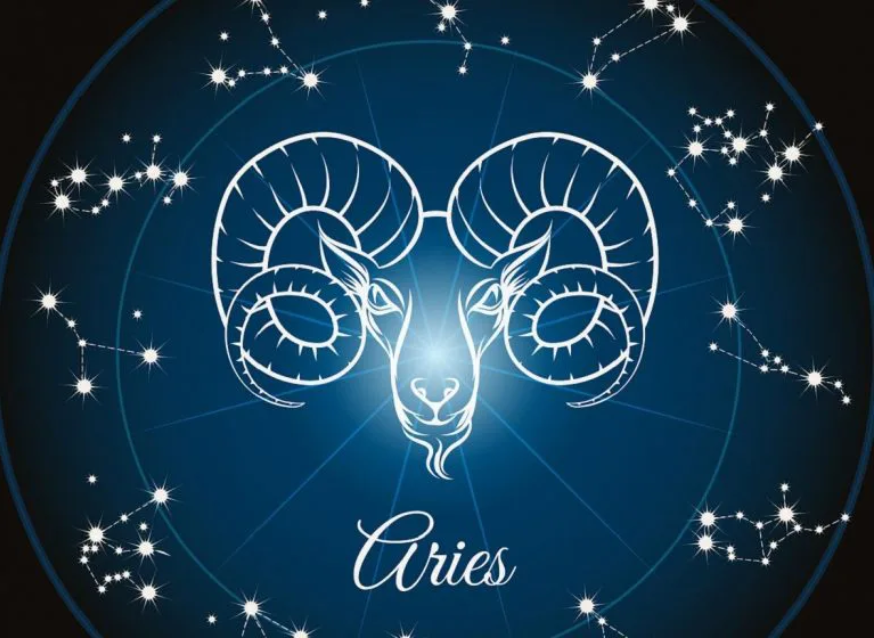 The monthly Lunar Cycle is going to bring a lot of positive energy into your creations this month. Happening in the sign of Leo and your 5th house, this is a time where your mind will run wild with new project ideas. Especially for those who work in a creative field, you may find that you're absorbed in your own creations. This is a time for expression in unorthodox and exciting ways. Alternatively, you could feel a deeper connection to the children in your life. You will likely learn some fascinating new lessons from them. You are wise enough to understand that there's much that can be learned from the untainted minds of youngins.
The Aquarian Full Moon in your 11th house will get you to share your creativity with the world. As the New Moon themes come to a resolve, all the lessons learned during this period will provide you with the wisdom to share what you learned with the world. This will be an excellent time to share things on social media as you will likely get a lot of attention from your wise words—or awe-inspiring art. Don't be shy and bet on yourself. If you have been looking to start an online business, August is the best month to make that first move. Be wary of trying to do what someone else has already done, though.
Aries Monthly Horoscope
The month of August is expected to remain quite favourable for you. With regards to career and other works, success will be yours. Stature will increase and you will remain elated. It is also absolutely necessary to maintain a certain amount of secrecy when it comes to your professional life.
For academic life, the time would favour you greatly. For academic purposes, you may even have to visit a foreign country. Money will keep flowing into your hands. Domestic life may remain a bit under the weather. Ego clashes with place between family members. Hence, you are advised to remain a bit cautious. Love life will remain positive. Conjugal life will also be quite blissful.
You will acquire the full-fledged support of your life partner. More than one source of earning money will be made available to you. Health will remain in good spirits provided you take care of your dietary habits. Overall speaking, you will come across one of the best times of your life during August 2021.
Aries Monthly Love Horoscope
2021 Horoscope predicts that Aries's love relationships will be highly dynamic. Love will be frank and innovative during the first two weeks of the month. After that love will not be serious and you are likely to have specific objectives like marriage, pregnancy.
Aries compatibility will be essential for both of you and you focus on keeping the relationship permanent. Love will be full of gratification and satisfaction, and the main purpose will be to get complete bliss from marriage. Single persons will be blessed with new love partnerships this month. You will use your sensuality and magnetism to attract the opposite sex. There is no problem in succeeding in your search for love.
Venus in Virgo is good for money – you earn it the old-fashioned way, through work and service – but the transit is not that great for romance. Be careful of destructive criticism and of being too judgemental of the beloved, even in your heart – this will chill any romantic moment. The love life will improve after the 16th as Venus enters romantic Libra. The social graces will be much stronger.
Natives who are in a love relationship will come across an extremely favourable and enjoyable time. The conjunction of Mars and Venus will be seen in your 5th house. These planetary positions can be considered to be quite favourable for your love life there will be an abundance of love and romance in your life and you will also be able to leave an influential remark for yourself in your partner's life.
Consequently, your beloved's love and respect for you will increase. You will spend the days of the month quite happily. You may also be provided opportunities to take a trip together. However, do not cross the boundaries while you are being intimate with your partner. Because of this, love and respect for one another will increase. Those natives who are not in any relationship as of now and I'm waiting for the love of their life may also get some good news.
Moving on, let us now talk about the fate of married natives during the month of August. You will come across an extremely favourable time during this month. You can expect each and every kind of support from your life partner which will keep you happy and elated.
Love and affection for one another will also increase. If you happen to be a business professional, then your life partners help and support will help you expand your trade. Due to better harmony and communication between one another, there will be pleasantness in your relationship. Unmarried native may get married during this time.
Aries Monthly Money Horoscope
With regards to your economic life, the month of August will turn out to be quite fruitful for you. The 11th house of your sign is under the occupancy of Jupiter and it is also being affected by Mars and Venus at the same time. The second house is being resided by Rahu which will make sure you earn money from various sources. There are also chances of some sudden gains.
With regards to your business and trade ventures, you may witness the inflow of monetary resources. The second half of the month demands certain attentiveness on your part as your expenses are also likely to increase in this time. You might tend to show off while making large scale expenditures. Overall speaking, your economic condition will remain quite favourable and you may also be able to save a particular amount of money during the first half of the month.
There is nothing particularly encouraging about your financial prospects this month. Most of you would have to struggle quite a bit to realize planned objectives and even after this, may achieve little success. Traders of all descriptions and those in overseas trade have a similar fate in store for them.
Artists of all descriptions would do well to make allowances for a lean period because such a provision would come in handy this month. The climate would also not be congenial for investment and for launching new ventures. These could easily get stuck. The period ahead is not favorable and, therefore, you should maintain a low profile till this spell is over.
Aries Monthly Career Horoscope
With regards to your professional life the month of August is expected to remain favourable. You will be seen working quite hard. You will try to accomplish your task with great hard work and efficiency because of which your position will remain quite influential at your workplace. Your hard work will be praised by your peers. The planet Sun is aspecting the tenth house.
During the beginning of the month, Mercury will also do the same. Saturn is already present in the very same house. Because of this, you will remain excited about your work but some mishaps may also take place. Job holders are requested to keep a tab on your behaviour with their respective colleagues.
The time is quite good for business professionals belonging to this sign as they will be able to see the face of success. Your trade venture may also get expanded. The second half of the month will be comparatively better and job holders will also come across a favourable time in this duration.
Nothing very encouraging in the combination of stars facing you this month, for your career prospects. A good deal of hard work would fail to win you the expected rewards. In fact, this month could well turn out to be a straight horizontal line on a grace, representing dull plodding effort without any ups and downs. Any attempt to change the scenario is unlikely to meet with success.
This is another good month for job seekers – there are many, many opportunities. You are in the mood for work (especially after the 23rd) and employers pick up on this. Like last month, even those who are already employed will have opportunities for overtime or to take on second jobs.
There is some solace in the fact that you would get to associate with learned people of spiritual stature, who would give your life a desirable dimension. This apart, there is little of interest that is likely to happen. Be patient and persevere, since under the circumstances there is little else you can do.
Aries Monthly Health Horoscope
This month the stars are favorably disposed towards your health affairs and should remain quite fit with minimum fuss. There will be those of you whose digestive organs are quite easily upset or disordered, and even these people would experience relief in their condition. This is not to say that all caution should be thrown to the winds, but merely to indicate that the turn of events will favor your good health.
There are also some grounds to be careful about any infection related to the chest, like coughs, colds, and bronchitis. This merely means that prompt medication should be obtained at the first sign of any such symptoms.
Although from a health point of view, the month of August is going to remain hunky dory for you. But, you need to be a little cautious regarding your food habits. Do not consume stale food at all. Indigestion and stomach issues like gas may cause some problems in the first half of the month.
You can avoid these problems by consuming stomach-friendly and digestible items, and by being very religious about drinking water. Having Ketu in the eighth house at times proves to be somewhat difficult for health. Therefore, if you have any doubts about your health, then take the prescribed medicines immediately after consulting a doctor. Health will remain stable in the second half of the month. The concerns will be resolved.
Important numbers: 2, 5, 12

August important dates: 6, 10, 16, 26, 27

Horoscope August special note:

"If only you give yourself more effort, the last week of this month will bring you the long-awaited success. It would be useful to strengthen your body, so eat healthy food and make sure that you do not run out of time in the daily plan of the day."