Cambodian Rice Export to Vietnam Earns 75% Year-on-year Increase
Cambodian agricultural products exported to the Vietnamese market have seen a steady uptick, with 3.1 million tonnes of paddy being shipped to the nation over the past 11 months of 2021, an increase of more than 75% from the same period last year.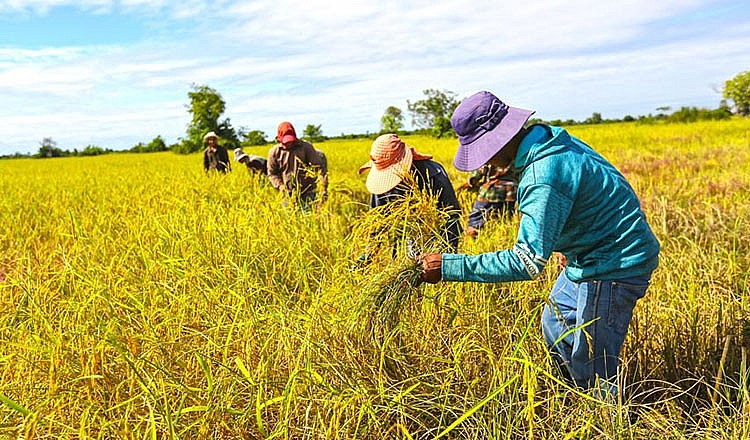 Cambodian Rice Export to Vietnam Earns 75% Year-on-year Increase. (Photo: Khmer Times)
According to a report given by the Cambodia Trade Office in Vietnam, along with paddy, other agricultural products exported to the country also continuously increased by 20% to 400% over the corresponding period from last year.
In line with this, Cambodia shipped 7.98 million tonnes of farm produce in 2021 to 68 markets globally, representing an increase of 63.8% on-year. This represents a remarkable result in the context of agricultural production and export businesses suffering an array of negative impacts from the Covid-19 pandemic on a global scale.
A preliminary summary indicates that the total value of Cambodian agricultural exports in 2021 reached approximately US$5 billion.
Cambodian Minister of Agriculture, Forestry and Fisheries Veng Sakhon stated that his nation's key agricultural export items include rice, paddy, rubber, cassava, mango, corn, banana, and cashew nuts.
The past year has seen fresh Cambodian cassava exports to the Vietnamese market account for 70% of total output, reaching more than 622,000 tonnes in the process. Cashew nut exports stood at 912,000 tonnes; whilst corn kernels were at over 134,000 tonnes; green beans were at about 26,000 tonnes; soybeans were at 66,200 tonnes, and pepper at more than 26,000 tonnes. Most notably, fruit and vegetable exports surged by 152% to reach US$17.1 million.
Previously, Cambodian agricultural products had largely been exported to Thailand and China, although now they are being increasingly shipped to the Vietnamese market. As well as these product groups, Cambodian fruits such as pomelos, bananas, and mangoes are also increasingly entering the Vietnamese market at highly competitive prices.
VOV
Economy
Vietnam is the biggest economic partner of Poland in Southeast Asia, and the potential for stronger cooperation remains huge.
June 09, 2023 | 18:45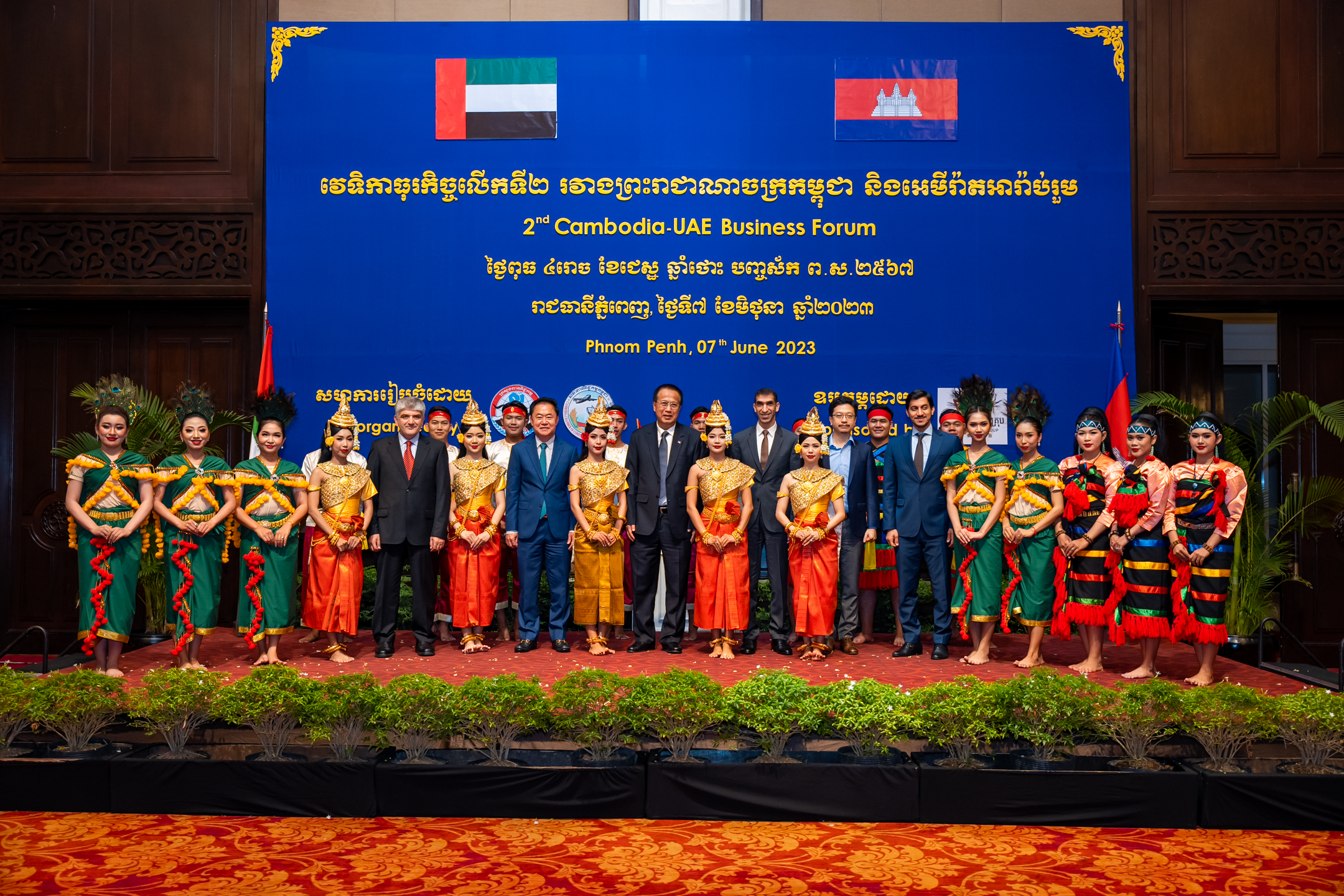 Economy
Prince Holding Group (PHG) recently participated in the 2nd Cambodia-UAE Business Forum, co-organized by the Ministry of Commerce Cambodia and the Cambodia Chamber of Commerce (CCC) at Sofitel Phnom Penh.
June 09, 2023 | 18:10
Economy
Born and raised in the HMT area of Srinagar in Jammu and Kashmir, Taha Mughal, a Cambridge alumnus and winner of the prestigious Fulbright scholarship for 2022-23, stands at the intersection of art, writing, and architecture.
June 09, 2023 | 07:00