Cancer Horoscope September 2021: Monthly Predictions for Love, Financial, Career and Health
Cancer Horoscope September 2021: Horoscope is asking you to be truthful in your relationships. New love partnerships and business projects should be based on confidence. You can count on help from stellar influences. It is important to believe in your capabilities and take quick decisions.
Monthly Planetary Horoscope
A financial disagreement with the beloved seems to get resolved on the 5th or 6th and there is agreement and cooperation between you. Social contacts boost finances on the 28th and 29th. A parent or parent figure has a nice payday on the 5th or 6th.
Planetary retrograde activity reaches its maximum extent for the year from the 27th onwards, as Mercury joins the gang of retrograde planets: 60 per cent of the planets will be travelling backwards after the 27th. This retrograde of Mercury will be much more powerful than the previous two we've had this year, as this one occurs with many other planets also in a retrograde state. So, be more mindful in your communications. Try to minimize delays by being very careful in the details of your communications: address your letters properly, make sure payments are signed and dated properly, and it might be a good idea to send important letters by registered mail.
The planetary power is now at its maximum lower, night position. The bottom half of your chart is the strongest it will be this year. So, it is best to focus on the home, family and your emotional wellness. Even your career planet, Mars, will be in your 4th house from the 15th onwards. This shows that right now your mission is the family. Family is the actual career.
Though health will need keeping an eye on from the 22nd onwards, it is still a happy month. The power in your 4th house shows that the Cosmos is urging you to do the thing you most like to do – be involved with the home and family. If you're planning renovations or major repairs, the 15th onwards is a good time (only allow more time for the project; there can be delays). If you're merely redecorating the home, the 1st to the 11th is good.
The career planet in your 4th house shows that it is good to pursue your career goals by the methods of night rather than by overt action. Imagine yourself in the place that you want to be careerwise. Get in the mood of it, feel it. Afterwards, when the planetary power shifts to the upper, daytime half of your Horoscope, the overt actions you have visualized will happen quite naturally.
Health needs watching, as was mentioned. The important thing is to get enough rest. Understand that overall the health is good. The symptoms you might be feeling are only temporary, caused by the stresses of the short-term planets. Next month the stresses will pass and your health and energy will be back to their normal levels. In the meantime, enhance the health in the ways mentioned in the yearly report.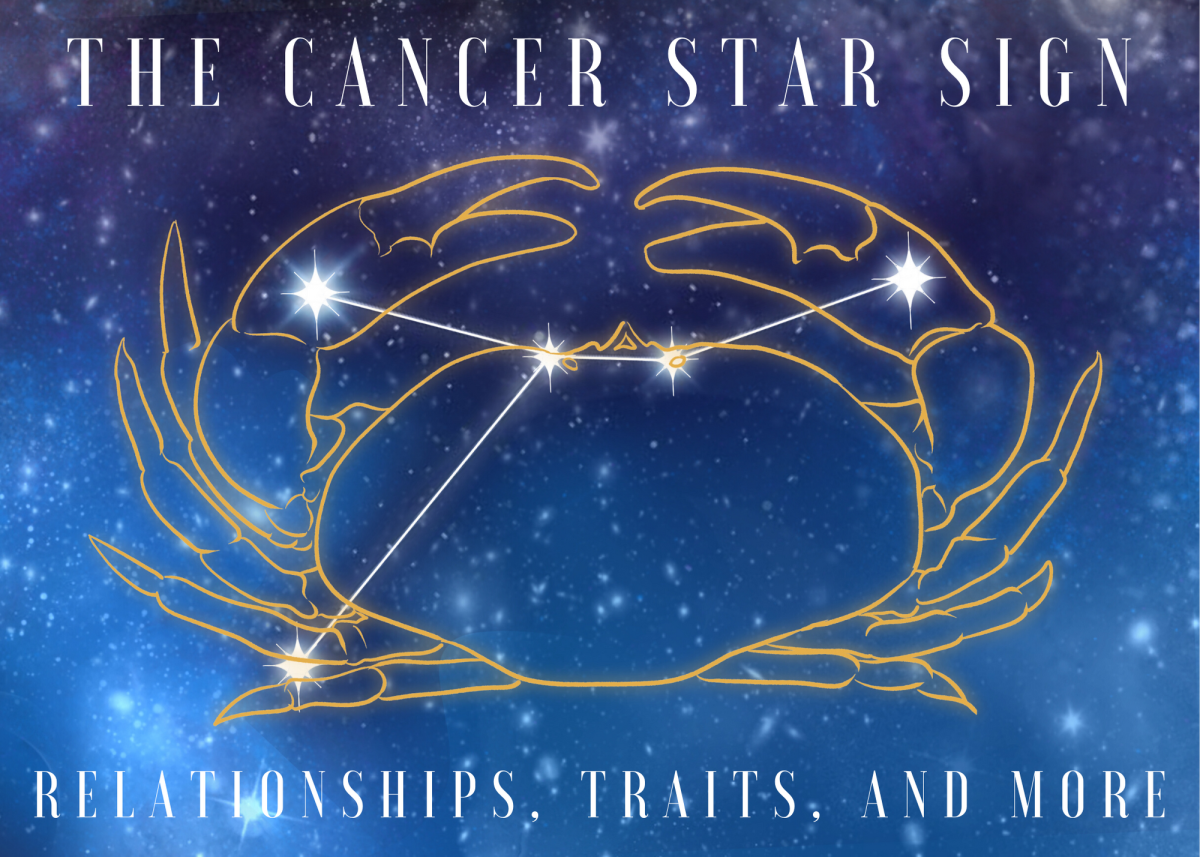 Photo: Exemplore.
Cancer Monthly Horoscope
For Cancer natives in particular, this month will remain full of ups and downs. During the initial days of the month, situations will remain in your favour. You will acquire success in aspects like job business and others. A promotion is also on the cards. With regards to education, this month will remain fullfling.
Those who wish to complete their higher studies may remain at the receiving end of successful results. Domestic life will be prosperous. On the economic front, you are likely to get some good news. For couples who are in love as well as married natives, the month's time will turn out to be quite challenging. Health is also expected to remain in low spirits.
In September, Cancers will be most affected by the moon. You usually base your actions on emotions, and that will even intensify now. You will feel a great need to be taken care of. However, be careful not to get too emotionally attached to someone, as the potential rejection could break your heart. It will not be easy at work. If a problem arises, you will retreat rather than face the situation. Instead of understanding, your colleagues will look down on you, and they will not hesitate to use barbs.
With the influence of Venus, September will be charged with emotion - externally, it won't be noticeable, but inside, you will be fighting. Thanks to that, your empathy will be heightened, because you'll realize that you never know what others might be going through. Cancer will be a good listener for others, but they should not forget about their own mental health. The horoscope implies that it would be good to slow down a bit, speaking of practical stuff. There's no need in rushing anything, rest and peace of mind will often get you forward more quickly.
Aside from resting this summer, Cancers have also been very mentally active, so there's no wonder they're now feeling exhausted, but necessarily in a physical way. It's more like they feel as if their life is playing itself in front of their eyes. This means that in September, they will have a difficult time putting their emotions to work when it comes to their personal development. This is also because they have worried too much about others' lives and not their own.
It's very likely they're not regretting that they haven't allow themselves to be free for a while, so they will have a September in which they will feel as if they have no place in their own life. While they're a magnet for fun people who happen to have the best ideas in the world, this doesn't mean things will happen for them easily.
As a matter of fact, they should use their own creativity if they want to advance in their career. Others should only be there to inspire them. Doing things on their own is what will help them become successful.
Cancer Monthly Love Horoscope
Cancer compatibility will be gentle and romance will be low key during the month of September. People looking for new relationships will get many chances. Love will be harmonious and flourishing. Marital life will be full of commitment and sensuality. Couples will make sure that their married lives will progress smoothly. You will have the support of your spouse in whatever you do. Single persons will have very good opportunities to get into love relationships this month. You should go by the planetary influences and try to understand your partner fully before getting into a confirmed relationship.
With regards to love life, the month of September will not turn out to be quite great for you. The fifth house of your sign is on the occupancy of Ketu. Consequently, negative thoughts may take house in your mind. Stress can prevail in your relationship and debates and arguments may follow.
You are advised to move ahead with extreme patience and perseverance. Do not entertain the indulgence of a third person in your relationship. Sit down for a talk and put an end to the problems mutually. Those who are in the lookout for love may have to remain patient for a while. The time is not quite right for married natives belonging to this zodiac sign as well. However, it can also be said that they will not remain at the receiving end of extremely unfavorable results.
Jupiter in a retrograde motion will enter your seventh house on the 15th of September. This will be the time when certain ups and downs will remain a part of your conjugal life. Your equation with your life partner may get disbalanced in between. Try to move forward with mutual understanding and things will fall into place automatically. Life partner may also suffer from some health problems.
Apart from a few difficulties, the domestic life of Cancer natives is expected to remain quite favourable. During the first week of the month, the significator of happiness, Venus will move into your fourth house. Because of this position acquired by Venus, happiness will flow into your household.
Photo: Fashiondioxide.
A social event may also be organised which will witness a small get together of your close kin members. You may gain the possession of a vehicle or another property. On 22nd September, Mercury will also move into your fourth house, because of which the situations will turn out to be more favourable. Relations with your family members will remain favourable.
The health of your parents will also remain in high spirits. If there has been any ongoing health problem, then it will also come to an end. Apart from this, the transit of Mars and Sun will take place in your third house next. Because of this conjunction, you will acquire the support of your siblings. However, they may also suffer from some health problems which is why you should take good care of them.
When it comes to sentimental matters, September is going to be a positive month for Cancers. The Sun, Venus and Mercury passing over the 5th House of Gemini on the 14th and the 23rd are going to bring those of them who happen to be single many opportunities for a new relationship.
Venus and Mercury here starting with September 14th is going to make them more attractive, charming and interested in recreation. When the Sun will arrive in the same House on September 23rd, then the chances of falling for someone are increasing. The New Moon in the sign of Libra on September 28th brings about an important encounter, but the natives still have to pay attention to whom they're opening their heart to. The planets in Gemini's 5th House can also speak of a pregnancy, whereas the Cancers who already have children should expect these to be more self-confident and closer to them.
Cancer Monthly Money Horoscope
2021 September forecast for Cancer zodiac predict a disturbing situation for financial activities. Businessmen and traders will fail to make full profits. People engaged in creative activities will fail to produce saleable products. In the absence of reasonable income, you may have to utilize your savings to meet the expenses.
Star positions are also not auspicious and this will not help business people to start new ventures. Speculations and investments will not be profitable. Financial agencies will not be able to help you to overcome financial stress.
From an economic point of view, the month of September is expected to remain positive. Your eleventh house will remain under the occupancy of Rahu, which is indicating a hike in your existing income.
Apart from the regular sources, you will also make some extra money. Money which has been stuck for a very long time will flow back into your hands. Job holders may lay their hands on an increment. Business professionals will also come across some suitable results. Along with the support provided by your siblings, you may initiate a new business venture.
When the Sun and Mars moves into your third house, situations will become more favourable. You can directly profit from the government sector. If you happen to be a government contractor, then a good project is waiting for you. The attitude of senior officials towards you will be quite positive and they will not pose hindrances or threats to your work.
You will continue to have a very good financial situation this month, as you will cover all your debts and no worries will come your way. As a result, you could disconnect and spend some more time with your loved ones. Family time is very important this September.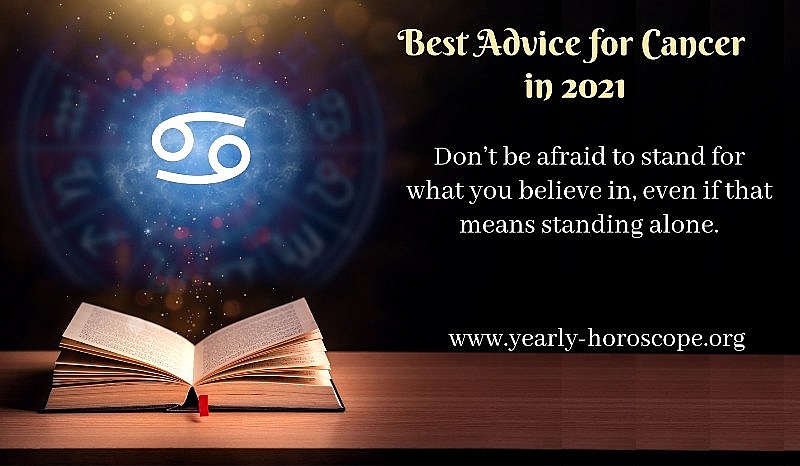 Photo: Yearly Horoscope
Cancer Monthly Career Horoscope
From the point of view of your professional life, the month of September will begin on a weak note. During such challenging times, you shouldn't lose your focus. Very soon, the things will fall back on track. On the 5th of September, the red planet Mars will enter your third house. This will bring an increment to your courage and might.
The month's time will also be quite fulfilling for job holders. Your importance within the office space may increase all of a sudden. A promotion is also on the cards along with the support of your senior officials. On the 17th of September, the king of Navagrahas, the planet Sun will move into your third house which is already under the occupancy of Mars. This conjunction of two planets will turn out to be quite favourable for your professional life.
You will be seen moving forward dodging all the challenges standing in your way. Business professionals are also likely to come across a favourable time. Your seventh house is under the occupancy of certain planets, which may bring in some long term investments and benefits.
2021 Cancer horoscope for career is highly depressing for professional development. Planetary aspects are not helpful and this will result in a vitiated atmosphere at the workplace. Relationship with associates and seniors will be problematic and this will not help in achieving your targets. You will be toiling very hard, but fail to get any financial rewards. Mental health can be maintained by resorting to spiritual activities and humanitarian service.
In September, Cancers are not going to only do what's expected of them as far as their profession goes, they will also take on new tasks. At home, they will make sure everything is in order, so it's very likely they will take care of family paperwork, pay bills that were on hold and start some redecorating they were planning to do for a while. If they want to get everything done properly, they must do it before September 22nd, as from this day on, for about 20 days, the planet Mercury is not going to favor their sign, bringing about all sort of delays.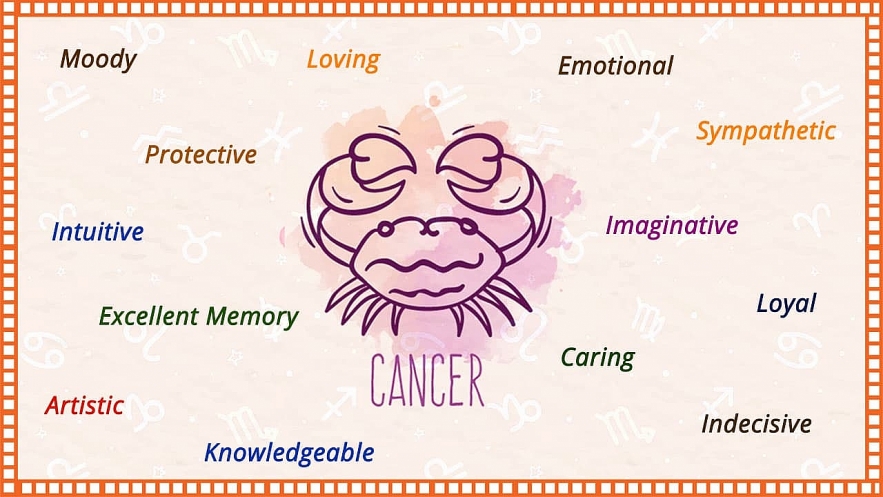 Photo: AstroSage.
Cancer Monthly Health Horoscope
In terms of your health horoscope, this month may have some problems in store for you. Especially speaking, the beginning of the month will be quite weak. Mars and Sun are posited in your second house, Saturn is sitting in the seventh house, and Ketu is present in the fifth house.
Also, Jupiter is seated in the eighth house. These positions of these five planets are not at all favorable to health in any way. Hence, you need to be very vigilant about it. Do not ignore even a minor disease. On 15 September, retrograde Jupiter will enter the seventh house. Due to this transit of Jupiter, your health problems are likely to increase further. In such a situation, do not think twice before consulting a doctor.
You should not indulge in any excesses and keep your stress levels under check through proper scheduling of your activities. Emphasis should be on keeping yourself healthy by resorting to good fitness and diet regimes. Meditation will help you to keep your mental equilibrium.
Cancers will be in very good health this month, but only if they allocate time for each thing as they're supposed to, seeing their rest is very important too. At home, they will be very happy and experience joyful moments with their family.
This will improve both their mental and physical health. Therefore, they will feel energetic and carry on with everything they need to do in the most efficient manner. It's important they don't close themselves up, as this won't do them any good.
Best Days Overall: 1, 2, 10, 11, 19, 20, 29, 30

Most Stressful Days Overall: 8, 9, 14, 15, 21, 22, 23

Best Days for Love: 8, 9, 14, 15, 16, 17, 19, 26, 29, 30

Best Days for Money: 4, 5, 6, 7, 9, 11, 15, 18, 26, 27

Best Days for Career: 7, 16, 17, 21, 22, 23, 26

Important numbers: 5, 7, 15

September important dates: 4, 6, 11, 12, 23

Horoscope September special note:

"This will be a time of major fluctuations in mood and emotions. During this time, try to stay calm and considerate, as well as tact when you talk to others who have completely different views than you."