China holds simultaneous exercises in South China Sea (Bien Dong Sea)
The PLA Navy is holding three 10-day exercises simultaneously after year of delays caused by the coronavirus pandemic.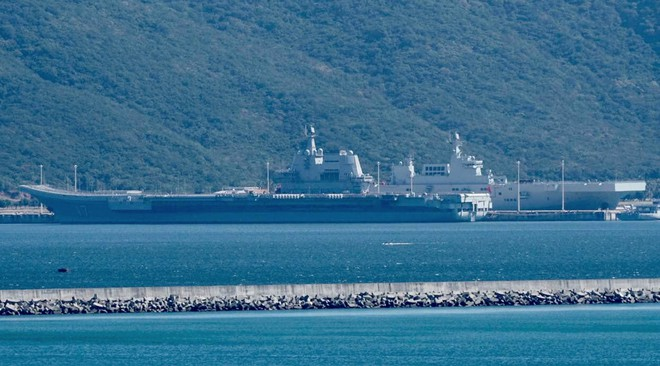 The Shandong aircraft carrier and China's second Type 075 amphibious assault ship join the exercises. Photo: Thanh nien
Three 10-day military exercises are held simultaneously off the southern Chinese coast from December 29, according to notices posted by China's maritime safety administrations.
According to three separate notices released on December 28 night, access to the waters surrounding Hainan – China's southernmost province – in the South China Sea (called Bien Dong Sea in Vietnam) is restricted during the military training.
The exercises have been planned for more than a month and would be a major year-end drill to catch up with all the training and tests delayed by the coronavirus pandemic, a People's Liberation Army (PLA) insider told the South China Morning Post.
According to China's defence ministry, the world's largest armed force – with about 2.3 million personnel – has had zero confirmed cases of Covid-19.
But safety concerns over the pandemic prompted the PLA to put scheduled exercises on hold, delay its annual spring recruitment programme until August, and switch some training to classroom study of military theory.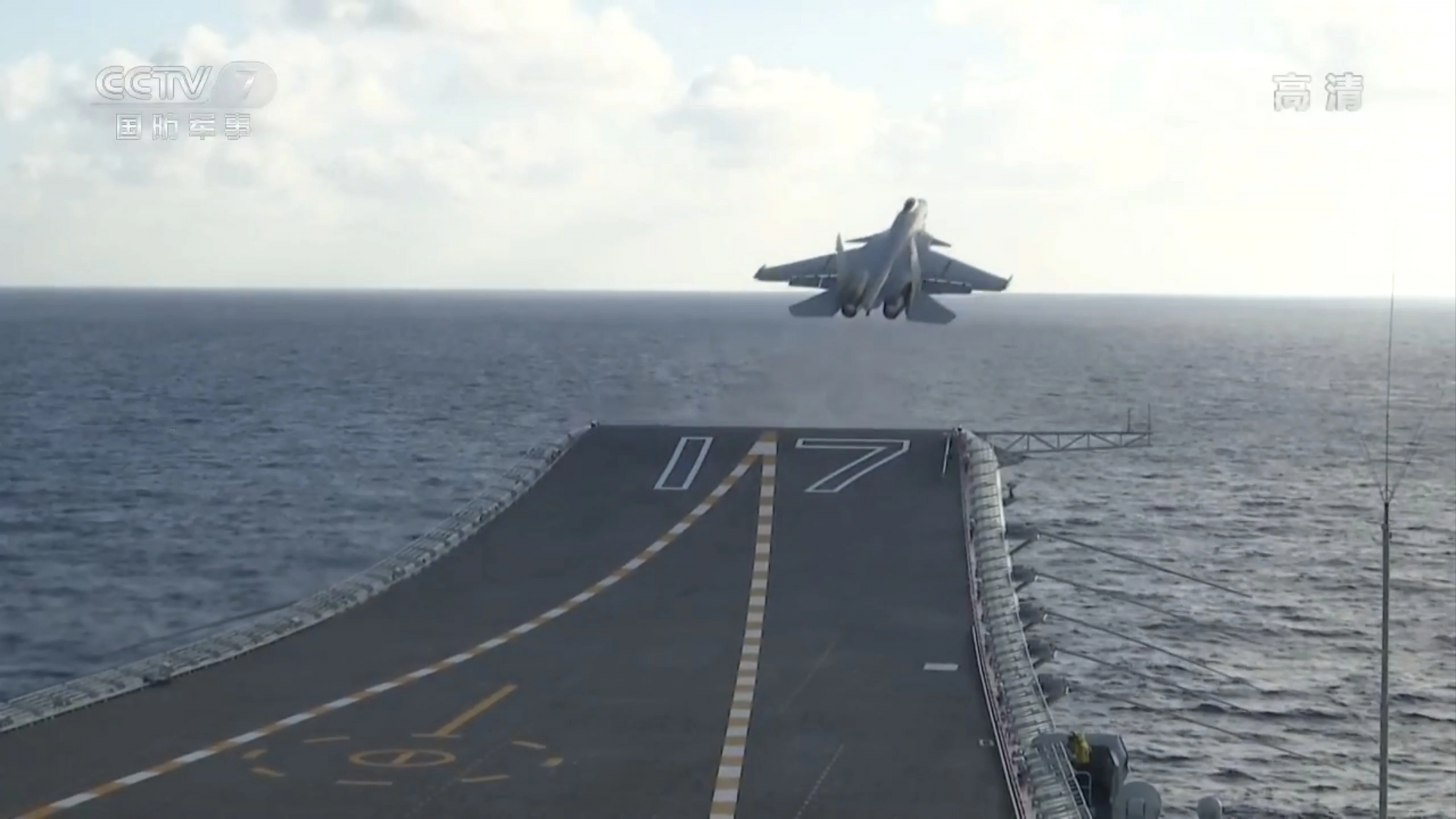 China's first home-grown aircraft carrier Shandong. Photo: Handout
The exercises come during a time of increased US aircraft patrols over the South China Sea. An unmanned MQ-4C surveillance aircraft flew over the East and South China Sea nine times in December, according to the South China Sea Strategic Situation Probing Initiative.
The most recent observation of the high-altitude long endurance unmanned aerial vehicle was earlier this week, flying near Fujian and Guangdong provinces in southern China, according to an image released by the SCSPI.
The US has also dispatched other aircraft, including B-1B bombers, to patrol the Yellow Sea and East China Sea during December, according to aircraft tracker Aircraft Spots. US planes were seen near Hainan as well as the Paracel and Spratly islands in the South China Sea.
In addition to the increased air activity, the US Navy last week sent a destroyer, the USS John S. McCain, near the Spratly Islands.
According to notices issued by the Chinese side, PLA has conducted at least 20 drills in the South China Sea so far this year, including nine in the Gulf of Tonkin, and five illegally carried out around Vietnam's Hoang Sa (Paracel) archipelago.
A Vietnamese naval soldier on Da Lat Island, Truong Sa archipelago (Photo: VNA)
Earlier this month, Vietnamese Foreign Ministry spokeswoman Le Thi Thu Hang said Vietnam demands that China respect Vietnam's sovereignty over the Hoang Sa (Paracel) and Truong Sa (Spratly) archipelagos.
All activities without Vietnam's permission at the Hoang Sa and Truong Sa archipelagos violate Vietnam's sovereignty and international law, thus having no legal validity, Hang said in reply to a reporter's question regarding China's recent moves in the waters.
She reiterated that Vietnam has full legal grounds and historical evidence testifying to its sovereignty over Hoang Sa and Truong Sa in accordance with international law, according to the Vietnam News Agency./.