Cong Tri's lastest collection made debut on French Vogue
Vietnamese outstanding designer Nguyen Cong Tri's Fall-Winter 2020 collection has recently been showcased in French Vogue, which makes a fashion statement with the feature of his two celebrated model friends.    
The already impressive Fall - Winter 2020 collection is more outstanding with the features of Vietnamese beauties Ho Ngoc Ha and Thanh Hang, the two most popular supermodels Vietnam's fashion industry. The collection has recently made a debut in the French edition of the prestigious fashion magazine Vogue.
The photoshoot is taken by veteran photographer Tang Tang. In the luxurious space of Park Hyatt Saigon, the two celebs show their comfort and confidence. Designer Cong Tri wants to convey the message of a beautiful friendship and precious moments of great vitality amidst a splendid and flashy world.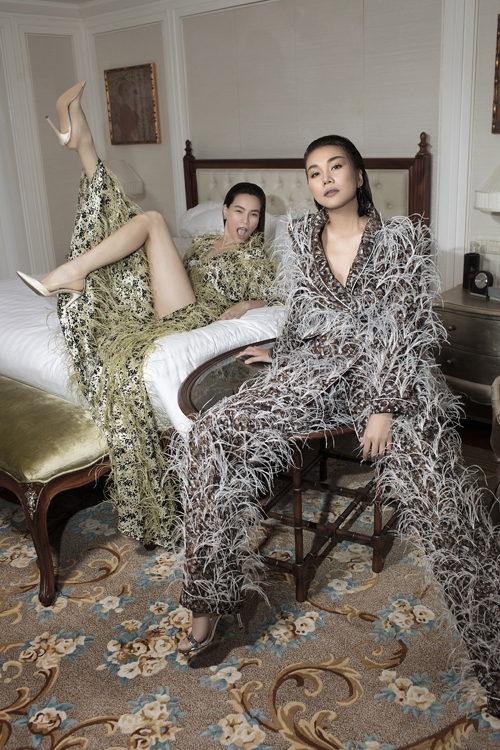 (Photo: Vogue)
The collection, thus, exploits the close bond between friends, utilizing symbolic patterns of Lily Peru, Yello Rose, Geranium.
The language of flowers is deeply infused in the colors, form and embellishment of the outfits.
Color of flowers has been used in many of Cong Tri's new designs, which reminds viewers of the gorgeous beauty of Mother Nature.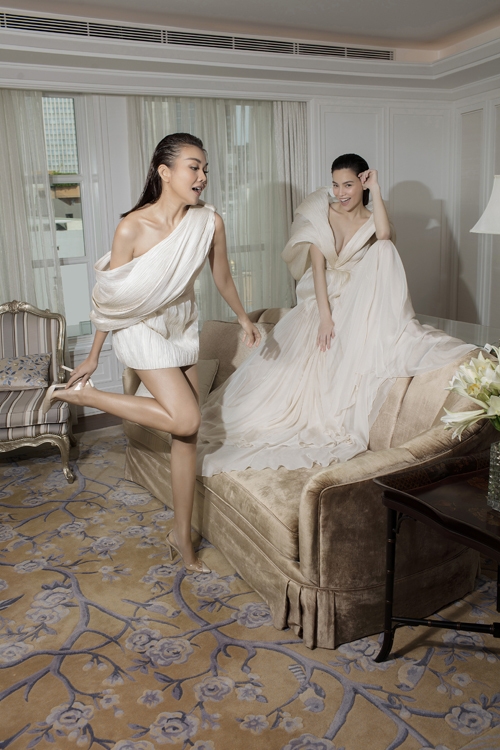 (Photo: Vogue)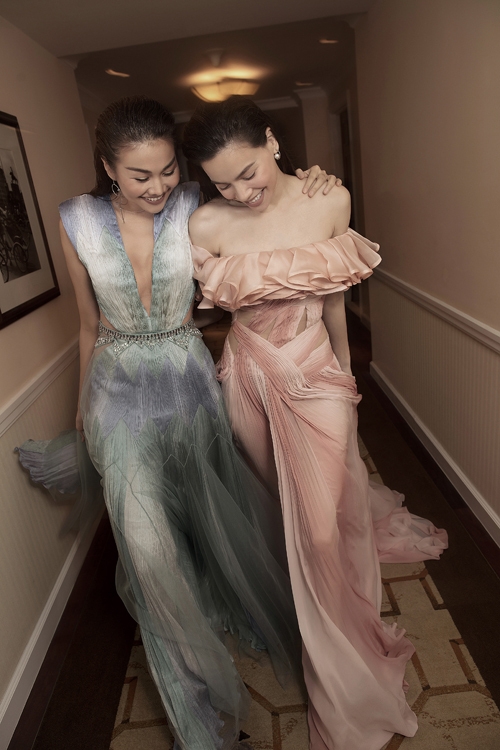 (Photo: Ngoi Sao net)
"Ha and Hang have been with me for a long time. They are my colleagues, friends, sisters. Therefore, they are always my first pick at important moments in my career", Cong Tri told Ngoi Sao net, adding that sophisticated patterns on the costume are like a symbol embracing his close-knit relationship with Ha and Hang.
(Photo: Vogue)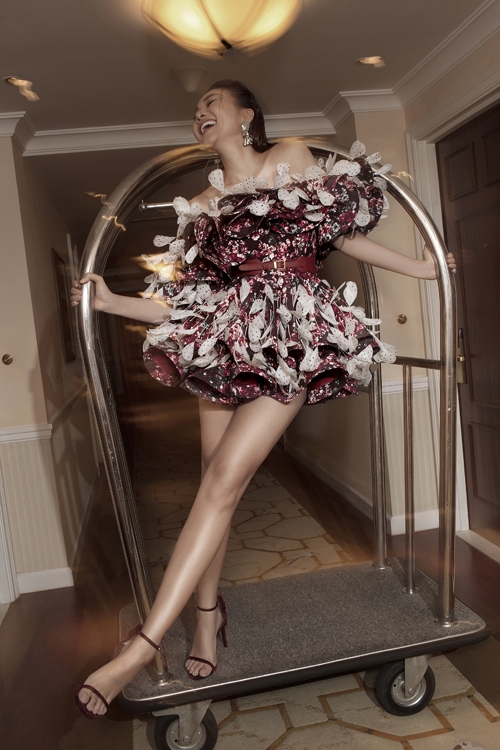 (Photo: Vogue)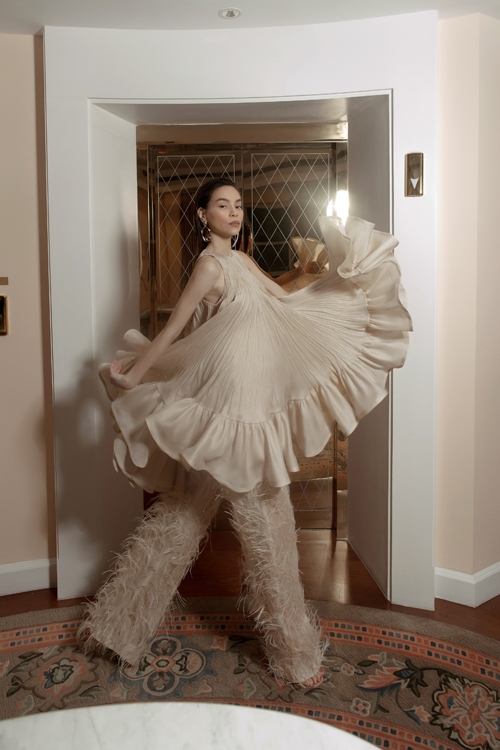 (Photo: Vogue)
Singer, model Ho Ngoc Ha looks graceful in the flower-inspired shirt.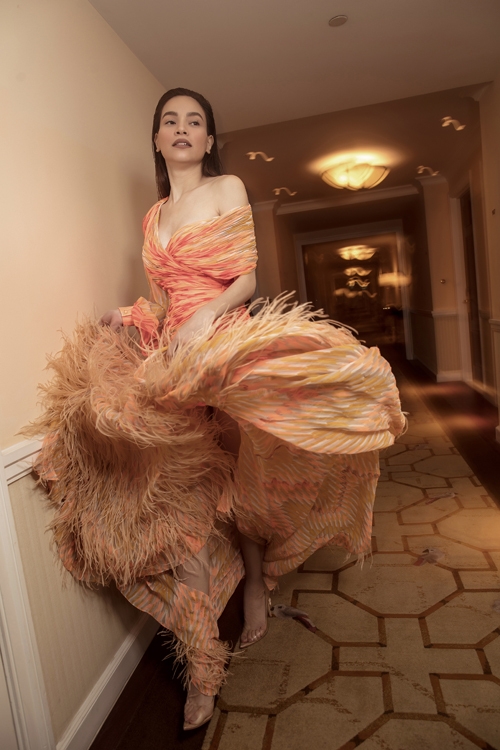 (Photo: Vogue)
Those photos were taken in May, after Cong Tri launched his Summer Capsule 2020 collection. Cong Tri was earlier hailed as part of a new generation of designers poised to shake up the red carpet" in January by a fashion website Fashionista.
Many of Cong Tri's costumes have been worn by international stars, including American singers Beyonce, Lizzo, actress Sandra Oh, etc., after his debut at New York Fashion Week last year.
In early June, the "50 shades of grey" star Dakota Johnson chose Cong Tri's dress for her appearance on the latest episode of ''Jimmy Kimmel Live!'', which made a fashion statement and caught the attention of millions of viewers.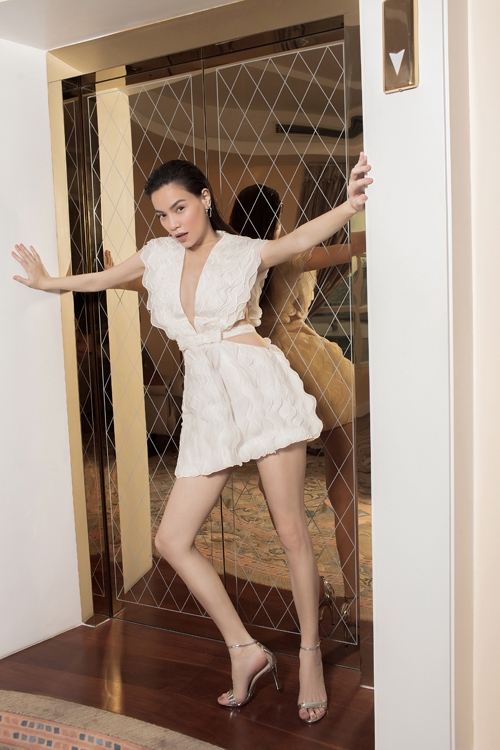 (Photo: Vogue)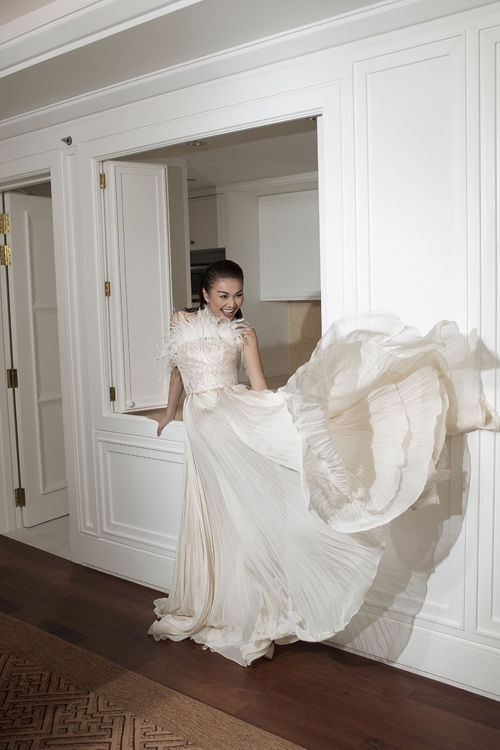 (Photo: Vogue)
(Photo: Vogue)