Coronavirus death riddle: Chinese researcher Dr Bing Liu killed in murder-suicide
VIRUS DEATH RIDDLE Chinese coronavirus researcher, 37, who was "on the verge" of making 'very significant findings' related to the coronavirus in the pandemic fight has been shot dead in a suspected murder-suicide in Pittsburgh.  
A well-respected University of Pittsburgh Medical Center researcher was said to have been on the verge of 'very significant findings' related to the coronavirus when police say he was killed in an apparent murder-suicide.
Dr. Liu was a Research Assistant Professor in the Computational Systems and Biology Department at the University of Pittsburgh School of Medicine. He died on Saturday, May 2, 2020 in an Elm Court townhouse located not far from Pittsburgh.
Dr Bing Liu, 37, was alone at his home in the 200 block of Elm Court in Ross Township on Saturday afternoon when another man - identified as 46-year-old Hao Gu - allegedly entered the residence through an unlocked door and opened fire.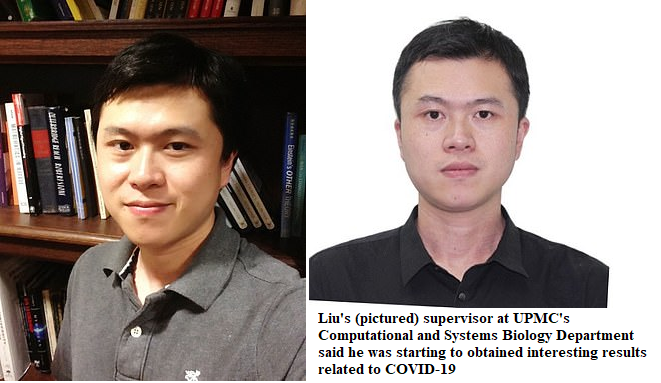 The researcher was making great strides during the coronavirus crisis (Credit: University of Pittsburgh)
1. Dr. Liu Died of Gunshot Wounds
Liu was struck by bullets in the head, neck and torso, and died of his injuries.
According to the Pittsburgh Post-Gazette, Liu's rear and front patio doors were open at the time of the homicide due to nice weather, his wife wasn't at home, and there was no forced entry and nothing taken. The couple do not have children. Liu is survived by his wife and parents, who still live in China.
2. Liu Was Described as an 'Outstanding Researcher' Whose Expertise Included Computational Modeling'
Dr Liu was a research assistant professor at the University of Pittsburgh's School of Medicine with an expertise in "computational modeling and analysis of biological systems dynamics."
The school said he was an "outstanding" and "prolific" researcher who stood out during the COVID-19 crisis.
Dr Ivet Bahar, head of the Computational and Systems Biology Department, told the Post-Gazette that Liu had only recently begun researching COVID-19 and 'was just starting to obtain interesting results'.
"He was sharing with us, trying to understand the mechanism of infection, so we will hopefully continue what he was doing."
The university said: "Bing was on the verge of making very significant findings toward understanding the cellular mechanisms that underlie SARS-CoV-2 infection and the cellular basis of the following complications."
He joined UPMC six years ago and went on to co-author a book and more than 30 publications, earning a reputation as a prolific researcher and well-regarded mentor to younger colleagues.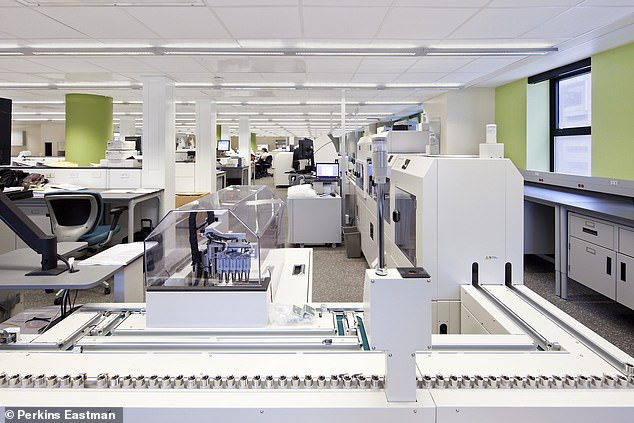 The UPMC lab where Liu worked on COVID-19 research is pictured above
3. Liu Was Author of a Book & More Than 30 Publications
Originally from China, Dr Liu received his Bachelor of Science and PhD in Computer Science at the National University of Singapore.
He did his postdoctoral studies at Carnegie Mellon University in the US.
He had recently been promoted to a Research Assistant Professor position at the University of Pittsburgh.
In addition to being a "prolific researcher," Liu wrote a book and "co-authored in 30+ publications, including four in 2020," his school says.
His publications included those in Nature Chem Biol, Radiation Research, Scientific Reports, Science Signaling, International Journal of Molecular Sciences, Frontiers in Pharmacology.
4. His suspicious death
The suspect – named as Hao Gu, 46 – was found dead in a car from what appears to be a self-inflicted gunshot wound to the head, leading police to call the deaths a murder suicide.
Cops did not say how Dr Liu and Gu knew each other, and have not speculated on possible motives.
Police said Gu then returned to his car parked 100 yards away at Charlemagne Circle and turned the gun on himself.
Cops believe Gu died from a self-inflicted gunshot wound.
"The males are known to each other," police said.
"Investigative leads developed throughout the weekend have led us to believe that the male from the car shot and killed the man in the townhome before returning to his own car and taking his own life."
Gu is believed to have entered Dr Liu's house through an unlocked door before opening fire, hitting him in the head, neck and body.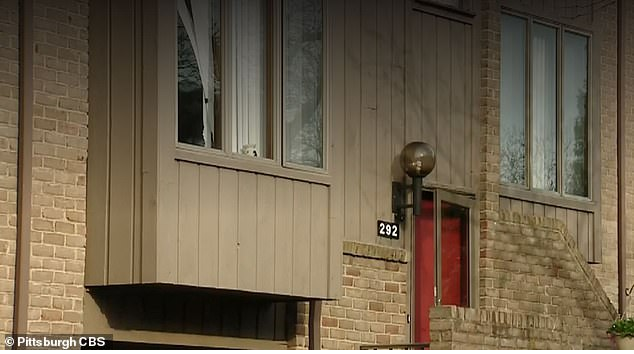 Liu was at his home in Ross Township (pictured) on Saturday afternoon when a man walked through an unlocked door and shot him multiple times in the head, neck and torso
According to police, Liu and Gu knew each other prior to the murder-suicide, but they would not elaborate on the nature of their relationship, or speculate about a motive, the dailymail.co.uk reported
Nothing was reported missing from Liu's home, and police said there is no danger to the public, reported KDKA, while in a statement, the university mourned Liu's loss.
"The University of Pittsburgh is deeply saddened by the tragic death of Bing Liu, a prolific researcher and admired colleague at Pitt," the statement said. "The University extends our deepest sympathies to Liu's family, friends and colleagues during this difficult time."
13 must-know facts about 'murder hornets'

The so-called "murder hornets" has been making global headlines after The New York Times detailed an invasion of Asian giant hornets in Washington State. The Washington ...