Covid-19: China Tightens Travel Restrictions to Keep Delta Variant at Bay
Authorities in China's Beijing have tightened travel restrictions to the capital city, banning visitors from coronavirus hotspots as they try to keep the highly transmissible Delta variant at bay.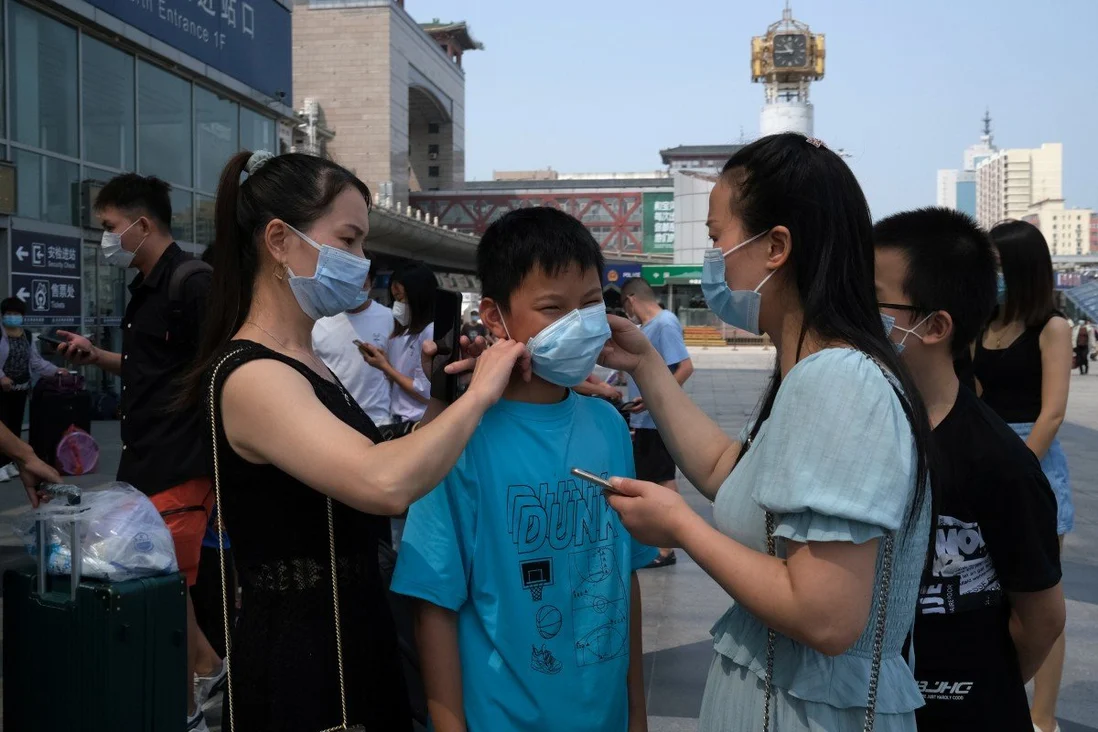 Travellers from Delta variant hotspots will need a green code on their phones to enter Beijing. Photo: Reuters
The latest wave of cases erupted at the international airport in the eastern city of Nanjing before spreading to 17 provinces around the country – with no sign of easing.
The Chinese mainland on August 7 reported 81 new locally transmitted Covid-19 cases, Xinhua news agency cited a report by the National Health Commission on August 8.
Of the locally transmitted cases, 38 were reported in Jiangsu, 24 in Henan, seven in Yunnan, six each in Hubei and Hunan, according to the commission.
In Beijing, eight cases were confirmed last week, but none have been reported in recent days. The capital is a top travel destination during the summer holidays, putting it at risk of spread from elsewhere.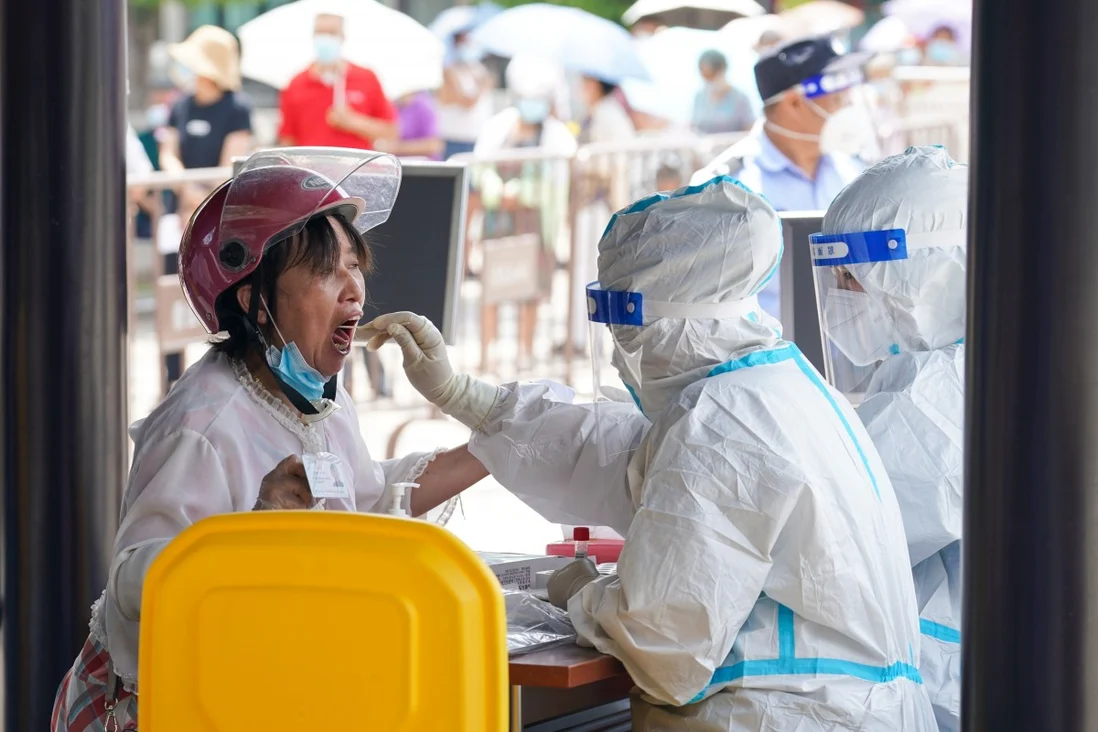 The Chinese mainland on August 7 reported 81 new locally transmitted Covid-19 cases. Photo: Xinhua
As a result, city authorities have banned travellers from areas with recent cases and suspended plane, train and long-haul bus services from those centres.
Anyone from Beijing in those high-risk areas would receive a "yellow code" from the authorities via a mobile phone app, Beijing Youth Daily reported.
Travellers would only be allowed to return home when their codes turned green, which would happen after that area had "zero new infections" for 14 days.
Those returning to Beijing would also have to undergo a further 14 days of quarantine and a series of coronavirus tests, reporting the health condition to their employer or district neighbourhood each day.
Last week, the Beijing municipal committee of the Communist Party said anyone from Beijing who was in a high-risk province would not be able to return until they had completed 14 days of health monitoring and a negative coronavirus test 48 hours before boarding a flight or train.
The Beijing Municipal Bureau of Sports has also urged all sports and fitness facilities to exercise stricter epidemic prevention and control measures, Xinhua said.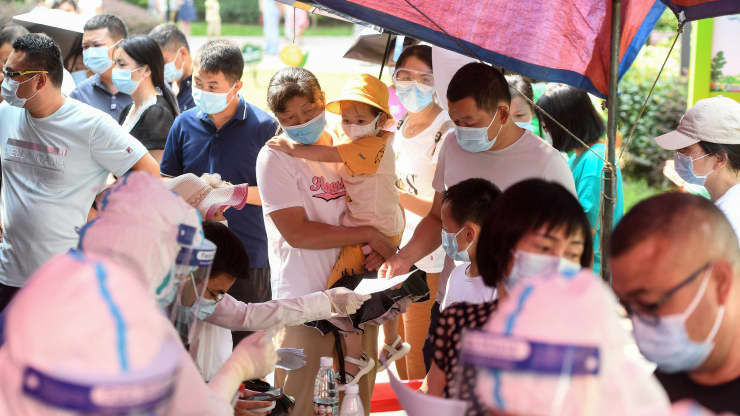 Residents of Wuhan city in China's Hubei province queue to take nucleic acid tests for Covid-19 on August 3, 2021. STR | AFP | Getty Images
A notice released by the bureau said that the number of people in sports facilities in Beijing is increasing with great and frequent personnel exchanges, which leads to severe challenges in epidemic prevention and control, especially in areas such as swimming spots, confined gyms and sports training facilities.
Authorities say that more than 18 million people in Beijing, or 82 per cent of its total population, are fully vaccinated, along with 34,000 foreign nationals and 12,000 people from Hong Kong, Macau and Taiwan.
In Nanjing, several officials have been punished over their roles in the outbreak.
A notice posted by the party discipline commission of Jiangsu province said three Nanjing airport officials responsible for overall management, emergency work and ground service at the facility were investigated for dereliction of duty.
Fang Zhongyou, the party chief of Nanjing's health commission, was removed, the notice said.
Nanjing deputy mayor Hu Wanjin was given a demerit, and another district official was given a warning, according to South China Morning Post./.