Durian fruit hospitalises six and forces evacuation in Germany
A mystery package with pungent odor led to 12 German postal workers undergoing medical treatment while others were evacuated from the post office in the town of Schweinfurt, Germany.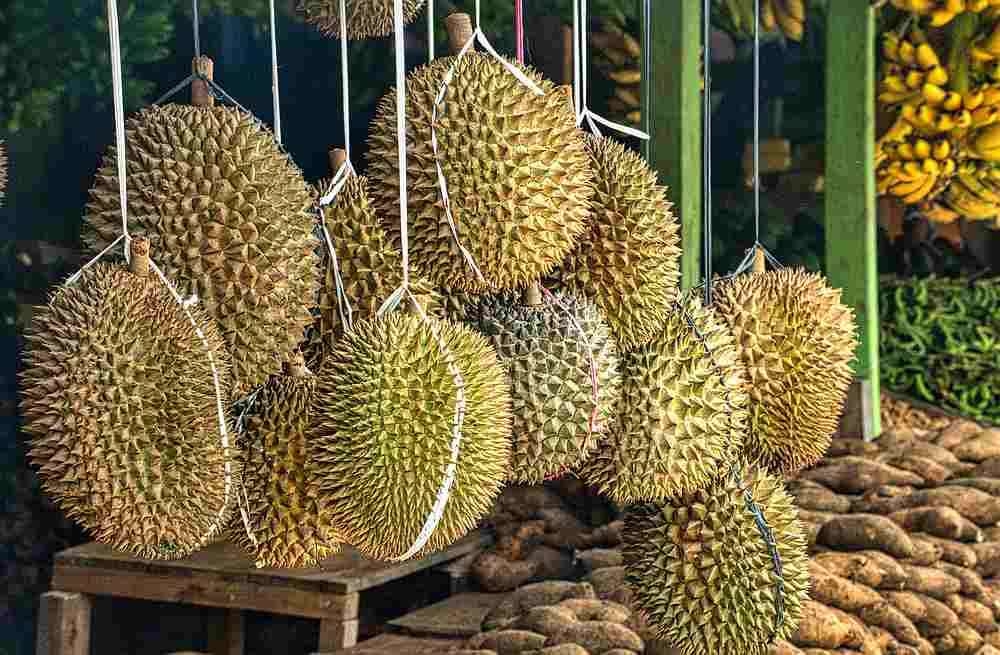 The pungent package that aroused suspicion from the town of Schweinfurt, Germany turned out to be full of durians. Photo: Pexels.com
Police, firefighters, and emergency services were called to a post office in the Bavarian town of Schweinfurt on Saturday after staff noticed the smell coming from a package, 7News reported.
"Due to the unknown content, it was initially unclear whether the suspect package posed a greater risk," a statement from Schweinfurt police department explained.
The entire building was evacuated, with around 60 employees forced to leave, before the package was carefully examined. Investigators opened the package and discovered it was filled with durian, a Southeast Asia fruit famous for its strong odor, which has been compared to rotten food, dirty socks and vomit. Despite causing the commotion, the package containing the fruit was eventually delivered to its designated recipient.
"12 postal workers had complained of nausea because of the fruits and were treated by medical personnel at the scene", said the Schweinfurt police. "Out of the 12, six were taken to a local hospital as a precaution".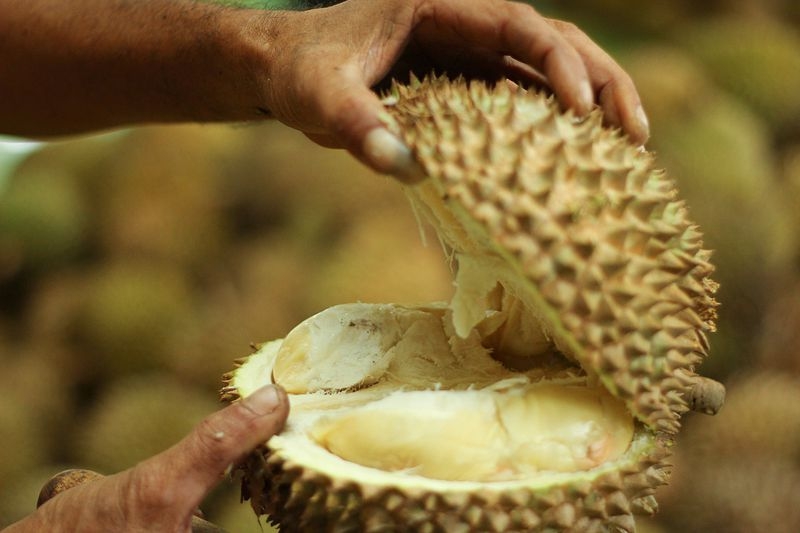 A closeup of an opened durian fruit, which sell between 1.4 to 07 USD. Photo: AFP via Getty Images
Late foodie Anthony Bourdain reportedly said that after eating durian, "Your breath will smell as if you'd been French-kissing your dead grandmother". According to Smithsonian magazine, another food writer compared the fruit's unique aroma to "turpentine and onions, garnished with a gym sock".
Durian stinks so badly that it's banned from hotels and mass transit in parts of Southeast Asia, yet it's regarded by some as a delicacy. Video: The New York Times
It is not the first time durian has caused a panic. According to CNN, in 2019, the staff at the University of Canberra library (Australia) were forced to evacuate the building due to a suspected gas leak, but a search revealed the stench was in fact caused by the fruit.
And in November 2018, a cargo of durian caused an Indonesian plane to be temporarily grounded after passengers complained about the fruit's room-clearing stench in the cabin.
Singapore has prohibited the fruit in its subway system, and many hotels ban durians because of the smell -- which some critics have likened to rotten food or dirty socks.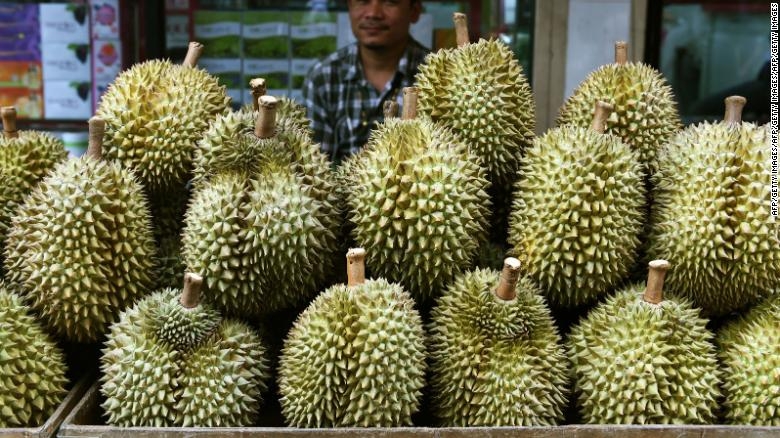 Durian is popular in Southeast Asia, but its smell puts a lot of people off. Photo: CNN
Why Does Durian Smell So Stinky?
The pulp of a ripe durian diffuses an unusually compelling and very persistent smell that could give you the hint of rotten onions. It might smell as awful as it sounds, but the fruit's pulp is actually nutritious.
Because of its stench, the fruit has been banned on local public transportation in Singapore and at numerous hotels in Thailand. Even so, different varieties of durian are still sought after and valued in many Asian countries.
A study from 2019 revealed that the fruit's stench is caused by the odorant ethanethiol and its derivatives. The biochemical pathway by which the plant produces ethanethiol remained unclear. However, the researchers have determined that ethionine is indeed the precursor of the vicious-smelling substance.
According to Nadine Fischer, the lead author of the study, their findings suggest that as durian ripens, a plant-specific enzyme gives off the odorant from ethionine. She adds that they also observed that when the fruit ripens, not only the ethionine concentration in the pulp rises, but also ethanethiol at the same time.
What Does Durian Taste Like?
"Hell on the outside, yet heaven on the inside" is how the Smithsonian Magazine describes the delectable fruit. Durian is an interesting combination of a sweet, savory, and creamy explosion in your mouth.
Some say it has a slight taste of chives mixed with powdered sugar. It somewhat also tastes like diced garlic and caramel infused into whipped cream. It's different, but in a good way, many would say.
The durian fruit grows on trees in tropical climates spread all throughout Southeast Asia. These prickly fruits have a limited season and a very short shelf life. Durian trees sometimes grow up to 130 feet tall and are usually pollinated by bats.
After three to four months, the fruit would have gained several pounds, descended, and already fumes with its putrid smell. Durians are expensive and are a valued fruit in Asian countries.
Locals sometimes use it in folk medicine, and its flesh is believed to be an aphrodisiac.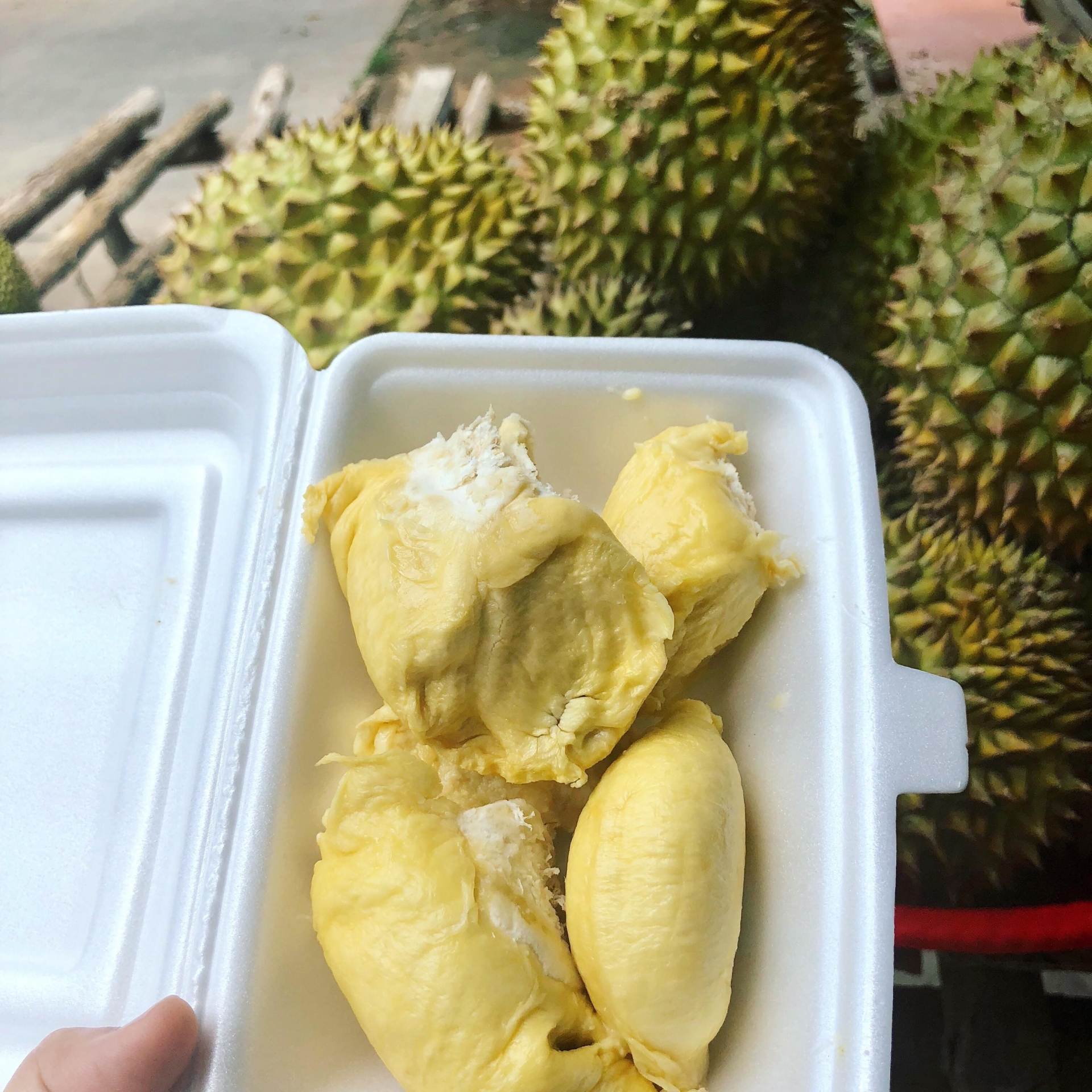 Durian - one of the most expensive fruits in Vietnam and some other South East Asian countries. Photo: innoviet