Exporting Vietnamese Agricultural Products to Foreign Countries
Not only agricultural products, traditional dishes of Vietnam also penetrate into difficult markets, bringing great revenue to businesses and people.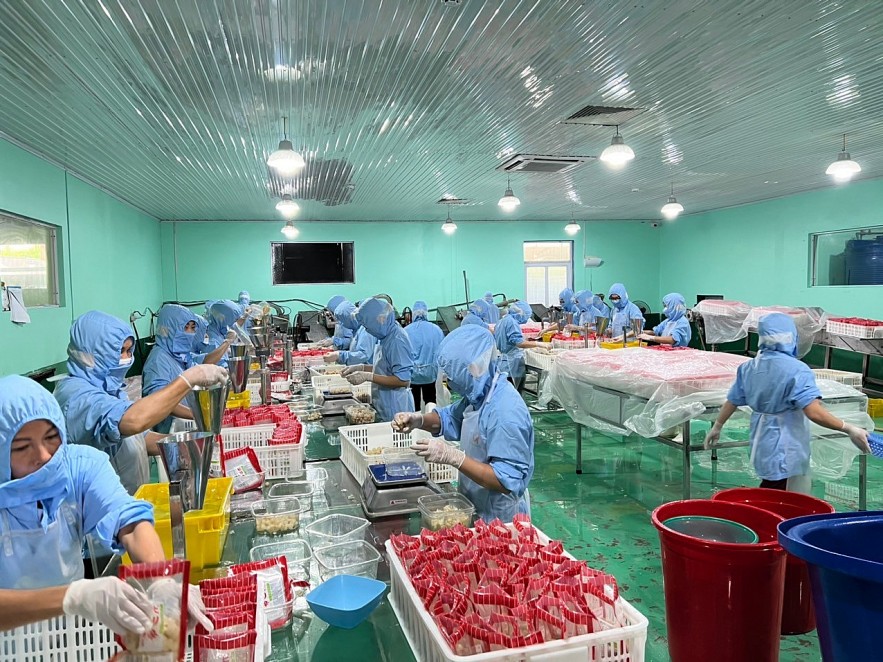 Packing pickle products at Vietnam Misaki Company to bring to Japan.
Traditional Vietnamese dishes such as pickled radish, salted palanquin, and pickled bamboo shoots are being invested by Japanese businesses. They are preliminarily processed in Vietnam, then exported by sea to be consumed in the Japanese market.
After the first shipment of 18 tons of pickled radish from Ha Giang province was exported to Japan, on February 10, Vietnam Misaki Company (with Japanese investment, having a factory in Bac Kan province) continued the second shipment.
This pickled radish product is the result of the cooperation between Vietnam Misaki Company and 15 farming households in Xin Man commune (Ha Giang province).
According to Hoang Van Moi, head of Moi Hanh Cooperative (Xin Man commune), radish can be grown twice a year, each crop takes about 100 days to be harvested.
Radish is suitable for climate and soil here with a high yield, reaching from 60-70 tons/ha. The contract price is VND2,000 (US$0.085)/kg, and the average revenue per hectare is VND120-140 million (US$5088-5936).
"After deducting all costs, we still have a profit of more than 50%, four times higher than growing corn, and do not have to worry about output as before," Moi said.
Hoang Thi Lap, director of Vietnam Misaki Company is proud of his company's successes.
"Since investing in Vietnam in 2017, Vietnam Misaki Company has continuously expanded, now present in Bac Kan, Ha Giang, Cao Bang, and Yen Bai provinces with a total area of ​​about 1,000 hectares. Popular crops are apricots, Bat Do bamboo shoots, radishes, palanquins, ginger, and cucumbers. Notably, pickles produced in Vietnam are not only brought to Japan but also successfully exported to Korea and Singapore. In the past, we only exported 5-6 containers a week, now the capacity has increased to 7-10 containers. It is expected that this year, we will continue to expand the planting area," Lap said.
Vietnamese food on Amazon
"Korean kimchi can go all over the world, why can't Vietnamese eggplant can also conquer the world's customers?" thought Nguyen Le Quoc Tuan, CEO of Song Huong Foods. He has prepared to export the first shipment to the US including salted eggplant, fish sauce, sour shrimp paste, and pickled dishes.
In 2022, Song Huong Foods' export value is US$260,000. However, just over the first 2 months of 2023, the export value of specialties of the company has reached US$240,000 and is expected to be US$1.5 - 2 million for the whole year.
"We have now expanded to markets such as Canada, Japan, and Australia and are preparing procedures to bring our products to Russia, Cambodia, and especially Europe. The most difficult thing when bringing Vietnamese specialties to the world is the standards of the importing countries. It takes at least 6 months for a set of documents for a product to enter the US", Tuan said.
In recent years, Le Gia Food and Trading Service Co., Ltd (Thanh Hoa province) has also exported shrimp paste to the markets of Japan, Taiwan, and the Czech Republic.
Le Anh, head of Le Gia Company, also plans to open a store on the Amazon platform.
"Traditional products, using only salt and fresh tiny shrimp, without additives and other substances. Therefore, when the partner receives samples for testing, the product meets the standards of the importing country," he said.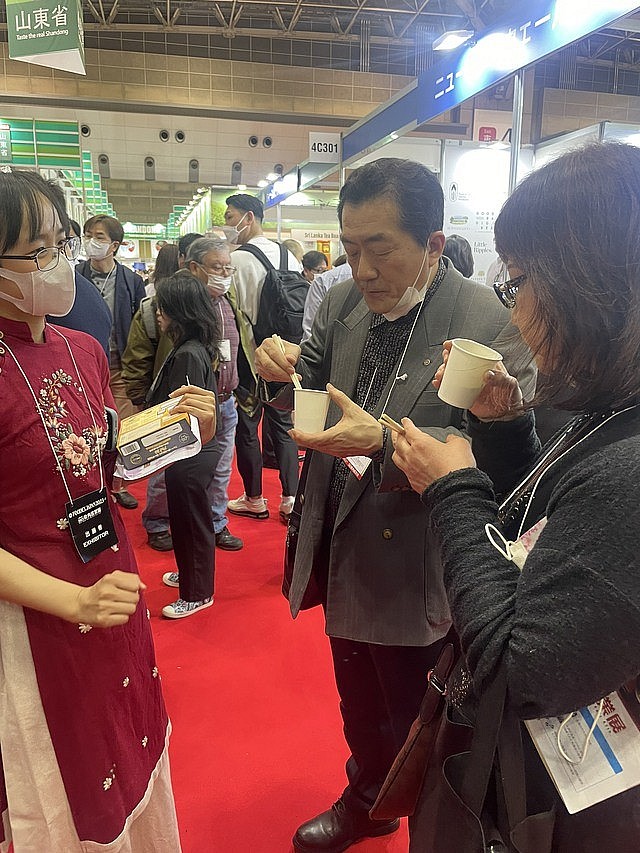 International customers are delighted with Vietnamese specialty products introduced at Foodex Japan 2023.
Promoting Vietnamese cuisine to the world
Just returned from Foodex Japan 2023 (one of the leading food and beverage fairs in Asia), Mai Thi Thu Trang, K.Products Joint Stock Company said: Along with many Vietnamese specialty products, K.Products' pho, Hue beef noodle soup, or Vu Dai braised fish received a lot of attention and positive feedback, especially from importers, distributors and media.
"Our products are introduced by Nikkei. Besides, large distributors like Aeon will test our products at 25 stores in Hokkaido.
Not only Japanese customers, but at this fair, but importers from China were also interested in our products. They spent more than 20 minutes learning about the product and scheduling an appointment.
At the end of this March, K.Products' production facility will receive a delegation of Family Mart from the parent company in Japan to work, and discuss plans to bring products to this supermarket system in Vietnam and Japan", Trang said.
Ta Duc Minh, Vietnam Trade Counselor in Japan, said: After 4 years of hiatus due to the Covid-19 pandemic, at this fair, there are nearly 100 Vietnamese businesses.
The group of food products, processed vegetables and fruits of Vietnam have met the standards of quality and food safety to conquer Japanese consumers.
"Many product groups are interested by Japanese partners and have the opportunity to increase production. In particular, Vietnamese enterprises have made great strides in design, and packaging to conquer the most demanding market in the world", Minh said.