Facebook ad boycott: Running list of big names from Coca-cola to Unilever pulling ads
The list of companies including series of large corporations around the world saying "no more advertisement" on Facebook has yet to end in a move to support the newly campaign "#StopHateForProfit". 
The #StopHateForProfitcampaign, organized by the ADL, NAACP, Sleeping Giants, Common Sense, Free Press and Color of Change, calls on Facebook's advertisers to demand that the social media giant address its long history of allowing racist, violent and verifiably false content to run rampant on its platforms.
Within days, outdoor retailers REI, The North Face, and Patagonia said they were in. Other companies, including Upwork and Dashlane, have joined too. On Sunday, Starbucks (SBUX), the sixth-largest advertiser on Facebook, also said it would pause all social media advertising, though it did not explicitly link the action to #StopHateForProfit.
Here are companies that end ads on Facebook listed by CNN: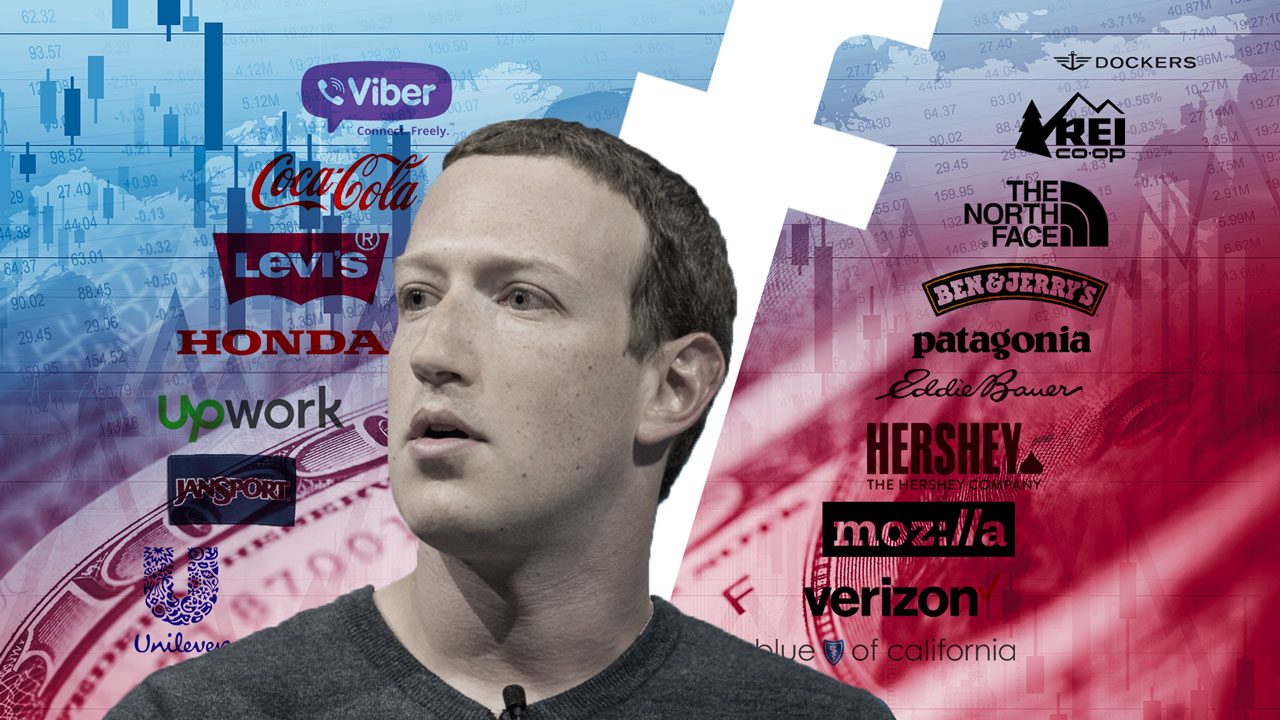 Mark Zuckerberg's company, Facebook Inc.
Arc'teryx
"Effective immediately, we will be halting our global advertising with @Facebook & @instagram until at least the end of July in support of the #stophateforprofit campaign," Arc'teryx said in a tweet on Tuesday.
The outdoor apparel brand added that it will be donating the money it would have spent on Facebook and Instagram ads toward "building more inclusive outdoors."
Ben & Jerry's
The ice cream company issued a statement on Tuesday saying it supports NAACP, Color of Change, the ADL "and all those calling for Facebook to take stronger action to stop its platforms from being used to divide our nation, suppress voters, foment and fan the flames of racism and violence, and undermine our democracy."
"As of July 1st we will pause all paid advertising on Facebook and Instagram in the United States as part of the #StopHateForProfit campaign," it added.
"We call on Facebook, Inc. to take the clear and unequivocal actions called for by the campaign to stop its platform from being used to spread and amplify racism and hate."
Beam Suntory
Beam Suntory — the company behind Jim Beam, Maker's Mark and other spirits — said Sunday that it will join the #StopHateForProfit boycott of Facebook.
In a statement, Beam Suntory said it will pause all Facebook and Instagram advertising for the month of July — and hinted it could last longer.
"We stand up for what's right, and we stand with all who are committed to the fight against hate speech, racism and prejudice," the statement said. "We hope this collective action helps catalyze positive change and accountability, and we will evaluate our advertising approach beyond July as we await Facebook's response."
Coca-Cola
Coca-Cola is pausing all social media advertising, not just on Facebook, "for at least 30 days" beginning in July, the company said Friday.
"We will take this time to reassess our advertising standards and policies to determine whether revisions are needed internally, and what more we should expect of our social media partners to rid the platforms of hate, violence and inappropriate content," the company said in a statement. "We will let them know we expect greater accountability, action and transparency from them."
Dashlane
Dashlane, which is a password manager, has committed to pulling advertisements for at least the month of July, Joy Howard, the company's CMO, said in a blog post via the company's website on Monday.
Howard hinted that the boycott could extend beyond that.
"It's clear that Facebook is all talk, and will not take responsibility for its role in Surveillance Capitalism out of a sense of moral duty," Howard wrote. "They will only say what money makes them say. It's time for us to put our money where their mouth is."
Howard has called on CMOs from other tech companies to join the boycott.
Eddie Bauer
Eddie Bauer, an outdoor apparel brand, said in a statement on Twitter that it would halt paid ads on Facebook and Instagram through the end of July.
The company did not indicate, as some others have, whether their suspension could last longer.
Eileen Fisher
The clothing company said Wednesday it will pause paid advertising on Facebook and Instagram during the month of July.
"By withholding our advertising dollars, together we can demand that Facebook take meaningful steps to create a platform that's safer for all communities," it said in a tweet.
Hershey's
The candy company announced Friday it is joining the boycott, even after Facebook CEO Mark Zuckerberg took to a public livestream on Friday to meet the public backlash.
In addition to joining the monthlong pause in July from Facebook advertising, the company said it will "cut our spending on Facebook and their platforms, including Instagram, by a third for the remainder of the year."
Honda
The automaker's US division said Friday it will join the boycott, pulling its marketing from Facebook and Instagram.
The decision marks the first car manufacturer to sign onto the campaign.
"For the month of July, American Honda will withhold its advertising on Facebook and Instagram, choosing to stand with people united against hate and racism," the company said in a statement. "This is in alignment with our company's values, which are grounded in human respect."
JanSport
Known for its iconic brand of backpacks, JanSport announced Friday it would no longer advertise with Facebook and Instagram for the month of July.
It is the second brand owned by VF Corp. to sign onto the #StopHateForProfit campaign, a week after The North Face also announced it would pull ads from Facebook and Instagram.
"Count us out @Facebook. We stand with the @NAACP & @ADL to #StopHateforProfit," the brand said in a tweet. "JanSport will stop advertising on @Facebook & @instagram for the month of July and join the fight for stricter policies that keep racist, violent & hateful content from proliferating on these platforms."
Levi Strauss
The apparel company behind the Levi's and Dockers brands announced Friday it would pause all ads on Facebook and Instagram as part of the campaign.
"We are voicing our concern about Facebook's failure to stop the spread of misinformation and hate speech on its platform," Levi Strauss said in a statement. "We believe this inaction fuels racism and violence and also has the potential to threaten our democracy and the integrity of our elections."
Magnolia Pictures
Magnolia Pictures become the first Hollywood studio to join the boycott against Facebook on Tuesday.
The studio behind films such as "Food, Inc." and "Man on Wire" said it would stop advertising on Facebook and Instagram immediately through at least the end of July.
"We are seeking meaningful change at Facebook and the end to their amplification of hate speech," the company said in a tweet.
Patagonia
Patagonia, another outdoor apparel brand, pulled advertising on Facebook and Instagram on Sunday as part of the boycott.
"From secure elections to a global pandemic to racial justice, the stakes are too high to sit back and let the company continue to be complicit in spreading disinformation and fomenting fear and hatred," Patagonia said in a series of tweets.
"As companies across the country work hard to ensure that Americans have access to free and fair elections this fall, we can't stand by and contribute resources to companies that contribute to the problem."
The company said it stands with the campaign and that the social media network's profits is never "worth promoting hate, bigotry, racism, antisemitism and violence."
The North Face
Outdoor apparel brand The North Face was the first major company to join the boycott against Facebook (FB).
"We're in," The North Face tweeted on Friday. "We're out @Facebook #StopHateForProfit."
The North Face's commitment applies to ads on Facebook and Facebook-owned Instagram, the brand said in a statement, though it will continue to create organic content on Instagram.
Craig Hodges, a spokesman for The North Face's parent, VF Corp, said a number of other brands in the company's portfolio are "considering" following in The North Face's footsteps. VF Corp also owns Dickies, Vans, Timberland and Smartwool, among others. For the year that ended March 31, VF Corp spent $756 million on advertising.
"The North Face is halting all activity and U.S. paid advertising with Facebook until stricter policies are put in place to stop racist, violent or hateful content and misinformation from circulating on the platform," the statement said.
REI
Outdoor equipment retailer REI joined The North Face shortly after its announcement in boycotting Facebook.
"For 82 years, we have put people over profits," the company said in a tweet. "We're pulling all Facebook/Instagram advertising for the month of July."
Upwork
Upwork, which is a recruiting company, followed in the footsteps of The North Face and Patagonia on Friday.
"Upwork is hitting pause on hate with no Facebook advertising in July. #StopHateForProfit," the company tweeted.
Unilever
Unilever said it will pull US advertising from Facebook, Instagram and Twitter over concerns of "divisiveness and hate speech."
The commitment will hold through at least the end of 2020, the company said in a statement on its website.
"Continuing to advertise on these platforms at this time would not add value to people and society," the statement said. It added: "The complexities of the current cultural landscape have placed a renewed responsibility on brands to learn, respond and act to drive a trusted and safe digital ecosystem."
Unilever, whose brands include Dove, Breyers, Hellmann's, Knorr and Lipton, among others, said it would redirect its ad dollars to "other media" in the United States.
In a statement responding to Unilever's decision, Twitter said it is "respectful" of decisions by advertisers.
Facebook did not immediately respond to a request for comment.
Verizon
Telecom giant Verizon said Thursday it is pulling its advertising from Facebook, in what may be the biggest brand yet to join the #StopHateForProfit boycott.
"We're pausing our advertising until Facebook can create an acceptable solution that makes us comfortable and is consistent with we've done with YouTube and other partners," said John Nitti, Chief Media Officer for Verizon, in a statement to CNN.
Verizon has previously yanked its advertising from YouTube over hate speech, citing Verizon's brand safety standards.
Verizon's announcement Thursday suggests that its boycott could last much longer than that of other companies that have joined the campaign organized by civil rights groups.
Starbucks
The coffeehouse chain said in a statement it plans to pause "all social media" advertising.
The decision is likely to represent a massive blow to Facebook, where Starbucks (SBUX) was the sixth-largest advertiser on the platform in 2019, according to estimates by Pathmatics, a market intelligence firm. Starbucks spent an estimated $94.8 million on Facebook advertising last year.
Starbucks did not signal that it was formally joining the #StopHateForProfit ad boycott. However, the company said the moratorium will coincide with internal discussions about stopping hate speech, as well as dialogue with advertising partners and civil rights organizations.
"We believe in bringing communities together, both in person and online, and we stand against hate speech," Starbucks said in the statement. "We believe more must be done to create welcoming and inclusive online communities, and we believe both business leaders and policy makers need to come together to affect real change."
PepsiCo Inc
PepsiCo will stop advertising on Facebook Inc, FOX Business Network reported here on Sunday, citing sources.
The halt on advertising will run through July and August, the report said. Sources described the move as a "global boycott" on placing Facebook ads, the report said.
PepsiCo did not immediately respond to a request for comment from Reuters.
More companies may join the boycott after the moves of big names
According to CNBC, analysts say these advertisers have the potential to influence more companies to join the boycott, the boycotts could prove promising for Facebook's digital advertising competitors if advertisers try to meaningfully move spend away from the platform.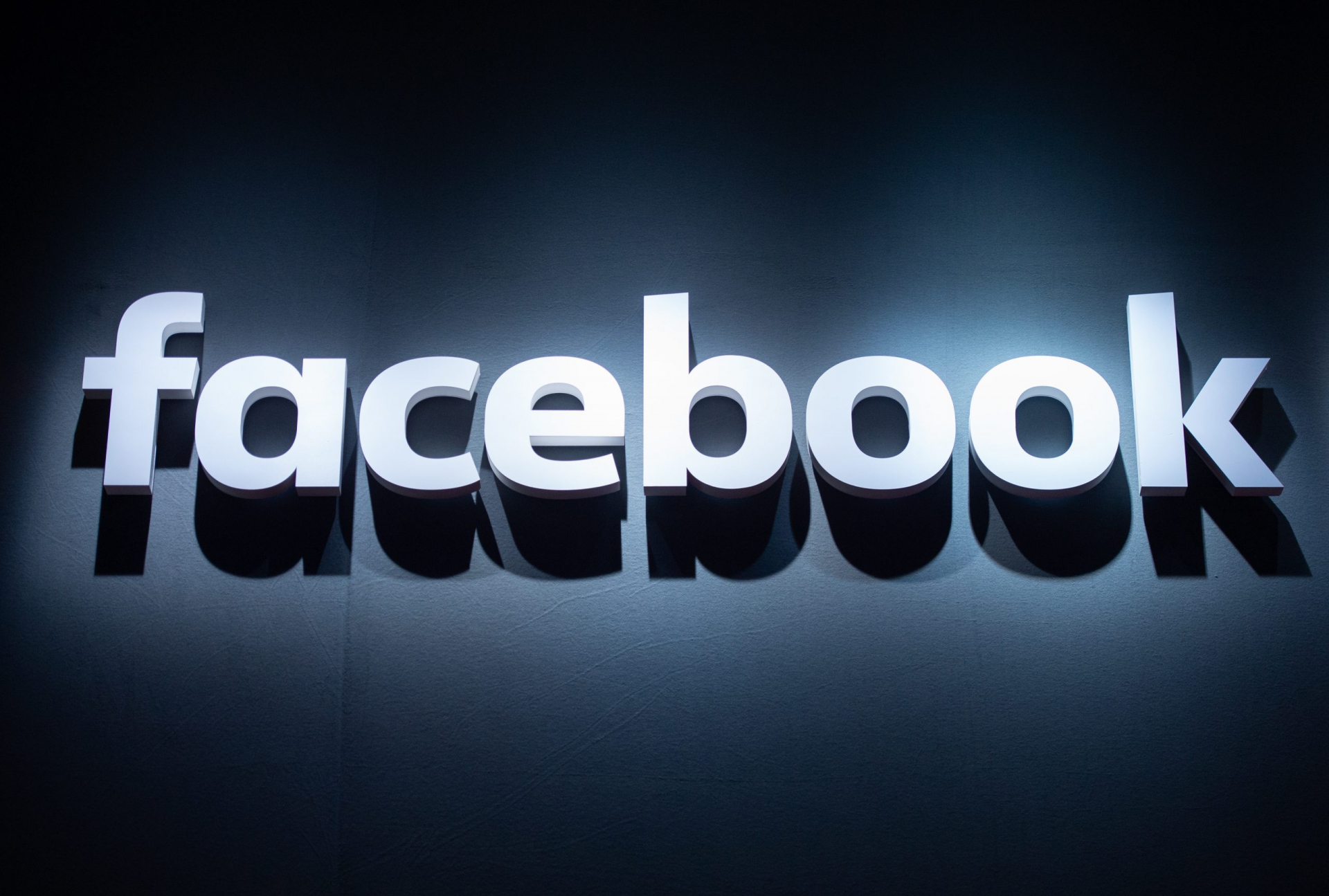 Illustrative photo.
Facebook is now facing a snowball effect of advertisers abandoning the site. But when it comes to Facebook's 8 million advertisers, it may need to be a very big snowball.
Facebook has signaled it intends to do things on its own terms. In a more than 1,600-word memo to advertisers obtained by CNBC, the company's VP of global business solutions, Carolyn Everson, said "boycotting, in general, is not the way for us to make progress together."
"I also really hope by now you know that we do not make policy changes tied to revenue pressure," Everson said in the memo. "We set our policies based on principles rather than business interests."
Facebook's stock closed down more than 8% Friday.
In the week since a group of organizations called on Facebook advertisers to pause their ad spend during the month of July, more than 100 marketers including Patagonia, REI, Lending Club and The North Face have announced their intention to join, according to a running list from Sleeping Giants.
The organizations said they're asking Facebook to more stringently police hate speech and disinformation by taking a number of actions, including creating a "separate moderation pipeline" for users who say they've been targeted because of their race or religion, or to let advertisers see how frequently their ads appeared near to content that was later removed for misinformation or hate, and allow them refunds for those advertisements.
Last year, Facebook brought in $69.7 billion in ad revenue globally through its millions of advertisers. And though some of them command much higher Facebook budgets than others, it would take a large group withholding to spend to make much of financial debt. But the financial dent isn't the end goal, Sleeping Giants said in a tweet Friday: "...It's about a broader reckoning around the platform's lack of moderation of hate and disinformation. Advertisers don't want to sponsor violent, bigoted content or lies."