Foreign enterprises promote investment in Vietnam in first half of January
Foreign companies invested a considerable amount of capital into manufacturing and processing projects in Vietnam in the first half of January, according to Head of the investment office at the Ho Chi Minh City Export Processing and Industrial Zones Authority (Hepza) Tran Viet Ha.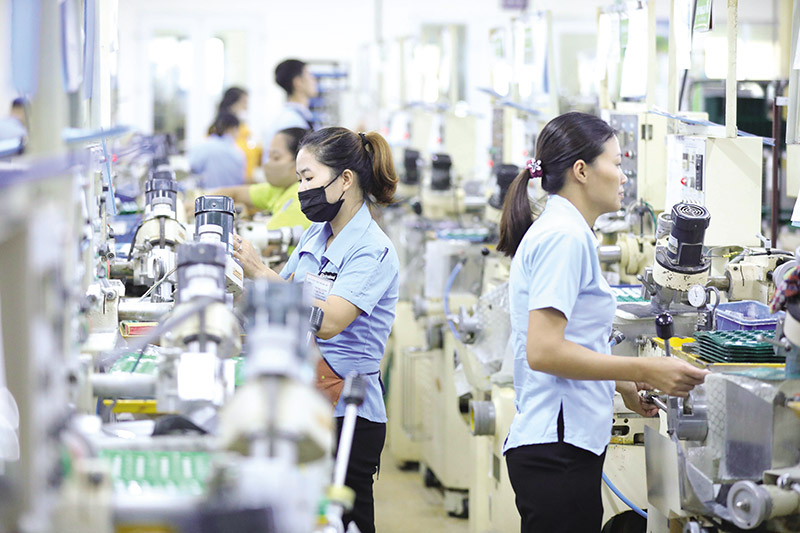 Foreign companies invested a considerable amount of capital into manufacturing and processing projects in the first half of January. Illustrative photo: VNA
Notable among them was a 34 million USD project sprawling over 7ha at the Le Minh Xuan Industrial Park, operating in services and logistics, according to Vietnamplus.
During the first days of 2021, authorities in southern Dong Nai province presented investment licenses to three foreign-invested enterprises working in support industries, two of which are long-time South Korean suppliers to Samsung.
Canadian Consul General in HCM City Behzad Babakhani told the Dau Tu (Investment) newspaper that when the Comprehensive and Progressive Agreement for Trans-Pacific Partnership (CPTPP) was signed in 2019, two-way trade between Canada and Vietnam hit a record 6.15 billion USD that year.
Babakhani said Canadian exporters benefit from farm produce, fish, aquatic, and forestry product exports, while Vietnamese exporters see opportunities in manufacturing and processing, such as electronics, leather and footwear, apparel, wooden furniture, farm produce, and aquatic products.
Vietnamese manufacturers have the chance, he said, to access Canada's expertise in the fields of genetics, biotechnology, the environment, green technology, and sustainability, which could propel its agriculture sector restructuring.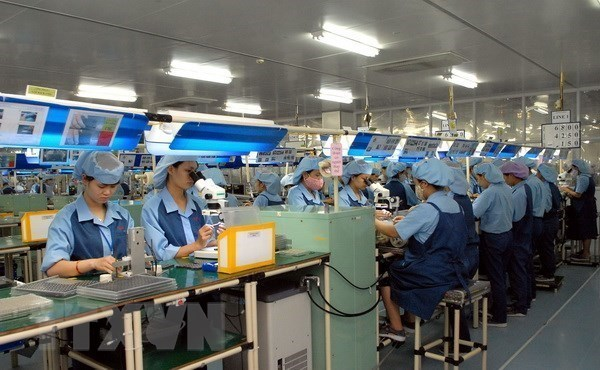 Illustrative photo: Baodautu
He said that many Canadian companies are pursuing trade opportunities in Vietnam in the fields of clean technology, information and communications technology, aerospace, infrastructure, healthcare products, wooden furniture, and financial services.
Vietnam is an important partner of Canada, which is pursuing diversified trade to the Asia-Pacific region, he said.
Vice Chairwoman of the Australian Chamber of Commerce in Vietnam, Chau Ta, said Australian capital flows to Vietnam will increase strongly now the Regional Comprehensive Economic Partnership (RCEP) has been signed, given that the agreement will create an attractive investment environment in Vietnam and focus on job creation, local renovation, and integration into the global supply chain.
Australian companies are likely to increase investment in fields where Vietnam holds a competitive edge, and tap its trade ecosystems, such as the export of raw materials, manufacturing, and services.
She suggested they invest in fields that saw strong development in Vietnam after the pandemic, such as information technology, healthcare, and e-commerce.
FDI attraction of Vietnam reaches nearly US$30 billion in 2020
As of December 20, the total foreign direct investment (FDI) into Vietnam reached US$ 28.5 billion, a year-on-year decrease of 25%, according to statistics by the Ministry of Planning and Investment.
There were 2.523 new registered projects with a total capital of US$ 14.6 billion, down by 35% and 12.5% in project numbers and value respectively compared to the same period last year, Baodautu reported.
As many as 1.140 existing projects were allowed to raise the investment capital by more than US$ 6.4 billion in total, a year-on-year increase of 10.6 %.
In terms of capital contribution and share purchases, there were 6.141 times of capital contribution and share purchase by foreign investors totaling US$7.5 billion, declining 51.7% over the same period.
FDI capital was invested into 19 sectors, in which the manufacturing and processing industry took the lead after receiving over US$13.6 billion, or accounting for 47.7% of the total. It was followed by power production and distribution with over US$5.1 billion, or occupying 18% of the total, real estate with US$4.2 billion, and wholesale and retail with US$1.6 billion.
There were 112 countries and territories investing in Vietnam in 2020. Among them, Singapore took the lead with nearly US$9 billion or 31.5 percent of the accumulative capital. It was followed by the Republic of Korea, China, Japan, Taiwan, and Hong Kong.
Notably, a US$34.6 billion trade surplus in the FDI sector offset a 15.6 billion trade deficit in the domestic sector, which helped the whole economy obtain a trade surplus of US$19.1 billion.
Several big projects invested in 2020 include the Bac Lieu Liquefied Natural Gas (LNG) power plant project with registered capital of US$4 billion. It was followed by the Southern Vietnam Petrochemical Complex project (Thailand) in Ba Ria-Vung Tau and the West Lake Urban Center project (South Korea) in Hanoi.
Economy
Vietnam is the biggest economic partner of Poland in Southeast Asia, and the potential for stronger cooperation remains huge.
June 09, 2023 | 18:45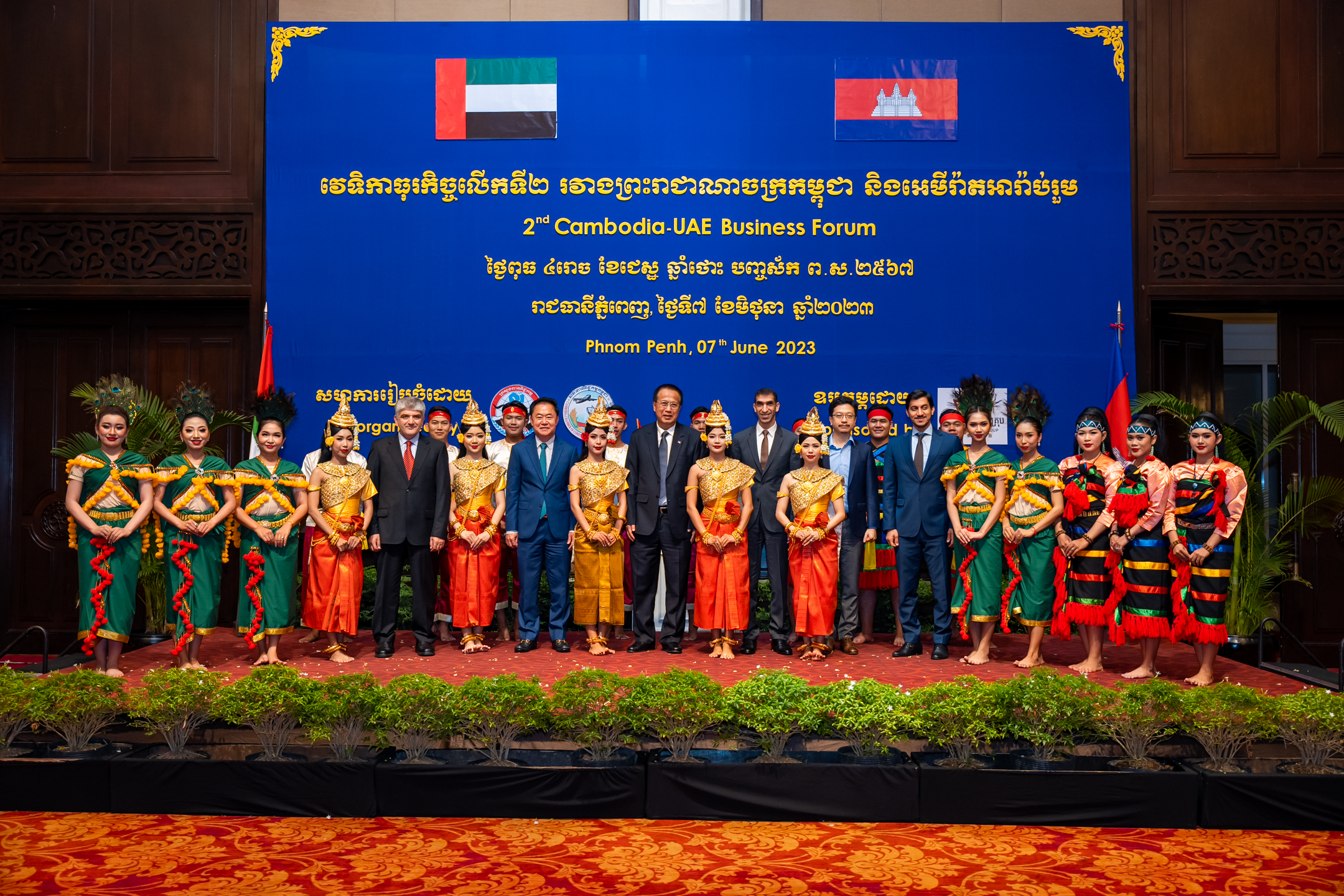 Economy
Prince Holding Group (PHG) recently participated in the 2nd Cambodia-UAE Business Forum, co-organized by the Ministry of Commerce Cambodia and the Cambodia Chamber of Commerce (CCC) at Sofitel Phnom Penh.
June 09, 2023 | 18:10
Economy
Born and raised in the HMT area of Srinagar in Jammu and Kashmir, Taha Mughal, a Cambridge alumnus and winner of the prestigious Fulbright scholarship for 2022-23, stands at the intersection of art, writing, and architecture.
June 09, 2023 | 07:00