Gemini Monthly Money Horoscope: November, 2021
Gemini Monthly Money Horoscope, November 2021: Nothing very encouraging about your financial prospects this month in the augury from the stars.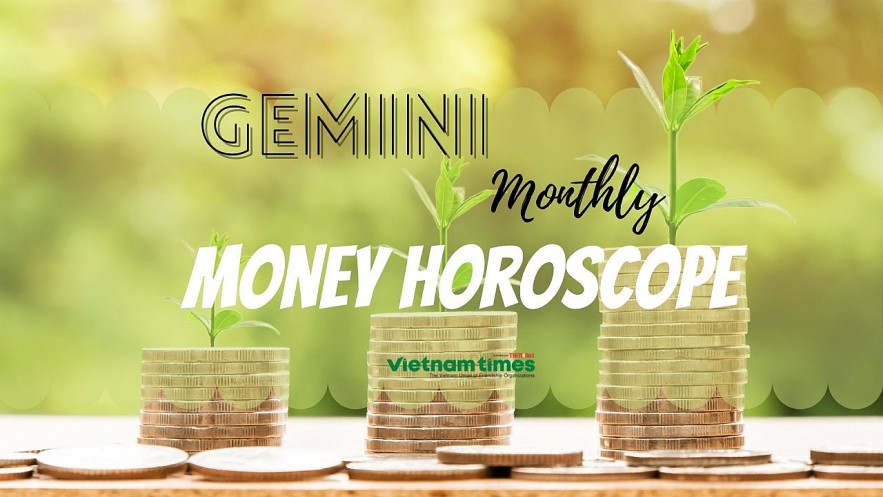 Gemini Monthly Money Horoscope November 2021. Photo: vietnamtimes.
Gemini Money Traits
The Gemini zodiac sign has a fascinating personality, and they like to be paid attention to. Since early childhood, Gemini is looking for a lot of attention. The planet Mercury rules them, and this planet is responsible for the fast and always moving nature of Gemini. Accordingly, they would apply their nature in their quest for Gemini money.
Gemini aren't especially attached to material goods; they're much more attached to personal validation. Because of this, Twins may jump on volunteer and low paying opportunities that carry some sort of prestige. Gemini have a deep sense of their personal value and what they bring to the table, but it may not make a difference to them if that value is matched monetarily. They also love showing off sometimes, and are more likely to spend money while they have it rather than saving for a rainy day. So it's essential for Gemini to learn prudence and make sure that they can rein in their spending impulse.
Geminis focus more on ideas and learning that materials. Geminis increase their financial status by journalism, sales, teaching and writing. Geminis give more importance to professional excellence than earning money. However they try their best to attain both. The 2nd solar house of Gemini is occupied by Gemini clearly indicating that Geminis possess the ability to get additional income by investing in restaurants, hotels and other residential properties. Geminis express their talent in bargaining and negotiating money related situations. Finance of Geminis can be better understood by analyzing the position of moon. The financial status of Gemini is flexible and versatile.
Geminis possesses the efficiency to earn money in various ways. The financial attitude of Gemini is always subjected to change. At times they feel very enthusiastic about it , if not least bothered. Geminis can understand their financial power only if they develop deep understanding of emotional chapter of life. The financial status of Geminis will improve only if they learn and implement this strategy.
They will attain everything in life but not without a struggle. They enjoy all amenities of the life, but they tend to feel miserable. They may have to suffer in partnerships or may run into losses because of excessive speculation. It would be wise for them to go for proper consultation before making any investment or getting into partnerships.
Geminis are powerful, successful, and attractive people. They have joyful personalities. Gemini is capable of getting past all the difficulties in their life. Although these people seem careless, they often have been through a lot of tragedies in their life. Gemini is capable of ensuring for them a care-free existence. They are not keen on working a lot, although they could do it. Gemini likes to enjoy life, and they don't want it all to be about their work and earning Gemini money.
Additionally, these people are excellent actors, and they can sometimes act like they are suffering. People will rush to help Gemini, and everything will be excellent in their life again. Gemini can be very manipulative when it comes to Gemini money matters, but they are mostly kind people.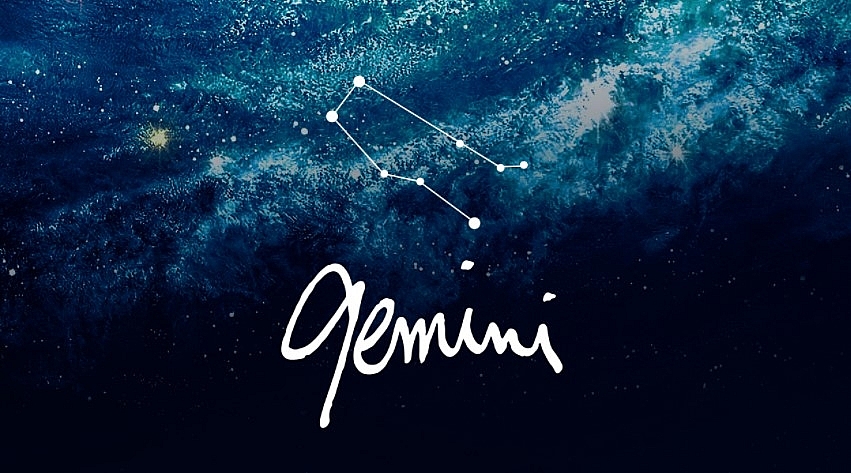 Gemini Money Horoscope November. Photo: astrologyzone.
If anyone can find a way to create more money, it is a Gemini. You always have an ace up your sleeve and can always make more money in a short time. You have so many money-making schemes up in your mind and are never out of good ideas but you never plan to go for it. You will always prefer to work hard for earning money.
You don't watch your expenditure and spend too much on luxuries. You may find difficulty in balancing your spending pattern on necessities and luxuries. You never have savings plans for yourselves but seem to be financially sound. This is because you are flexible enough to handle tough and tight situations.
Gemini Monthly Money And Finance Horoscope
A little sensitive, you are not easy to live with right now. This month you have responsibilities (professional, family ...) if you lack the will, get closer to people who spread positive energies, do not lock yourself in your bubble. Winter is a special time, the decrease in brightness can affect the morale of everyone differently, the important thing is not to sink into bad thoughts.
November will be a month in which it will be good to slow down and start thinking about your savings. Finally, you will have more free time, which you can devote entirely to matters related to family and friends. In your zodiac sign Venus will make you start to develop at a rapid pace. And others will pay more attention to your personal charm and goodness of heart. 6 November will stay in your memory for a long time. It is on this day that you will be able to get a new source of income.
Gemini, nothing very encouraging about your financial prospects this month in the augury from the stars. Any dispute or litigation that you might be involved in would almost certainly be decided against you. You must work hard to get the decision deferred on any such dispute to a later and more favourable period.
There is every chance that any pending loan applications or a new proposal for fresh advances from a bank would not be approved or delayed on one count or the other. Further, the climate would not be congenial for the investment or the launching of new projects. There could easily get struck. Artists of all descriptions are unlikely to fare very well, and it would be a wise policy for them to make provisions for a lean period.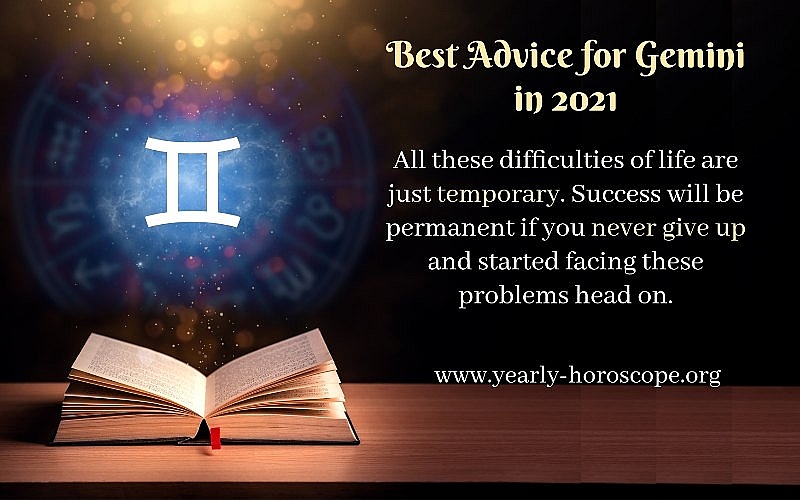 Gemini horoscope. Photo: yearly horoscope
Geminis have spent a lot of money in the past few months, so now they're trying to recover themselves financially. Therefore, they mustn't spend on whims. Besides, it's also very likely they will have some unexpected expenses.
2021 November forecast for Gemini zodiac sign is not profitable for business people and traders. Astral configurations are not propitious and you fail to get any help from the financial agencies. This will prevent you from starting new business ventures. Investments and speculations will result in losses. In the absence of good monetary benefits, businessmen and traders will have to draw money from their savings to cover their expenses. Even exporters and fine arts dealers will face a tough situation.
-Best Days Overall: 2, 3, 10, 11, 20, 21, 29, 30
-Most Stressful Days Overall: 1, 6, 7, 12, 13, 14, 27, 28
-Best Days for Money: 3, 4, 5, 11, 12, 21, 22, 23, 25, 30