Germany Arrests Suspected Double Agent Accused Of Spying For China
Political scientist alleged to have spied for both German and Chinese secret services.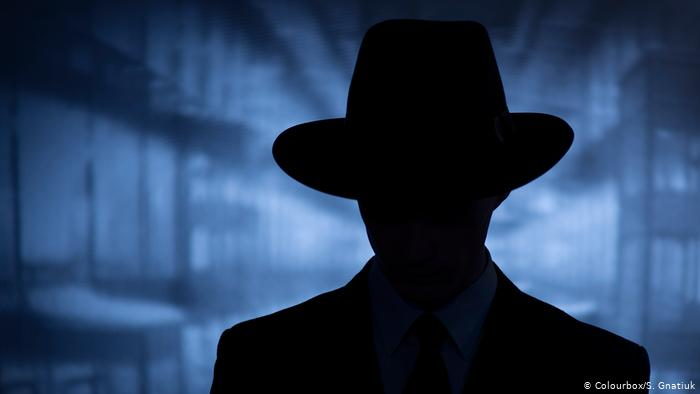 Ilustrative image. Source: DW
German authorities arrested a former spy for Germany's secret service on suspicions that he conducted "intelligence agent activities" for China, the federal prosecutor's office have said.
According to a press release from the prosecutor's office, the man — named only as Klaus L. — allegedly supplied the Chinese secret service with information for almost a decade, starting in 2010.
At the same time, however, he was an informant for the German Federal Intelligence Service (BND), according to the Politico.
German public broadcaster ARD reported that the man, now 75, provided the BND with information for 50 years, leading a "double life."
Publicly, he was a political scientist, working for the Hanns Seidel Foundation — a political research foundation closely associated with the Christian Social Union (CSU), the Bavarian sister party of Angela Merkel's conservatives — from the 1980s until retirement. He has also run a think tank since 2001.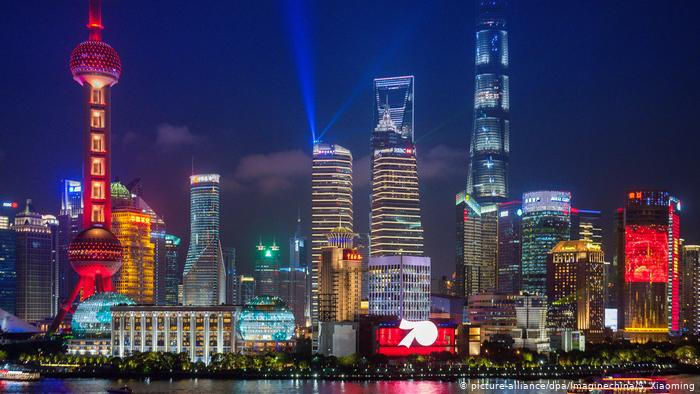 Shanghai, where Klaus L. was recruited by Chinese intelligence in 2010. Photo: DW
The suspect was arrested on July 5, on the basis of charges filed in May, the prosecutor's office said.
As part of his work, he traveled abroad frequently, for example for guest lectures, across "the former Soviet Union and later Russia, the Balkans, South Africa and South Asia," ARD reported, adding that the BND would be involved in meetings his think tank held with foreign guests. The Hanns Seidel Foundation told the broadcaster it had been unaware of the man's BND activities.
In 2010, according to the prosecutor's office, he traveled to Shanghai for a lecture and was approached "by members of a Chinese intelligence service in order to win him over for cooperation."
"Subsequently, until November 2019, the defendant regularly provided information to the Chinese intelligence service in the run-up to or after state visits or multinational conferences, as well as on current affairs," the prosecutor's office's statement continued.
According to ARD, the suspect — whose home was searched in November 2019 — did not deny that he had spied for China, but insisted that he had told the BND about his contacts to the Chinese, at least initially.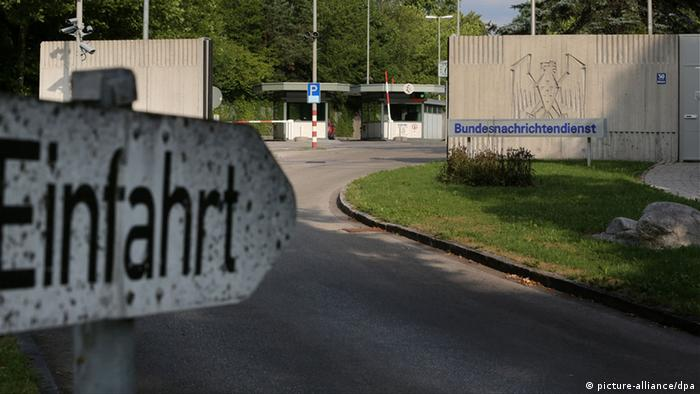 The old headquarters of the BND in Pullach. Photo: DW
A series of Espionage scandals involving China rocks Germany
The South China Morning Post said it is the latest in a series of Espionage scandals involving China to have rocked Germany and the wider European Union (EU).
"We know from German intelligence reports that China has been active in trying to recruit informants in the country in recent years. What we haven't seen is a successful case brought by prosecutors that exposes the nature of this espionage. In that sense, this is an important test," said Noah Barkin, senior visiting fellow in the Asia programme at the German Marshall Fund, a think tank.
Early last year, German prosecutors launched an international investigation into what was suspected to be a Chinese spy ring involving German nationals, including one senior diplomat and two lobbyists.
It subsequently emerged that authorities had been investigating Gerhard Sabathil, the EU's former ambassador to South Korea and a career diplomat, for allegedly spying for China. After failing to substantiate allegations that he was working for Beijing, prosecutors dropped the investigation, with Sabathil vowing to take legal action.
In 2018, criminal charges were brought against a former employee of Lanxess, a German chemical company, for stealing trade secrets for the building of a Chinese chemical reactor.
In 2017, Germany's intelligence agency uncovered social network profiles that it said were being used by Chinese intelligence agencies to gather personal information about German officials and politicians.
Officials from the EU's External Action Service – its de facto foreign ministry – reported that there were "around 250 Chinese and 200 Russian spies in the European capital" of Brussels in 2019, German newspaper WELT reported at the time.
Germany's former spy chief Gerhard Schindler warned in a book released last year that the threat of Chinese espionage in Europe was rising and to counter it, Berlin must reduce its "strategic dependence" on China and ban Huawei Technologies from its 5G mobile phone network. Schindler led Germany's foreign intelligence service from 2011 to 2016.
The alleged involvement of the German academic marks the latest chapter in a dramatic period for European think tanks researching China.
Earlier this year, the Mercator Institute for China Studies was sanctioned by China, part of a batch of retaliatory measures against EU sanctions on Chinese officials for their roles in suspected human rights abuses in Xinjiang.
The think tank is one of the biggest and most prominent organisations researching China, with staff now unlikely to be able to travel to the mainland, even after pandemic-related restrictions are lifted.
German anthropologist Adrian Zenz and Swedish academic Björn Jerdén have also been sanctioned./.
Vietnam, China foster defence cooperation

The Vietnamese Government and Defence Ministry have always attached importance to the comprehensive strategic cooperative partnership between Vietnam and China, considering this a premise to ...