Heart-warming stories in Hai Duong Covid-19 hotspot
On the days when the Covid-19 epidemic is raging in the northern province of Hai Duong, the local residents have united and helped each other with the hope of soon overcoming the difficulties and challenges.
It is more than three weeks since the third wave of Covid-19 swept through the Hai Duong. The province has taken many strict epidemic preventive measures.
Amid the complicated situation of the pandemic, the Hai Duong people have united and helped each other to soon surmount the challenges and difficulties, according to Vietnamplus.
Helping households who are put under quarantine with farming work
The latest Covid-19 outbreaks have exerted adverse impacts on the lives of Hai Duong residents especially farming households with difficult circumstances.
Numerous families in Hai Duong have to be quarantined at centralized facilities; thus, they cannot harvest crops. Luckily, their neighbors along with the local associations and unions gave a hand to help them with the farming work.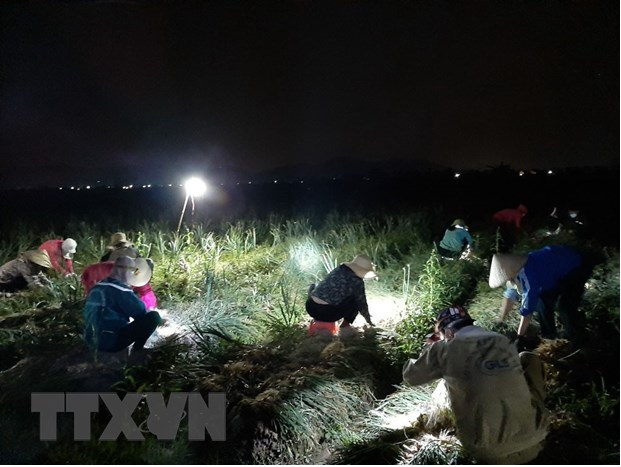 The Women's Union helps to harvest onion for families who are put under quarantine. Photo: VNA
Over the past two weeks, Mrs. Luong Thi Loan, Chairwoman of the Women's Union of An Phu Ward, Kinh Mon Town has been busy with her meaningful duties of preparing meals for the quarantine facilities and assisting people who have been under quarantine with their work at fields.
To date, Mrs. Loan and other nine members of the Women's Union of An Phu Ward have helped to harvest a 3,600-square-meter onion field for a family. They have put their personal housework aside and enthusiastically involved in this meaningful activity.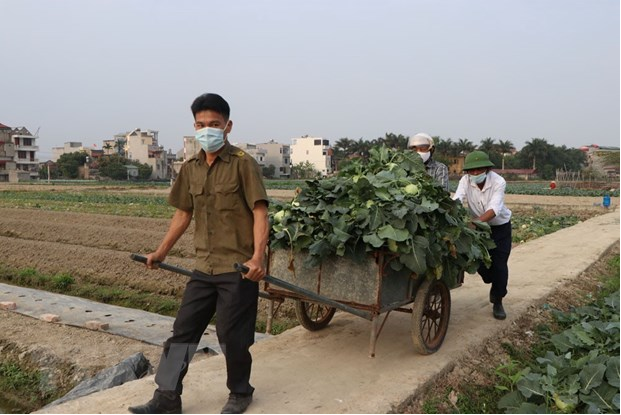 People in Tu Ky district help people in Hung Dao commune to harvest kohlrabis. Photo: VNA
Meanwhile. Mr. Luong Van Ba, residing in Le Loi commune, Gia Loc district donated 5 tons of vegetables for quarantine facilities and locked down places.
Although worrying about his 120-hectare banana field cannot be sold due to the epidemic, Mr. Nguyen Van Du, living in Chi Minh commune, Tu Ky district was willing to "rescue" kohlrabis and cabbages for farmers in Hung Dao commune and even supported them money.
"Borderless" assistance and sharing
Many Hai Duong people who are working and living afar from the hometown have come into contact with the local farmers to help them to sell agricultural products in Hanoi.
In addition, hundreds of enterprises and organizations in many provinces and cities across the country supported Hai Duong with necessities and medical equipment.
Through alone the Vietnam Fatherland Front Committee of Hai Duong province, the province has received 40 billion VND (1733 million USD) donations from organizations and individuals across the country.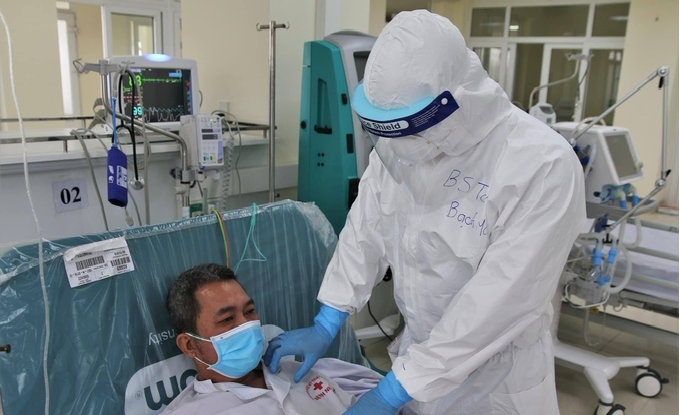 A doctor checks on a Covid-19 patient in Hai Duong Province. Photo courtesy of the Ministry of Health.
Mr. Pham Khac Duy, from Lai Cach Town, Cam Giang district together with his friends supported workers in the locality with necessities such as rice, noodles, fish sauce, eggs, vegetables, etc. Duy handed over 500 packs of gifts to them and an additional 400 are expected to be distributed on February 22.
Transporting and distributing relief goods were granted permission from the authority and strictly complied with the regulations on epidemic prevention and control, Duy added.
Vietnam is still busy handling the ongoing community outbreak that broke out on Jan. 28 that has since infected 791 in 13 cities and provinces. The epicenter of northern Hai Duong Province has so far accounted for as many as 611.
The total number of people in quarantine is over 123,000, of which 600 in hospital and the rest is either in quarantine centers or at home.
Vietnamese Herbal Tea
To join in the celebration of International Children's Day on June 1st , Mr. David Riddle, CEO of Tan Hiep Phat Group and staff members have visited households of children orphaned by COVID-19 pandemic in Ho Chi Minh City to offer encouragement and presents.
June 01, 2023 | 15:04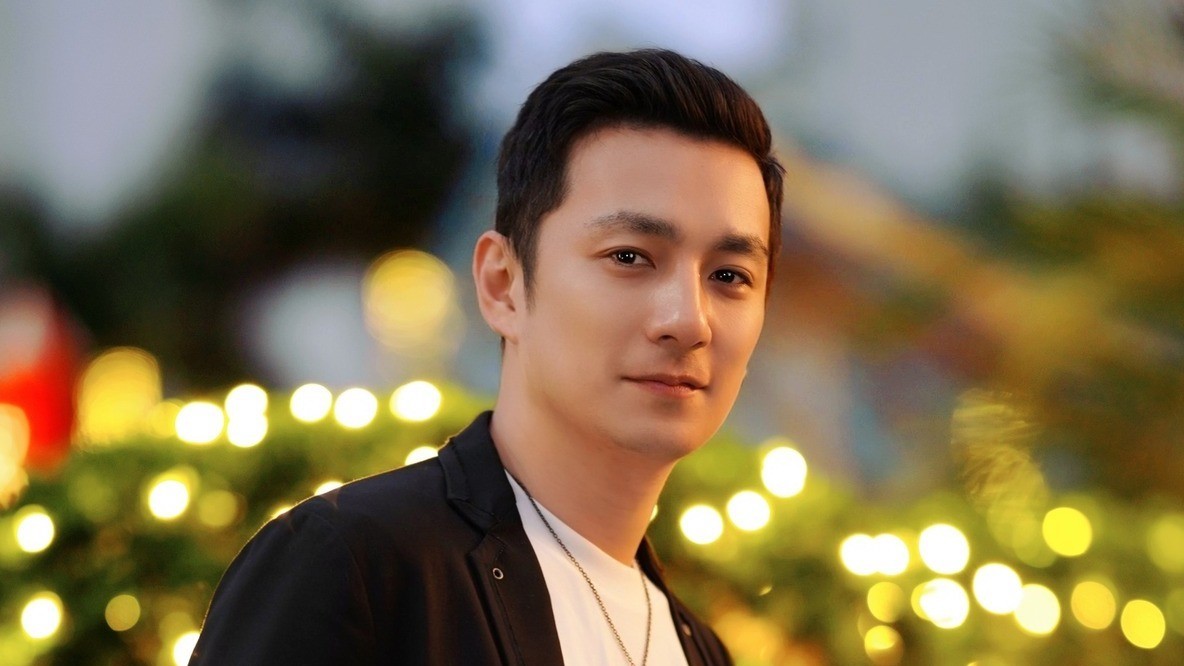 Expats in Vietnam
As they gain internet fame through Vietnam-related content across different platforms like YouTube, Facebook and streaming sites, many expats formed a community whom share the same love and interest for the foreign land.
June 01, 2023 | 14:29
Viet's Home
The handovers promote the ability to mobilize synergy under the motto "4 on the spot" to perform better and more effectively the task of responding to natural disasters and disasters, ensuring safety for the communities in Nghe An province.
June 01, 2023 | 14:18
Viet's Home
While the Hallyu movement has won Korean pop culture fanciest positions in global entertainment charts, two museums in Vietnam and South Korea are attempting to bring a "more comprehensive and in-depth" glimpse of Korean daily life to audiences in Hanoi.
June 01, 2023 | 10:49