Hoa Binh Communal House - A Symbol of Vietnamese and S. Korean Friendship
Still standing today in the heart of Vietnam's metropolis, this symbolic communal house holds historical values and contains several important spiritual meanings of Vietnam - South Korea friendship.
Located in Hoa Binh Park, at the intersection of three avenues of Hung Vuong, Su Van Hanh, and Nguyen Chi Thanh street is an octagonal communal house called Peace Communal House (Hoa Binh Communal House).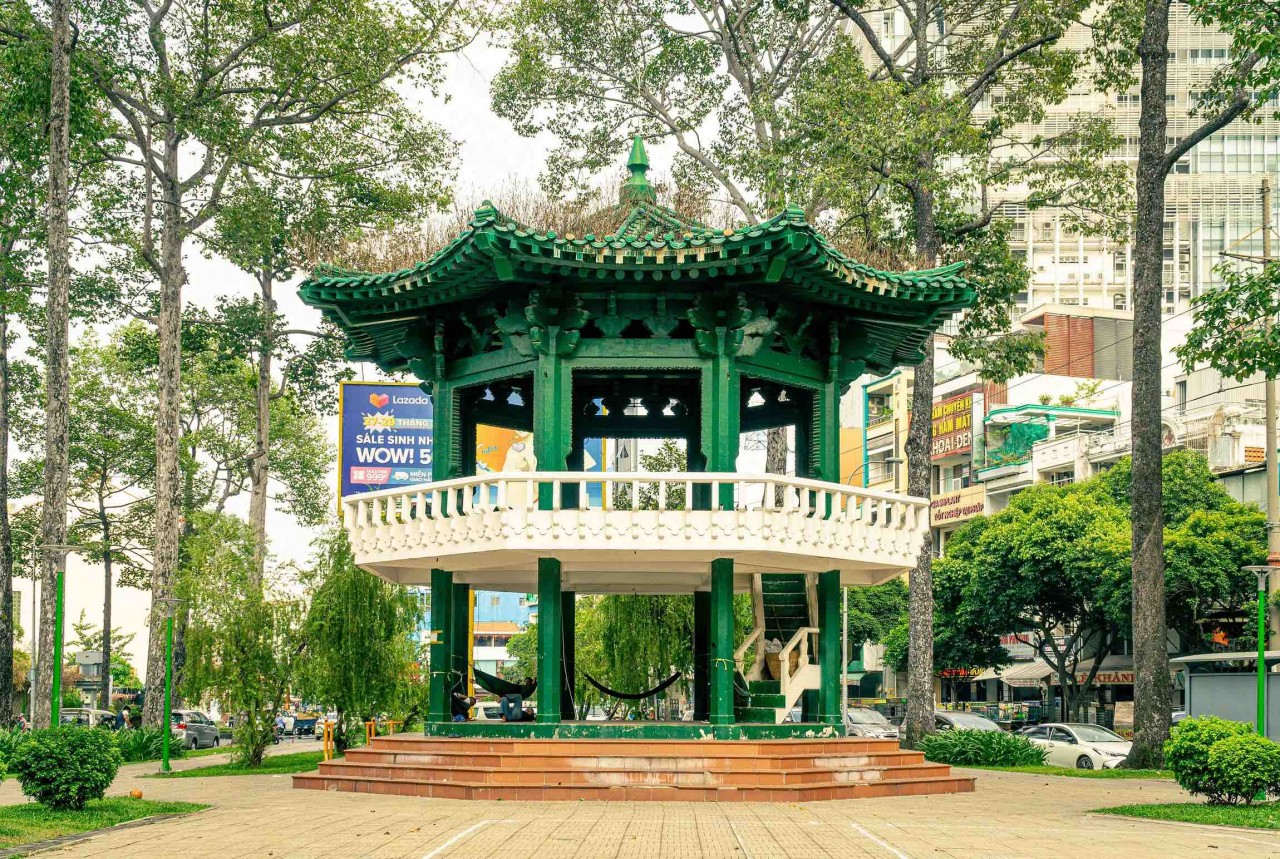 Hoa Binh Communal House was designed and built upon the concept of Korean traditional architectural style. Photo: Urbanist
Still standing today, this communal house was built in a difficult historical context, and contains several important spiritual meanings.
Initially, the communal house was meant as a memorial work, showing the friendship between Vietnam and Korea.
Hoa Binh communal house was designed by monk and painter Lee Man-bong and five other partners. The construction officially started on February 8, 1972.
In his prime, Lee Man-bong was a well-known scholar in the world of heritage conservation in Korea and Hoa Binh Communal House showcased his artistic vision.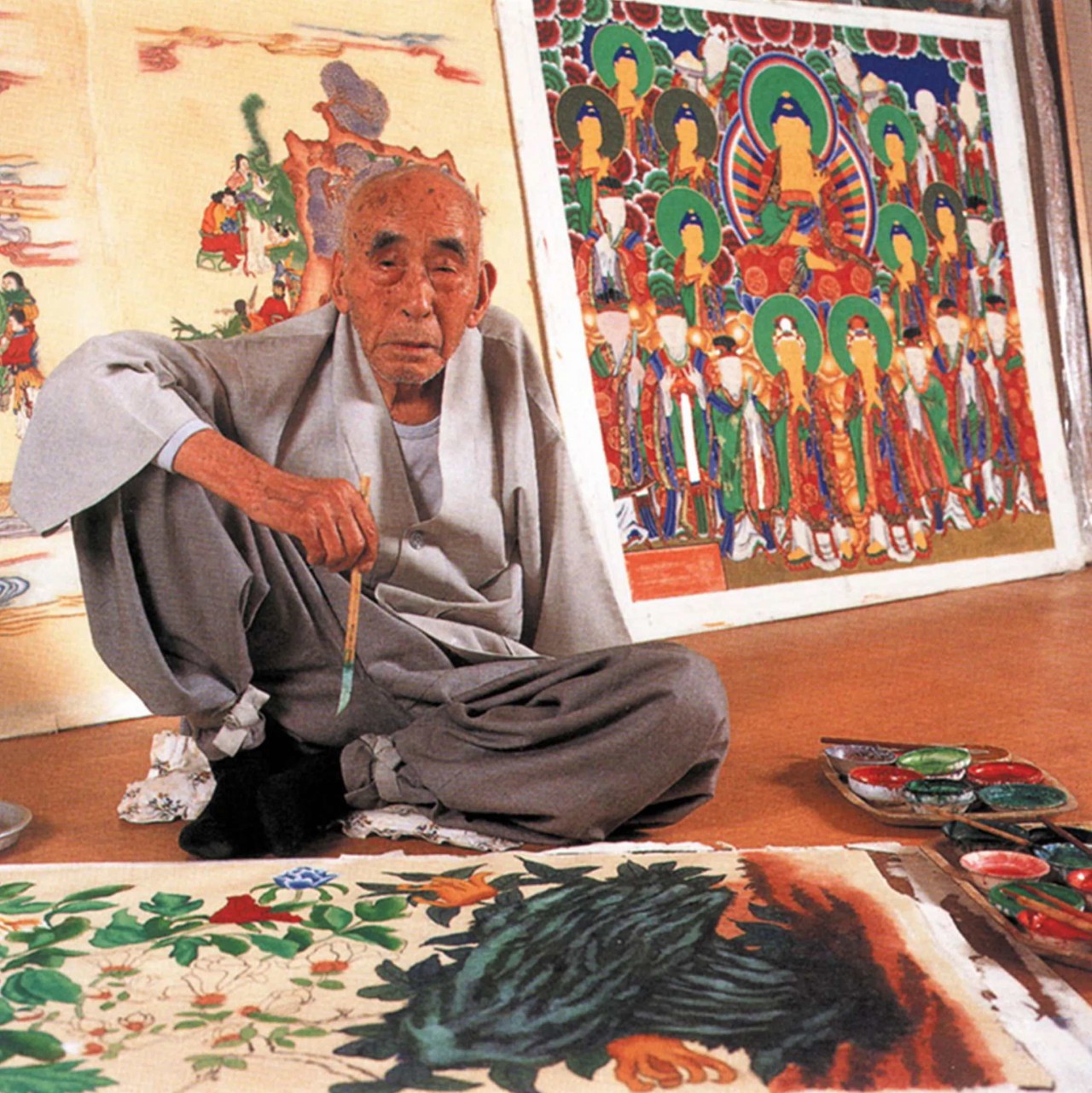 The mastermind behind the Hoa Binh Communal House - monk and painter Lee Man-bong. Photo: Urbanist
A Vietnam - Korea cultural symbol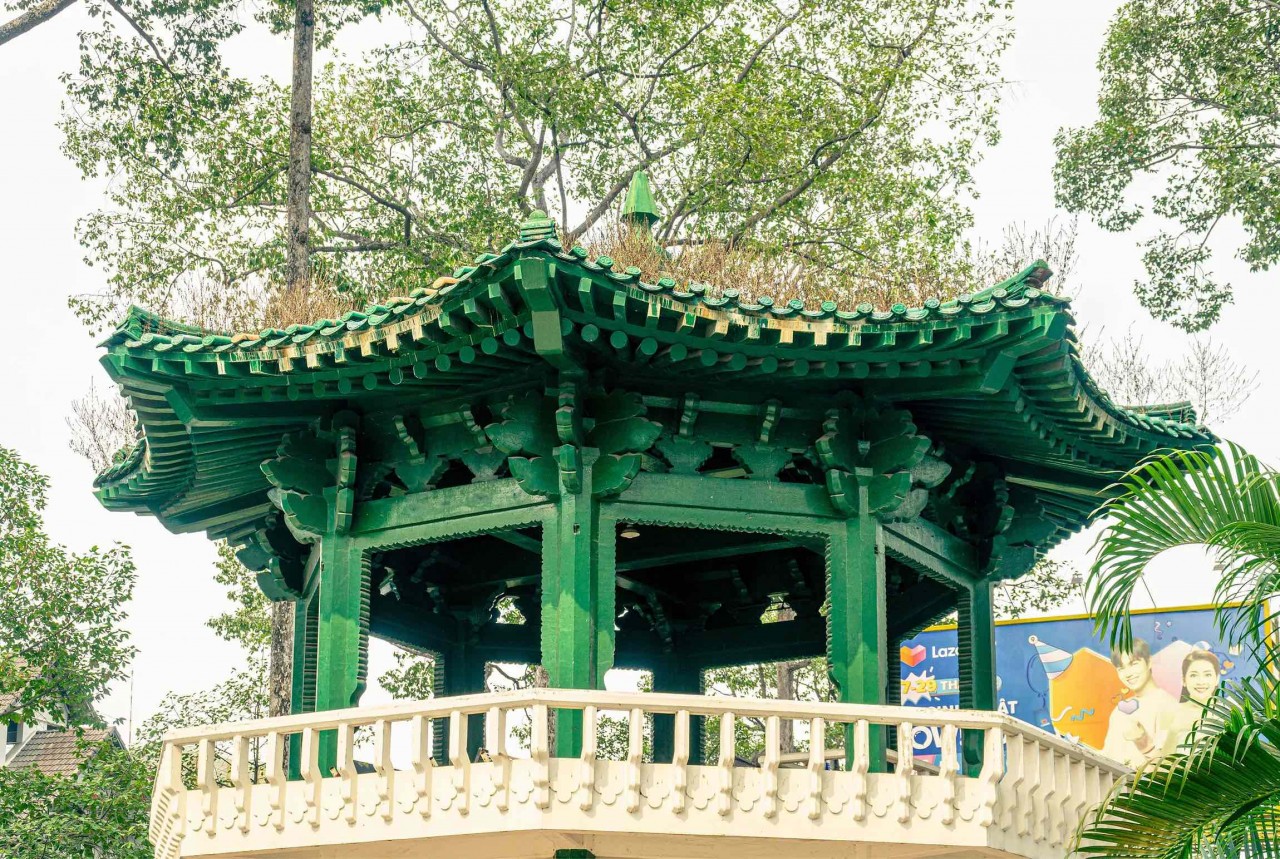 Photo: Urbanist
Hoa Binh Communal House is a typical example of the Octagonal Pavilion or Palgagjeong, an architectural motif that was often founded in memorial works in Korea. Visitors to this Northeast Asia nation can easily come across similar designs that still exist all over the country.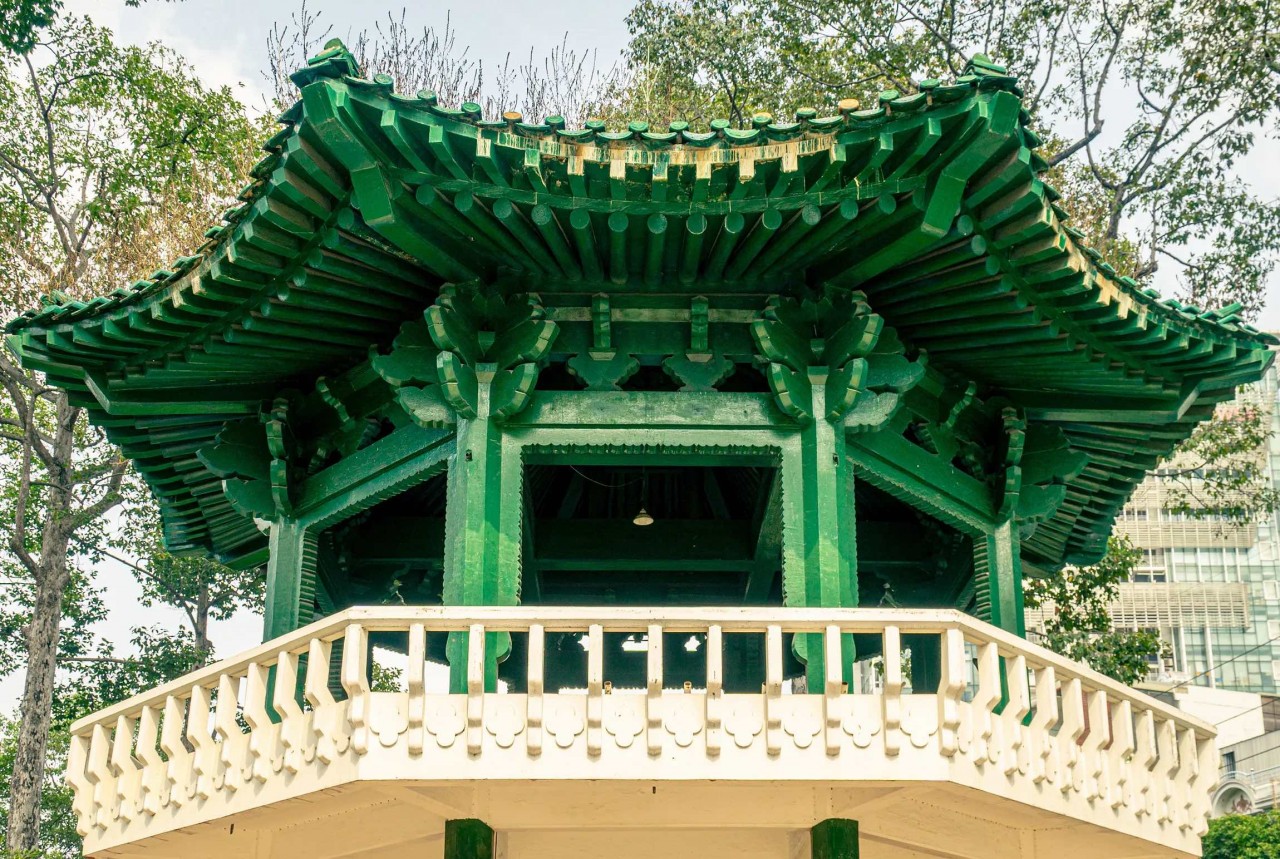 Photo: Urbanist
Another fun fact about Hoa Binh Communal House is that: before being covered with a green color tone like today, the original architecture of the building used to be adorned with Dancheong patterns (a type of traditional Korean motif combined with red and green).
According to some Korean documents, the communal house used to have a precious diaphragm encrusted with three letters "평화정" (Latin transliteration as Pyeong Hwa Jeong ). The characters are personally dedicated by the former president of South Korea, Park Chung-hee.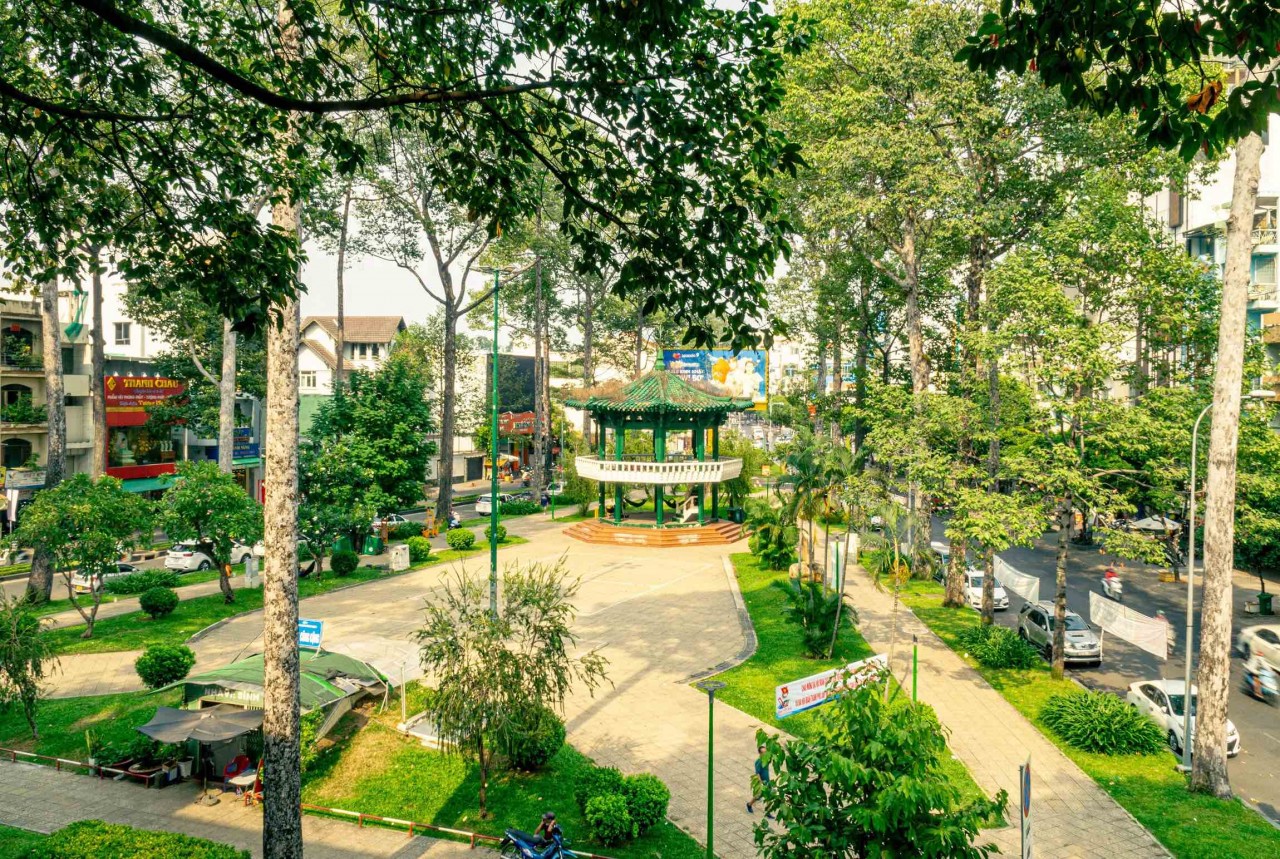 Photo: Urbanist
Unfortunately, the diaphragm has also been removed in the Hoa Binh Communal House.
A new layer of social meanings
A communal house with an important spiritual role no longer serves its original meaning and becomes a local resting place.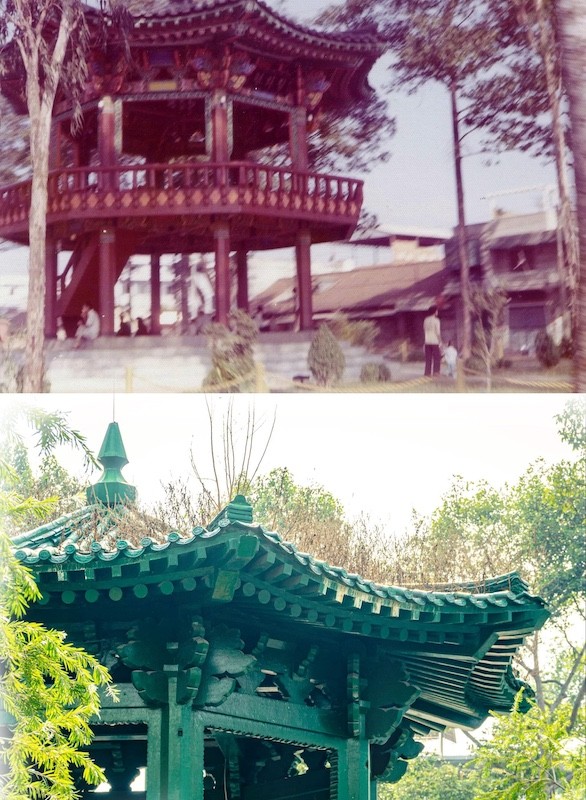 The Communal House before (top) and after the repainting. Photo: Urbanist
This casual meeting point of the people in the city is now famous because of its airy, open space. Anyone, whether labor workers, students, or tourists can find themselves a quiet and simple spot to hide away from the heat of Saigon.
The phenomenon allows us to realize the diversity of history. And even though it appeared briefly only for a period of time, the evidence of South Korean culture presence continued to co-exist in a new layer of meaning: a place of gathering and resting.
Vietnam - South Korea relations going from strength to strength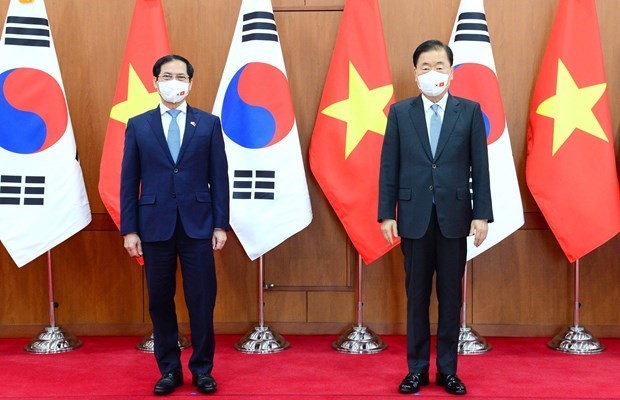 Minister of Foreign Affairs Bui Thanh Son and his Republic of Korea (RoK) counterpart Chung Eui-yong. Photo: VNA
The year 2022 marks the 30th anniversary of the establishment of Vietnam – South Korea diplomatic relations and the 32nd anniversary of South Korea starting to provide official development assistance (ODA) to Vietnam.
30 years of diplomacy relations is an important milestone for the two countries because the cooperation has taken long strides and is now going from strength to strength.
Vietnam is a priority partner of South Korea and makes up about 20% of the latter's ODA support globally. In recent years, aid from South Korea for Vietnam totaled over a hundred million US dollars annually, mostly are ODA loans and the remaining in forms of non-refundable aid.
Key fields in Vietnam – South Korea cooperations are transport and urban infrastructure; healthcare; education; green energy and IT, among others.
In addition to ODA, South Korea is willing to provide preferential loans for Vietnam via financial cooperation mechanisms to fund large-scale infrastructure projects.
Top 5 Iconic Symbols in Vietnam

Whether you have a short or long stay in Vietnam, you can at least once encounter some iconic symbols no matter which destination you are ...