How To Make Colorful Floating Rice-Ball Pudding
Che Troi Nuoc (Floating Rice-Ball Pudding) is a popular dessert in Vietnam. It combines sweet ginger-flavored soup and rice balls and often served warm to comfort your winter days.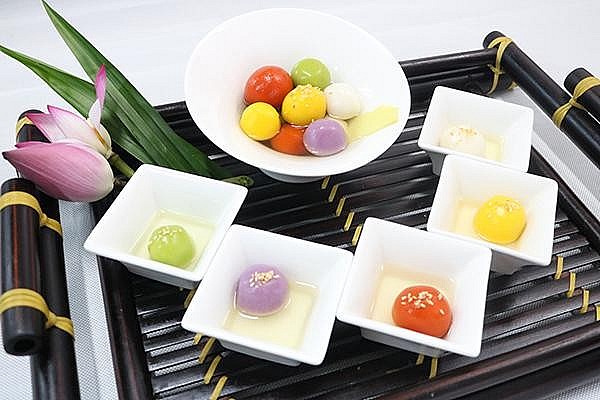 Photo Day Lam Banh
Follow these 12 simple steps to make colorful and eye-catching floating rice-ball pudding:
Ingredients
- Glutinous flour: 500 grams.
- Sugar candy or palm sugar: 300 grams
White granulated sugar: 100 grams.
- A red dragon fruit.
- Pandan leaves: 100 grams.
- Coconut milk: 1 can.
- One piece of ginger, 250 grams of green beans, three purple onions, sesame, half a teaspoon of salt.
- One potato or sweet potato.
Recipe
Step 1: Soak the beans for about three to four hours, then rinse with clean water and drain.
Step 2: Steam the beans until soft. Then, grind it.
Photo Dien May Xanh
Step 3: Chop the purple onion and fry it.
Step 4: Steam the potato until it is soft and then mash it. Divide the pounded mixture into three parts.
Step 5: Roast the sesame. Peel the ginger and cut it into thin slices.
Step 6: Pour coconut milk into a heated small pot. When it boils, add two teaspoons of tapioca flour with a little water to the coconut milk, stir well. Tapioca flour will help thicken coconut milk and make it fat.
Step 7: Put the green beans in a pan, add a little salt and 100 grams of sugar. Stir the mixture until dry. Then, let it cool and roll into balls.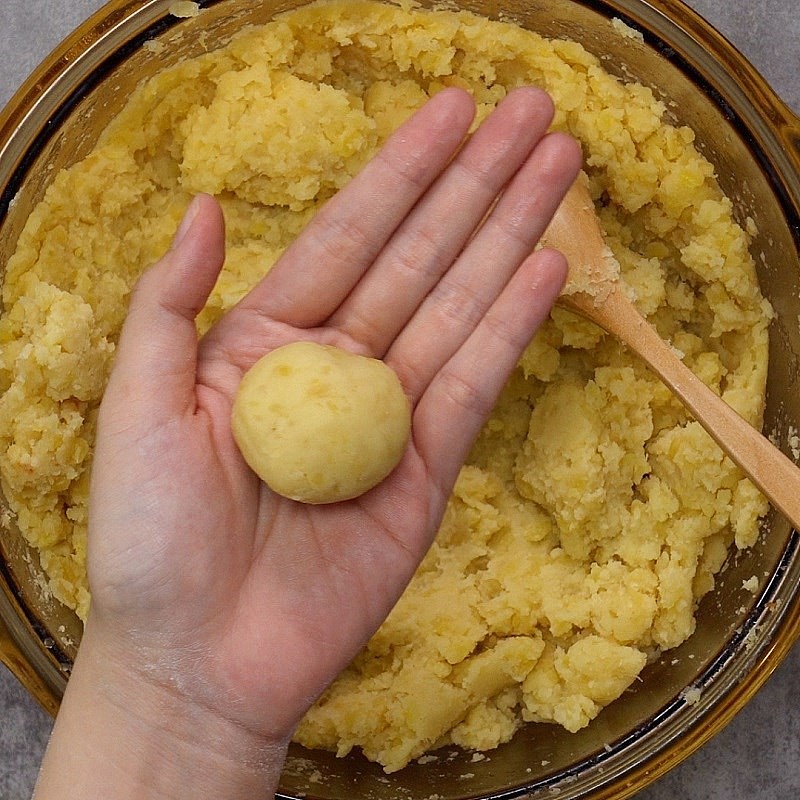 Photo Dien May Xanh
Step 8: To make the pudding eye-catching, squeeze the dragon fruit and grind the pineapple leaves to get liquid.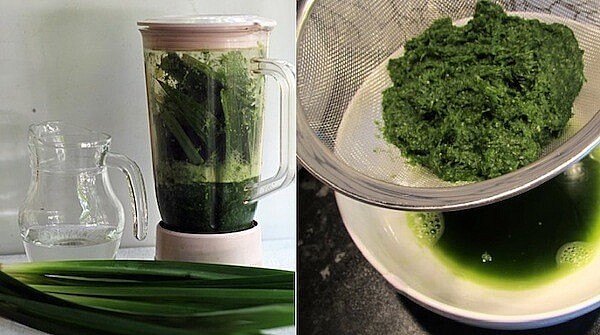 Photo Dien May Xanh
Step 9: Divide the dough into three parts.
Part 1: Mix with warm water.
Part 2: Mix with dragon fruit juice.
Part 3: Mix with pandan leaf juice.
Mix each portion with the mashed potatoes and knead until the dough no longer sticks to your hands. Potatoes will make the pudding to float and not dry.
Divide the dough into small pieces and make it into round shape.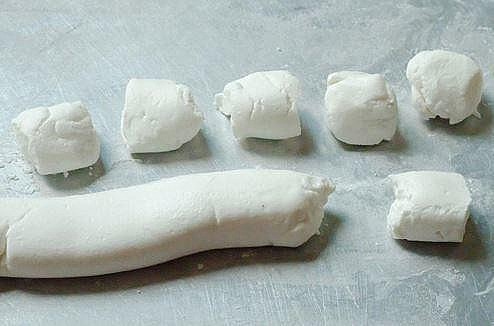 Photo Eva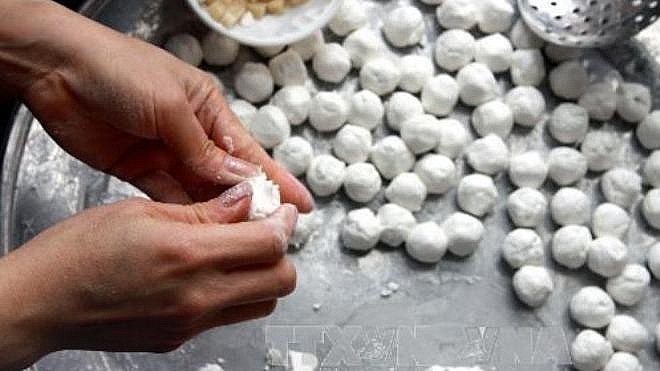 Photo VTC
Step 10: Put the mung bean filling in the center of the dough, shape and round it so that the filling doesn't fall out.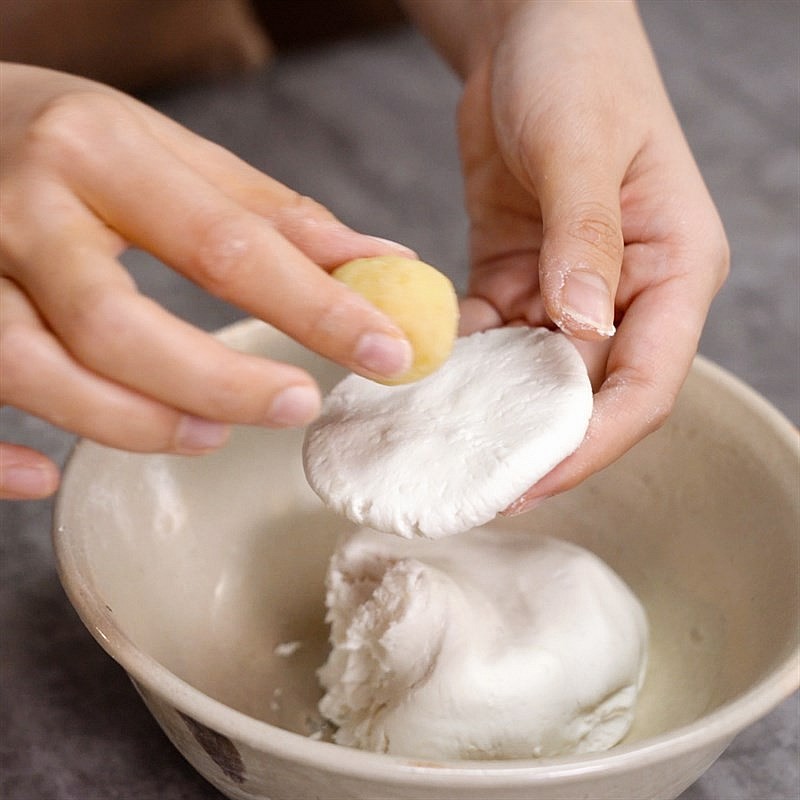 Photo Dien May Xanh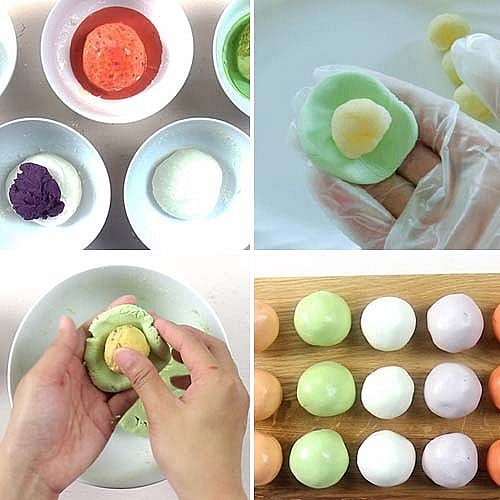 Photo Nau An Khong Kho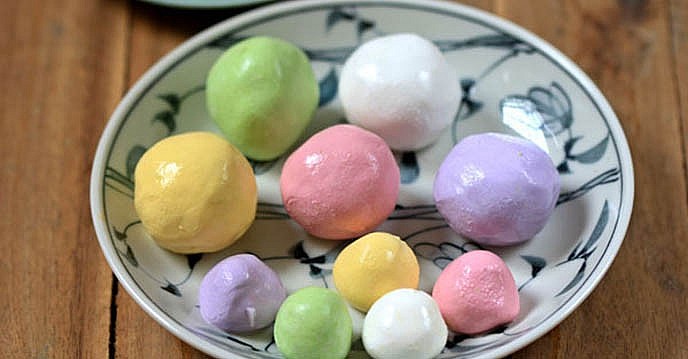 Photo Dien May Xanh
Step 11: Boil water and put the pudding balls into the pot. Boil until the pudding floats on the surface of the water.
Take it out and put in ice water so that the balls do not stick.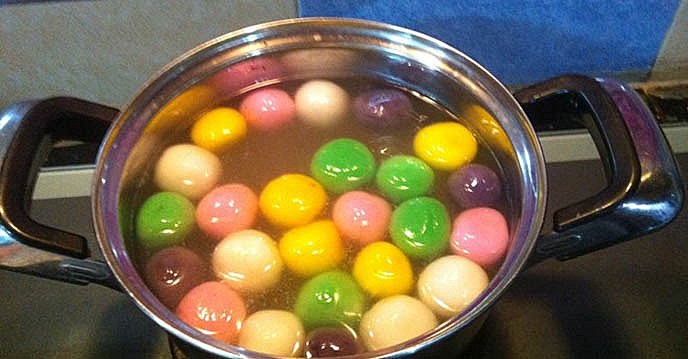 Photo Dien May Xanh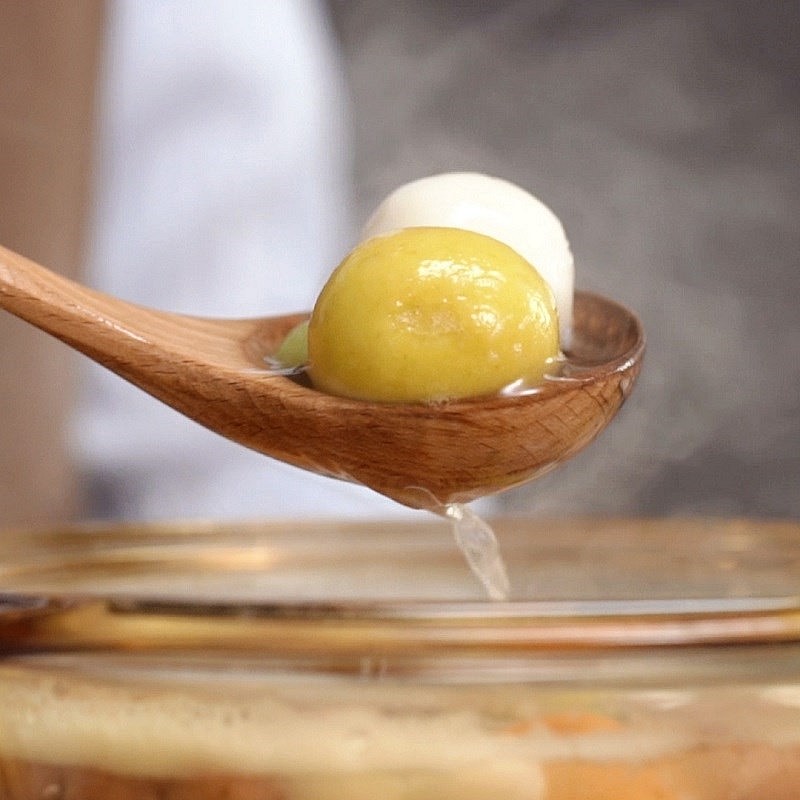 Photo Dien May Xanh
Step 12: Boil a pot of sugar water with sliced ​​ginger. When boiling, put the floating cakes in, let the fire low for about 5-7 minutes so that the sugar absorbs into the pudding.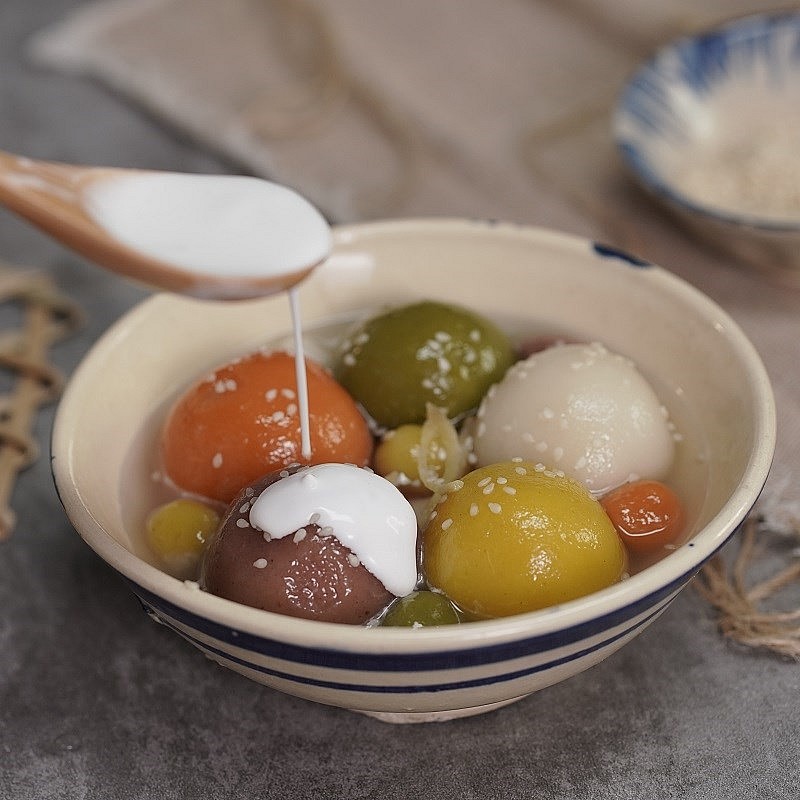 Photo Dien May Xanh
A perfect bowl of floating rice-ball pudding must have eye-catching colors and attractive ginger aroma. You can add coconut milk and sprinkle some roasted sesame seeds and enjoy the dish.