How To Watch Premier League 2021/22 in Myanmar: Live Online, TV Channel, Stream
If you are a football fan and live in Myanmar, but you have no idea how to watch, live online or stream Premier League 2021/22 matches on TV, here is a guide to help you.
The 2021-22 Premier League is almost upon us! And here's how to watch every Premier League 2021/22 game live.
Last season, Manchester City was crowned the 2020/21 Premier League winner after local rivals Manchester United were beaten 2-1 by Leicester City in May. They'll begin defending their title on Sunday, August 15, when they face Spurs at home in the Etihad Stadium, and fans will be hoping that star manager Pep Guardiola will lead Man City to a back-to-back victory this season.
It's also Brentford's first season in the Premier League since the top flight league was established in 1992. They have not played at this level in English football since 1947, but lifted the Championship play-off trophy after defeating Swansea 2-0 on May 29 to secure their promotion! Meanwhile, Fulham, Sheffield United, and West Bromwich Albion won't be making appearances, as they were all relegated to the EFL Championship.
Premier League TV Schedule: Not every game will be shown live on
Unfortunately for football fans, not every game will be shown live on TV in 2021/22, unlike the previous season.
When the COVID-19 pandemic struck and fans were unable to attend matches, broadcasters were handed the rights to show every match live on TV – in some cases for free – for the remainder of the 2019/20 campaign.
In 2020/21, matches were staggered at different times to ensure every person could watch every game live on TV.
However, now that fans are allowed back into stadiums across the land, 3pm kick-offs are back, traditional times have returned and fewer games will be shown.
How to watch Premier League 2021/22 from Myanmar on Sky Net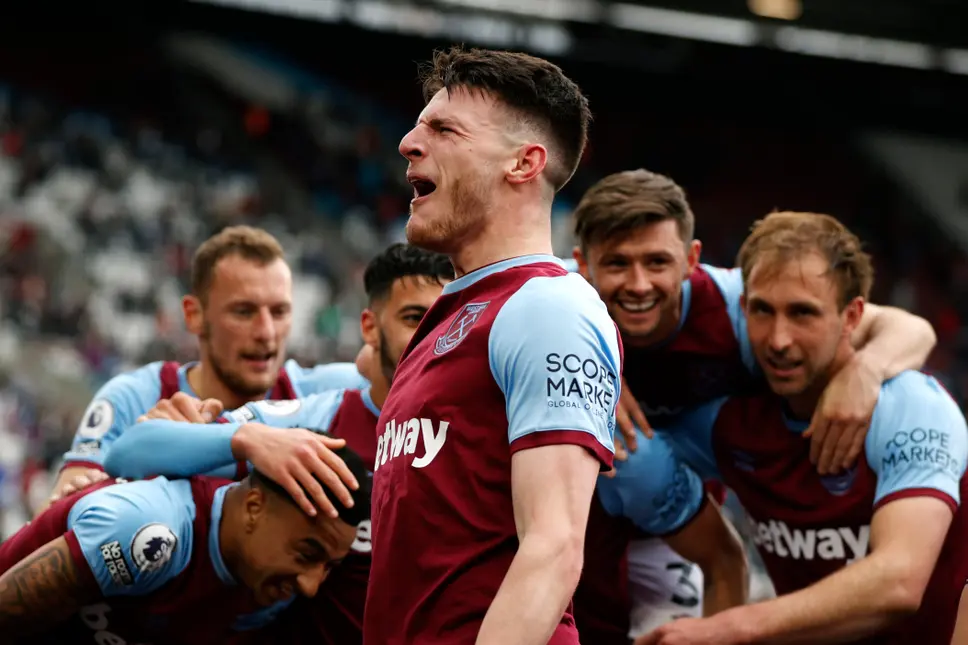 Photo: Getty Images
SKYNET Direct to Home (DTH) is a Satellite television pay TV operator provided nationwide in Myanmar by Shwe Than Lwin Media Co.,Ltd. It was launched in November 2010. Sky Net broadcasts a total 113 SD channels and 10 HD channels via Apstar 7 satellite. It also provides internet services in the Pacific Asia area. The company is owned by Sino-Burmese businessman, Kyaw Win who is also the chairman of Skynet. Skynet have media staff and employ more than 2000.
SKYNET DTH was first launched with 124 channels including Spanish La Liga, Italian Serie A, German Bundesliga, French Ligue 1, Hero I-League, IPL, CCL, American Major League Soccer, Australian A-League, NBA and other sports and entertainment. It later expanded to 80 channels and acquired media rights of competitions held by UEFA (Euro 2012, UEFA Champions League, Europa League). SKYNET DTH started broadcasting all matches of the Air KBZ Myanmar Lethwei World Championship, Premier League, IPL from the 2013/2014 season after it acquired rights from FA. SKYNET DTH also have media rights of all competitions held by FIFA, enabling SKYNET to broadcast live the FIFA World Cup 2018. SKYNET DTH also have media rights to all of WWE, which broadcasts RAW, Smack Down Live, NXT and all Pay Per Views produced by WWE.
Sports Ch No.
SKYNET SPORTS-1
228
SKYNET SPORTS-2
229
SKYNET SPORTS-3
230
SKYNET SPORTS-4
231
SKYNET SPORTS-5
232
SKYNET SPORTS-6
233
SKYNET SPORTS-7
234
Fox Sports
235
Fox Sports 2
236
Fox Sports 3
237
Sports Illstatured
238
Golf Channel
240
MUTV
241
Outdoor Channel
242
Edge sport
243
Motorvision TV
244
TEN Cricket
245
Eurosport
246
Live online Premier League in Myanmar using VPN service
Myanmar's internet has a resounding "not-free" status attached to it by advocacy body Freedom House. The recent military coup that overthrew democratically-elected leaders threatens even tighter controls on access to the web. The army has disrupted half of the country's internet traffic and blocked Facebook as of time of writing.
In addition to censorship, online speech criticizing the military or government can be harshly penalized under Myanmar's Telecommunications Law. Five people were incarcerated under this very act between June 2015 and May 2016.
To remain safe and secure on the web in Myanmar, we recommend you use a Virtual Private Network (VPN). It's a handy piece of software that maintains your anonymity online by encrypting all the traffic flowing to and from your device and routing it via an intermediary server outside your country. Nosy hackers and surveillance agencies are kept at bay, and you can privately access blocked sites like Facebook and news media.
NordVPN: Best all-round VPN for Myanmar. Huge range of servers to choose from, blazing fast speeds, and strong security credentials. 30-day money-back guarantee.
Surfshark: Best budget VPN for Myanmar. This service has no connection limit and puts your privacy first. Good speeds, a large network, and fantastic unblocking ability.
ExpressVPN: Solid speeds, great security, and works with nearly all streaming services.
CyberGhost: Another good value VPN with decent speeds and solid security.
IPVanish: A favorite with Kodi and torrent users thanks to high speeds and good security.
VyprVPN: Owns its network of servers and has been audited as a 'no logs' VPN. Speeds are decent and security is airtight.
A VPN is also an excellent choice for foreign expatriates living in Myanmar wishing to access local content from back home like BBC iPlayer, Netflix, Hulu, Sky Sports, or BeIN sports.
What teams are in the Premier League in 2021?
One of the coolest things about the Premier League — especially when compared to professional sports in the United States — is that the teams change a bit every season. The bottom three teams in the Premier League at the end of the season (based on points) are "relegated" down a little to the English Football League Championship. (Also known as the Sky Bet Championship.) And the top two teams from the EFL are promoted to the Premier League. (A third team joins them after a little mini-tournament between the Nos. 3-6 teams in the EFL.)
It's great because it puts some real stakes on the season. It's not just about money — it's also about the indignity of being sent down a level. And it gives teams in the lower leagues impetus to play harder (and spend more money) to reach the top level. After the 2020-21 season, Fulham, West Brom and Sheffield United were relegated to the EFL, while Brentford, Norwich City and Watford were promoted
It's roughly the equivalent of a Triple-A Minor League Baseball Team — say, the Durham Bulls — being promoted to Major League Baseball, and the Miami Marlins being sent down to Triple-A for the next season.
Here are the 20 teams that are competing in the Premier League in the 2021-22 season:
Arsenal
Aston Villa
Brentford (promoted)
Brighton and Hove Albion
Burnley
Chelsea
Crystal Palace
Everton
Leeds United
Leicester City
Liverpool
Manchester City
Manchester United
Newcastle United
Norwich City (promoted)
Southampton
Tottenham Hotspur
Watford (promoted)
West Ham United
Wolverhampton Wanderers