How to watch virtual symphony concert "Girls Deserve to Shine"
Let the power of music bring us together. Each one of us has a unique role and a shared responsibility to address issues that affect us all towards inclusive, equitable and sustainable development in Vietnam.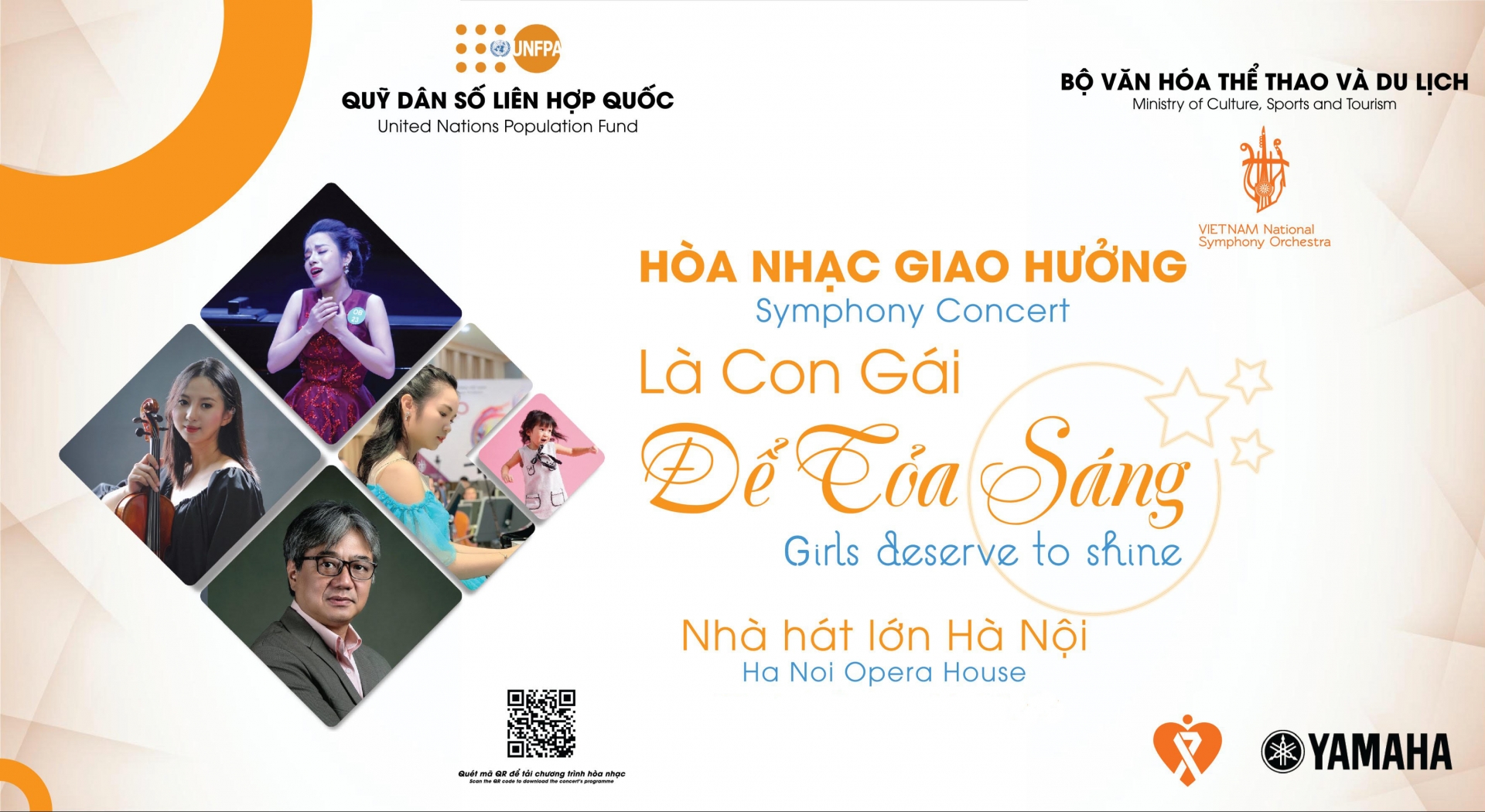 The symphony concert to promote gender equality in Vietnam.
The current wave of the Covid-19 outbreak has affected a lot of people's life in Vietnam. In order to cheer up Vietnam in this combat against the pandemic, and to show our solidarity, the United Nations Population Fund (UNFPA) Vietnam will replay the symphony concert "Girls Deserve to Shine".
This concert featured promising and outstanding young female soloists of Vietnam to connect people, women and men, boys and girls from different socio-cultural backgrounds in different parts of Vietnam and in different parts of the world.
The concert will be aired on the UNFPA Vietnam fanpage at https://www.facebook.com/unfpa.vietnam at 8 p.m. on August 6 and at 3 p.m. on August 7.
The first concert was organized at the Hanoi Opera House in November last year by UNFPA in collaboration with the Ministry of Culture, Sports and Tourism and the Vietnam National Symphony Orchestra.
The concert aimed to raise public awareness and increase the value of the girl child within the context of addressing domestic violence and gender-biased sex selection in Vietnam.
The line-up of the concert includes:
Piano Concerto no.23 in A Major, K.488, by W.A.Mozart - Solo Pianist and Orchestra
"Air" from Orchestral Suite no.3 by J.S.Bach - Orchestra
"Meditation from Thais" by J.Massenet - Violin Solo
"Habanera" by G. Bizet - Opera Solo with Orchestra