Inspired song competition to end child labour
The competition aims at using music to raise awareness on child labour, which affects 152 million children worldwide. With your music, you can strike a powerful chord against child labour and for social justice.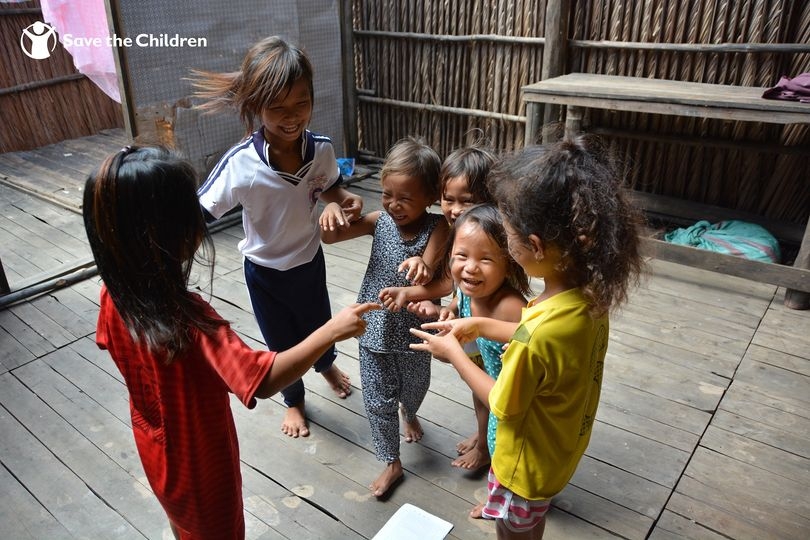 Participating in the competition is an opportunity to raise awareness about child labour and the importance of music and creativity in the lives of children. Source: Save the Children
In advocacy of Global year about eliminating child labor of United Nations, Vietnam's Ministry of Labour, Invalids and Social Affairs (MOLISA), International Labour Organisation (ILO) and Vietnam Association of Musician coordinated with United Nations Children's Fund (UNICEF), Good Neighbours International (GNI) Vietnam and Save the Children International to organise a competition "Compose songs about prevention of child labour in 2021".
Worldwide 218 million children between 5 and 17 years are in employment. 152 million of them are in child labour; almost half of them, 73 million, work in hazardous child labour. That means, one out of ten children in the world are in child labour; one out of 20 in hazardous child labour, with huge variations between countries, regions, sectors and occupations.
While child labour has decreased by almost 40 per cent over the last two decades, the COVID-19 pandemic threatens to reverse that progress.
In Vietnam, in April 2020 - the month of implementing the social distance due to the pandemic, the ILO estimated that between 4.6 and 10.3 million workers could be affected by the pandemic, which would increase the risk of child labour. It was estimated that over one million children aged 5-17 were engaged in child labour in Vietnam, more than half of whom were engaged in hazardous work. When the pandemic affected family income, these children were even at risk of working longer hours or in worse conditions.
This year is the International Year for the Elimination of Child Labour which calls on all of us to carry out activities aimed at raising awareness of the importance of the eradication of child labour, and to share best practices.
Participating in the competition is an opportunity to raise awareness about child labour and the importance of music and creativity in the lives of children.
Vietnamese and foreign musicians and group musicians, both professional or amateur, of any age, are invited to submit up to three songs to inspire governments and stakeholders to take action to eliminate child labour, which affects nearly 1 in 10 children worldwide.
Write and record an original song or chorus composed within the past two years that inspires action on the theme of child labour. The song must has Vietnamese lyrics that raise awareness around child labour; calling on the whole society to act together for a better life for children, ensuring the children's right to be protected and comprehensively developed; demonstrating beliefs and future orientations of children and the nation in the new stage of national development and international integration.
Winners will be selected by a panel of technical and music experts, based on musical quality, the relevance of the message, and song originality.
There are 2 first prizes, 4 second prizes, 4 third prizes and 4 consolation prizes for both categories of contest. Winners will be awarded certificates and cash prizes with total value up to VND 168 million (USD 7.200).
The competition deadline is 27 August 2021. The award ceremony is scheduled to be held in September 2021./.