iPhone loses position in top five in Vietnam
Apple fell out of the list of Vietnam's five largest smartphone brands in the first quarter, according to Singaporean technology market analysis firm Canalys.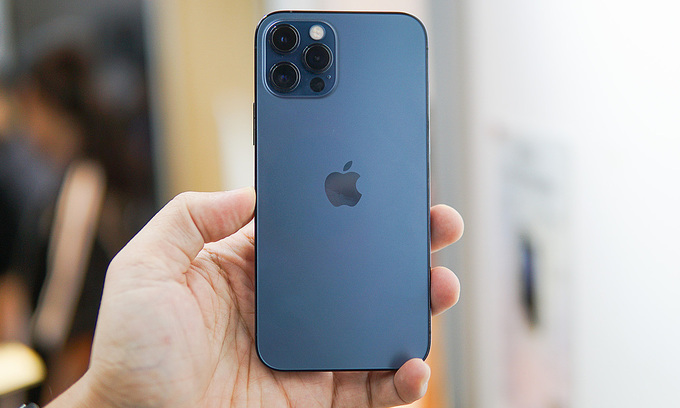 Apple's iPhone 12 product is on sale at a store in Hanoi, November 2020. Photo: VnExpress
Its sell-in market share was under 9 percent and was topped by Korea's Samsung, China's Oppo, Xiaomi and Vivo and Vietnam's VinSmart. Sell-in refers to the numbers of units a manufacturer sells to retailers.
It had been in fourth place in the previous quarter with a 11 percent share, VnExpress said.
Demand for iPhones fall at the start of the year since consumers buy Apple products during the year-end shopping season. Meanwhile, Android smartphones have been releasing new products in various segments, and smartphone retailers bought more of them than iPhones.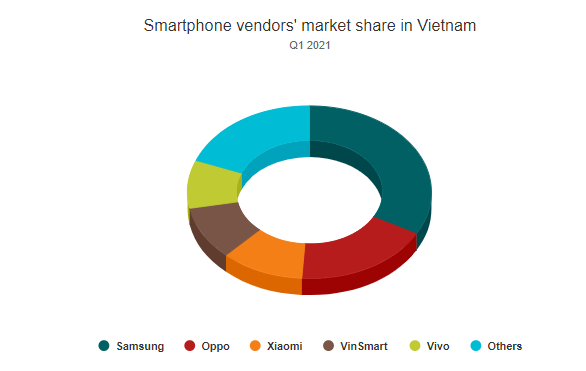 Photo: VnExpress
Low- to mid-priced smartphones from Samsung, Oppo and Xiaomi were among the best-selling products during the quarter.
The global market share of Apple fell 4 percentage points from the previous quarter to 17 percent.
Smartphone retailers in Vietnam have been offering discounts on the iPhone 12 since the start of April to spur the demand.
Around 75 million people, or almost 80 percent of the population, use smartphones, according to We Are Social, a social media marketing and advertising agency.
More than 54 million mobile phones were produced in Vietnam in the first three months of 2021. The phone and phone component industry also earned revenue of over US$14 billion in the same period, Vietnamnet reported.
According to the General Department of Customs, during the reviewed period, there were 11 items with export turnover of over $1 billion, accounting for 76.6 percent of the country's total export turnover.
Phones and phone components earned the highest export value with $14.1 billion, accounting for 18.2 percent of total export turnover and up 9.3 percent over the same period last year.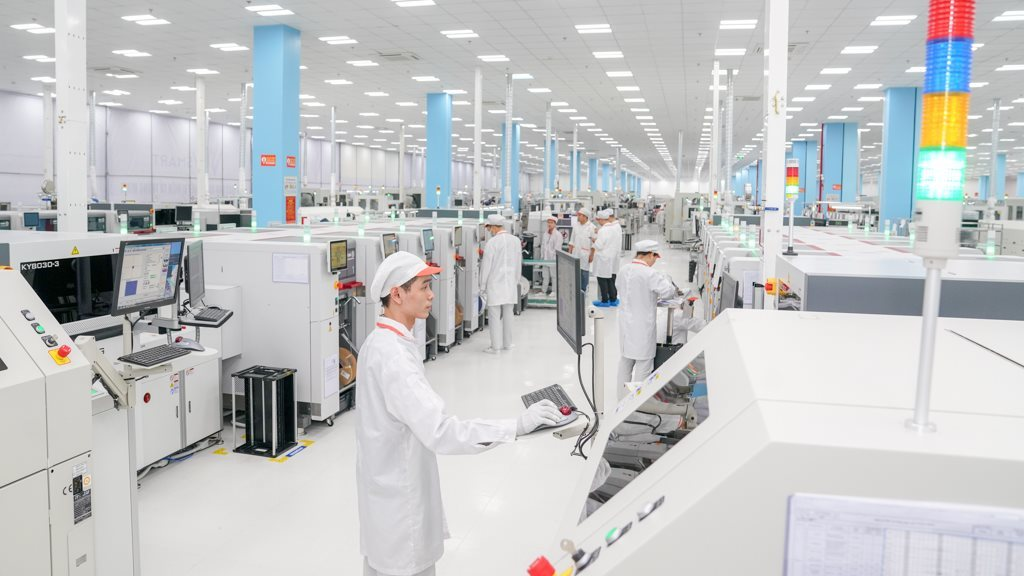 More than 54 million mobile phones were produced in Vietnam in the first three months of 2021. Photo: Vietnamnet
In 2020, exports of phones and phone parts were worth $51.18 billion, a whopping 18 percent of Vietnam's total exports.
The phones were exported to over 50 countries and territories, with China being the largest market, accounting for almost a quarter.
The second largest market was the EU with 19 percent, followed by the U.S., South Korea and the UAE.
But for the first time in 10 years phone and component exports fell, by 0.4 percent.
Samsung was the biggest contributor to the exports. Its smartphone manufacturing factories in the northern provinces of Bac Ninh and Thai Nguyen are its two largest in the world and are also its largest home electronics factory in Southeast Asia.
About 60 percent of all Samsung smartphones are produced in Vietnam./.
Telephone exports rises over 32%

Telephone export turnover reached USD20.18 billion in the first eight months this year, a year-on-year rise of 32.6%, according to statistics by the General Department ...