Kim Jong Un sounds alarm on "grave consequences" of Covid crisis
Kim Jong Un's warning that North Korea faced a "great crisis" over a quarantine breach is raising more questions about what's going wrong inside his secretive regime.
Staff of the Pyongyang Primary School No. 4 clean classroom desks in Pyongyang, North Korea, Wednesday, June 30, 2021. Photo: AP
As reported by Bloomberg, North Korea has recently been bracing its people for a tough road ahead. Earlier this month Kim told his ruling party the food situation was "growing tense," and his own dramatic weight loss had citizens worried he looked "emaciated."
Any Covid-19 outbreak in North Korea, if widespread, could potentially be devastating given the country has an antiquated health care system and likely no vaccines.
"The worst-case scenario for Kim is that the pandemic continues to weigh on his country's economy, which could ultimately undermine his legitimacy to rule," said Cha Du-hyeogn, who served as a security adviser for former South Korean President Lee Myung-bak and is now a visiting research fellow at the Asan Institute for Policy Studies in Seoul.
North Korea's economy struggles to recover from pandemic. Chart: Bloomberg
Draconian preventive measures and punishments for violators
Kim Jong Un fired several senior officials who failed to enforce North Korea's stringent Covid-19 prevention, a dereliction of duty which the young dictator said will have "grave consequences" for the impoverished and isolated nation, state media reported Wednesday.
It is unclear who or exactly how many officials were responsible for the unspecified incident, but it appears some members of the upper echelons of the ruling Workers' Party of Korea were replaced, according to the state-run Korean Central News Agency (KCNA).
To date, North Korea has been able to prevent a major outbreak of Covid-19 cases thanks to a series of draconian public health measures. Kim reportedly had two people executed last year for Covid-19 related crimes, including a customs official who did not follow the rules while importing goods from China.
North Korea's borders have been sealed since January 2020 to keep the virus at bay, despite the knock-on effects on trade with Beijing, an economic lifeline the impoverished country needs to keep its people from going hungry.
Pyongyang has reported a food crisis tied in part to both inclement weather and trade issues. The agriculture sector is still recovering from storm damage last year, and exports from China tanked by 90% in May from the previous month, according to official statistics from Beijing, though it's unclear why, CNN said.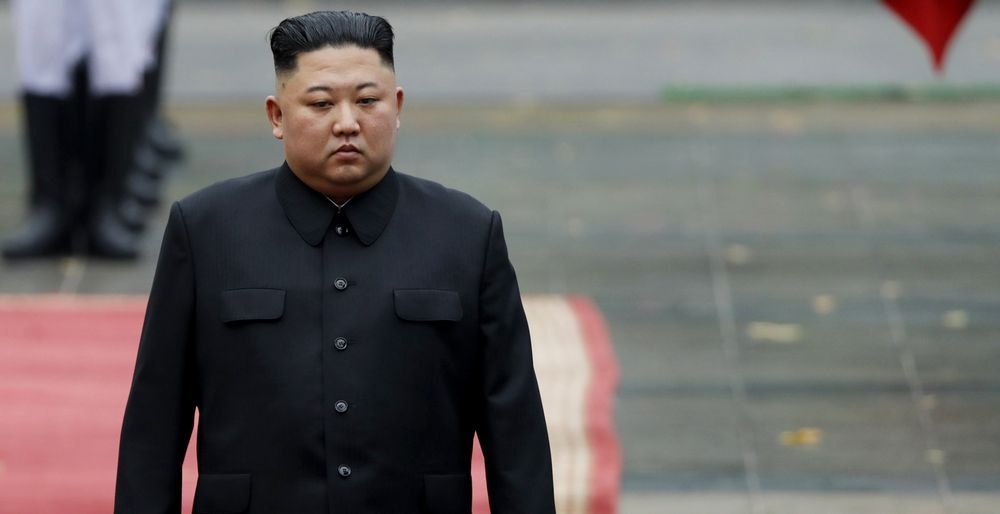 Kim Jong Un. Photo: Bloomberg
Prices of some staple goods are reportedly skyrocketing in Pyongyang. Experts say rice and fuel prices remain relatively stable but imported staples such as sugar, soy bean oil and flour prices have gone up. Residents said non-staple items such as a small packet of black tea can sell for around $70, while a packet of coffee can cost more than $100.
Overwhelmed healthcare system
Analysts say Kim and the North Korean regime have tacitly accepted the costs of such an extreme plan to keep Covid-19 at bay because the country's leaders recognize how the virus could overwhelm the health care system.
North Korean defectors and aide workers who have volunteered in the country say its hospitals and medical facilities often lack proper equipment and medicine. North Koreans who fled overseas during the 1990s famine shared stories of amputations done without anesthesia or doctors selling medicine to buy food to survive.
North Korea has not yet received any coronavirus vaccines, though it has a longstanding relationship with Gavi, the global vaccine alliance, and is eligible for its Covid-19 vaccine program, Covax. However, countries with more severe outbreaks are likely being prioritized.
Foreign aid hindered
Foreign aid organizations have had trouble getting into North Korea to deliver humanitarian assistance, with the World Food Program saying in late 2020 it would be "critical" for the country to ease restrictions "on the entry of international personnel." With harvests falling short and imports curtailed, North Korea this year is facing a shortage of about 860,000 metric tons, equivalent to about 2.3 months of food use for the entire country, according to the UN's Food and Agriculture Organization.
North Korea has taken strong action after incidents that could expose the country to the virus. About a year ago, Kim's regime locked down the border city of Kaesong out of fear a person who defected from South Korea may have carried the virus. It investigated the military unit responsible for patrols and pledged to "administer a severe punishment" to those responsible, official media said.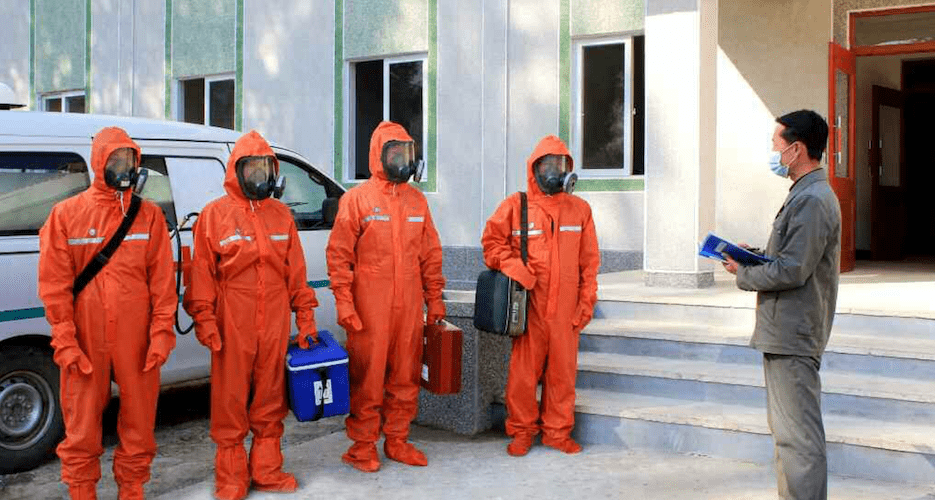 Photo: Rodong Sinmun
According to Bloomberg, about two months after that, North Korean personnel along its southern coastal border shot a man who worked for South Korea's fisheries ministry and burned his body at sea. He was apparently treated that way because the North Koreans believed he could've been infected with the coronavirus, Yonhap News Agency reported at the time, citing a South Korean military official.
Further complicating matters, in recent weeks North Korea's official media has started to include commentary that vaccines may not prove to be effective against new virus variants -- potentially an attempt to paper over the country's lack of doses. Fear of the virus also means it's unlikely North Korea will hold diplomatic talks with the Biden administration anytime soon, according to Duyeon Kim, an adjunct senior fellow in Seoul at the Center for a New American Security.
"It's apparent that they see the virus as the biggest threat to their survival," she said. "More so than what they claim is American hostility."