Lotus cuisine in Ninh Binh, a feast for visitors' soul
Widely-known for the scenic lotus pond with the Japanese species that in bloom all year round except winter, Ninh Binh is also drawing attraction with a wide selection of lotus dishes. Lotus tea, lotus sweet soup, lotus root soup and salad are among the most prominent ones.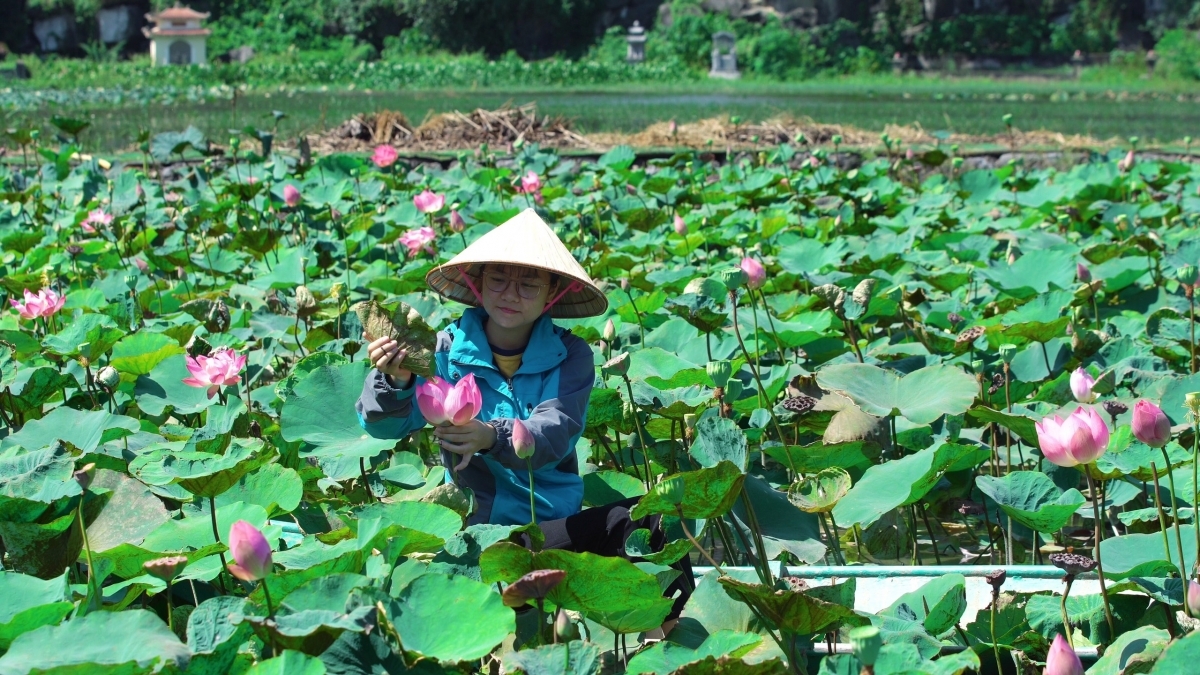 (Photo: VOV)
Lotus, the iconic flower of Vietnam, is normally at its most gorgeousness in summery months when the flowers are in full bloom. Hence, seeing a pond full of lotus flowers in late autumn would be quite a strange, yet interestingly spectacular scene for many visitors.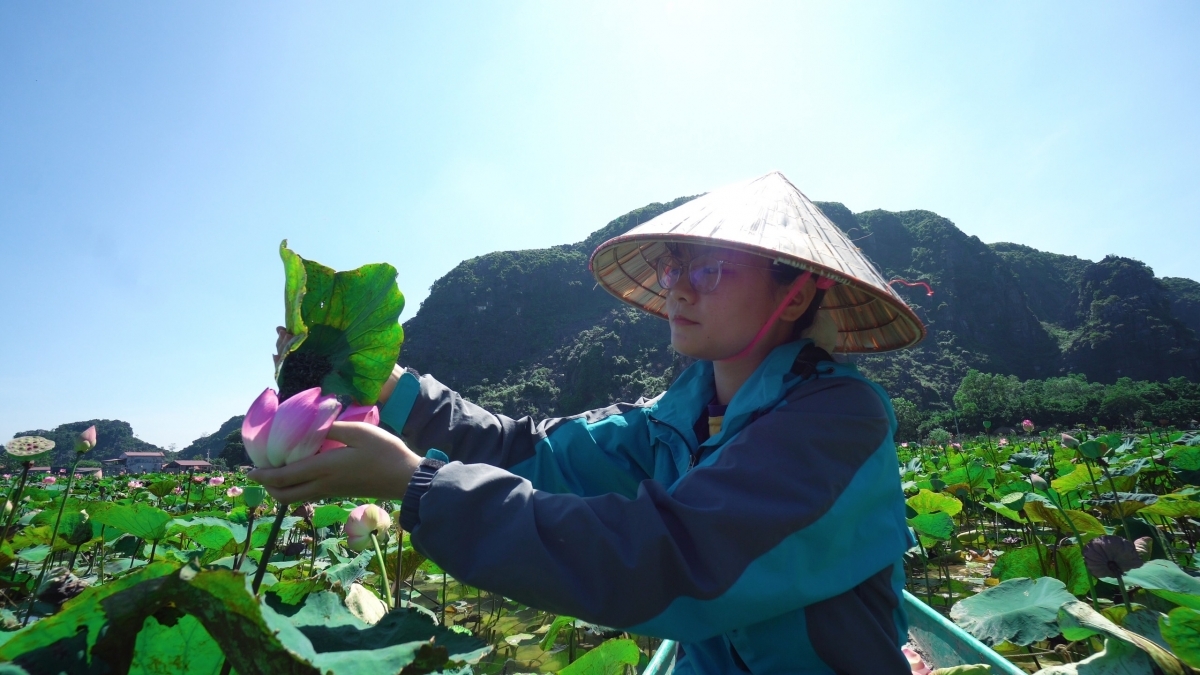 (Photo: VOV)
As the Japanese-lotus pond near the "heart bridge" in Ninh Binh bloom almost year-round, except for extremely cold winter days, the place has become a hot check-in place for holiday-makers, especially the youngsters.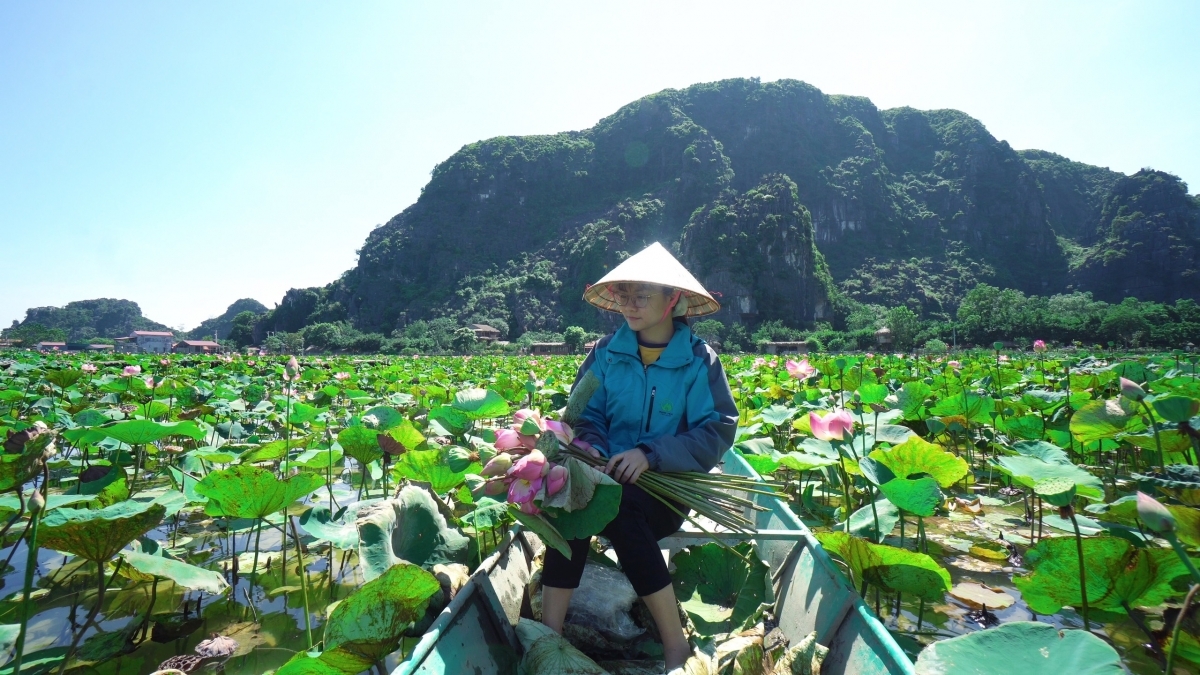 (Photo: VOV)
Along with late-blooming flowers, Hang Mua lotus pond also takes the travel enthusiasts community by storm by its lotus cuisine.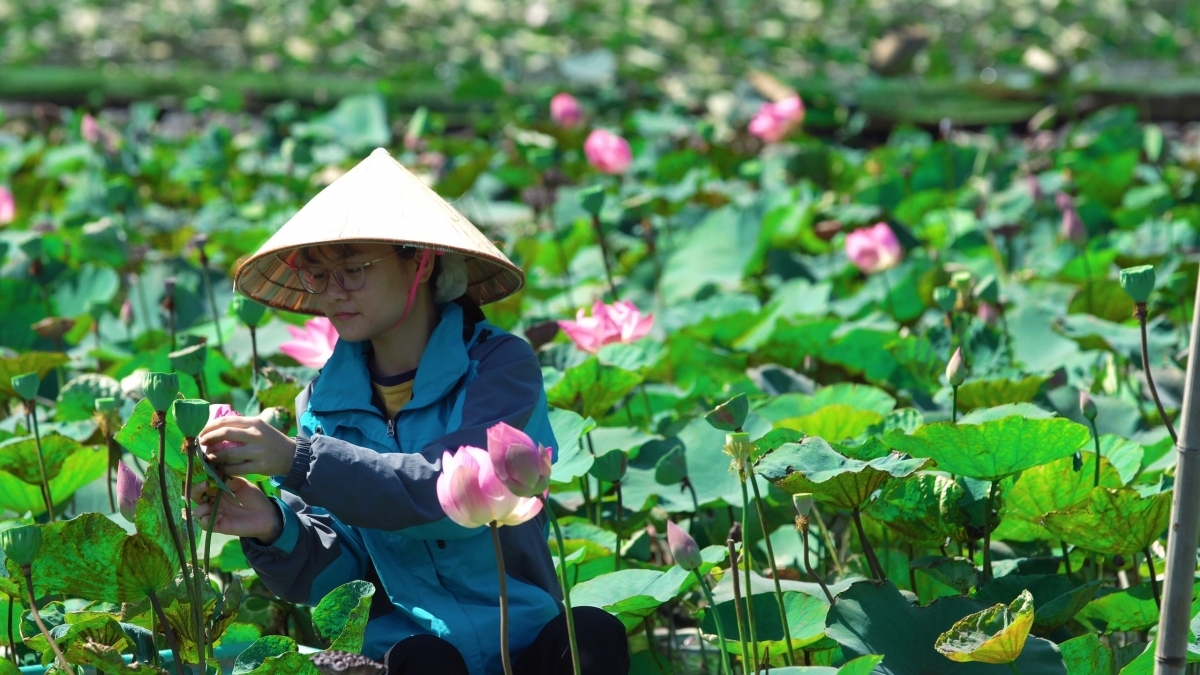 (Photo: VOV)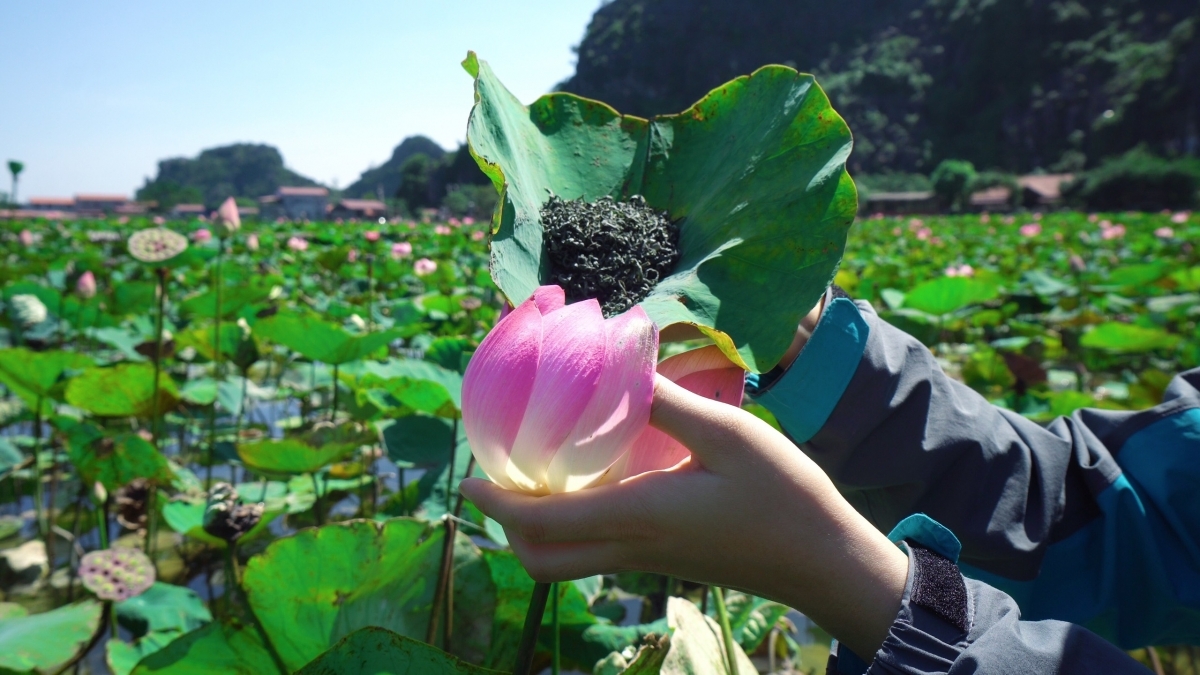 (Photo: VOV)
Along with being a hot check-in stop, Hang Mua lotus pond is also used as the place to make tea. Handsful of tea is put in the middle of the lotus leaf before being wrapped and left inside for one night.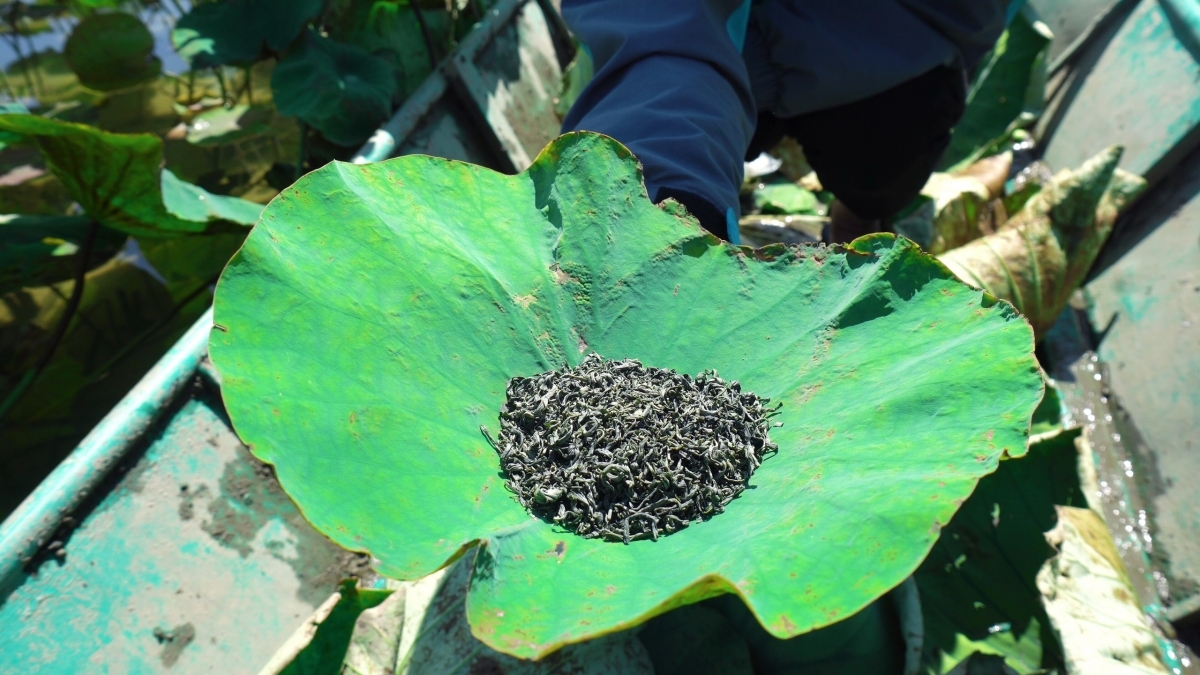 (Photo: VOV)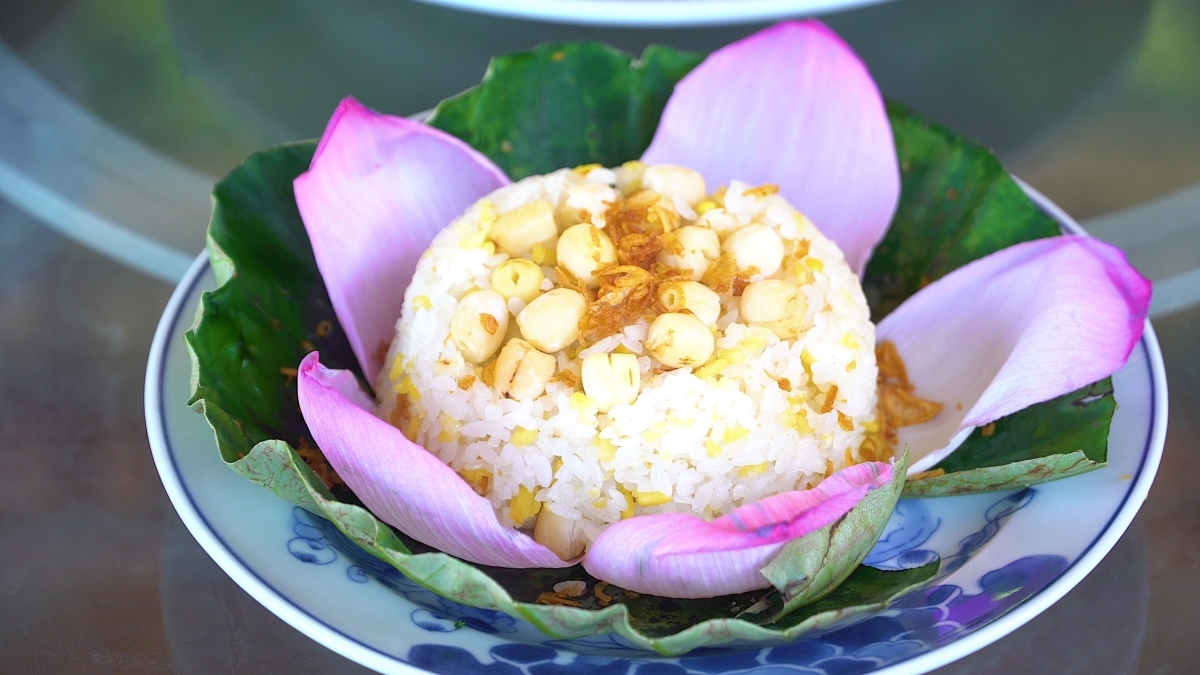 (Photo: VOV)
In addition to lotus tea, local people also make a wide selection of dishes from lotus, including this scrumptious lotus sticky rice dish. Not only cooked with lotus seeds, but the sticky rice is also put over the lotus petals and leaves to be fused with the delegate, natural fragrance of the lotus.
(Photo: VOV)
Lotus salad makes from lotus root, mixed with peanuts, shredded papayas, cucumbers and fresh herbs.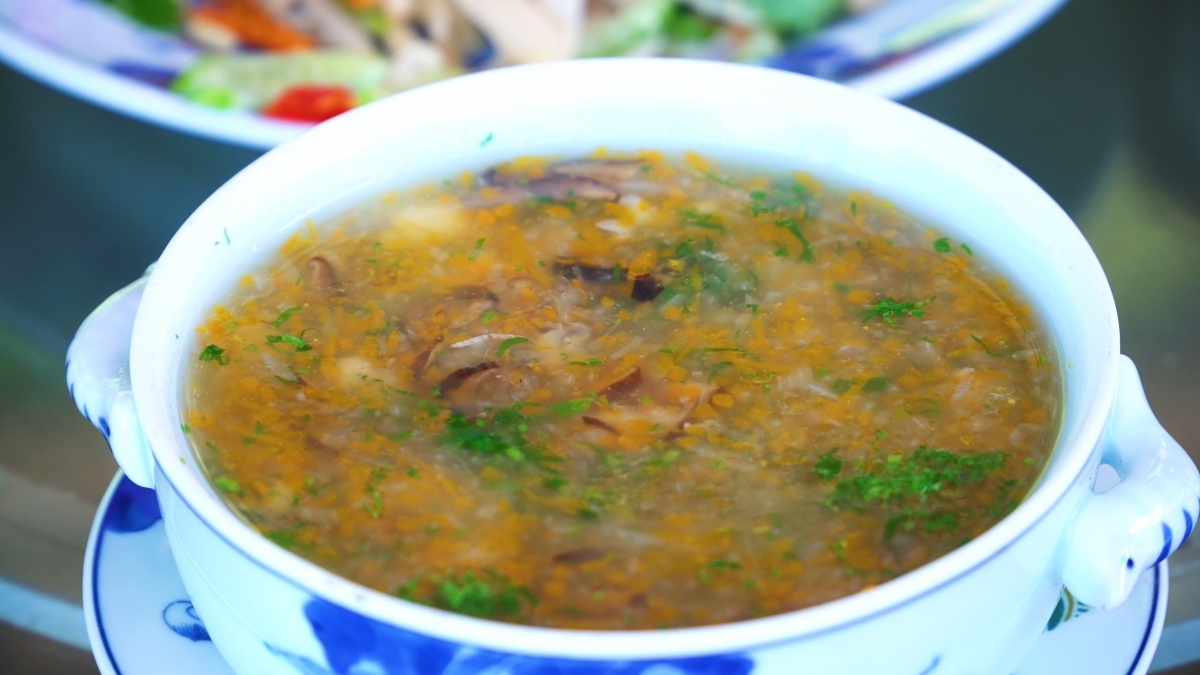 (Photo: VOV)
Lotus soup is a flavorful choice for foodies.
(Photo: VOV)