Mysterious Story of Turkey's Old Ghost Town With Abandoned Fairytale Castles
Somewhere in Turkey, there is an old ghost town named Burj Al Babas that was covered in hundreds of of unfinished castle-like villas, which becomes an interesting tourism attraction in the country.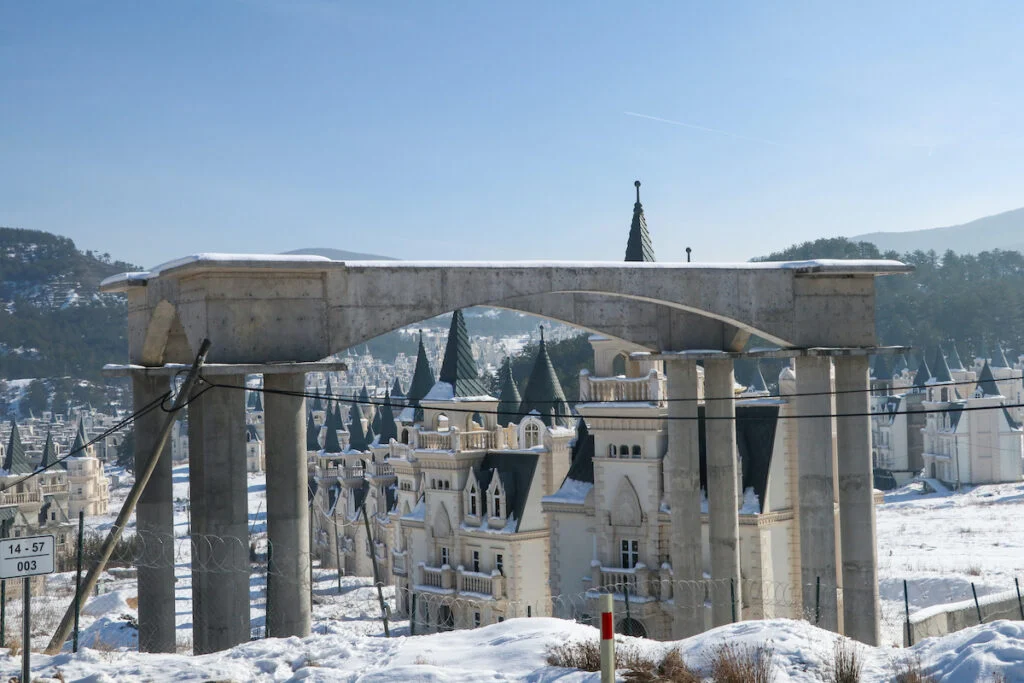 Photo: Shutterstock
The Burj Al Babas resort promised high-end European-inspired châteaux and lavish amenities for its well-to-do buyers, but what should have been a dream development soon turned into a nightmare. Let's explore Turkey's eerie abandoned town, where Disney-inspired fairytale mansions sit empty in a sea of construction debris. Click or scroll on to discover the strange story behind the deserted development.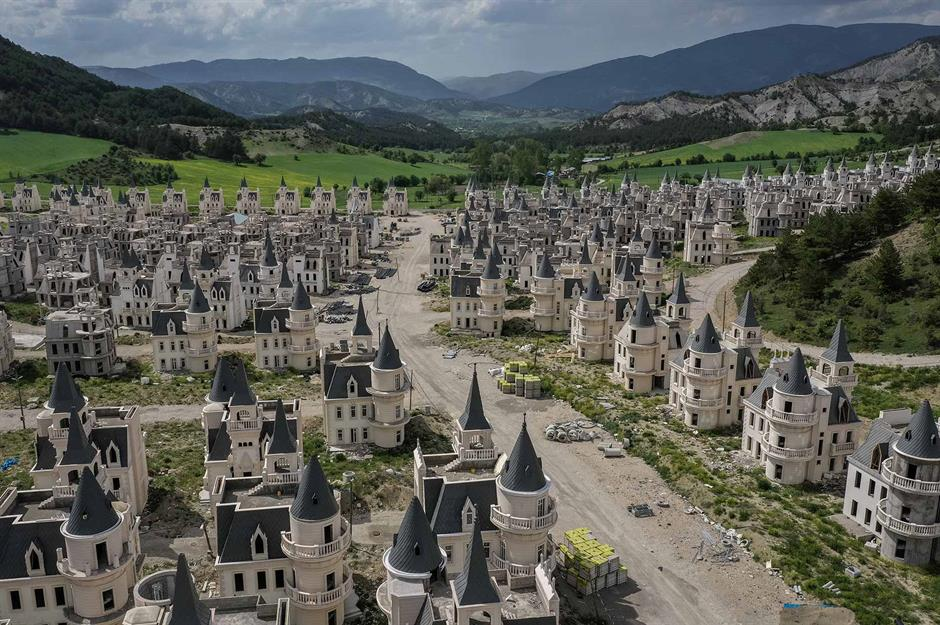 Photo: Getty Images
Buoyed on by a booming property market, Sarot Group, the developer of the project, envisaged a whimsical and romantic spa resort with 732 villas reportedly inspired among other things by the Château de Chenonceau in France's Loire Valley (pictured) and Istanbul's conical Galata Tower. The firm plumped for an idyllic 250-acre site just outside the historic town of Mudurnu in the hills of northwestern Turkey, and construction on the fanciful $200 million (£144m) development began in around 2011.
Sarot Group, which is headed by brothers Mezher and Mehmet Yerdelen together with business partner Bulent Yilmaz, wasted no time putting together a killer brochure to woo their target market: wealthy Gulf tourists. They opted for an Arabic name for the project – 'Burj' means 'tower' or 'turret' in the language, while 'Al Babas' refers to a renowned spa in the region.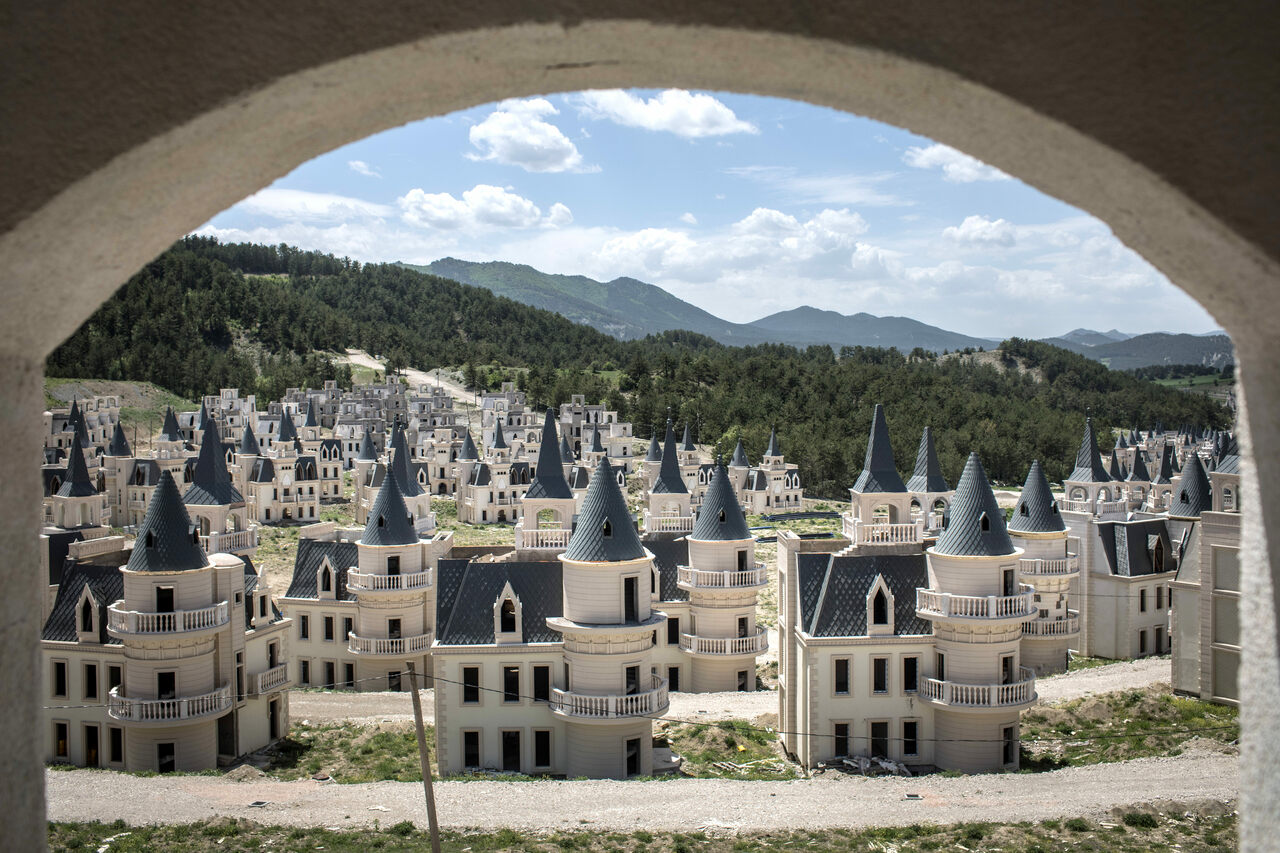 Photo: CHRIS MCGRATH/GETTY IMAGES
The History Of Turkey's Largest Ghost Town
Located halfway between Istanbul and Ankara in the Black Sea Region of Turkey, near the historic village of Mudurnu, Burj Al Babas isn't very old. In 2014, the Turkish property developer Sarot Property Group began an ambitious project: the construction of a total of 732 luxurious Disneyland-style castles, plus leisure centers, shops, and Turkish baths. The company spent some $200 million on the project, and it planned for each castle to sell for between $400,000 and $500,000. The developers hoped to attract wealthy Middle Eastern buyers who'd be interested in owning their own castles in a romantic setting. They also wanted to attract visitors, financial gain, and attention to this part of the country. Ultimately, 583 castles were completed, and a few were actually sold, although many buyers pulled out.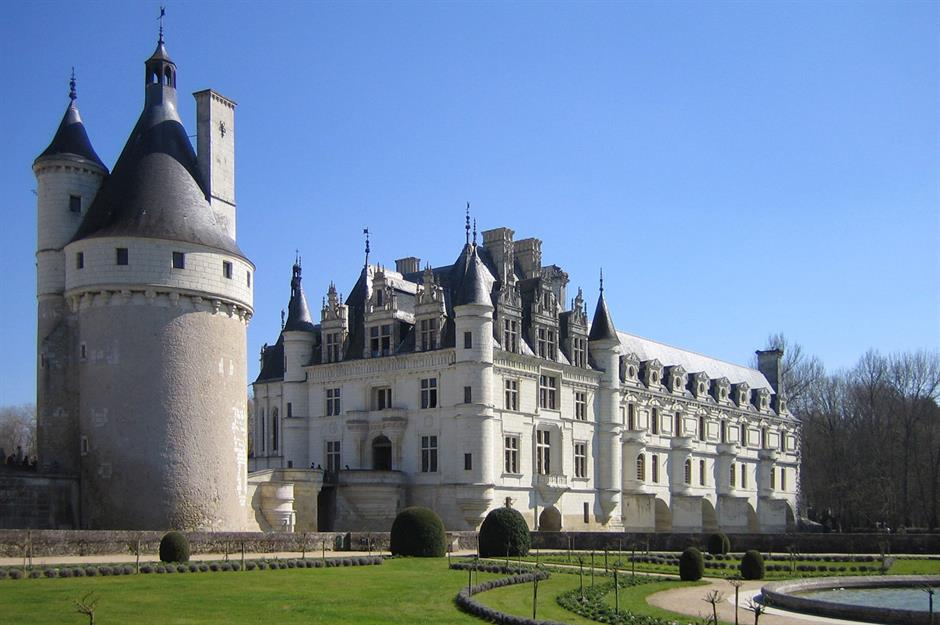 Photo: Shutterstock
But the Turkish lira plummeted in value when the economy went downhill. Unable to repay its heavy loans, Sarot went bankrupt in 2018, and the project was abandoned, resulting in the world's largest and most expensive ghost town. Visitors say that although many of the castles look complete from the outside, they are unfinished on the inside. You'd think that the workmen just dropped their tools and walked out. Work on the entertainment venues was never started.
The residents of Mudurnu were opposed to the project from the beginning. They felt that the Disneyland-style castles would clash with the history and culture of their village. Mudurnu is known for its black-and-white Ottoman houses, 600-year-old Yildirim Beyazid mosque, Ahi Museum, and idyllic Lake Suluklu. It is even a contender for UNESCO World Heritage site status.
The Turkish government, however, was and is a great backer of Burj Al Babas. New residency laws might induce foreigners to buy these substantial properties in Turkey. Although it has declared bankruptcy, Sarot is still hopeful that it will be able to revive the ghost town.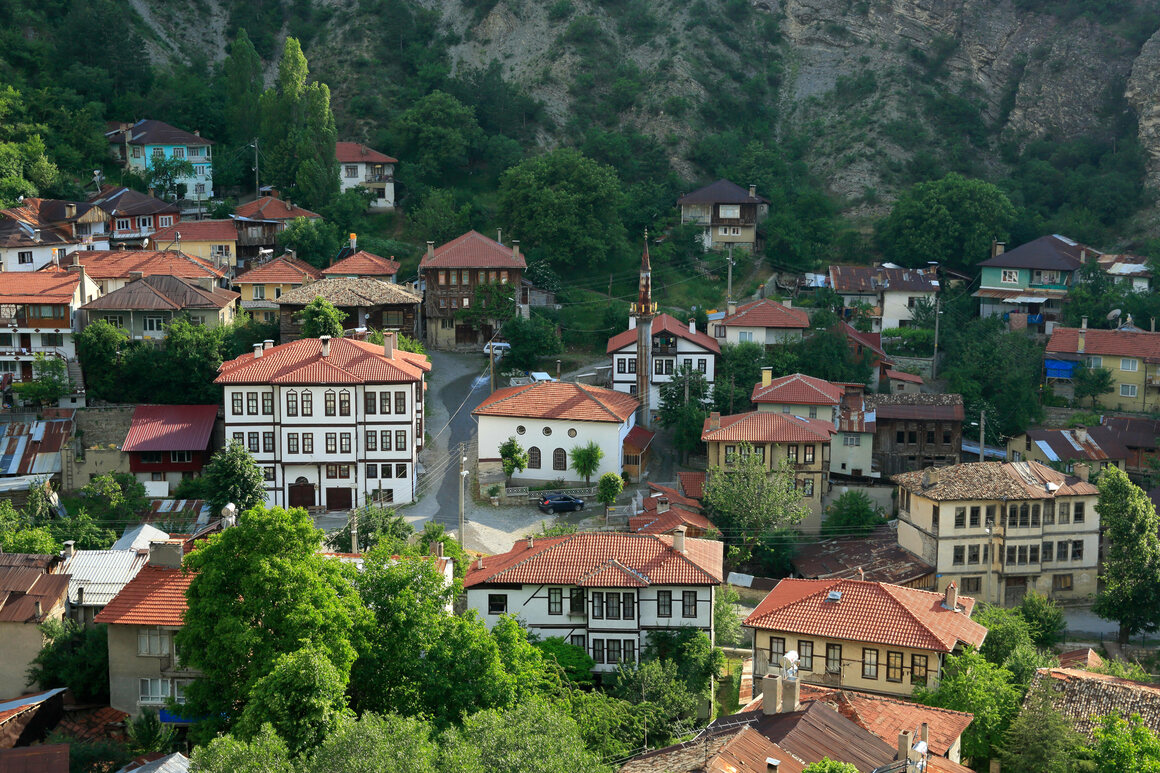 Mudurnu's historic Ottoman center (not pictured: turrets). SUAT ERACAR/ALAMY
If you are in the region, visit Mudurnu, but don't miss a stroll through the eerie village of Burj Al Babas. The sight of row upon row of castles, all totally abandoned, will fascinate you. In fact, the site is turning into a tourist attraction.
Given the enormous amount of money that has already been spent on the project, one can only hope that these beautiful castles don't fall into ruin over the years.
Other Ghostly Structures In Turkey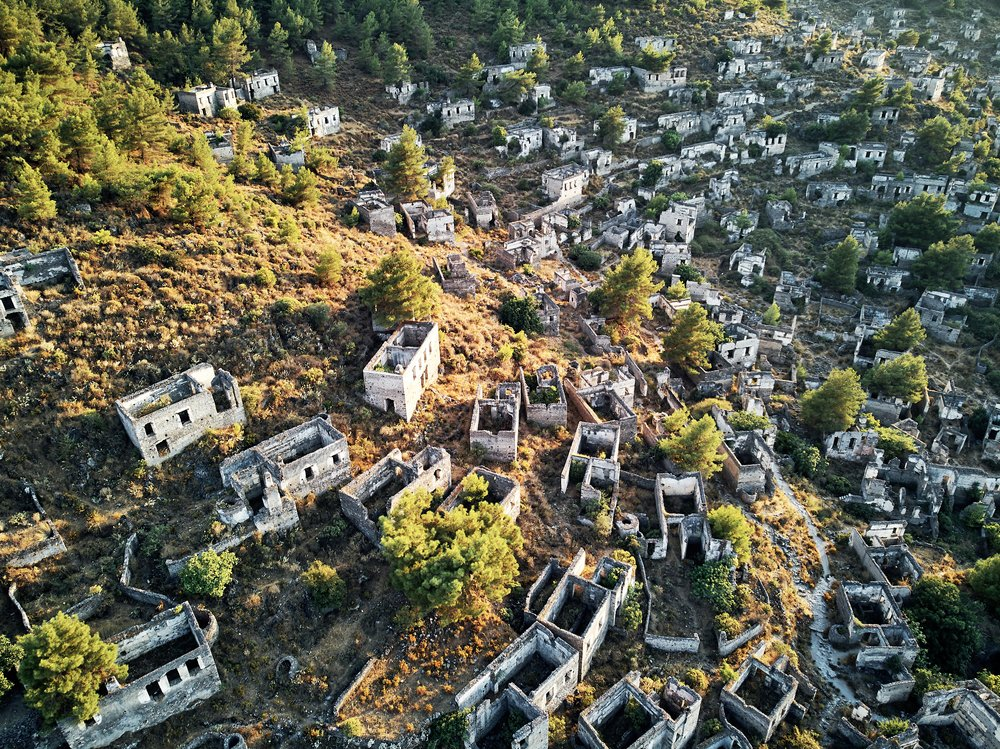 Photo: Shutterstock
Burj Al Babas is not the only ghost town in Turkey. There is also the abandoned village of Kayakoy, not far from the popular seaside resort of Fethiye in southwestern Turkey.
Dating to the 14th century, Kayakoy, then called Levissi, was once a thriving community where Christians and Muslims lived in harmony. With the end of the Greco–Turkish War in October of 1922, a forced population exchange took place. The Greek Christans who lived in Kayakoy were forced to resettle in Greece (mostly around Athens) and abandon their pretty houses and churches. The Turks who lived in Greece were required to return to Turkey, but they didn't want to settle in Kayakoy because they found it too remote. So they went elsewhere.
As a result, since 1923, the buildings of Kayakoy have been abandoned. Broken doors and windows, fallen-in roofs, and empty churches make for a sad and eerie sight. If you visit Fethiye, you shouldn't miss a peek at this captivating ghost town.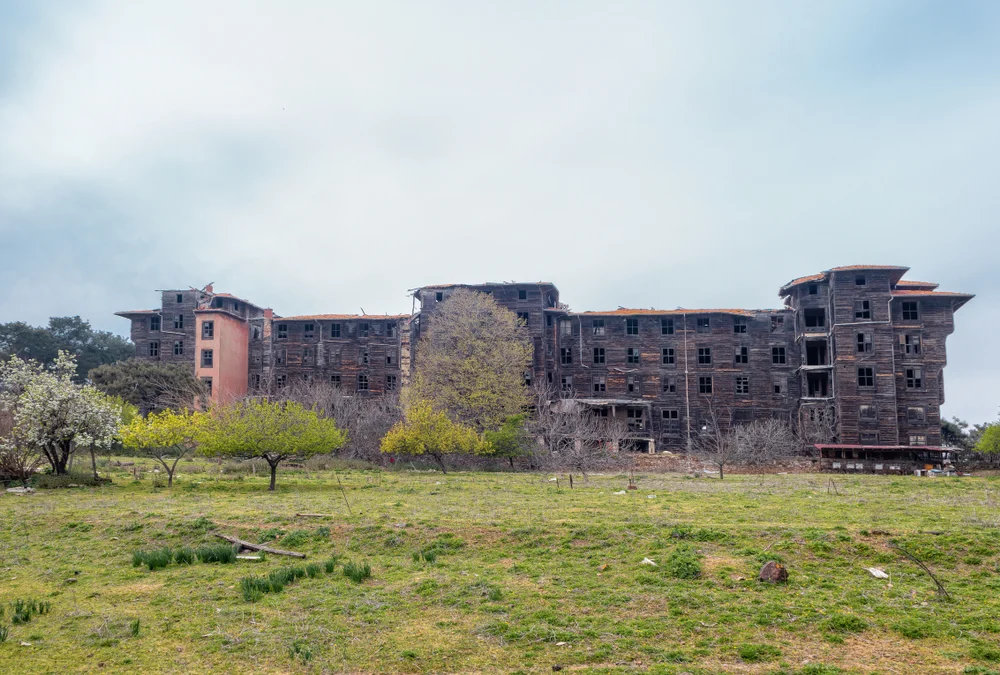 Photo: Shutterstock
Turkey is also home to the ruins of one of Europe's largest wooden buildings, the Prinkipo Greek Orthodox Orphanage, which has been abandoned since 1964. Located on a hilltop on Buyukada, one of the Princes' Islands, the huge wooden structure was built in 1823 as a luxury hotel and casino. But the Sultan Abdul Hamid II was a very religious man and forbade the opening of the casino. It was then acquired by a Greek philanthropist who converted the building into an orphanage. It operated as such until 1964, when it closed and was abandoned.
If you visit the Princes' Islands, make a detour to Buyukada and look at the doorless and windowless wooden palace. You'll find yourself wondering if it might be haunted!