Noodles With Salt Fish Sauce Recipe Recommended By Overseas Vietnamese
Noodles with salt fish sauce (bun mam) is a popular dish in the south of Vietnam. A Vietnamese expat in Switzerland shares with us the recipe to make a signature dish of bun mam.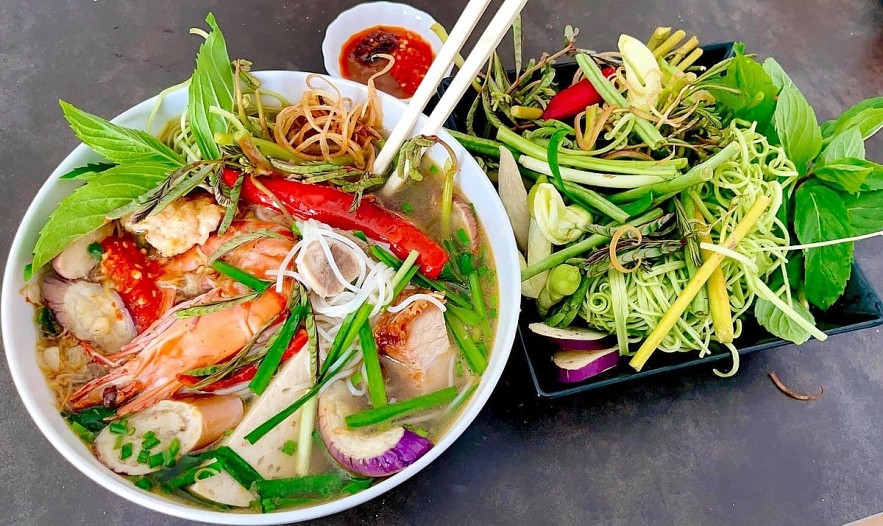 A bowl of salt fish sauce noodles eaten with herbs. Photo Zing News
Tra My Nguyen, hailing from the central province of Nghe An, has tasted many dishes of three Vietnamese regions. Noodles or hot pot with salt fish sauce have left impression on her.
The noodle broth is made from snakehead (ca loc), Siamese mud carp (ca linh) or snakeskin (ca sac). Tra My loves Chau Doc fish sauce the most because of its attractive and rich flavor when cooked with fresh coconut water.
Bun mam is eaten with water spinach, eggplant, banana vegetables, sesban flowers or other herbs.
Every time missing the homeland, the overseas Vietnamese often cooks Vietnamese dishes.
Tra My Nguyen loves cooking salt fish sauce noodles, a signature dish of Vietnam's southern region. Photo Zing News
Noodles with salt fish sauce are cooked by Tra My based on her own recipe. Because in Switzerland there are no snakehead fish, she replaces with dorade fish.
She also recommends using frozen basa fish for those who do not have enough ingredients.
Ingredients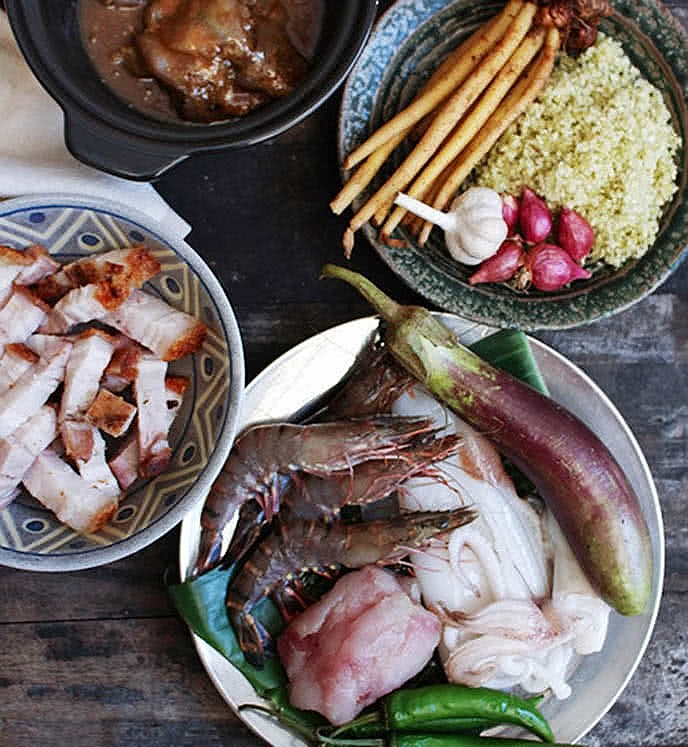 Photo Pasgo
250g sauce of Siamese mud carp
250g sauce of snakeskin (You can add snakehead fish sauce)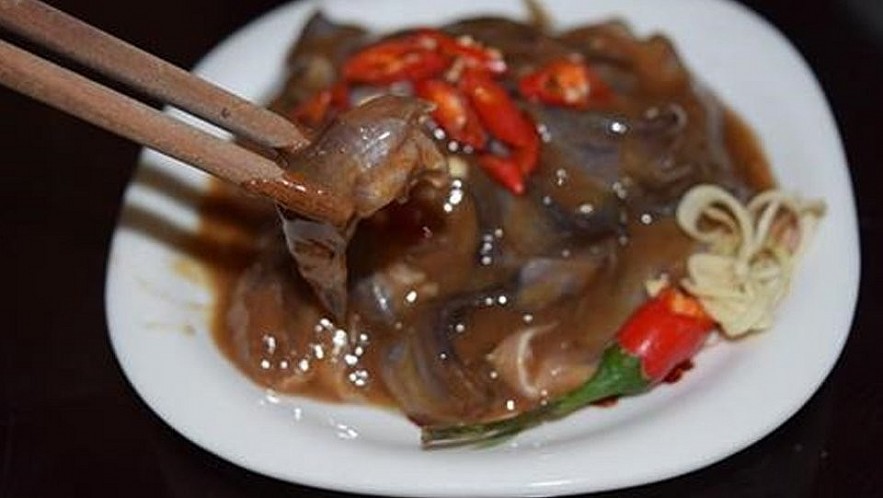 Salt fish sauce is an indispensable ingredient. Photo Zozo
300g fresh shrimp
300g roast pork
1 squid
1 dorade fish (or Chinese Pangasid-catfish or snakehead fish)
Pork marrow bones, pork ribs, or chicken bones
200g bacon
5 branches of lemongrass
2 eggplants
Sliced fish stuffed with chili
1 fresh coconut
Garlic, chopped dried onion, Lemon, chili, raw vegetables
Spices: sugar, seasoning, cooking oil, fish sauce
Fresh noodles
How to make
Step 1: Clean fresh dorade fish. Remove the fillet from of the bones.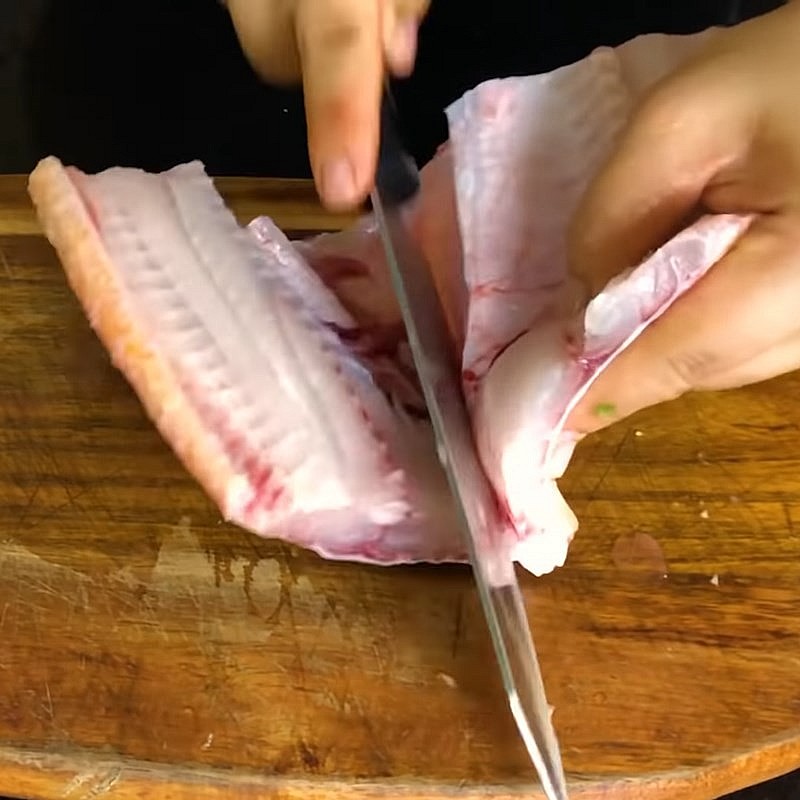 Photo Dien May Xanh
Boil pork bones, pork ribs in about five minutes, then drain water and wash again.
Stew the fish bones with pork bones and pork ribs with in a low heat. Remove bubble on the surface to purify the broth.
Step 2: Cook sauce of Siamese mud carp and snakeskin with coconut water in a small pot in about 5-7 minutes.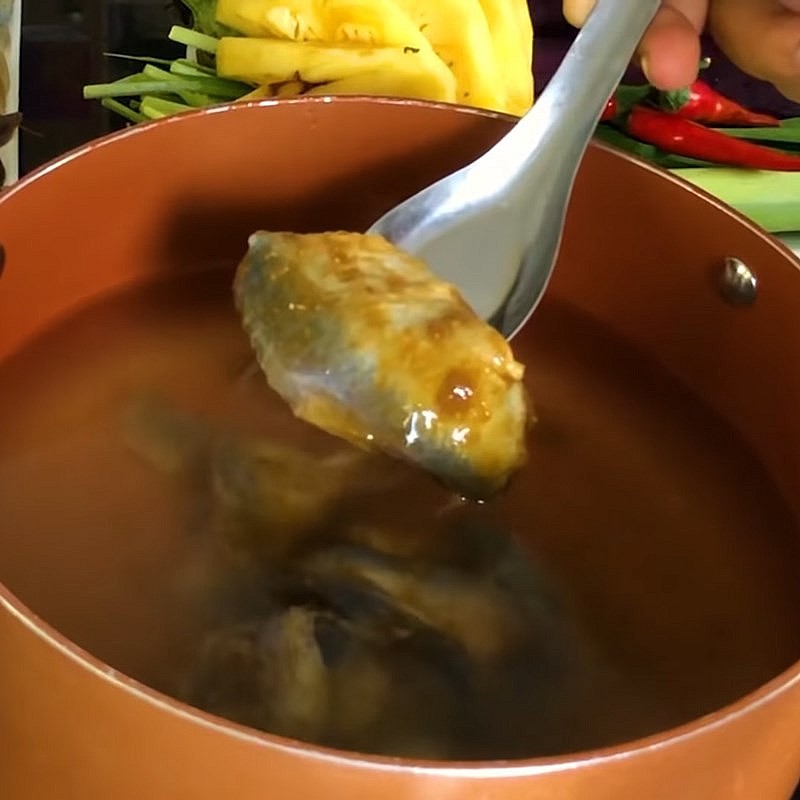 Photo Dien May Xanh
When the fish's bones and meat are peeled off, turn off the heat. Use a sieve to remove the bones.
Step 3: Pour the fish sauce into the broth, add seasoning.
Add minced lemongrass into the pot and keep the heat low.
Step 4: While heating the broth with a low fire, wash and cut eggplants into small pieces.
Stir fry eggplants with bacon, minced lemongrass, garlic, chili and shallot.
Step 5: Put the stir-fired eggplant mixture into the boiling broth. Add seasoning.
Step 6: Boil fish, squid, shrimp in the broth in only a few minutes to keep the sweetness and freshness of the seafood.
Step 7: Put the noodles in a bowl and add shrimp, meat on the top, then pour in the broth.
Photo Dien May Xanh
Enjoy the hot bowls with herbs, tamarind fish sauce or chili salted fish sauce.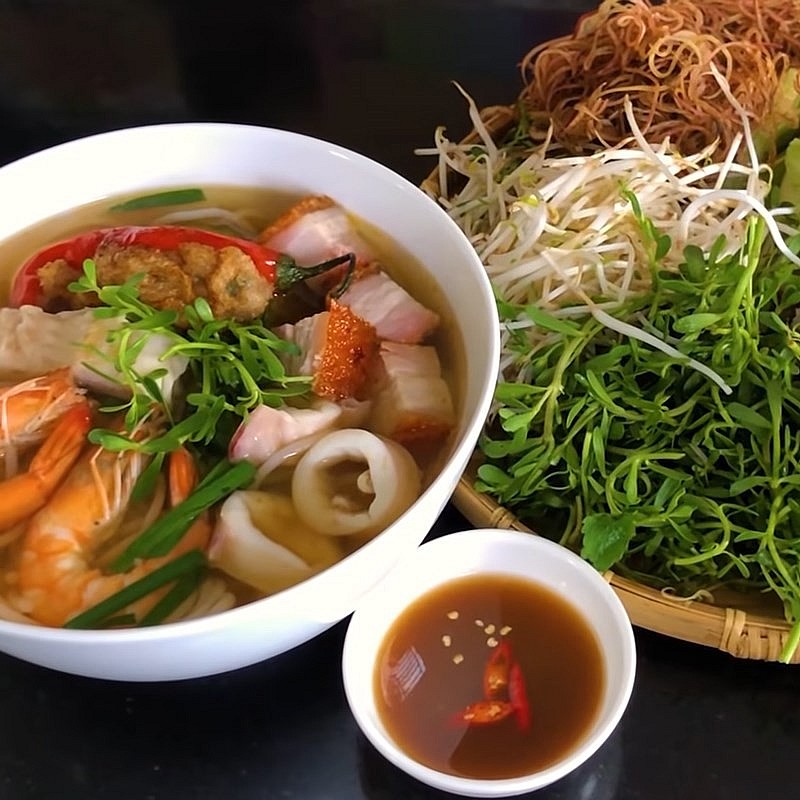 Photo Dien May Xanh
Fish sauce hot pot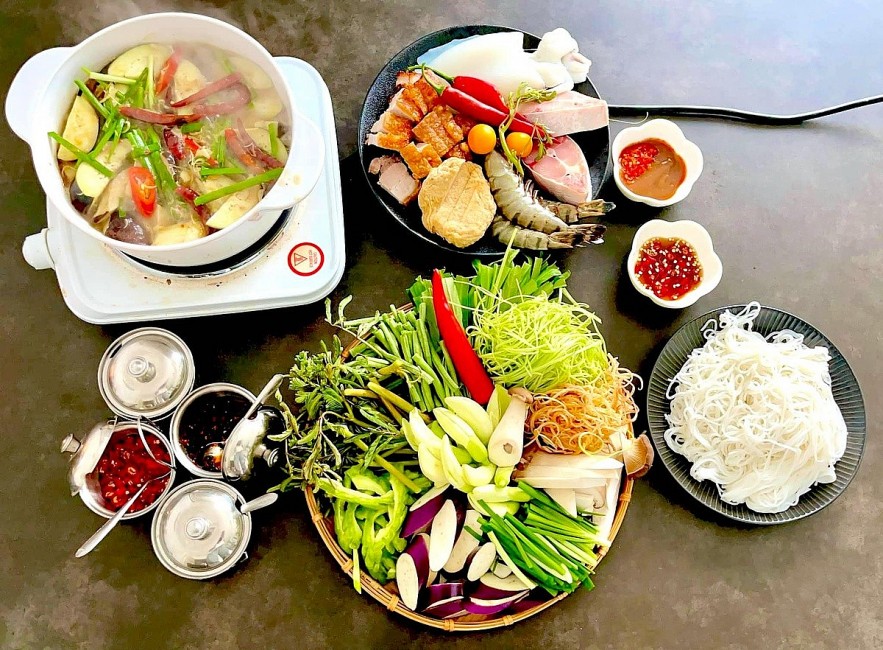 Salt fish sauce hot pot. Photo Zing News
Instead of putting the ingredients in a bowl, you can prepare the ingredients separately and dip them in a pot to enjoy salt fish sauce hot pot.