Polyamory - new trend of the US families
The recognition of polyamorous relationship in a family has been approved by the city of Somerville in Massachusetts. Which would happen if this term is broadened?  
Miles Bratton, 47, living at Middlesex district, Massachusetts said that she would consider forming a domestic partnership with Anne Marie, 43, whom she called her "platonic lifemate."
Her decision rooted from the approval of The Somerville City Council on an ordinance that allows the above three adults in a partnership, beside the monogamous one before.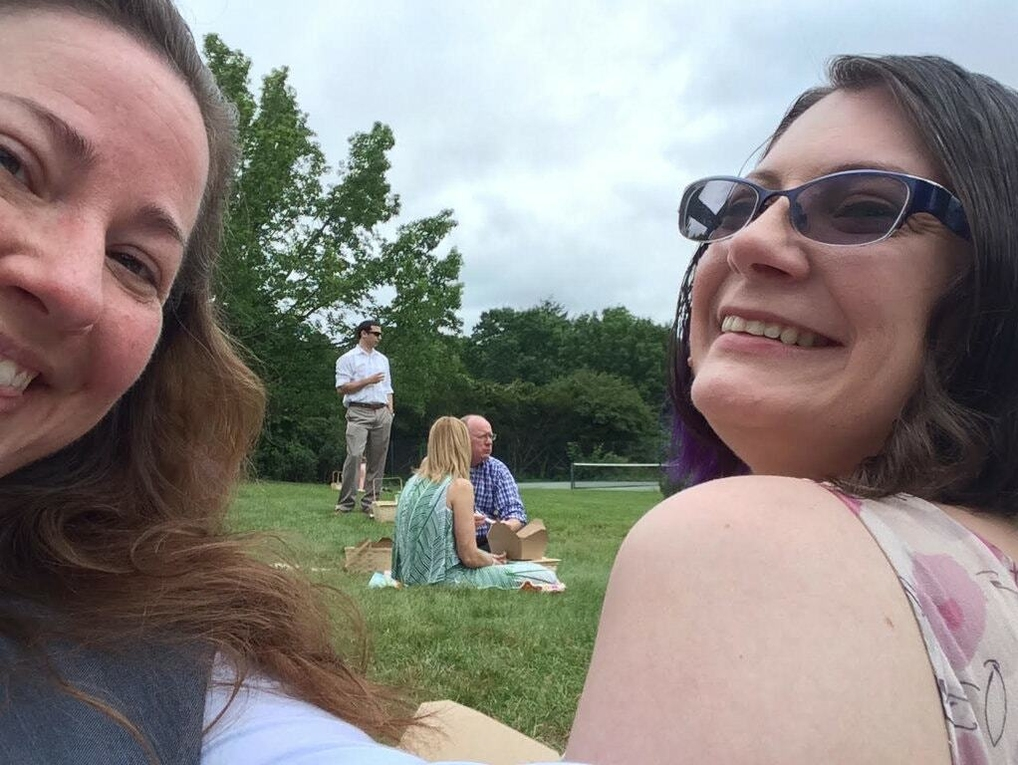 Miles Bratton, left. Photo: New York Times
Miles Bratton admitted that once being officially recognized as a family, she and her same-sex partner could buy a house together, share the benefits such as health insurance, social welfare... Also, romantic partners are allowed to date without being accused of adultery. They can even engage another to their "nest."
They have never been able to get married to each other because it is believed that a family involved both romance and sex, shared Taylor.
"That has not felt right, so we haven't done it," she said. "Somerville is coming out and saying, 'Hey, family can be a lot of other things, other than just two people.'"
What is polyamory?
The relationship between Bratton and Tay means "polyamory" which indicates the practice of having sexual or romantic relationships with two or more people at the same time, according to the updated definition by Cambridge dictionary.
The Merriam Webster dictionary defines the term as: 'The state or practice of having more than one open romantic relationship at a time', Elle cited.
While technically correct, sex and polyamory educators argue that this definition ignores a vital component: consent.
'Polyamory is an ethically, honestly, and consensually driven relationship structure that allows us to engage in many loving relationships,' sex-positivity educator, Lateef Taylor, told Shape last year. 'The consent component here is vital.'
This means that people in a polyamorous relationship should be aware of and agree to the relationship's dynamics, emotions and needs, from the outset and again every time the dynamic changes. Essentially, there shouldn't be any 'I'm just nipping out for a few hours' secrets among those involved.
In nature, almost every animal mates with a non-monogamous relationship and has no ties with a partner during their lives. They are able to select their mates based on times, seasons, and their approval at that moment.
Human is different. Legislation and morality force us to maintain only one frame: one husband and one wife.
Polyamory became well-known after the wide recognition of LGBT. However, traditional opinions viewed this trend as sexual preferences rather than social ties. For example, a bisexual one attracting both men and women is likely to be polyamorous. In recent conception, this is regarded as a new lifestyle which attaches social rights and obligations, instead of simply sexual habit.
This allows its engaged members not to evaluate their partner's faithfulness. In other words, a polyamorous person could be in a relationship with more than one without getting divorced. Love, sharing, and the economy have no limitations among them, and family is no longer monopolized.
Polyamorists, therefore, is to communicate their spirits, rather than sexual desire. Taylor and Bratton are not a lesbian couple or constrained by sex but feel their harmony and desire to grant the benefits of a family in their hometown.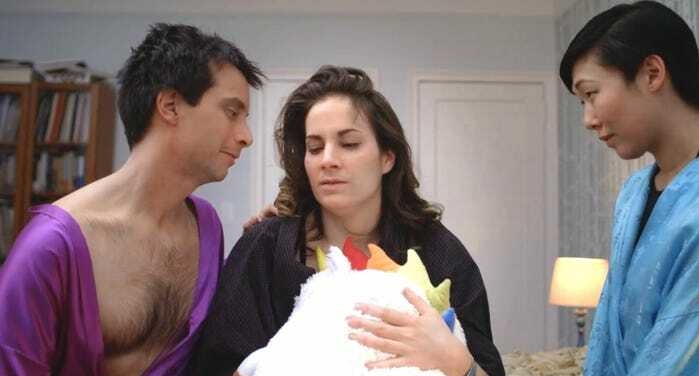 Show "Unicornland" fired the term polyamory in the US. Photo: Psychology Today.
Somerville expanded its notion of family to include people who are polyamorous, or maintaining consenting relationships with multiple partners, in order to add health insurance benefits to every member of the non-monogamous family.
JT Scott, a city councilor who supported this legislation, believed that it was the first such municipal ordinance in the country, and in the future, it would be legalized by all the states. In Somerville, there are about 20 polyamorous households above the population of 80.000.
Matthew McLaughlin, the City Council's president said that expanding access to health care was his pressing concern. It had become an urgent need with the spread of the coronavirus because residents found themselves unable to access their partners' health insurance, he said, reported New York Times.
The ordinance, however, so far only limits the city's authority to issue a certificate of the marital status of desired families, but there is no specific guidance on obligations to maintain it. The ordinance aims to address family health insurance benefits while not any insurance company agrees with this.
Andy Izenson, a lawyer at Chosen Family Law Center, a nonprofit organization that provides legal services to polyamorous and other nontraditional families, said the ordinance could be put to a judicial test if health insurance companies reject the city's more expansive definition of domestic partnership. It could also run into resistance from conservatives, as same-sex marriage did in 2015, according to New York Times.