President Calls For Experts' Opinions on Rule-of-law Socialist State Project
President Nguyen Xuan Phuc has urged experts and scientists to propose specific and feasible solutions to develop the project titled "Strategy to build and perfect the rule-of-law socialist State of Vietnam until 2030, with a vision to 2045".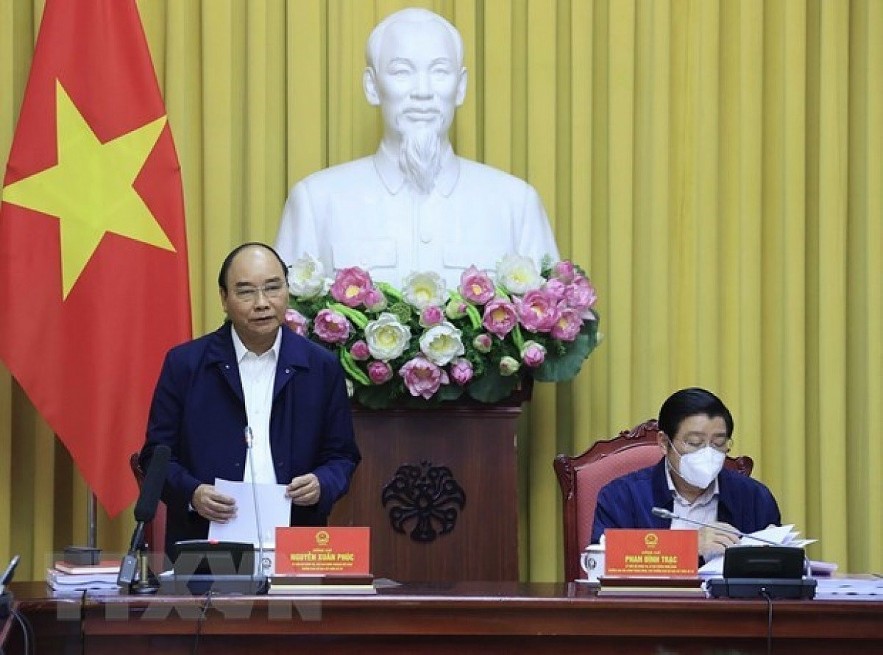 President Nguyen Xuan Phuc speaks at the working session. (Photo: VNA)
Speaking at a working session on March 14, Phuc, who is also head of the steering committee for the project building, called for more efforts to complete the draft project.
To build the rule-of-law socialist State of Vietnam, it is a must to deal with shortcomings, he stressed, ordering the clarification of limitations in the legislative and executive work.
The President suggested that experts and the compiling group should quickly work together, and more in-depth seminars should be held to reach consensus, especially in sensitive and important matters, thus ensuring the project progress.
He emphasised changes in the mindset during the compilation, and asked the Party Central Committee's Commission for Internal Affairs and scientists to coordinate with press agencies to step up the communication work to raise public awareness of the project.
Regarding tasks for this month, the President stressed the need to ensure the efficiency of the third national seminar and the meeting of the national steering committee.
Apart from progress, attention should be paid to collecting opinions of experts and scientists on the project, he reiterated.
VNA