QR codes for payment is available in Vietnam for Thai tourists
On March 26, the connection for QR Code-using retail payment between Vietnam and Thailand has been completed in a cooperation of he National Payment Corporation of Vietnam and the National Interbank Transaction Management and Exchange (NITMX) in Thailand.
The project was conducted in line with the directives of the State Bank of Vietnam and the Central Bank of Thailand to implement the agreements on financial reforms which were signed in 2019.
The move is expected to help boost bilateral trade, investment and tourism activities, as well as enhance the use of domestic currencies for payment between Vietnam and Thailand.
A customer scans a QR code for payment. Thai tourists can scan QR codes for payment in Vietnam now - PHOTO: VNA
In the first phase of the project, Thai tourists can use the mobile app of the Central Bank of Thailand to scan VietQR for payment at TPBank's and BIDV's payment sites in Vietnam.
Meanwhile, Vietnamese visitors can also use the mobile apps of TPBank and Sacombank to scanThaiQR for payment in Thailand.
The payment will be made via the exchange between Thai baht and Vietnam dong with preferential rates, without the need of any intermediary foreign currency such as the U.S. dollar or euro.
Besides, payments using smart phones are made faster than payments in cash.
Deputy governor of the State Bank of Vietnam Nguyen Kim Anh said that the connection was an important achievement in the cooperation between the two central banks of the two countries.
This is a milestone for the partnership between central banks of the ASEAN countries, deepening the regional economic integration and accelerating the digitalization process in the two countries.
The Benefits Of Using QR Codes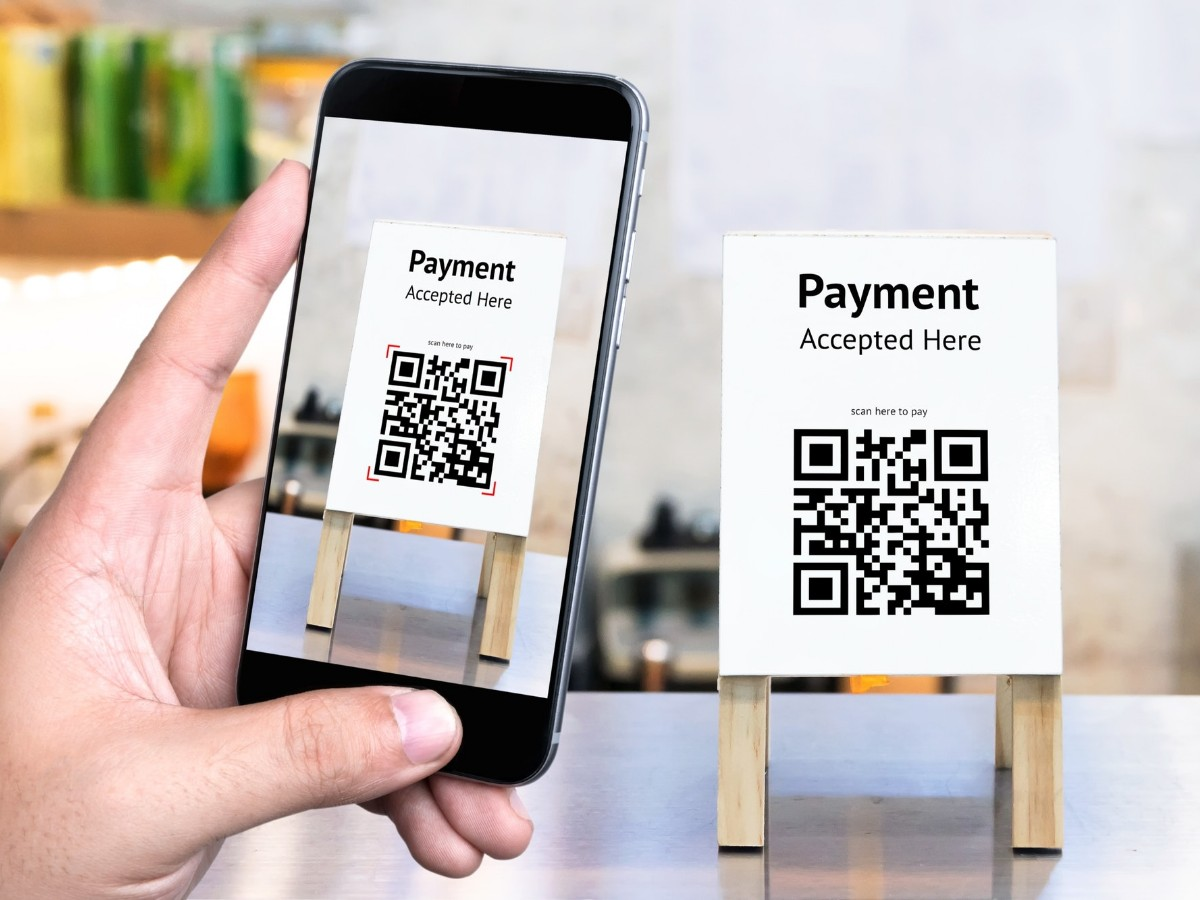 Illustrative photo
QR (Quick Response) codes have been around since 1994, when they were invented by Masahiro Hara from the Japanese company Denso Wave. However, it took two decades for them to gain popularity. When mobile phone technology made it possible to use these codes effectively, the QR code marketing craze finally unveiled. Now QR codes enable us to perform all kinds of actions, from accessing websites for more information to making payments. The benefits of using QR codes have reached their full potential since smartphones became able to 'scan' these black squares and dots and translate the information into data that can be easily processed by humans.
QR codes are a constant presence nowadays and come in the shape of a matrix or two-dimensional barcode. They can also be described as encoded pieces of data. These graphical symbols are used to get information or data from the transitory media and have data instantly transferred into your mobile phone.
A bridge between online and offline media
QR codes may be easily added to offline media: flyers, business cards, billboards, posters, brochures, and signs. They are quicker and easier to use and minimise the risk of an error by end users. When a prospect sees the code on your message or flyer, they may scan the specific code and respond to your website or call to action offer.
Enable building and sharing community
Various apps are used to produce QR codes that can redirect users towards your Facebook page, even directly to the 'Like' button. QR codes can help you plan discounts, run promotional ads, enable users to retweet statuses or posts on your social media pages. QR codes can be used to help customers and visitors to share your content with other followers with very little effort.
Helpful for call to action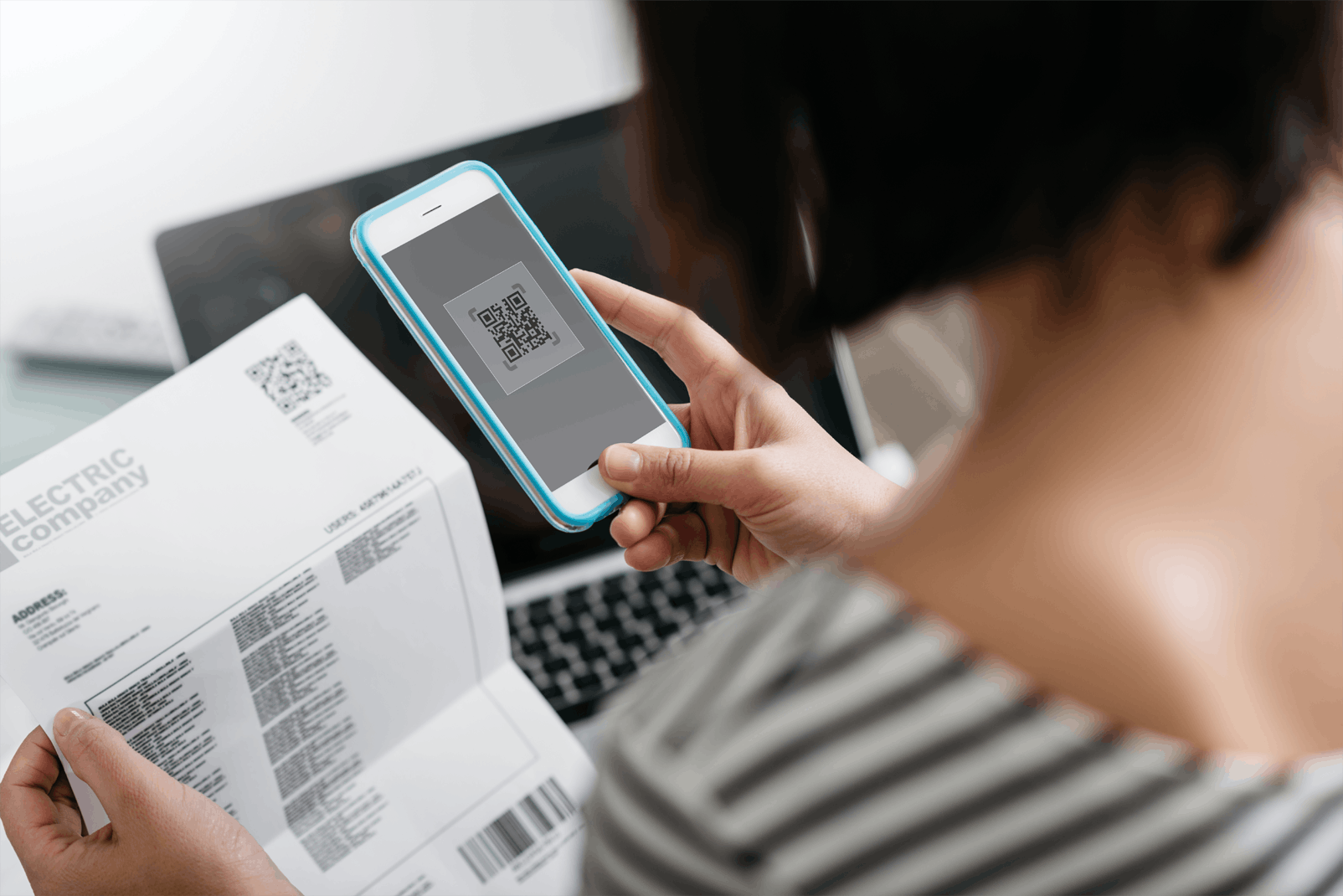 Photo: Internet
QR codes can easily be linked to stories about products, how to videos, tweets, website landing pages, audio commentaries, and trailers.
You can attract people by creating the call-to-action text message and having it embedded with these codes. Examples of calls-to-action are 'Email us' and 'Call us.' The great thing about QR codes is that end users can scan the code and call or email automatically.
Encouraging prospects to make a purchase
QR codes can also be used for e-commerce. A QR code can trigger the action of adding a certain item to the shopping cart. Also, you can link them to landing pages to exchange information for a discount or a gift.
Contributing to SMO and SEO marketing
Jeff Korhan, famous social media examiner, has explained at an event that QR codes increase both your social media and search engine optimisation. They are effective in generating a high volume of traffic to your website due to more sharing.
Effective in lead generation
The real charm of the inbound marketing campaign is that it is easy to accurately determine the number of sales generated through QR codes. Offline media like billboard or print did not allow marketers to measure effectiveness. By using these codes, you can estimate the sale revenue based on leads and clicks.
Reducing printing costs
One of the most important benefits of using QR codes is saving money. QR codes are cheap compared to printing costs. Product information can instantly be accessed through a smartphone whenever prospective buyers scan these codes.
Creating customer excitement
Mystery attracts customers. QR codes increase excitement because people are quite curious about information available behind these codes. By scanning the code, users get instant gratification and will come back for more.
No waiting
As the term QR indicates, your prospective clients and customers are not required to wait long to get additional details about your services, special offers and products.