Ly Son attaches QR codes at tourist attractions
Heading towards applying technology to promote tourism to domestic and foreign tourists, the Management Board of Ly Son - Sa Huynh Geopark and Ly Son district, Quang Ngai province is attaching 28 QR codes to tourist attractions on the island before Lunar New Year.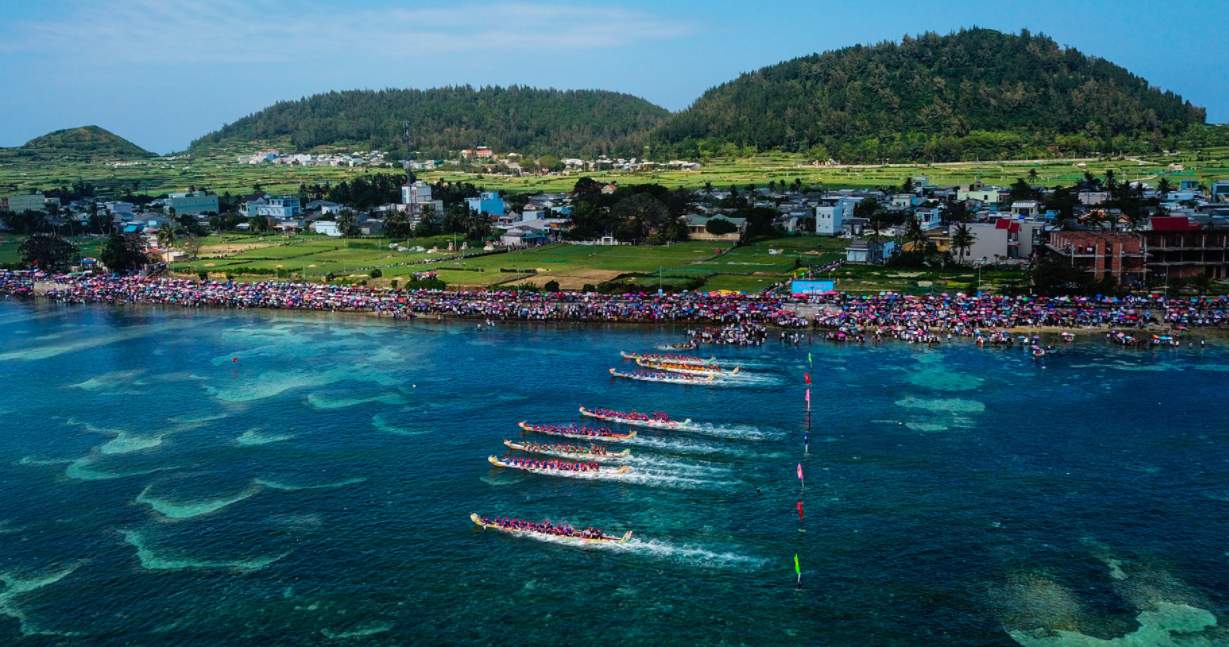 Ly Son attaches QR codes at tourist attractions. (Photo: Zing News)
Accordingly, all information related to tourism sites and travel guides are the main content encoded in the QR code. After all tourist destinations being attached with QR codes, visitors only need to use their smartphones to scan the QR code to be provided with full information about cultural, historical relics, landscapes, tourist spots, specialty, Ly Son garlic, and Global Geopark Information Center. QR code scanning spots are equipped with both Vietnamese - English bilingual voice information.
The integration of QR codes at tourist sites will help visitors to approach information about tourism sites much easier and faster than conventional ways. This technology is especially useful for freelance travelers who are not accompanied by tour guides.
QR code in Ly Son aims at promoting smart travel and bringing new experiences for visitors. The QR code-attached points are included in the geological and cultural heritage system of Ly Son - Sa Huynh Geopark.
Ly Son, located off the coast of Quang Ngai Province, is home to over 50 shrines and temples, sandy beaches, and garlic farms. Due to its remote location, it's usually frequented by locals during the holidays.
The island is known for its garlic fields, but you can enjoy a day of sightseeing as there are more than 50 Buddhist temples and shrines that are easily reachable via motorcycle. There are also plenty of pristine beaches with affordable hotels and seafood restaurants. The island is also very popular during annual festivities such as the Hoang Sa Soldier Feast and Commemoration Festival (19th - 20th day of the 2nd Lunar month) and Tu Linh Boat Racing Festival (4th - 8th day of the 1st Lunar month).
2020 is a year that the tourism sector of the island district suffers heavy damage. Due to the influence of the Covid-19 epidemic, the number of visitors to the island district was decreased by about 70% from the previous year. The tourism infrastructure of the island was also severely damaged by storms and rains, according to Quang Ngai.Gov.
For many years, the tourism sector of Ly Son has developed quite quickly. The number of tourists visiting the island district next year is always higher than the previous year. Therefore, in 2020, the district set a target to welcome about 300,000 visitors. However, only about 60,000 visitors coming to the island district in 2020.