Quang Nam Chosen as 4 of Asia's Top Sustainable Destinations
Vietnam's Quang Nam province among 4 countries, islands and regions in Asia are well-worth visiting if you're after an eco-friendly escape, suggested by Wanderlust.
Recently, UK travel magazine Wanderlust ranked the central province of Quang Nam province as one of the leading "green tourism" destinations in Asia.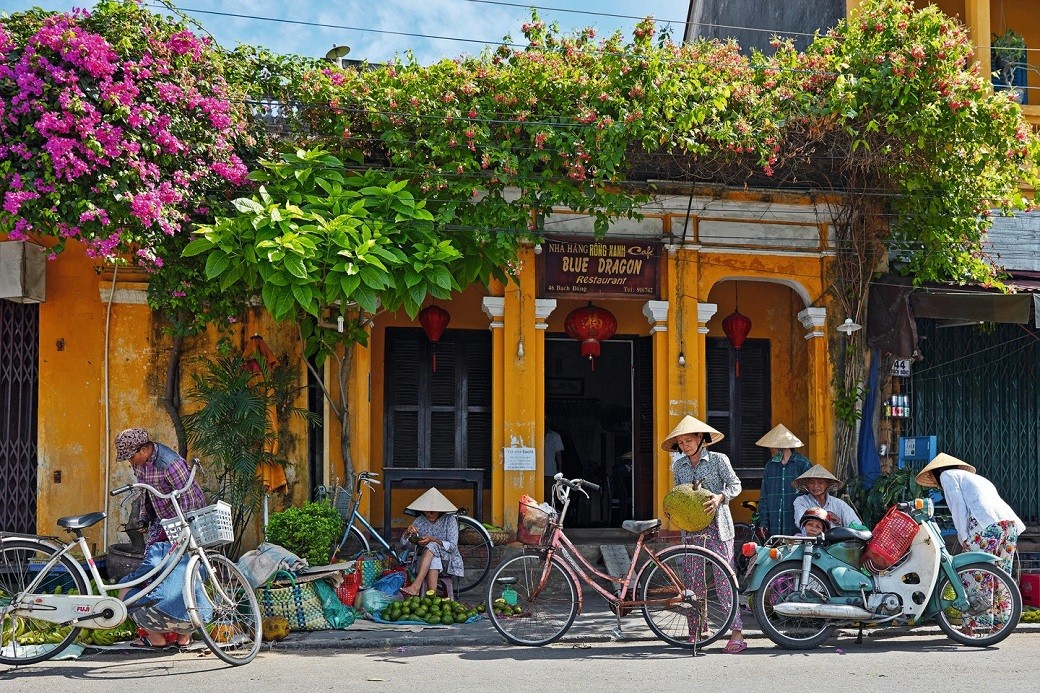 Small businesses with an eye on limiting waste and sourcing local produce are making the Vietnamese area of Quang Nam a sustainable gem (Alamy)
With the aim of spreading inspiration about sustainability in tourism further, the veteran editors of Wanderlust have selected to compile a list of eco-friendly destinations of the world. The first list, Quang Nam province of Vietnam was honored to be selected in this list along with three other Asian names.
According to the article, by putting local businesses at the heart of tourism, the region of Quang Nam is proving sustainability starting at home. Hoi An Kayak Tours takes visitors on a paddle through the Nipa mangroves, navigating fishing boats and stilt villages. In town, Refillable sells eco-friendly travel necessities, from shampoo to toothbrushes, while nearby zero-waste restaurant The Field uses wild and organic local produce to create rustic dishes, such as its aubergine and tofu broth. Finish by spending the night among the blossom trees at An Villa, which provides filtered drinking water to guests, reducing the need for plastic use.
Refillable Hoi An, the first refillable concept store in Hội An, helps residents reuse thousands of containers by refilling empty plastic bottles of washing liquid with environmentally-friendly detergent.
Businesses in Hoi An have been using straws, containers, and souvenirs from bamboo and reed instead of single-use plastic.
At the top of Wanderlust's list is Bhutan, followed by Singapore and Ataúro Island (Timor-Leste).
Quang Nam is pivoting towards a green tourism strategy that will focus on recycling, environmentally-friendly waste treatment, organic food, 'zero single-use plastics', and lower emissions. Farms, communities, hotels, and businesses across the province are joining the drive.
The province is famous in Vietnam's travel map for its cultural and historical values, especially the UNESCO heritages such as Hoi An ancient town, My Son Sanctuary, Bai Choi performance art, and Cu Lao Cham Biosphere Reserve.
The ancient riverbank city of Hoi An in the central province of Quang Nam is a popular tourism destination for both domestic and international visitors. Photo: VNA
According to VNA, Hoi An hosted more than 1.5 million tourists, including 600,000 foreigners, in 2022.
Walking streets often open from 8 am to 11 am and from 3 pm to 10pm. Motorbikes or engined vehicles are only allowed access for four hours per day and at night time.
The UNESCO World Heritage site was the first city in Vietnam to host a Car Free Day and the first location in the central province to launch the 3-R (reduce, reuse, and recycle) program, promoting the use of reusable bags as well as the operation of a solar-powered lighting system in the city's square.
The city plans to promote bicycle use among public agencies and residents, with a goal of 100,000 local bicycles.
The town had hosted a record 5.35 million tourists, including 4 million foreigners, in 2019, but the figure declined sharply during more than two years of the Covid-19 pandemic.