Recipe: Fried quail eggs (balut) in tamarind sauce
Fried quail balut eggs covered in golden tamarind sauce, have a balanced sour, spicy, salty, sweet taste. A beautiful dish for those that want to try something a little different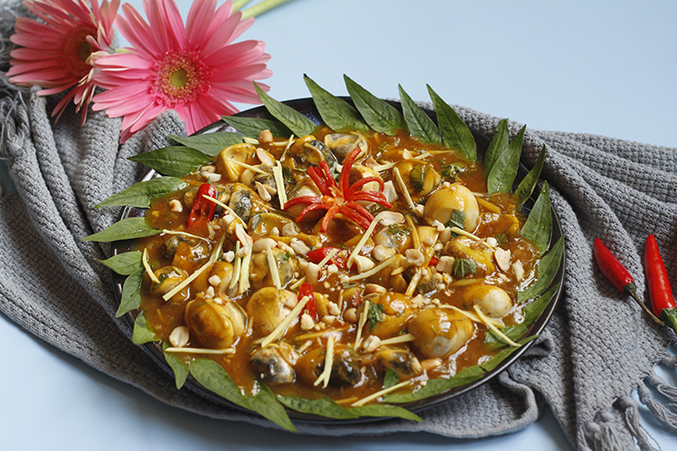 Fried quail eggs covered in golden tamarind sauce. (Photo: VN Express)
Quail eggs have long been known as "ginseng from animals" due to their high vitamin content. In oriental medicine it is said that quail eggs should be paired with warm ingredients such as ginger and Vietnamese coriander to balance their taste, as well as avoiding bloating and indigestion, which is exactly what this recipe does.
Cooking time: 25 minutes (prep 15 minutes, cooking 10 minutes)
Serves: 4-5 people
Total calories: 1,265 kcal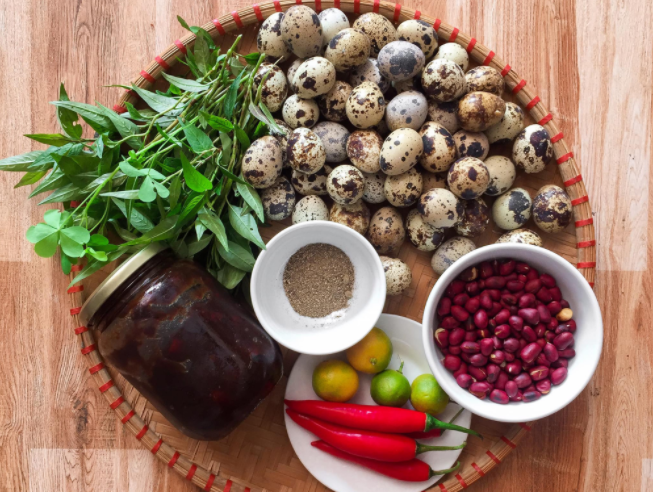 Fried quail balut in tamarind sauce requires simple ingredients. (Photo: Dan Viet)
Ingredients
- 40-50 quail baluts
- 3-4 tablespoons of tamarind sauce
- 3 tablespoons of sugar
- 3 tablespoons of fish sauce
- 2 tablespoons of chili sauce
- 3 dried onions, well chopped
- 3 garlic cloves, well chopped
- 1-2 tablespoons of cooking oil
- 1 ginger root, well chopped
- 1 tablespoon of cornstarch and a little drinking water to dissolve the starch
- Peanuts, roasted
Instruction
- Wash the eggs, put them in a big pot, fill the pot with water, add a little salt, and vinegar.
- Turn on the heat to boil the eggs for 6-8 minutes, then take them out and put them in a tub of cool water or ice, then peel off the shell.
- Put tamarind in a bowl, add hot water then use a spoon to crush the tamarind. Filter the mixture to get tamarind juice.
- Mix 3 tablespoons of tamarind sauce, 3 tablespoons of sugar, 3 tablespoons of fish sauce, and 2 tablespoons of chili sauce in a bowl, giving the mixture a good stir.
- Pour a little pork fat or cooking oil in the pan, fry onion
- Pour tamarind sauce mixture into the pan, stir well, lower the heat until the mixture thickens
- Put the eggs in, gently stir so they absorb all the spices.
- Add 1 teaspoon of cashew oil (optional) for better color.
- If you want a thicker sauce, dissolve a little cornstarch in water, and slowly pour the cornstarch mixture into the pan while stirring well.
- Add ginger, coriander, chili, and turn off the heat.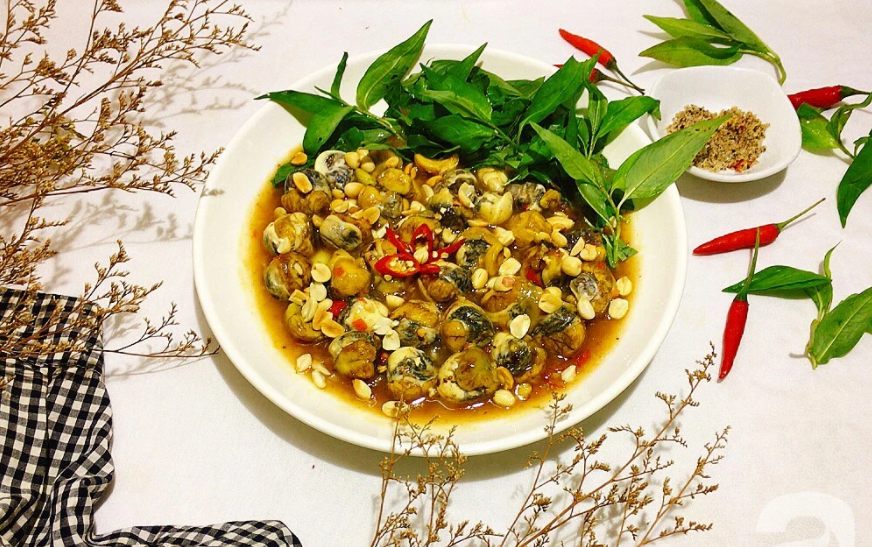 The dish's taste should be a harmony of sour, spicy, salty and sweet. (Photo: Afamily)
Note
- How to choose good quail baluts: When soaking into the water, fresh eggs usually sink, while rotten eggs float. Fresh eggs are also often heavier.
- Adjust seasoning according to your own taste to get your ideal version of the recipe.
- When peeling the eggs, pay close attention to avoid crushing them.