Rumours: How Much Is PJ Washington Paying For Brittany Renner's Child Support?
Twitter fans have had a field day as rumours of PJ Washington paying a huge money for Brittany Renner's child support after the two broke up in July. Here is how much he will have to pay, and their relationship.
Twitter has had an absolute field day with the news of PJ Washington and Brittany Renner's breakup. Just a few months after giving birth to their baby, Brittany Renner, AKA Bundle of Brittany, kicked her man to the curb, dumping the Charlotte Hornets star and creating a ruckus on social media.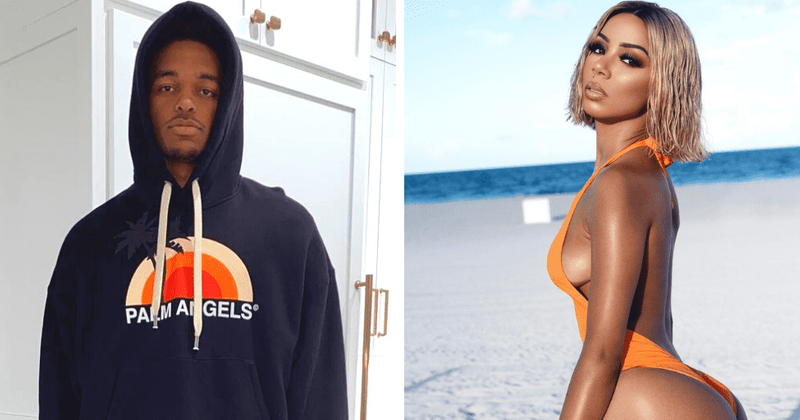 PJ Washington will reportedly pay $200k annually to his ex Brittany Renner annually for the next 18 years in child support (Instagram)
People have taken to Twitter to destroy PJ Washington with memes and jokes about his misfortune, predicting that he'll be needing to put aside a whole lot of money for child support. A few weeks after the initial drama ensued, PJ and Brittany are trending again because of a viral rumor going around that PJ will have to shell out $200,000 per month in child support.
According to reports, Renner will get more than half of Washington's annual earnings from his contract with the basketball team. People on the Internet have once again taken to Twitter to take a swipe at Renner for securing the deal. Washington is being slammed too by people saying he brought this upon himself and hardly deserves sympathy for what he's about to deal with for the next 18 years.
PJ Washington fires back at Brittany Renner $200K child support rumors
Washington has broken his silence about the allegations with an extremely brief statement on Twitter, wherein he appears to deny all these unwarranted claims:

Photo: Twitter
In case you've lost track of all the new slang kids have been using these days (honestly, I had to Google it myself the first time I came across this expression), "Stop the cap" loosely translates to "stop the lies." In this respect, it is clear that the Hornets forward is sounding off on the rumor that he's paying such a huge amount of money to his baby mama on a monthly basis.
For a brief background on Washington's love affair with Renner, these two actually started going out in 2019 (h/t TMZ Sports). This was after Renner attended one of Washington's games in Kentucky. They officially became a couple in 2020 and they welcomed a baby boy into their lives just this May. Unfortunately, things took a turn for the worse in their relationship and they eventually broke up a couple of months after the baby was born.
PJ Washington appears to be supporting Renner financially in terms of providing for their child. However, what he's denying here is that this support is in the region of $200k per month. No doubt a messy situation for the 22-year-old Hornets stud.
What happened between Brittany Renner and PJ Washington? Fans react to 'break-up' on Twitter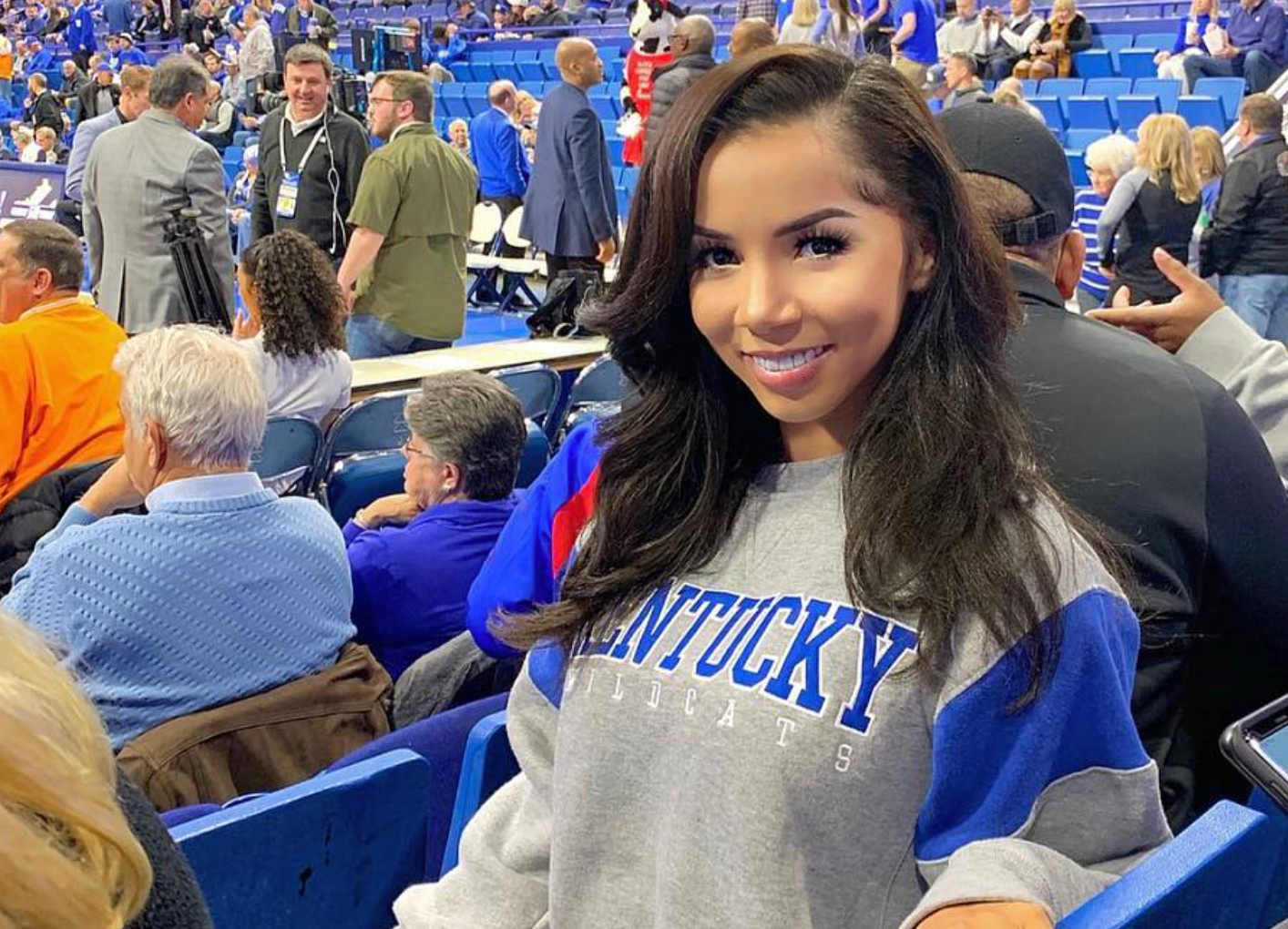 Photo: Brittany Renner's Instagram
Brittany Renner is a 29-year-old model and influencer from Ocean Springs, Mississippi. She currently has more than 4.6 million followers on her Instagram account.
She attended Jackson State University and recently wrote her autobiography, Judge This Cover.
Renner started dating PJ Washington during the coronavirus pandemic, and attended many of his Hornets games.
Renner had previously been linked to Colin Kaepernick, Trey Songz, Chris Brown, Drake and Lil Uzi Vert.
Brittany Renner and PJ Washington made their relationship Instagram official on 21 March when Renner shared a picture of her growing bump. However, rumours have surfaced that the pair recently parted ways.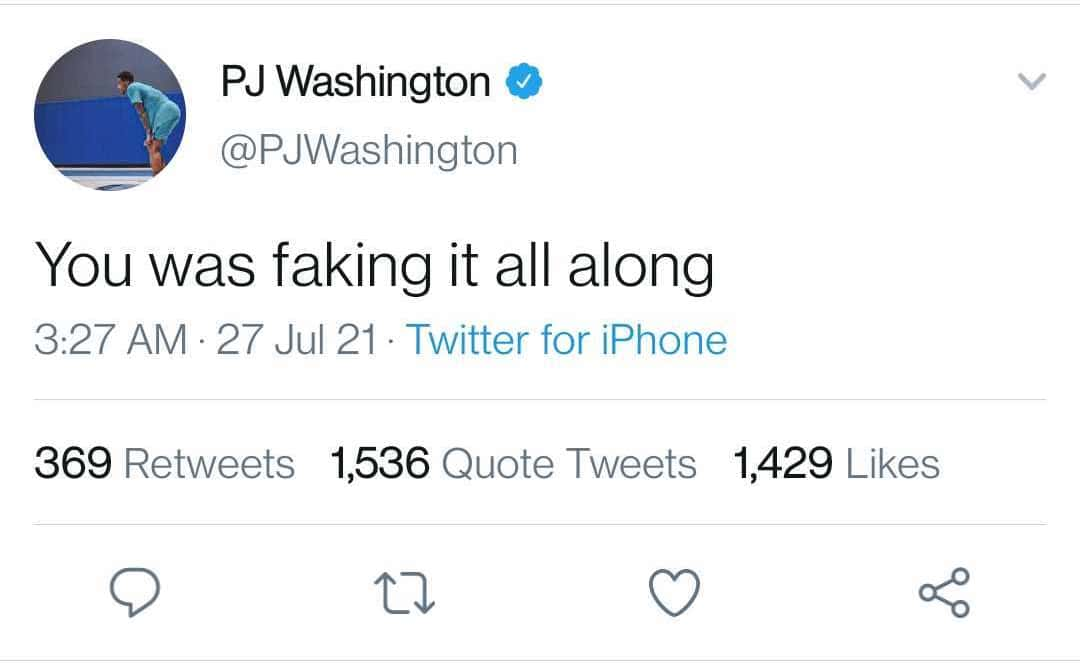 Photo: Twitter
In a now deleted tweet, PJ Washington wrote: "You was faking it all along." Fans think this is referencing his relationship with Renner. He also posted multiple other cryptic tweets.
Renner and Washington have both removed pictures of each other from their social media accounts, which would suggest their relationship has hit a speed bump.
The pair have just had a child together, with Brittany giving birth on 5 May 2021.
Renner previously responded on her Twitter account, but this account has since been deleted.
Photo: NBA
Renner, an Instagram star, became popular a few years ago when she released 'Judge This Cover', a book in which she uses code names for the seven men with whom she had sex, according to Total Pro Sports. An incident from the book that particularly stands out is her admission that Colin Kaepernick used to make her save her money in order to fly out and see him so they could have sex.The Instagram star was also rumored to have cheated on Washington. As the rumor goes, the NBA star had allegedly posted the screenshot of 'Mad at You', a song by King Vaughn, where he paused at a moment which described a man being cheated on by his girlfriend.
Renner uploaded a picture of herself at a Kentucky game in February 2019 and Washington responded with two emoticons. She published a photo on her Instagram story a year later that appeared to be taken in Washington's residence. She finally put an end to the dating speculations when she announced her relationship with Washington in an Instagram post on her 29th birthday on February 26.