Sagittarius Horoscope September 2021: Monthly Predictions for Love, Financial, Career and Health
Sagittarius Horoscope September 2021: Do not get attached to your problems and seek help from divine sources. Sagittarius personality can expect to find the right solutions. Do not allow minor irritants to spoil your life. Be tolerant and this will help you to feel confident to tackle all the hardships easily.
Monthly Planetary Horoscope
Last month – from the 28th to the 30th – Mercury had his solstice. He paused in the heavens (in latitude) and then changed direction. This is what happened in love and in the career. A short pause, then a change of direction.
Health is improving this month. By the 22nd the stress from the short-term planets will have been removed. Health and energy will rebound tremendously. Who or what will get the credit for this? A therapist? A doctor? A pill or herb or supplement? Some health gadget? Probably. But the truth is that the planetary energies shifted in your favour and the health rebounded. The pills and supplements and whatnot could have helped, but they were not the cause of the rebound – they were only cosmic side effects.
Retrograde activity among the planets will hit its maximum for the year after the 27th when 60 per cent of the planets will be retrograde. (The percentage is still high before then too, at 50 per cent.) So, patience, patience and more patience. It is unlikely that you will eliminate all the delays and glitches going on, however you can minimize them. Be perfect in all that you do. Dot your 'i's' and cross your 't's'. Attend to the little details of your affairs. Avoid short cuts (which are delusions anyway) and just be perfect.
Like the past few months, you're working to balance family responsibilities with career obligations. Many people have this challenge, but now it is very acute. You're still in a yearly career peak until the 22nd. So, success is happening, perhaps more slowly than you would like – perhaps with more glitches – but it is happening.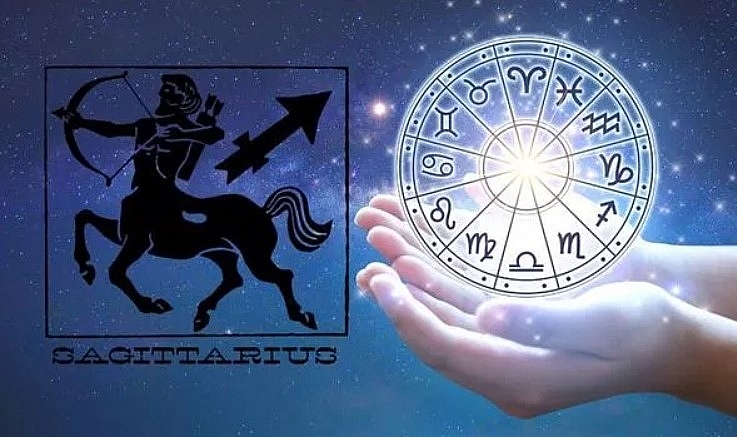 Sagittarius zodiac sign.
Though your financial planet is still retrograde, the month ahead is prosperous. Saturn receives very nice aspects. There could be some delays but earnings will come. Your health planet Venus moves into your 12th house on the 11th and spends the rest of the month there. Thus, you benefit from detox regimes. More importantly, spiritual-healing methods are very potent during this period. Many of you will explore this subject in more depth.
Your 11th house of friends is powerful all month, but especially after the 22nd. The month ahead is social, and perhaps even love can happen for singles as they get involved with friends, groups and group activities. The online world also seems a source for romantic opportunity. Your love planet, Mercury, will go retrograde on the 27th – and this retrograde will be powerful – much stronger than his previous retrogrades. So be patient in love. Avoid making major decisions one way or another.
Sagittarius Monthly Horoscope
September 2021 Sagittarius Horoscope indicates that the month is propitious for meeting new people and enlarge your social network. You can expect compassion and happiness from these friendships. Family affairs will be on the agenda during the first fifteen days of the month. The second half of the month is favorable for sorting out all the problems.
Your leadership skills will stand out. If you take on a new project at work, you will easily find a way to get everyone to cooperate and make the most of it. The same will happen in terms of raising children. Both at work and home, as a leader, you can maintain both admiration and friendship.
Sagittariuses will be mainly affected by the Sun. In addition to leading a team at work, it can also help you clearly define your life goals, so don't hesitate to think about them.
In September, take care of yourself, because in this period you might not feel very good when it comes to health. You could get attacked by a virus or in worse case, bacteria, that you won't shake off easily. Sagittarius should slow down their life pace and be under as little pressure as possible. Also, work on strengthening the immunity - pay attention to sufficient consumption of vitamin C and regular sleep and drinking regime. Exercise does wonders as well, so if you, for example, start doing yoga, you can't take a wrong step.
The month of September has some good results in store for you. This will be a successful month in terms of work, jobs etc. Money in abundance will flow into your hands. Your honor and respect will increase. You will acquire the full fledged support of luck. With your efforts, you will be successful in completing some pending tasks.
Excitement and joy will be all over the air. Academically speaking, this month will be quite a favourable time. Love birds of this sign will be in their honeymoon phase. Married natives will also remain happy along with your domestic life. You may get a chance to spend time with your siblings. You can participate enthusiastically in any religious event.
There may be some pilgrimage journeys. Health will also remain good and stable. Any good news may come from your children's side. Overall speaking, this month is going to be full of joy and happiness for you.
Sagittarius Monthly Love Horoscope
Sagittarius compatibility will be peaceful, but with many unexpected happenings. Last week is auspicious for romance and making love alliances. The month promises a fresh beginning. Marital life will be full of strife and you should take the lead to sort out the problems. Things will become pleasant after September 14th. So, think twice before planning for a child.
Singles can renew their efforts to get into relationships this month. You should learn from your experiences of the past and go all out to make alliances. You can count on the support of the stars. From the perspective of love relations, the beginning of September is going to be quite normal. There will be no sort of disruptions. The relationship with your beloved will remain normal.
But from the 6th of September onwards, you will encounter the best time of your life. By changing signs, the planet Venus will enter your eleventh house and aspect the fifth house from there. This will bring sweetness to your relationship. You will be in a romantic mood. Your relationship will strengthen. You will get an opportunity to spend time with your sweetheart. Gifts will be exchanged. A movie date also seems to be a better option.
Overall speaking, your love life will be full of romance and fun. More sweetness and romance is on its way w.e.f from 22 September. Mercury will transit in the eleventh and aspect the fifth house along with Venus. You will set foot in the spring of your life then. Due to the influence of Mercury, the interaction and harmony will be commendable.
For those who are waiting for a love affair, this month will be perfect to confess your love. It is also a good time for married natives. The seventh house will be aspected by Jupiter. Due to this, sweetness will be a part of your married life. Life partner's full support can be guaranteed. There will be a synergy between each other. Time will be spent with family in harmony and the state of mind will be happy.
From the point of view of domestic life, the month of September is expected to remain quite favourable. At the very beginning of the month, both Venus and Mercury will remain posited in your fourth house because of which, the health of your parents will remain quite prosperous.
Domestic life will remain quite blissful. Peace and harmony will prevail over your household. A religious event might also be hosted by your family. However, Saturn is present in its own house which may bring some challenges to your domestic life. The initial phase of the month will turn out to be great but the problems with crop up during the second half of September 2021. You may also get some profits from an ancestral property.
During the second half of the month, the Sun and Mars will remain posited in the tenth house and aspect the fourth house because of which some major clashes can take place between family members. Try to keep your mind clean and sort out the differences. Your siblings may also come across some problems during the first half of the month but they will remain at the receiving end of success during the second half of the month. Overall speaking, this month will turn out to be great for the family life of Sagittarius natives.
Monthly 2021 horoscope predictions for family affairs present a rosy picture. Astral influences are supportive and there will be peace and harmony in the family environment. You will get the support of senior members of the family for your projects. Family finances will see an uptrend with the additional flow from relatives.
Children are not expected to do well this month in their educational and other activities. Planetary aspects are not favorable and relationships with family members and school authorities will be volatile. Their academic performance will suffer and parents should encourage them to do well. They should be strict in matters of discipline.
Sagittarius Monthly Money Horoscope
From an economic perspective, this month will turn out to be quite favourable for you. Wealth will increase significantly. You will earn income from more than one source. The chances of receiving any previously held money will increase. Saturn is sitting in the house representing wealth. With this, you will also be able to save some money.
Venus will enter the eleventh house of profit during the first week of the month. It is Venus's own zodiac sign which will bless the natives with riches. In the latter half, Mercury will also reach there. For business, some special amount of success will be in store. Even with a little effort, more and more money can be earned.
The position of the Sun in the ninth house will bring respect and stature to your family. You will spend for any religious purpose or you will contribute financially in some auspicious work. Ketu is sitting in the house of expenditures, i.e. the twelfth house. It is a sign of contingency. Suddenly, you may wish to spend money on something. However, you will not fall into the trap of extravagance.
2021 September forecast for Sagittarius zodiac predicts propitious times on the financial front. Business people and traders will have no problem in making good profits from their activities. You will also have the support of your social circle. People in creative fields such as authors and artists will be able to market their products and make money. Planetary influences are encouraging and this will help businessmen to start new projects. Speculations and investments will turn out to be quite lucrative. You will also have the benefit of financial support from banks.
Traders in general, would also fare well, and be able to realize their profits in full. In fact, most of you would be able to realize your objectives. The climate could also be quite favourable for investment and the launching of new ventures. Further, the association with learned people of spiritual stature would result in gains not only of a material nature but also give your life, a highly satisfying dimension.
Sagittarius Monthly Career Horoscope
From the point of view of your career, the monthly horoscope of September is expected to remain quite exciting for you. The month will begin on a very good note for you as your efforts will be graced with success and your tasks will get done easily. Consequently, you will remain happy and elated. During the first week of the month, both Mercury and Venus will remain posited in your tenth House.
The tenth house also happens to be ruled by Mercury and maintains friendly relations with it. Because of this, the hindrances which have been posing threats to your professional life will come to an end. Your excitement and energy will be on a whole another level and you will be seen focusing on your work. Mentally, you will remain quite stable and strong. Those who are into business will also come across some very favourable results.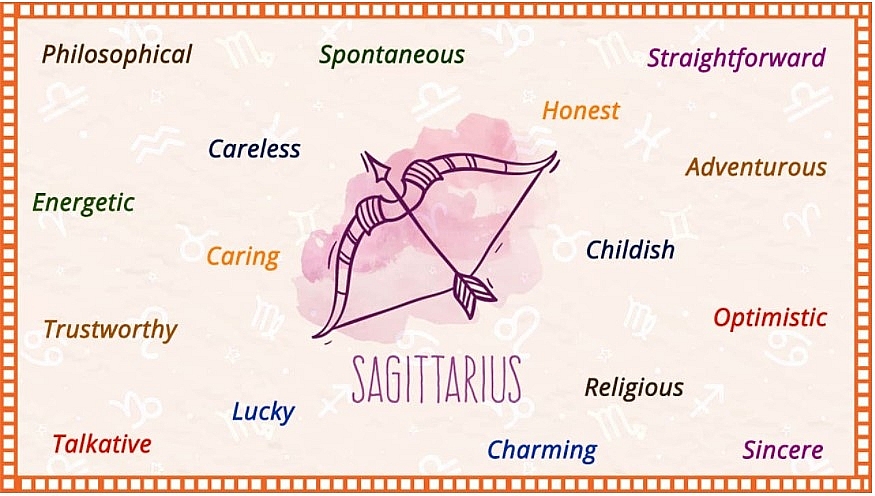 Taurus monthly horoscope. Photo: astrosage.
Along with the old ones, you may stumble upon some new sources of earning money. The Sun and Mars are taking a nest in your house of luck thereby strengthening it further. The sun is also present in its own zodiac sign, which is why luck will remain by your side all throughout this while. The red planet Mars is changing zodiac signs during the first week. It will enter your tenth house which will bring an enhancement in your mind and efficiency. On the basis of your abilities, you will get many tasks done.
During the latter half of the month, the royal planet Sun will also enter your tenth house, because of which situations will turn out to be more favourable. Job holders will remain at the receiving end of some special results. A promotion is also likely to grace you very soon.
2021 Sagittarius horoscope for career professionals promises splendid prospects for career development. Astral configurations are beneficial and this will keep the office atmosphere harmonious. You will have the support of your colleagues as well as the management. This will ensure that you will achieve your targets effortlessly. You can expect to reap rewards for your hard work. There will be time for indulging in philanthropic activities for the benefit of society.
Sagittarius Monthly Health Horoscope
From the point of view of health, the month of September will overall remain favourable for you. There are no indications of you suffering from any health related disorders. Day to day life will remain ordinary. Rahu in the sixth house may give birth to some troubles. Stay away from leftover food items. Also, take regular care of your health and diet. You may suffer from some communicable disease. So, try to safeguard yourself as much as you can.
September 2021 Sagittarius horoscope foretells wonderful prospects for health. You will have the support of stars and there will not be any major health problems. Chronic ailments will be suppressed and minor health issues can be resolved with routine medical support. Excellent health will make your temperament cheerful and positive. You should not forget your exercise and diet programs to keep fit. Stress should be minimized with the proper scheduling of activities. Meditation and sports will help your well-being in the 2021 Mercury retrograde.
This, being a favourable month, nothing untoward is indicated, but you must nevertheless, take the precaution of staying away from unpleasant people and places. This would greatly help in maintaining your continued well-being. There are also grounds for you to maintain caution about treating any minor fever or inflammation promptly.