Sudden downpour hits Hanoi streets
A torrential rainstorm hit Hanoi Tuesday afternoon, flooding many parts of the city, stranding vehicles and causing widespread disruption
(Photo: VNE)
Thunderstorms struck Hanoi's inner districts at around 6 p.m Tuesdau., leaving many roads submerged under rainwater. Rainfall of nearly 20 cm was recorded in Ta Hien street in Hoan Kiem District.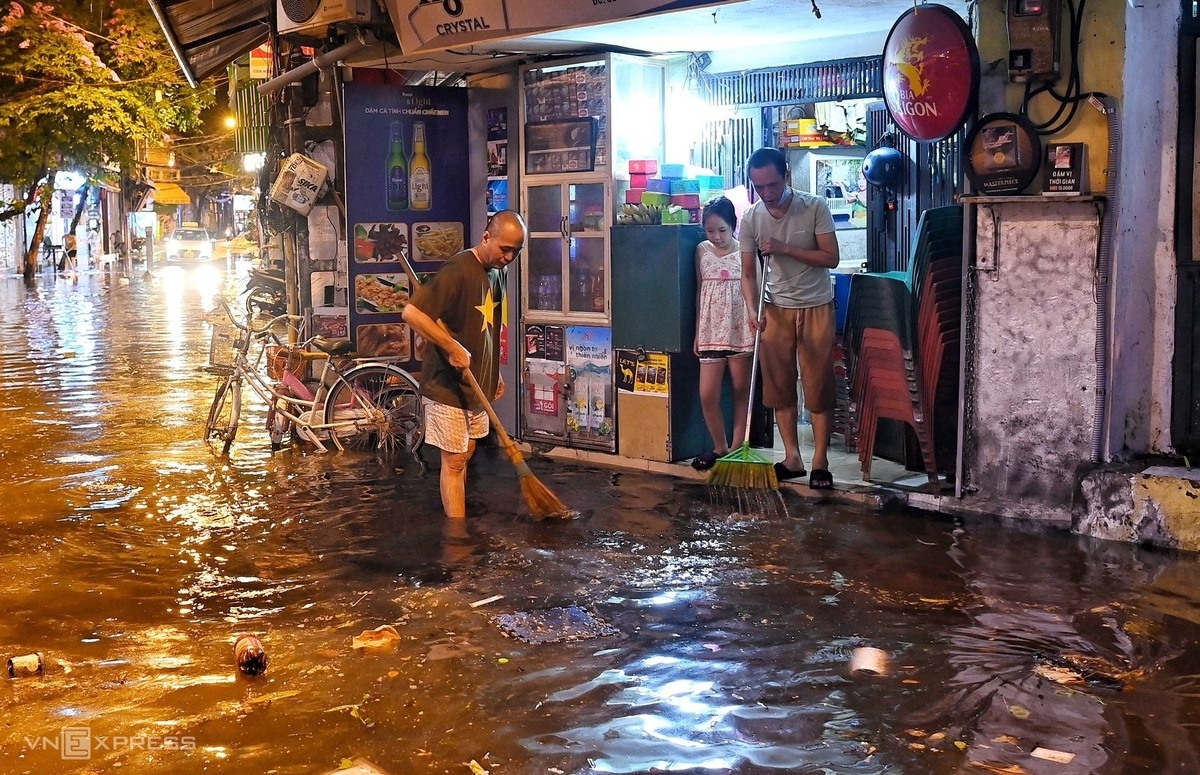 (Photo: VNE)
"Rainwater brought trash and a foul smell into my house, which is really disgusting. I have had to stand at the building facade to stop the garbage," a Ta Hien street resident said.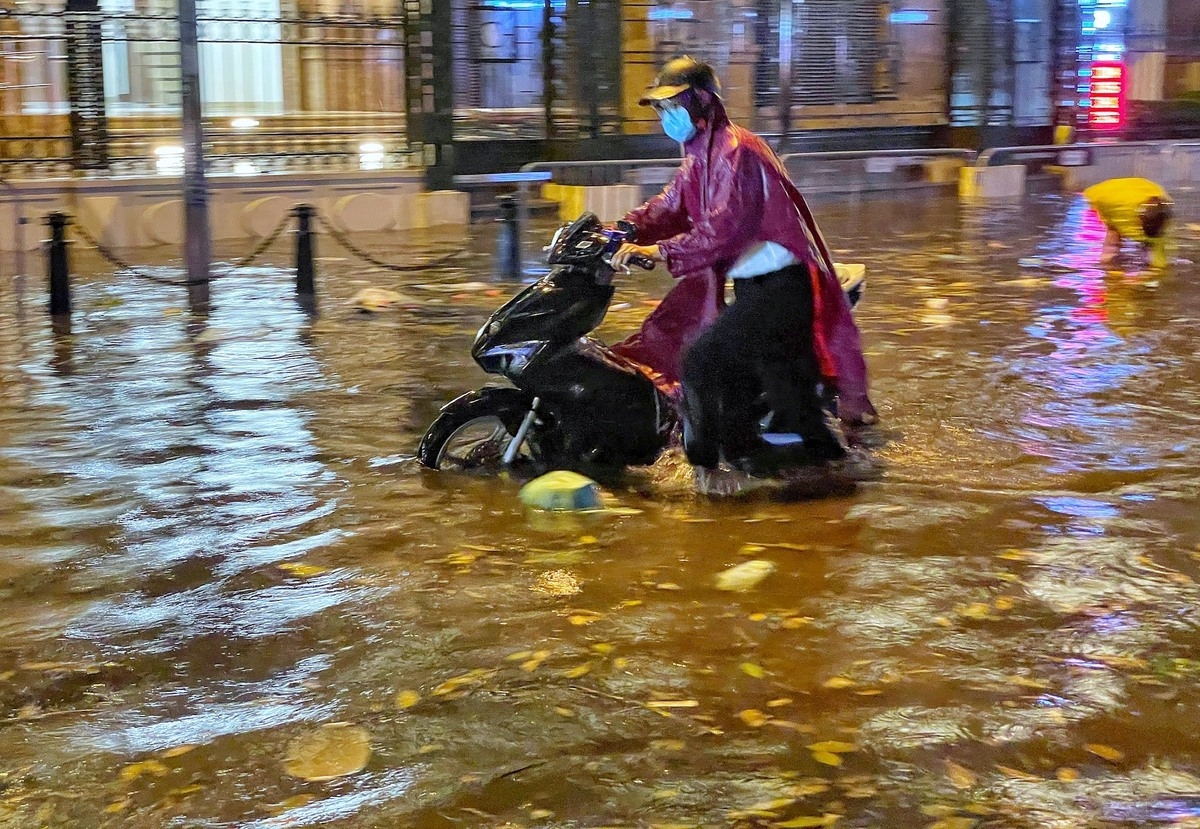 (Photo: VNE)
Tong Dan street recorded 50 cm of water. One man had to walk with his motorbike after the engine broke down.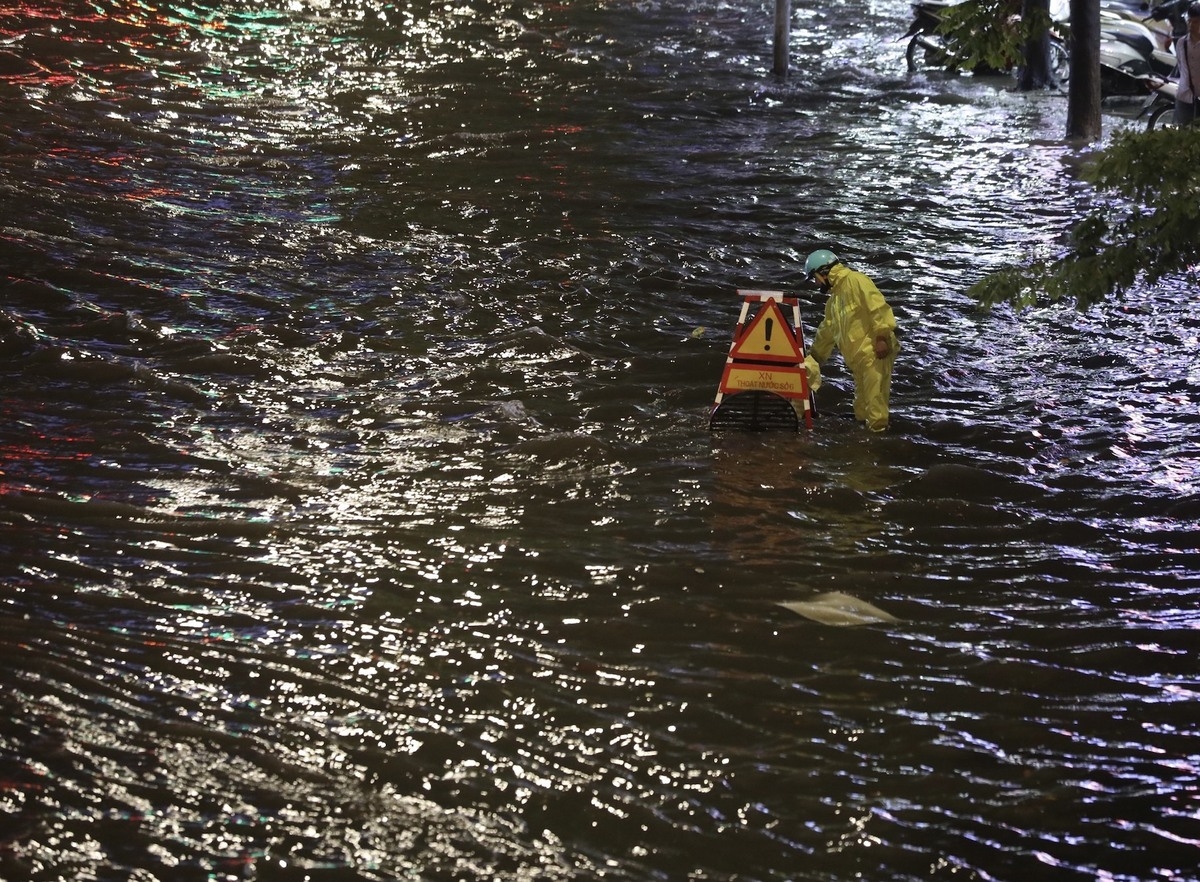 (Photo: VNE)
Sanitation workers wearing raincoats stand guard on Nguyen Trai street to open sewer drains and warn people of potential sinkholes.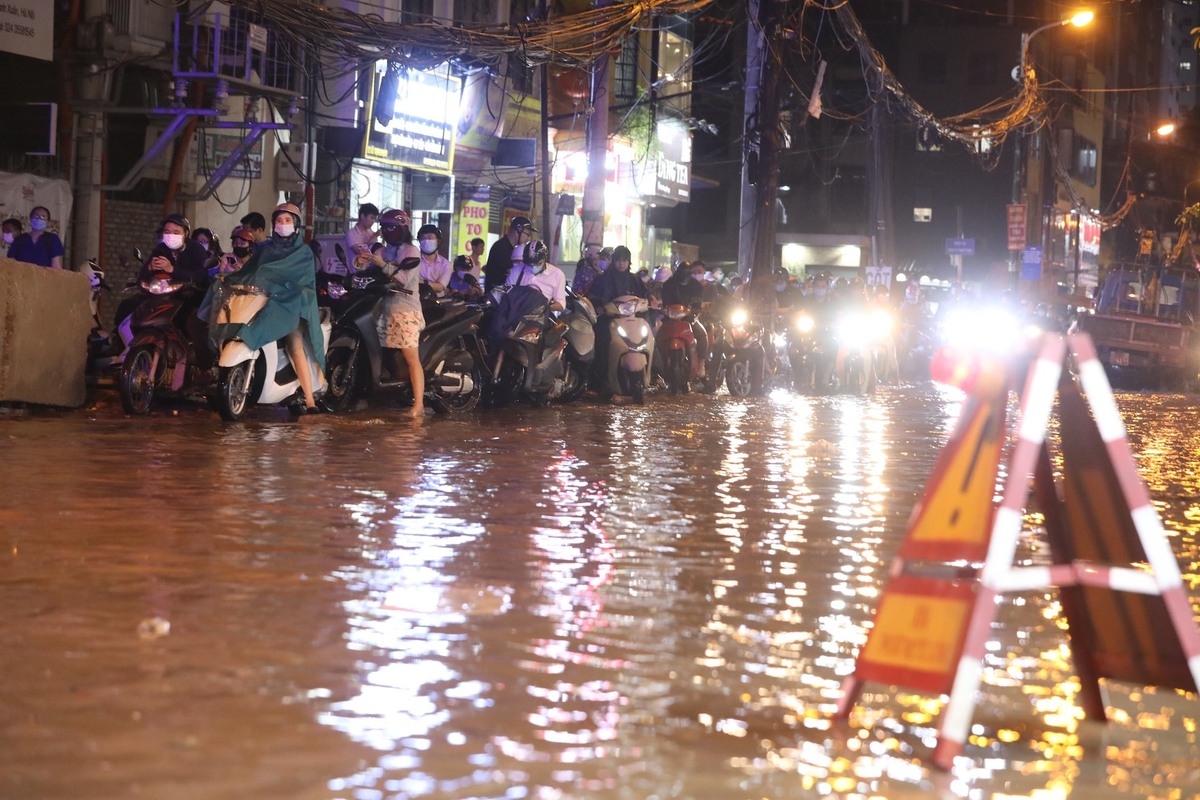 (Photo: VNE)
A long line of commuters had to wait for the water to recede.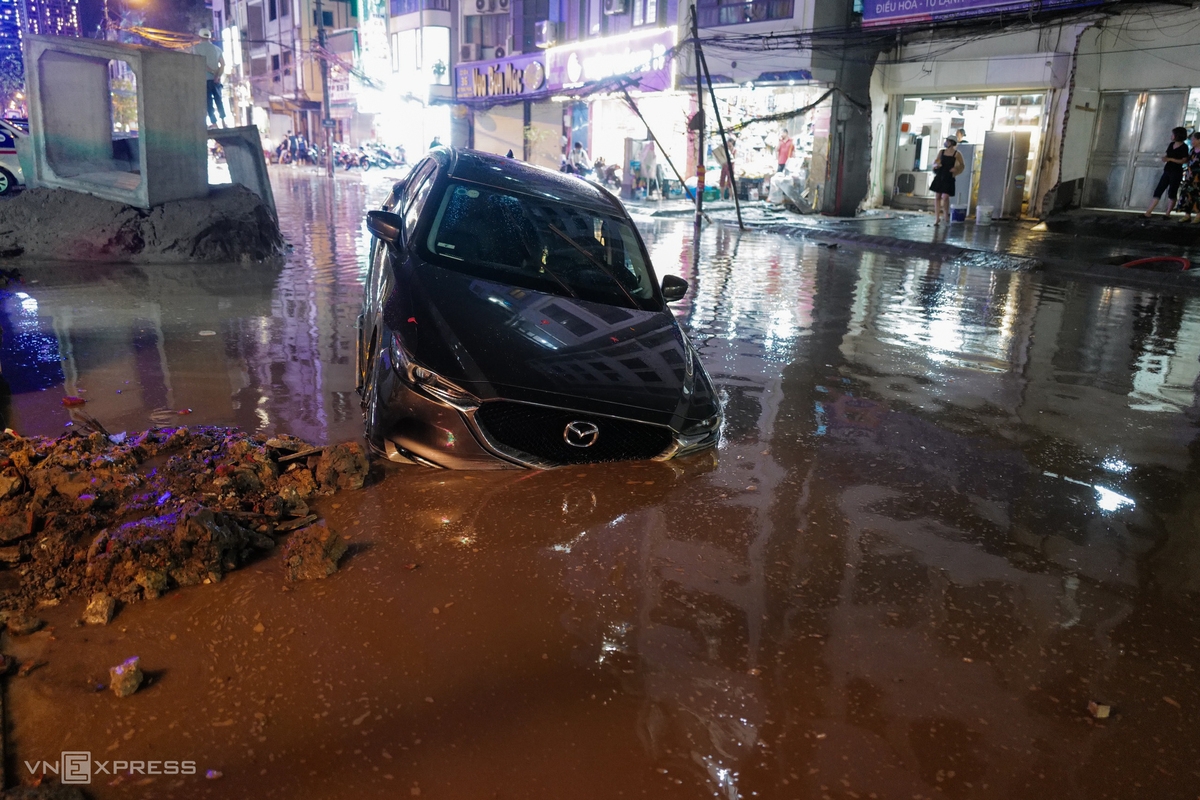 (Photo: VNE)
Several vehicles trying to navigate the flooding had their engines break down. One was even stranded in a deep sink hole.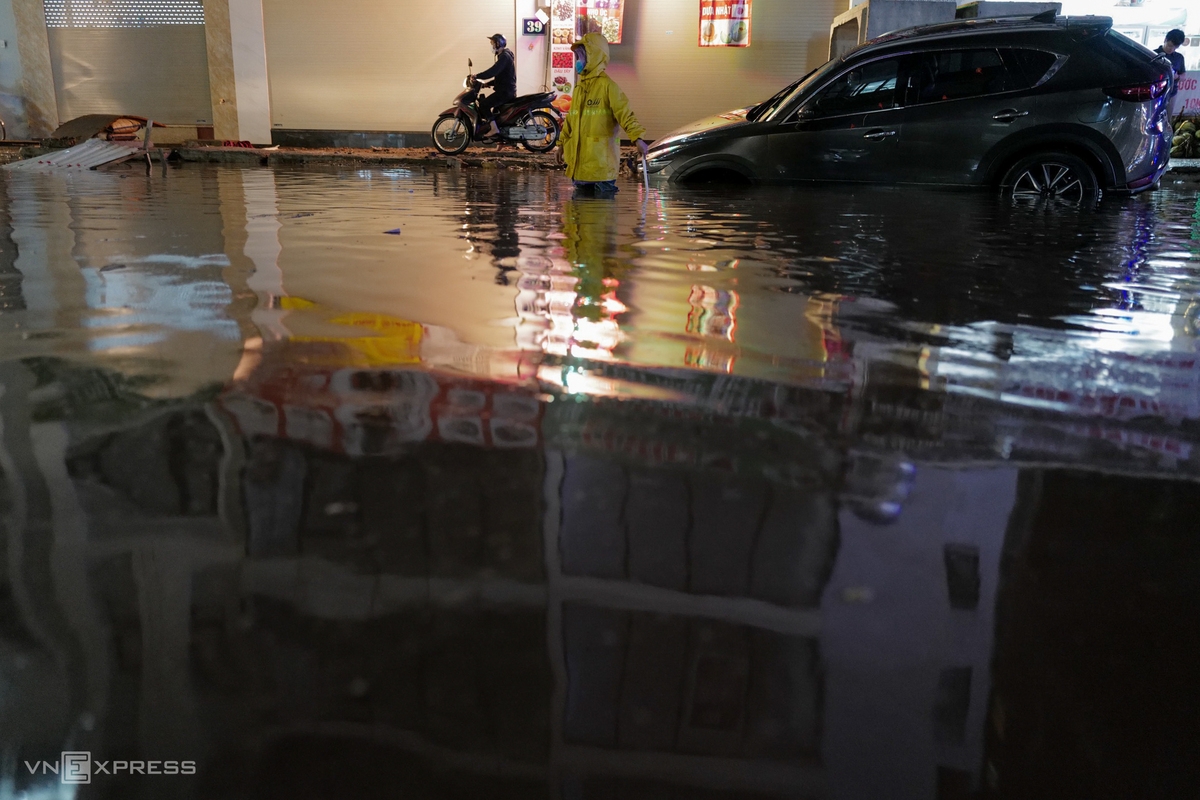 (Photo: VNE)
Rainwater reached an adult's knees in Vu Trong Phung street.
(Photo: VNE)
A man carries a woman across the road.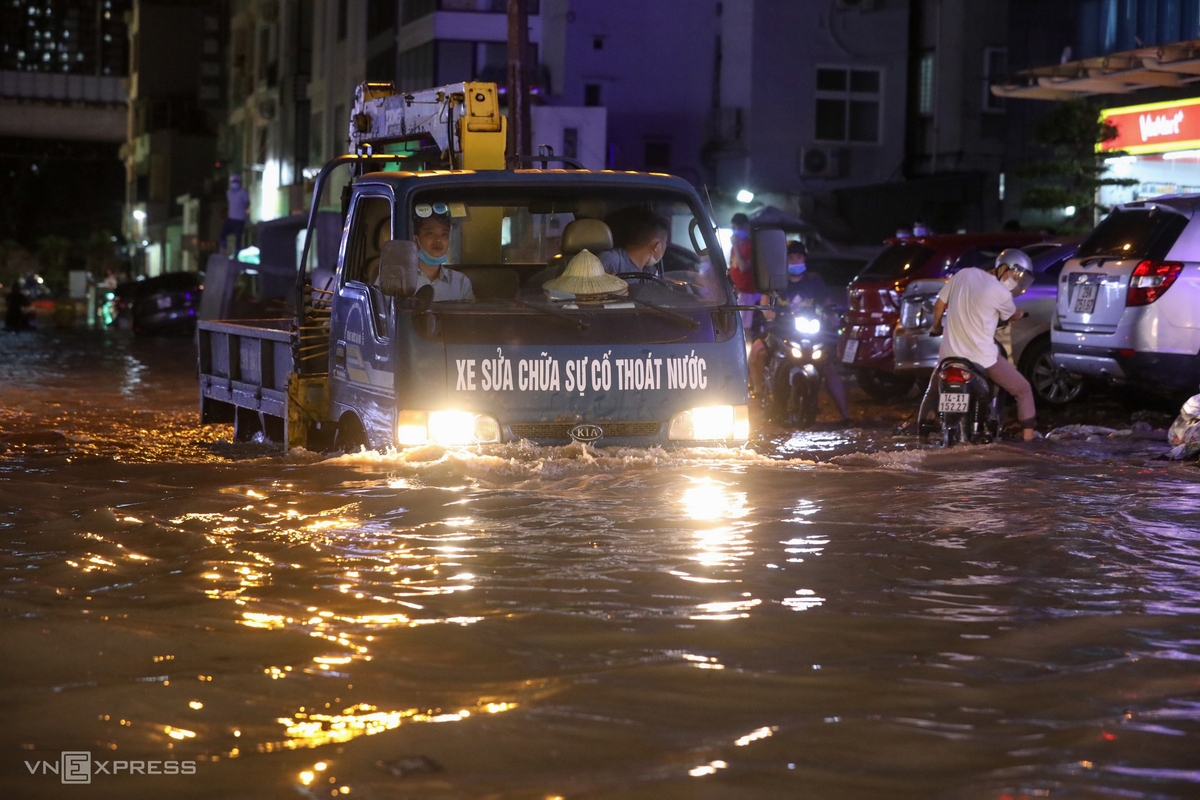 (Photo: VNE)
One truck waded through the high flood water.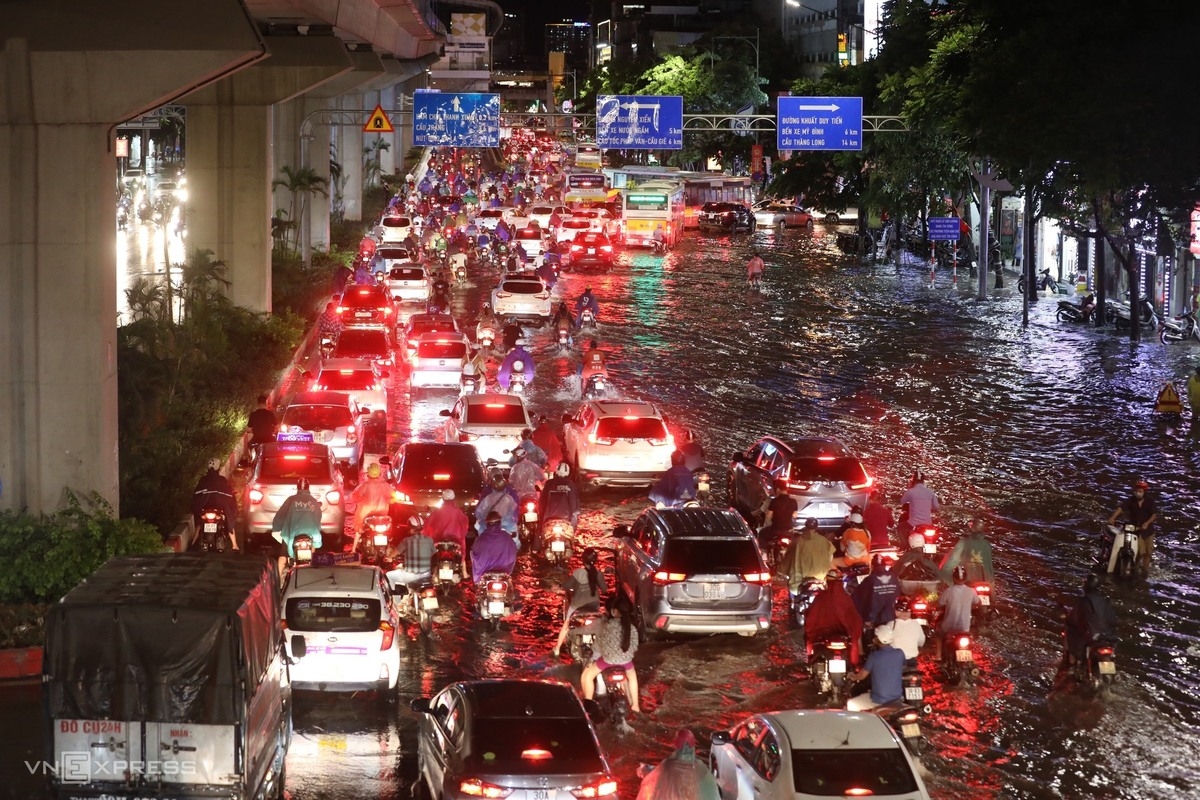 (Photo: VNE)
Heavy traffic jams were recorded in Nguyen Trai street. Rush hour after the rain lasted longer than usual.