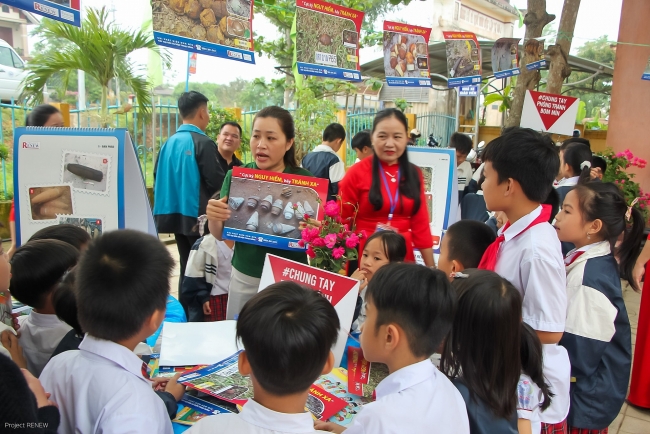 Designed as a participant's experience-centered playing ground, the Mine Risk Education integrated extracurricular activity was attended by over 200 schoolchildren; teachers and Youth Union officials in Cam Lo District (Quang Tri Province) attended the event.
Apart from unexploded ordnance (UXO) detection and clearance, communications and education are also one of the importance pillars of the UXO settlement.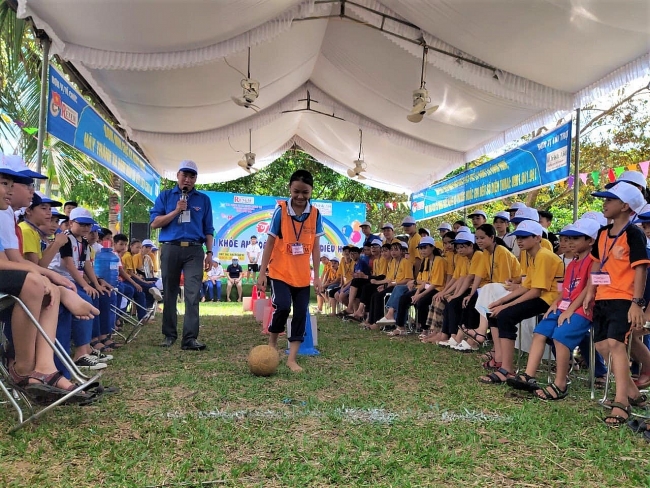 Project RENEW and Cam Lo District Youth Union (Quang Tri province) recently coorganized the Cam Lo District Children's Summer Camp 2020 event with the slogan: Fun and Safe for You – Educational Experience for All.