Top 10 Most Valuable Luxury Brands Worldwide
Even the most digitally averse brands are now embracing online channels to reach and engage with their affluent consumers. Every luxury brand on this list is enjoying significant customer attention.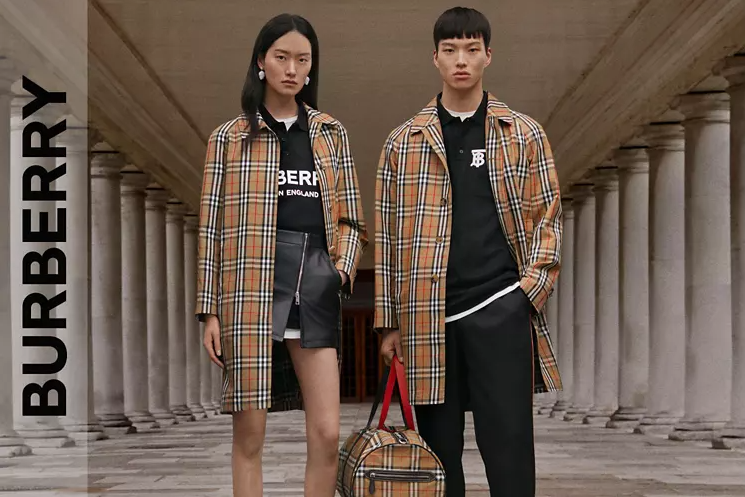 Burberry. (Photo: Sears)
Rank 10 - Burberry
Brand value: USD 3.9 billion
Burberry is a British luxury fashion house headquartered in London, England. It currently designs and distributes ready-to-wear including trench coats, leather goods, footwear, fashion accessories, eyewear, fragrances, and cosmetics.
In a report published by Statista Research Department, Jul 20, 2021, Burberry's worldwide revenue amounted to about 2.34 billion GBP in 2021. With around 475 stores around the world, Burberry is one of the biggest luxury fashion brands worldwide. The fashion powerhouse was the tenth most valuable luxury brand in the world and the only British company in the top 10 rankings as of 2020. In 2020, Burberry was valued at around 4.8 billion U.S. dollars.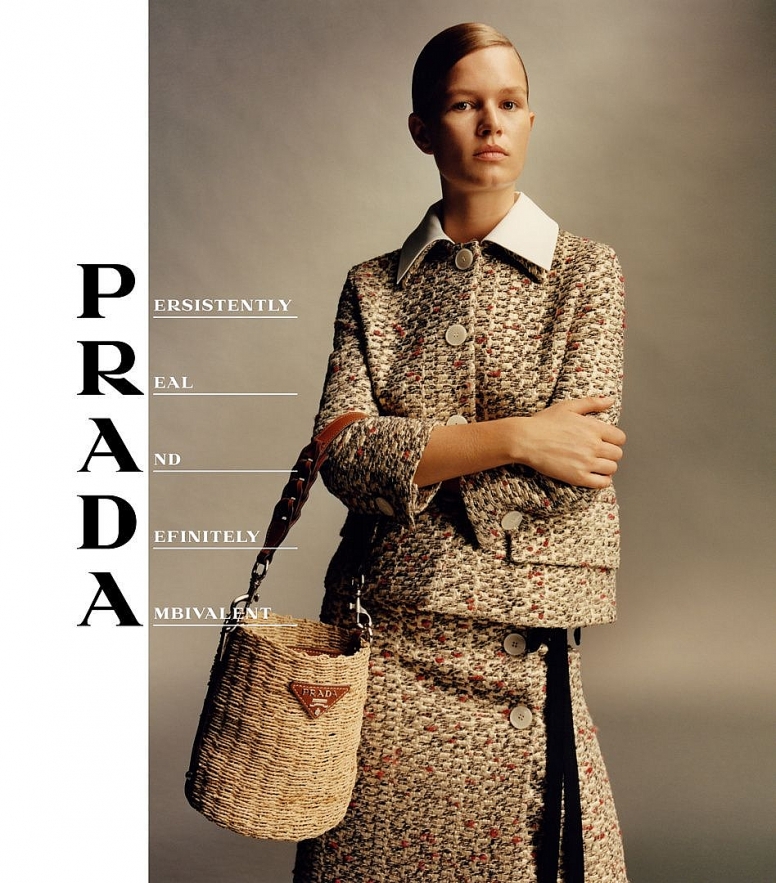 Prada. (Photo: Pinterest)
Rank 9 - Prada
Brand value: USD 4 billion
Prada S.p.A. is an Italian luxury fashion house that was founded in 1913 by Mario Prada. It specializes in leather handbags, travel accessories, shoes, ready-to-wear, perfumes, and other accessories.
According to data provided by Adwired, the value of the Italian luxury brand Prada was estimated at 5.35 billion euros on January 1, 2021. Prada's global sales reached 3.2 billion euros in 2019.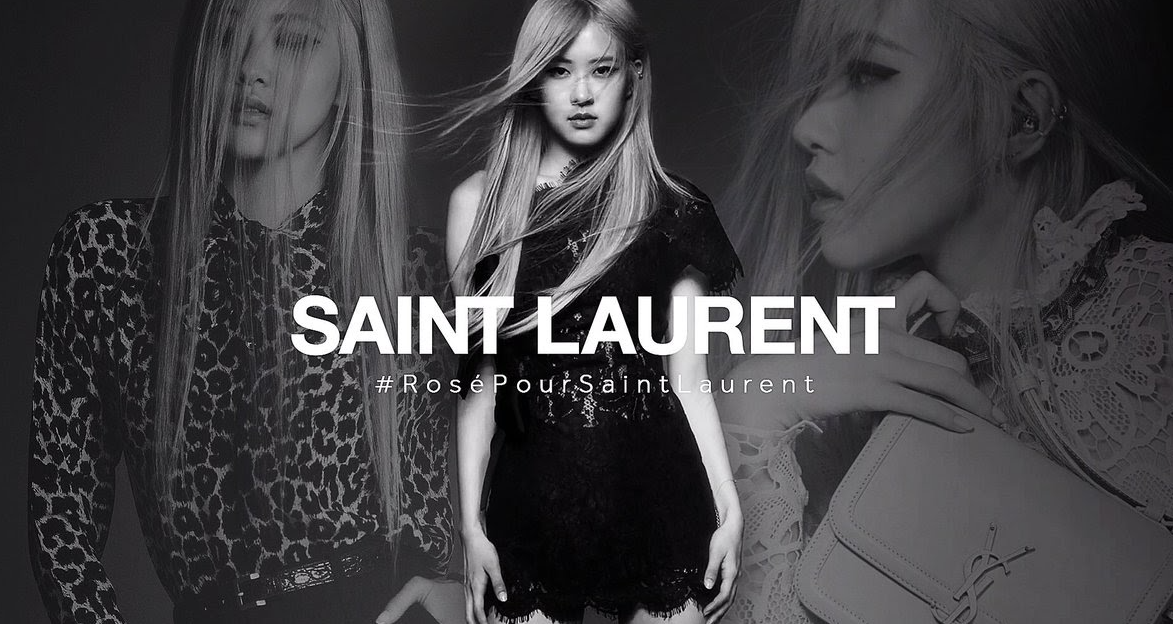 Saint Laurent. (Photo: Style Republik)
Rank 8 - Saint Laurent
Brand value: USD 5.2 billion
YSL brand is a high-fashion house founded by Yves Saint Laurent – one of the most celebrated fashion designers of the 20th century. His authentic and seductive style has gained immense popularity among true fashion lovers, who consider him the most influential European fashion designer of the modern era, said Porto Montenegro.
After leaving his position in Dior, in November 1960, Yves Saint Laurent founded his own fashion house with his partner, the industrialist Pierre Berge. That was just the beginning of the huge success of the YSL brand that would follow years later.
Brand Finance has calculated the brand value of the Saint Laurent brand 6 times between 2011 and 2021. The Yves Saint Laurent brand valuation has featured in 6 brand rankings, including the biggest France brands and the best Cosmetics brands.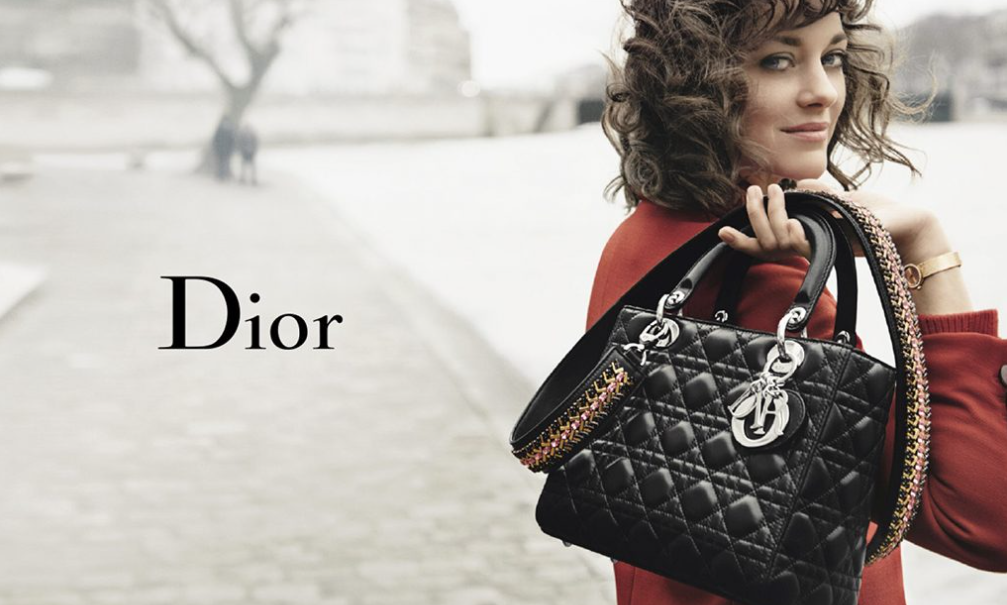 Dior. (Photo: 24cara)
Rank 7 - Christian Dior
Brand value: USD 5.4 billion
Christian Dior SE is a holding company, which engages in the design and sale of fashion accessories and beauty products. It operates through the following business groups: Christian Dior Couture, Wines & Spirits, Fashion & Leather Goods, Perfumes & Cosmetics, Watches & Jewelry, The Selective Retailing, and Other Activities, according to Forbes.
The Christian Dior Couture group designs manufacture and sell luxury articles. The Fashion & Leather Goods group manufactures leather handbags, shoes, and small leather goods. The Wines & Spirits group produces various wines and other spirits. The Perfumes & Cosmetics group sells fragrances and cosmetic products. The Watches & Jewelry group designs and sells watches. The Selective Retailing business group comprises the Group's own-label retailing activities. The company was founded by Christian Dior on October 8, 1946, and is headquartered in Paris, France.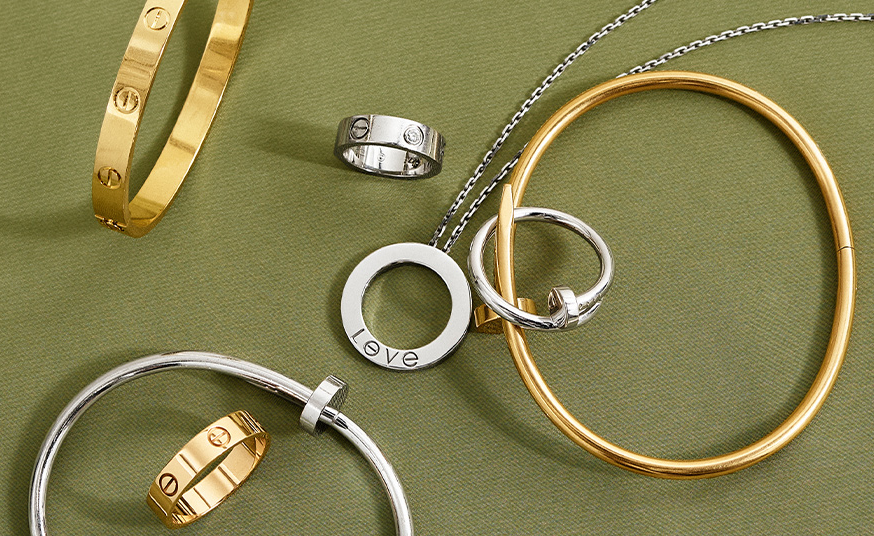 Cartier. (Photo: Real Style Blog)
Rank 6 - Cartier
Brand value: USD 7.3 billion
Cartier International SNC, or simply Cartier, is a French luxury goods conglomerate that designs, manufactures, distributes, and sells jewelry and watches. Founded by Louis-François Cartier in Paris in 1847, the company remained under family control until 1964.
Cartier has a long history of sales to royalty. King Edward VII of Great Britain referred to Cartier as "the jeweler of kings and the king of jewelers." In 1907, Cartier held its first exhibition and sale in Saint Petersburg, at the Grand Hotel Europe. Shortly after, it was appointed as official purveyor to Tsar Nicholas II of Russia.
Cartier is regarded as one of the most prestigious jewelry manufacturers in the world. As of 2021, the brand appears to be steadily on the rise and Forbes Most Valuable Brand List shows that Cartier has moved up three spaces, from 59th in 2018 to 56th in 2020. In 2021, the Cartier brand was valued at approximately 12.1 billion U.S. dollars. In comparison, the brand's valuation was 9.8 billion U.S. dollars in 2018, according to Statista.
Photo: Rolex
Rank 5 - Rolex
Brand value: USD 8.1 billion
Rolex is the leading name in luxury wristwatches. It is headquartered in Geneva, Switzerland, but relies on 4,000 watchmakers in more than 100 countries. It created the world's first waterproof watch in 1926. Rolex has a major presence in the sports world with endorsements in golf, motorsports, tennis, and yachting. Some of the world's most famous athletes pitch Rolex watches including Tiger Woods, Phil Mickelson, Roger Federer, and Lindsey Vonn. The company produces more than 800,000 watches annually.
Rolex was ranked 80th on Forbes World's Most Valuable Brands 2020.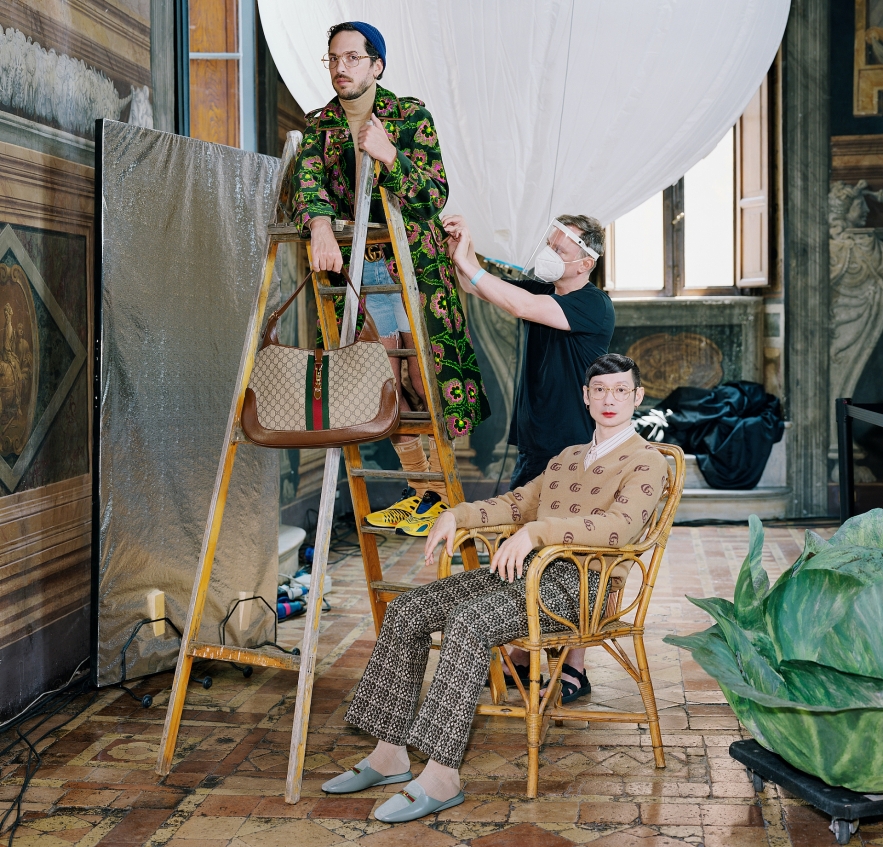 Gucci. (Photo: Wonderland Magazine)
Rank 4 - Gucci
Brand value: USD 33.8 billion
Gucci was founded in Florence, Italy in 1921 as a leather goods manufacturer and has now become one of the most glamorous and prestigious luxury brands worldwide. Most of Gucci's revenue originates from the sales of leather goods, such as handbags and wallets, followed by shoes and ready-to-wear clothing. Moreover, Gucci is the largest brand owned by Kering Group, its parent company, and represents its main source of revenue.
As mentioned above, after changing ownership on a few occasions, Gucci is now part of the Kering Group. Headquartered in Paris, since its creation in 1963, Kering Group has developed and evolved, ultimately becoming one of the leading players in the luxury sector. The Group is second only to LVMH Group, also headquartered in France, which owns some of the most exclusive luxury brands in the world.
In 2021, the Gucci brand was valued at approximately 15.6 billion U.S. dollars. In comparison, the brand's valuation was 10.19 billion U.S. dollars in 2019.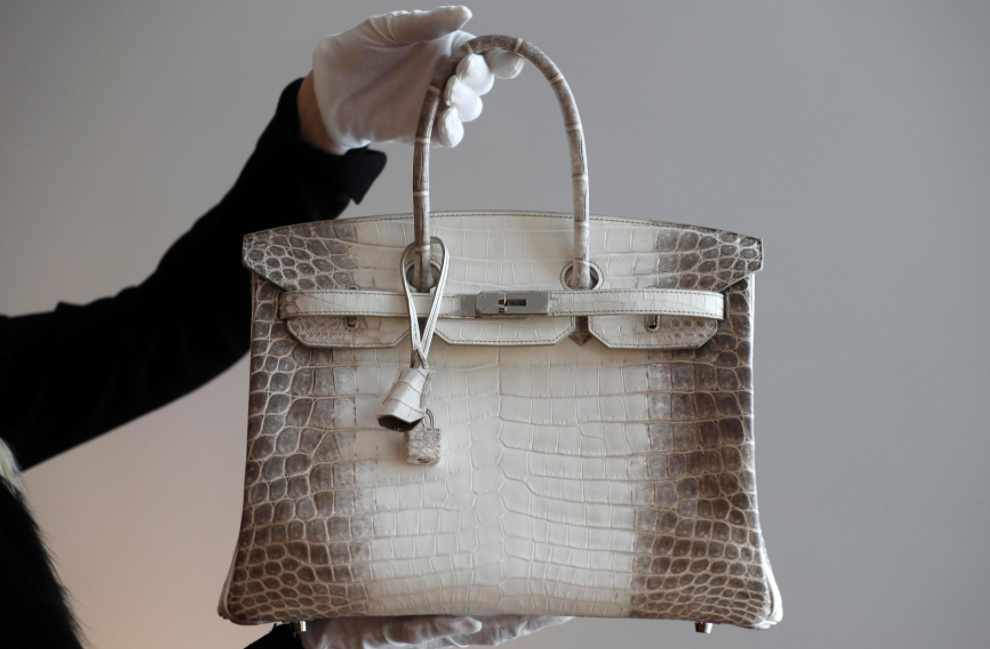 Hermès. (Photo: Pinterest)
Rank 3 - Hermès
Brand value: USD 46.4 billion
Hermès International SCA engages in the provision of textiles and apparel. Its activities include manufacturing, sale, and distribution of apparel products, such as leather goods and saddlery; ready-to-wear clothing; footwear; belts; gloves; hats; silk and textiles; jewelry; furniture; wallpaper; interior fabrics; tableware; perfumes; and watches. The company was founded by Thierry Hermès on June 1, 1938, and is headquartered in Paris, France.
In 2019, the brand was ranked 33rd in the Forbes List "World's Most Valuable Brands".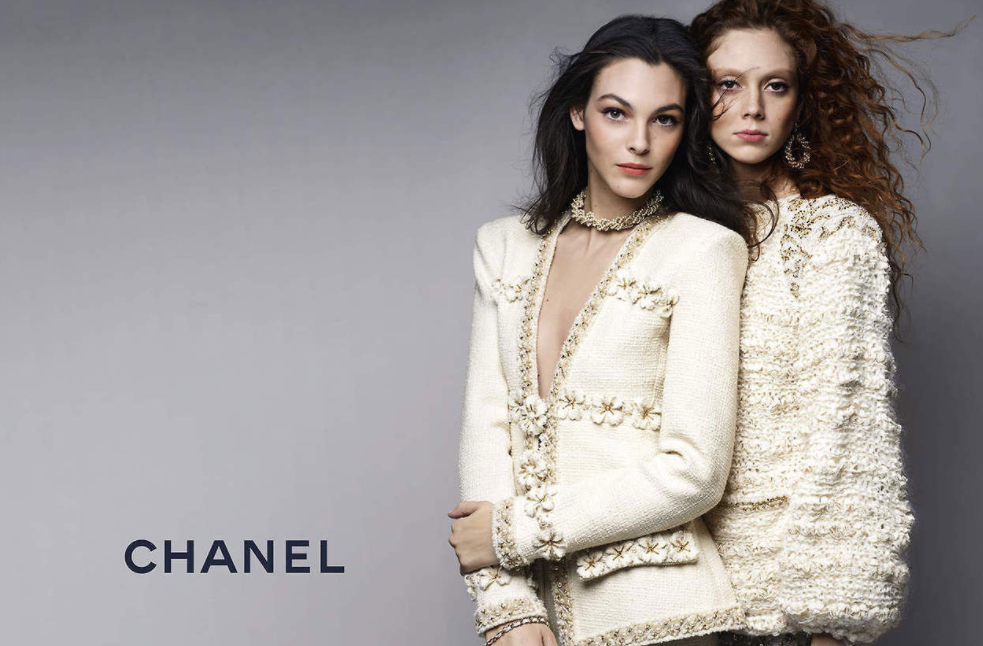 Chanel. (Photo: Harper's Bazaar)
Rank 2 - Chanel
Brand value: USD 47 billion
In 2021, Chanel's worldwide brand value amounted to approximately 13.2 billion U.S. dollars, a slight decrease in the previous year likely due to the impact of the pandemic. The worldwide brand value of Chanel had a positive trend in the time period between 2017 and 2020 and recorded the biggest growth in 2019 when it jumped from 5.9 billion U.S. dollars to almost 11.5 billion U.S. dollars.
Chanel, a century-old fashion house based in Neuilly-sur-Seine, France, produces high-fashion clothing as well as luxury items and accessories, most notably the popular fragrance Chanel No. 5. The company is one of the most valuable luxury brands worldwide, with other luxury fashion giants such as Louis Vuitton, Hermes, and Gucci. Chanel's value correlates with its wide popularity. Among U.S. consumers, the company was one of the top well-known luxury fashion & accessory brands.
The popular French fashion house experienced uninterrupted growth in revenues in recent years as well as a steep increase in brand development. In 2019, Chanel also featured among the fastest-growing luxury brands.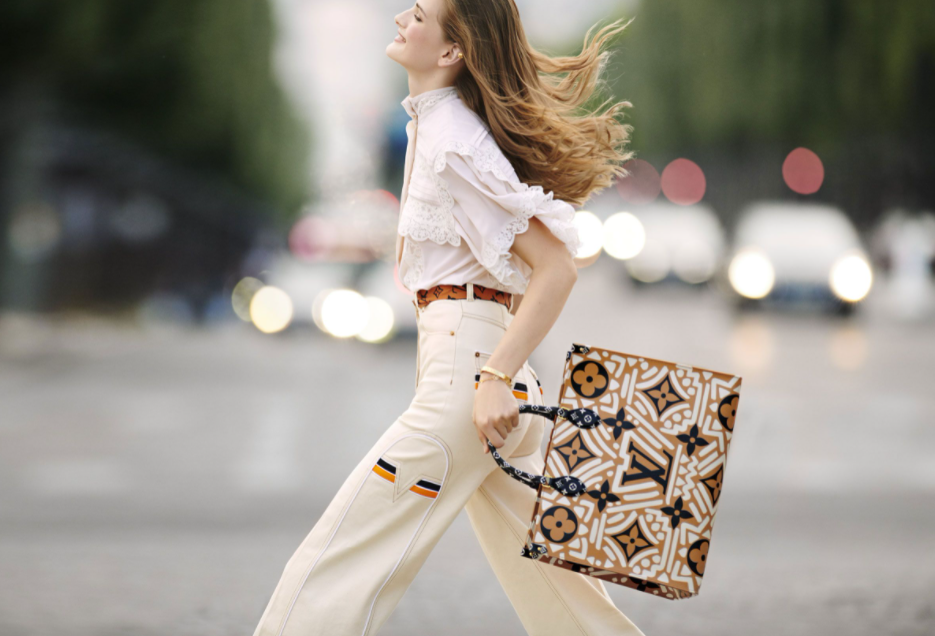 Louis Vuitton. (Photo: Harper's Bazaar)
Rank 1 - Louis Vuitton
Brand value: USD 75.7 billion
Louis Vuitton is the world's most valuable luxury brand and is a division of LVMH. Its products include leather goods, handbags, trunks, shoes, watches, jewelry, and accessories. Most of these are adorned with the LV monogram. It is one of the most profitable brands in the world with profit margins north of 30%. Louis Vuitton launched its first perfume in 70 years during 2016, and LVMH built a state-of-the-art fragrance factory to develop the perfumes. Actress Emma Stone was the star of Louis Vuitton's first fragrance film.
The brand added men's fragrances last year. Maison Louis Vuitton launched a new Paris flagship store in 2017, and the brand celebrates its 165th anniversary this year. Actresses Léa Seydoux and Alicia Vikander continue to serve as brand ambassadors for Louis Vuitton.
In 2021, the Louis Vuitton brand was valued at approximately 14.86 billion U.S. dollars. In comparison, the brand's valuation was 13.58 billion U.S. dollars in 2019.
Top 10 Most Beautiful European Cars

Europe has always been at the forefront of beautiful car design. The European car market has always been a space of great thrills and enticing ...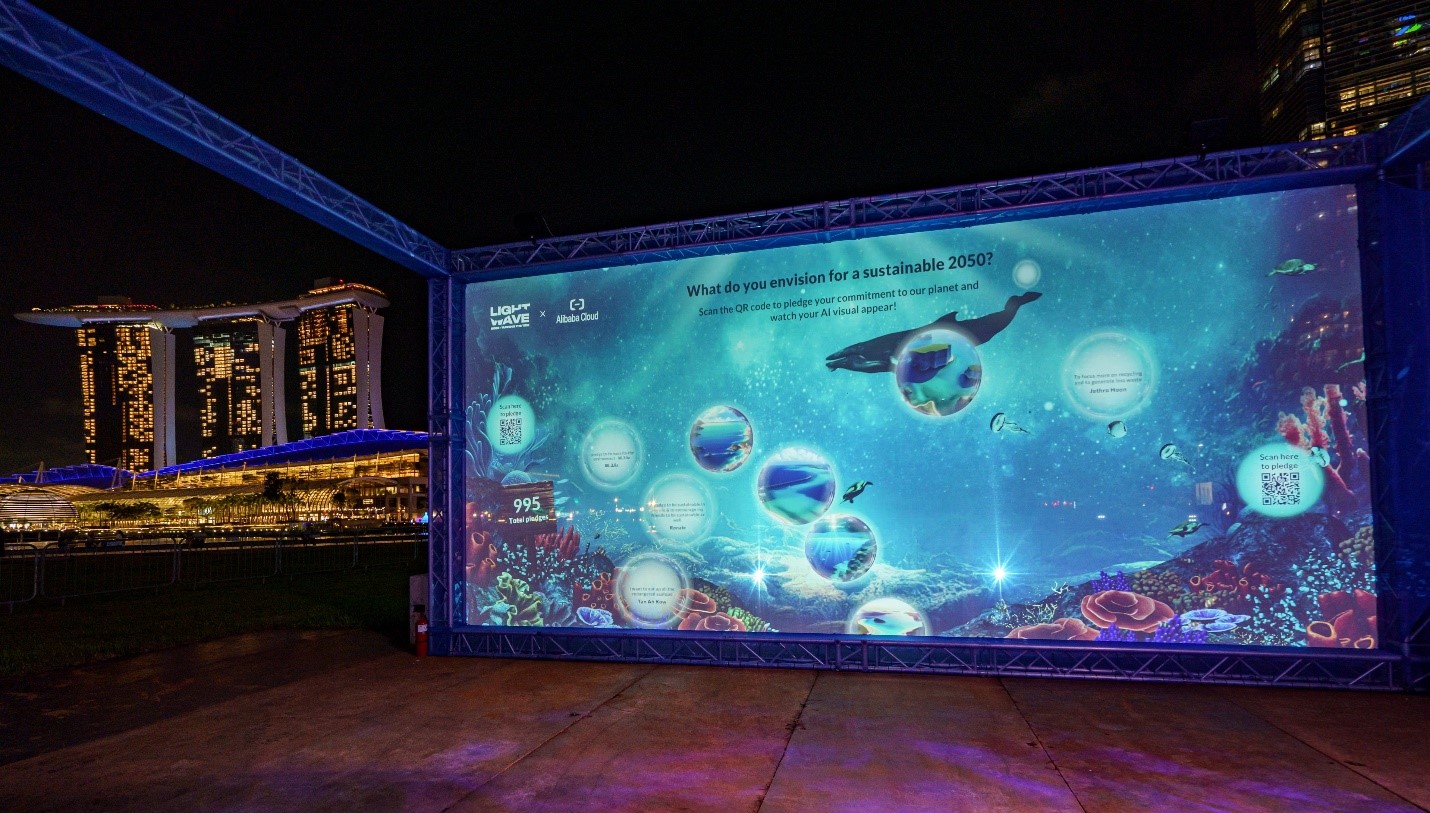 Economy
Alibaba Cloud, the digital technology and intellectual backbone of Alibaba Group, is proud to be the partner of i Light Singapore 2023, organized by the Urban Redevelopment Authority (URA).
June 01, 2023 | 10:55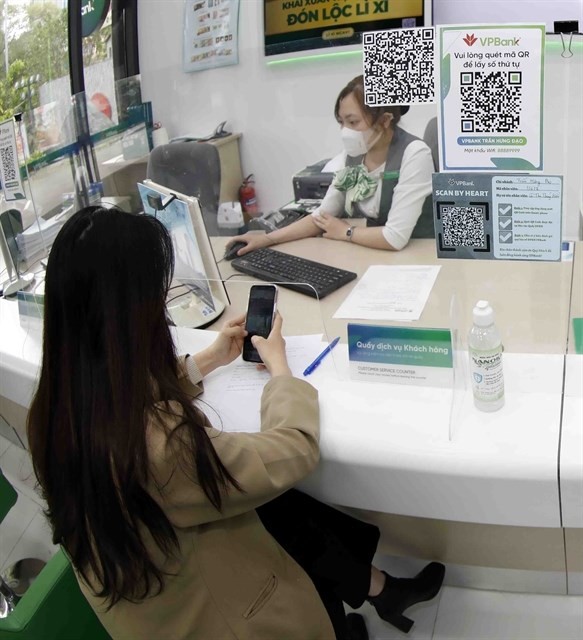 Focus
Digital payments have been growing at 40% for the last four years, one of the world's fastest digital transformation rates.
May 31, 2023 | 22:17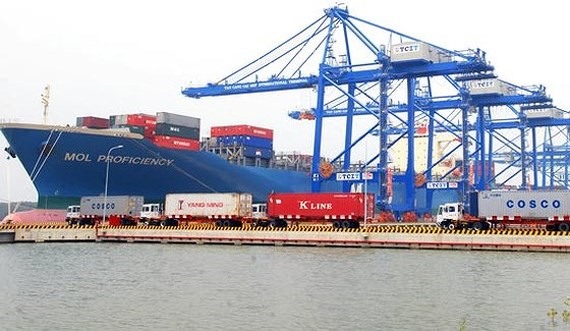 Economy
President and CEO of the US-ASEAN Business Council (USABC) Ted Osius reaffirmed the support for Vietnam's digital transformation strategy and green energy transition, promoting mutually beneficial trade and investment relationships between the U.S. and the ten countries of Southeast Asia.
May 31, 2023 | 22:16