US pork producers seek to penetrate deep into Vietnam market
Vietnam represents one of the best near-term export opportunities for the U.S. pork industry, said National Hog Farmer, a news page for the hog industry.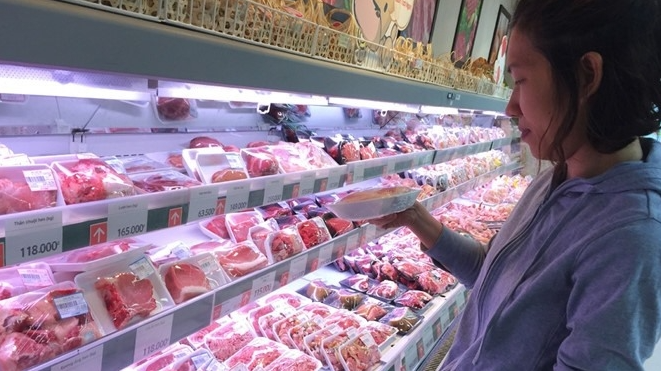 Photo: Nhan Dan
More than 70 US lawmakers led by Representatives Ron Kind (D-Wisconsin), Darin LaHood (R-Illinois), Jim Costa (D-California), and Dusty Johnson (R-South Dakota) recently sent a letter to US Trade Representative Katherine Tai calling for enhanced access for US pork in Vietnam.
In their letter, the US lawmakers noted that Vietnam presents a tremendous opportunity for US pork exporters. Last year, they said Vietnam imported only 25,000 tonnes of pork from the US, while Mexico, the second-largest importer of US pork, consumed 735,000 tonnes.
"While Mexico may be geographically closer, Vietnam's roughly 96 million citizens consume 57 lbs. of pork per year compared to Mexico's 31 lbs. Allowing US pork producers to fill this great demand provides the opportunity to increase the value of exports to Vietnam from the current US$54 million to a level closer to Mexico's US$1.2 billion," the lawmakers analyzed in the letter, according to VOV.
Diversifying market opportunities, including exports, remains a priority for Minnesota hog farmers and the U.S. National Pork Producers Council (NPPC). As an industry annually exporting more than one-quarter of production, establishing fair trade agreements will create a more resilient demand portfolio for pork.
While NPPC is focused on numerous markets, Vietnam represents one of the best near-term export opportunities. Vietnam is a major pork-consuming nation dealing with African swine fever (ASF) outbreaks in its domestic herd. The country is in need of affordable, reliable pork, yet U.S. pork producers are hamstrung by unwarranted tariffs and non-tariff barriers, allowing global competitors to take advantage of the supply shortfall.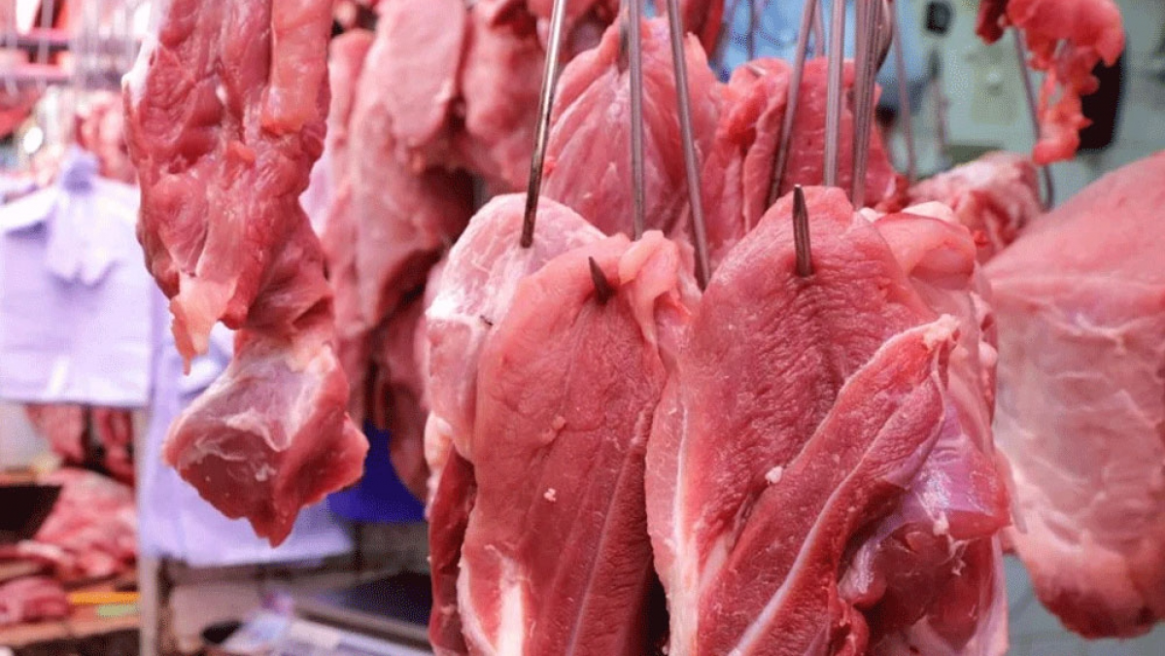 Photo: VOV
Last year, Vietnam took an initial step forward in addressing the U.S. pork tariff disadvantage when, from July-December 2020, it temporarily reduced its Most Favored Nation tariff rates from 15 percent to 10 percent for frozen U.S. pork products. As a result, U.S. pork exports doubled during that timeframe, compared to the first half of the year, according to National Hog Farmer.
"The surge in exports during the tariff reprieve, coupled with Vietnam's growing population and a cultural preference for high-quality pork, demonstrates that the United States is barely scratching the surface of its export potential to Vietnam," the lawmakers outlined to Tai.
Despite being a country with great pig farming potential – a total pig herd size of more than 27.1 million, Vietnam is still reporting a modest figure in its pork export value (over US$50 million in 2020), according to the Ministry of Agriculture and Rural Development.
In the coming time, in order to step up the exports of pork to other markets in line with the OIE's regulations, it is necessary to reorganize production within the pig farming industry, develop pork into a national product, and continue the control of diseases, especially African swine fever. In addition, support should be offered to encourage investment in developing husbandry following the value chain with national identification codes and product traceability, alongside the building of large-scale pig farming complexes and applying high technology regarding the enterprises playing a central role in the connection with cooperatives and farming households producing and consuming products. It is also essential to promote circular production while ensuring biosafety and disease safety.
By 2025, Vietnam is expected to have 10-12 major linked production chains, creating a lot of clean, high-quality meat to meet the requirements of importing countries. Accelerating exports will work to balance the pork supply and demand, thus generating more benefits for enterprises and farmers, contributing to the sustainable development of Vietnam's husbandry sector, said Nhan Dan.
Focus
Brazil is Vietnam's largest trading partner in Latin America and in the top three of Vietnam's largest markets in the Americas.
June 07, 2023 | 14:29
Economy
The deputy chief minister praised the literary contributions of Dai and stressed the importance of promoting literature and education in the state. He also highlighted the achievements of individuals from various sectors, including sports, education, and business, who brought laurels to the state.
June 07, 2023 | 07:00