Vibrant nightlife at fish market in Bai Tu Long Bay
After midnight, hundreds of small traders flock to Ben Do fish market to buy seafood from fishermen who have just landed ashore.
(Photo: VNE)
Ben Do seafood wholesale market, in Cam Thuy Ward, Cam Pha City, lies along Bai Tu Long Bay, is one of the largest fish markets in the entire Quang Ninh province. Hundreds of boats going in and out of the markets to trade on fish every day.
Ben Do fish market starts its day at 1 in the morning, traders and retailers gather for night trading and gradually disperse as daylight cracks in.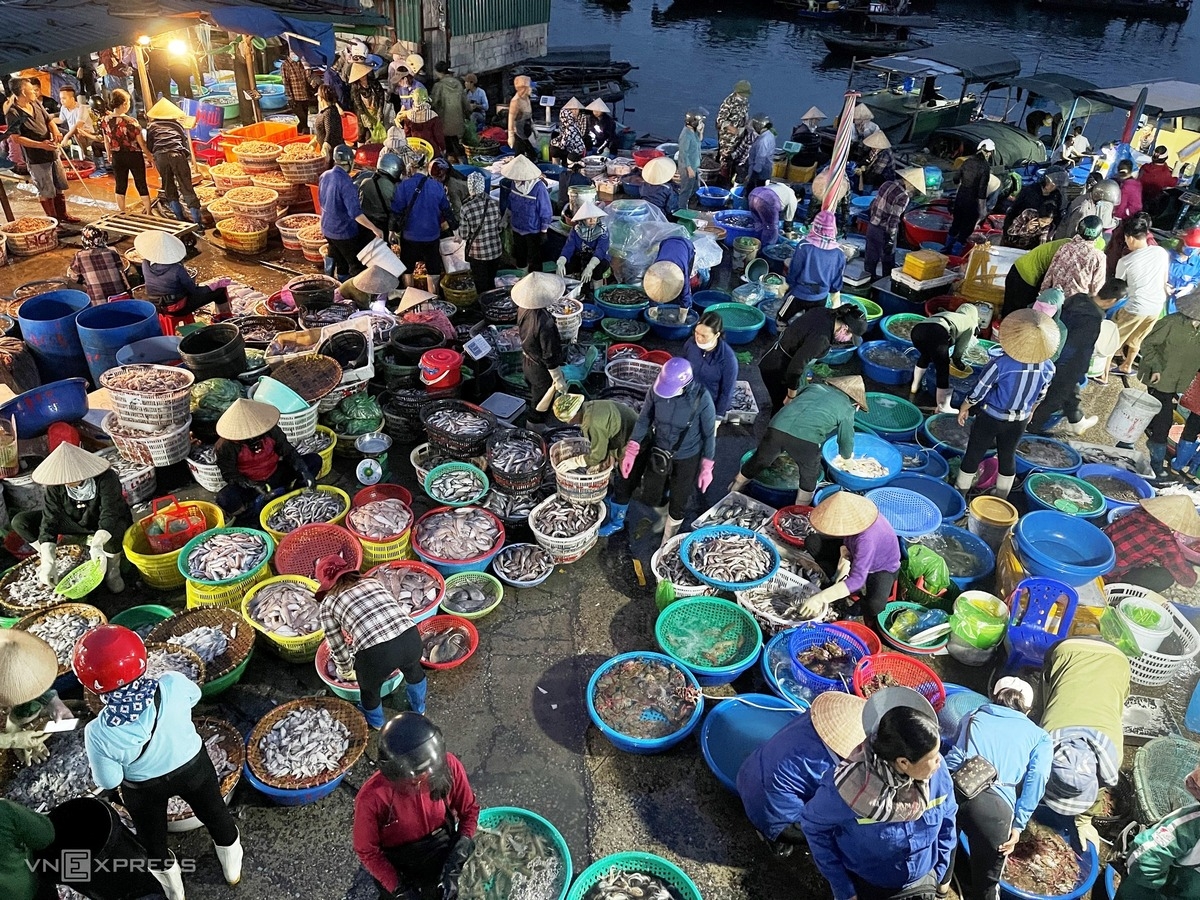 (Photo: VNE)
From 1 am to 4 am, hundreds of small traders come to buy seafood from fishermen, they will then head to wet markets to sell during daylight. Other groups take the seafood to sell in bulk for restaurants.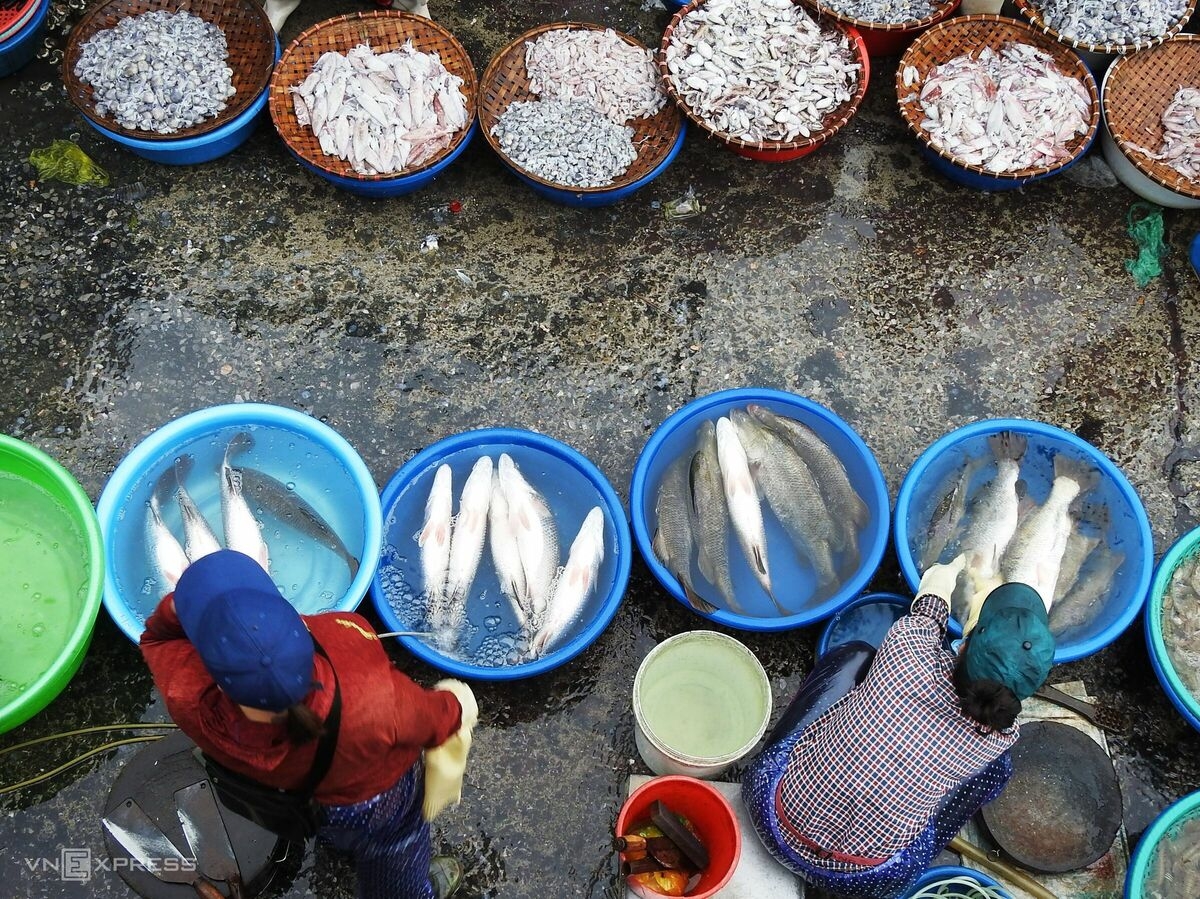 (Photo: VNE)
Every day, fishermen's boats spread out to the sea to catch seafood. From midnight until dawn, these boats go back ashore and sell their newly-caught seafood, including fish, shrimp, crab, prawns, etc.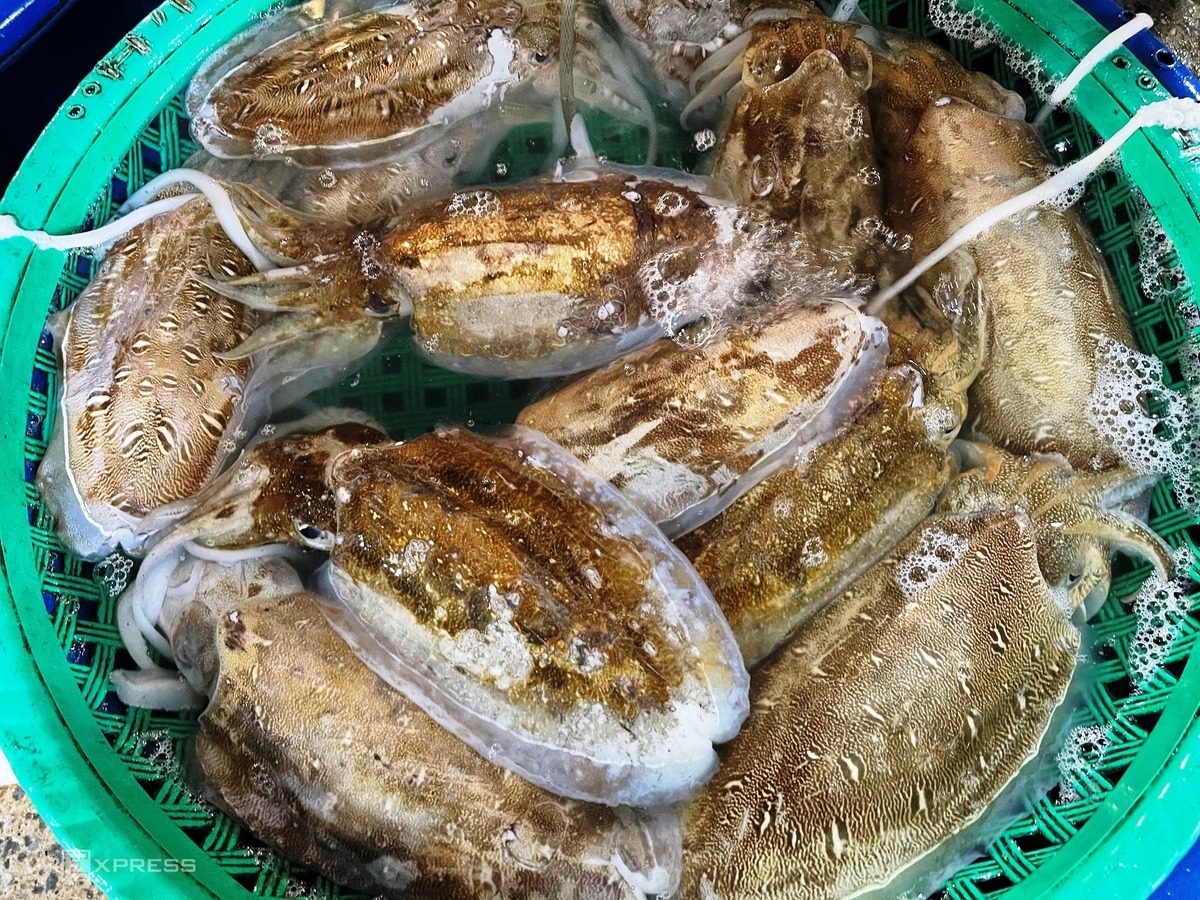 (Photo: VNE)
Big fresh squids are priced from VND 300,000 - 350,000 (US $12.98 - 15.15).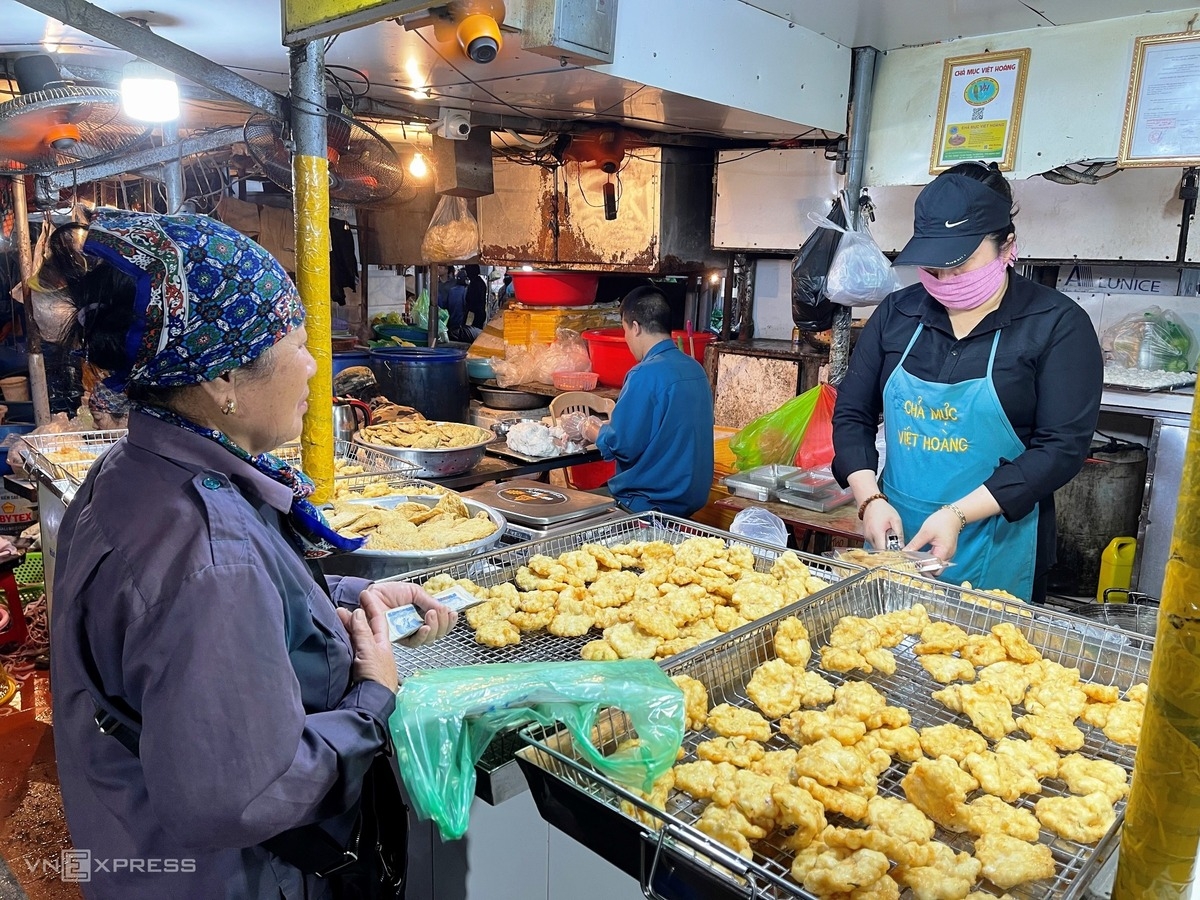 (Photo: VNE)
Squid sausage is made on the spot from ground squids which are all freshly caught. One kg of squid sausage is sold at VND 350,000 - 400,000 ( US $15.15 - 17.31).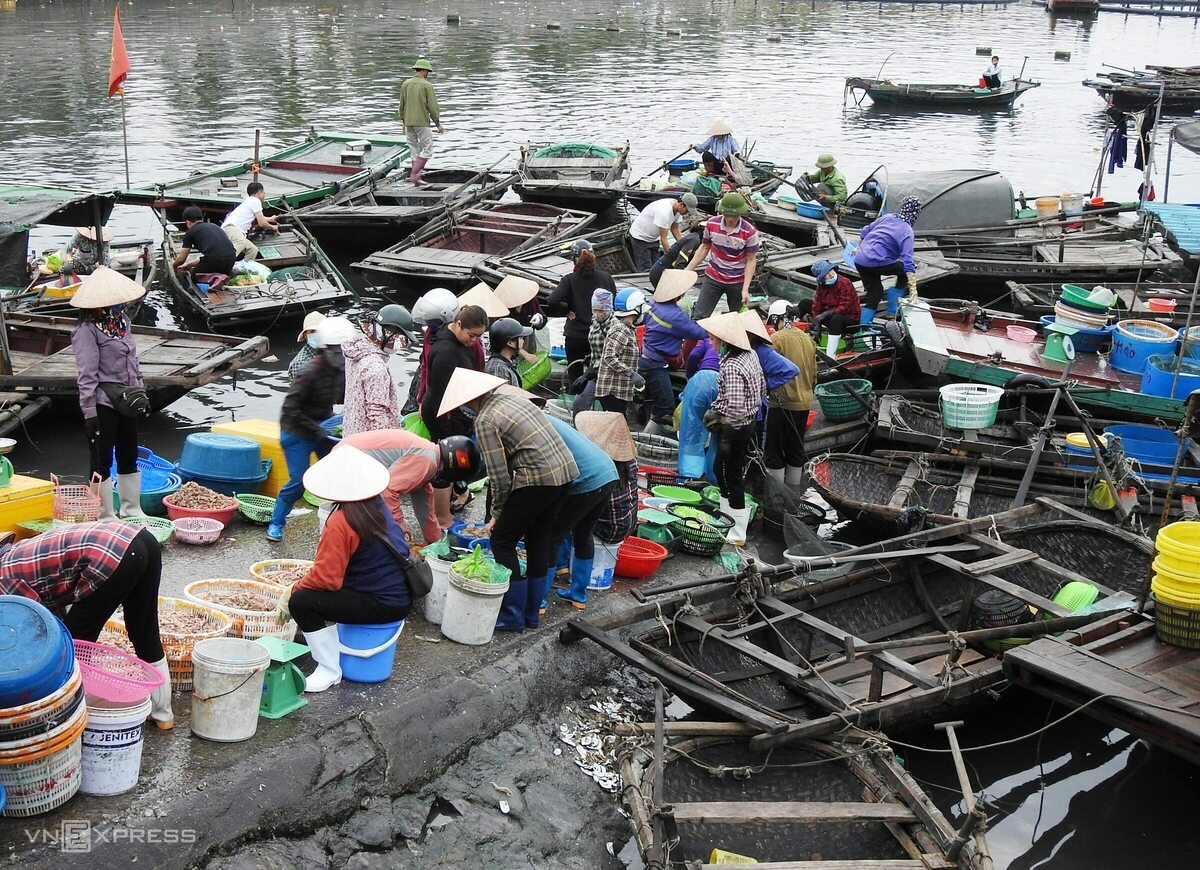 (Photo: VNE)
The market is at its most vibrant and crowded at 4 am - 6 am.
"My house is in the vicinity of Ben Do market. Thus, I would get up early and go to the market from dawn to buy the freshest and biggest ingredients for the meal at a reasonable price", Ms. Mai, from Cam Thuy ward, told VNE.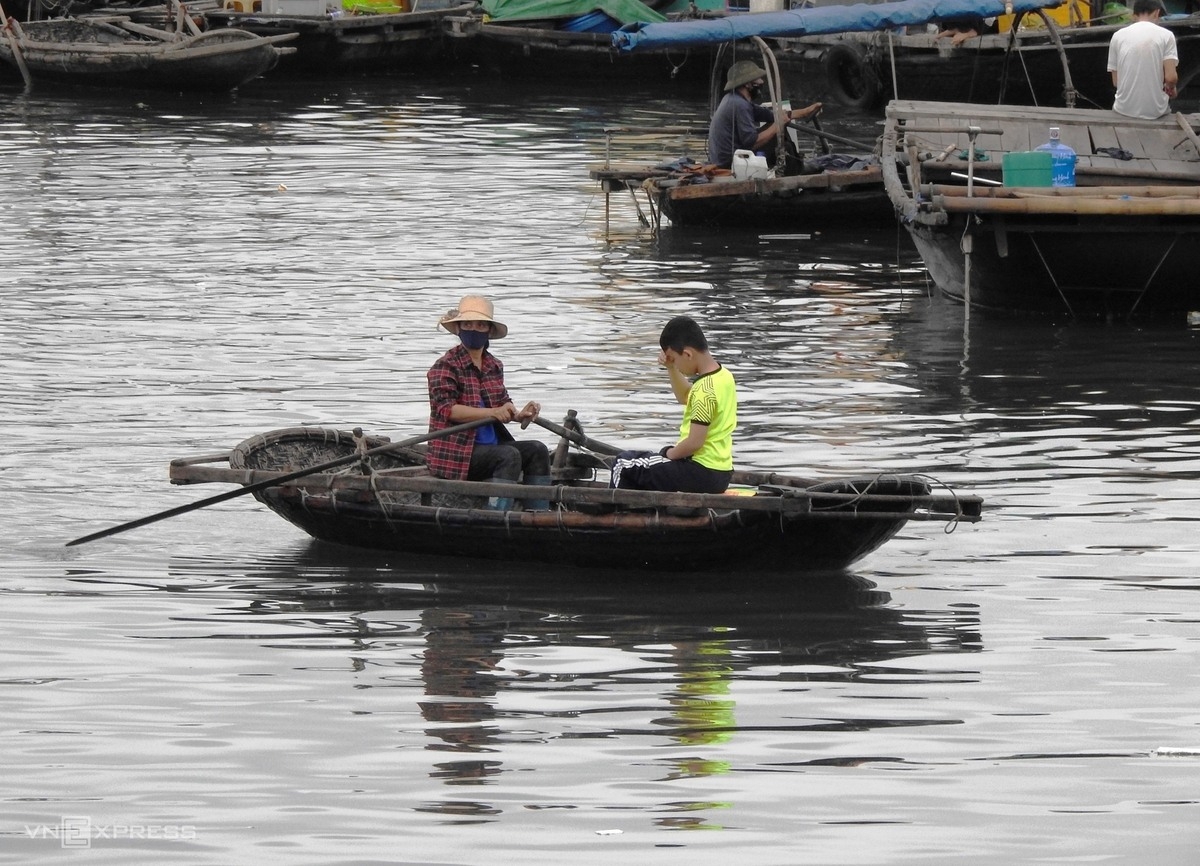 (Photo: VNE)
Children who live in floating boathouse are carried ashore by their parents to go to school. There are around 10 children living with their parents in afloat houses in Ben Do market area.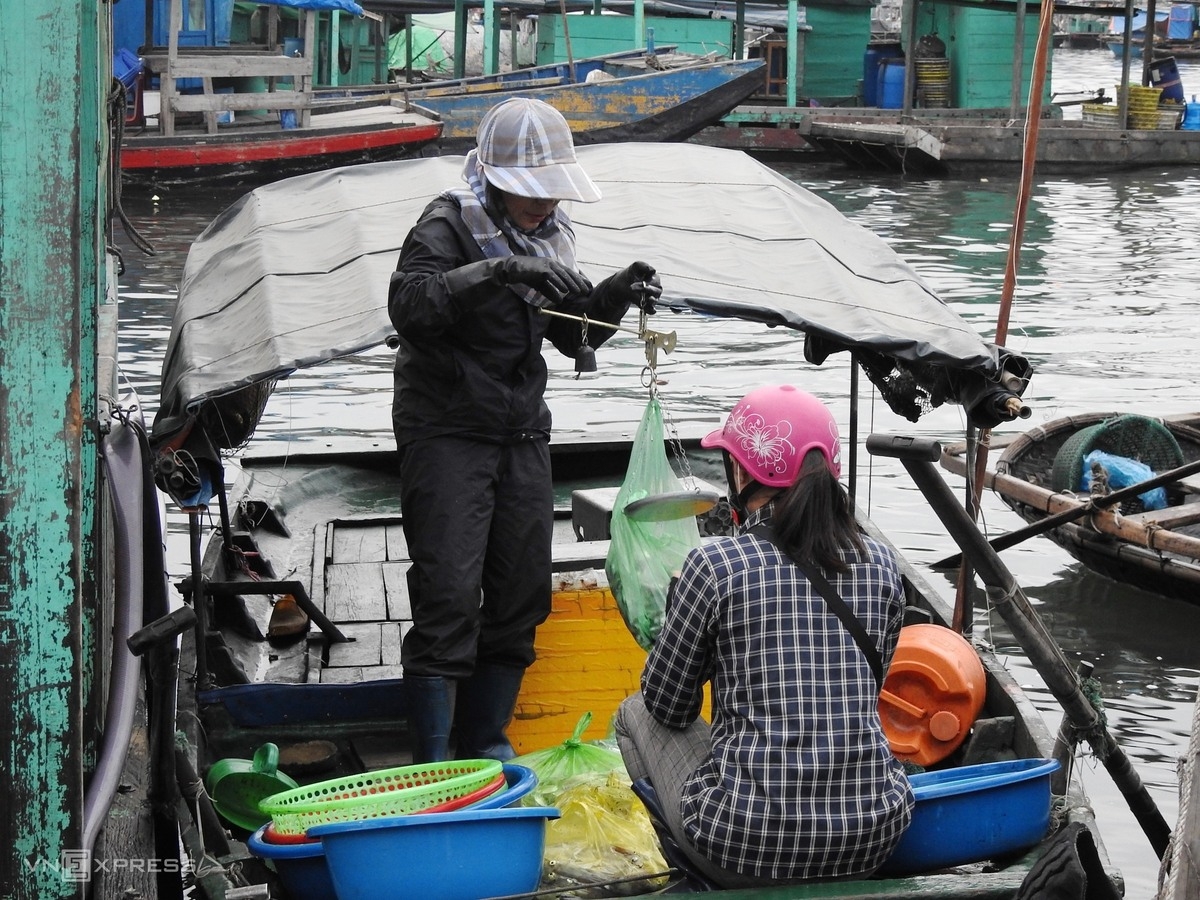 (Photo: VNE)
One fisherman is weighing a batch of gourami fish to sell to a small trader right on her boat. Gourami fish is sold at VND 70,000 - 100,000 (US $3.03 - 4.33) per one kg.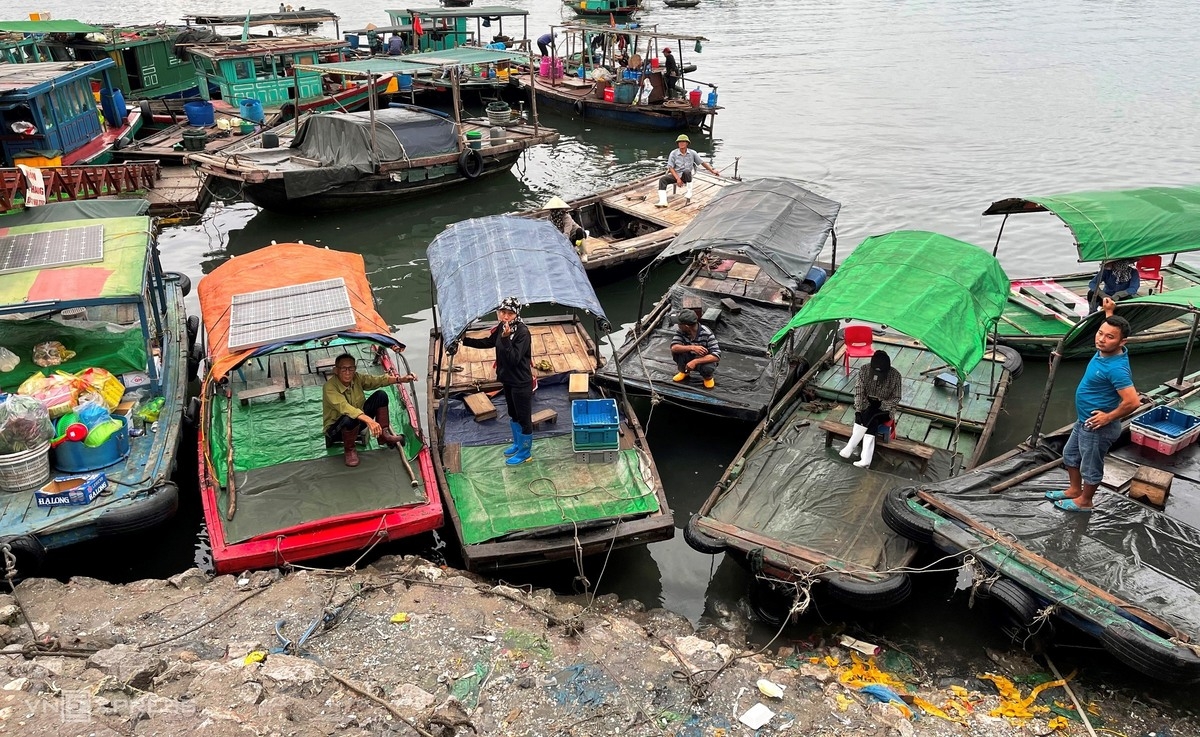 (Photo: VNE)
One group of 10 boat drivers who have been fetching people in and out of the markets for almost 10 years now. They earn some VND 200,000 - 300,000 (US $8.6 - 12.98) everyday.
(Photo: VNE)