Vietnam Airlines flight land off suddenly as passenger burns tissue on-board
Vietnam Airlines' flight number VN243 from Hanoi to Ho Chi Minh City was forced to turn around and delayed one hour because a passenger used a lighter to burn tissue in the cabin.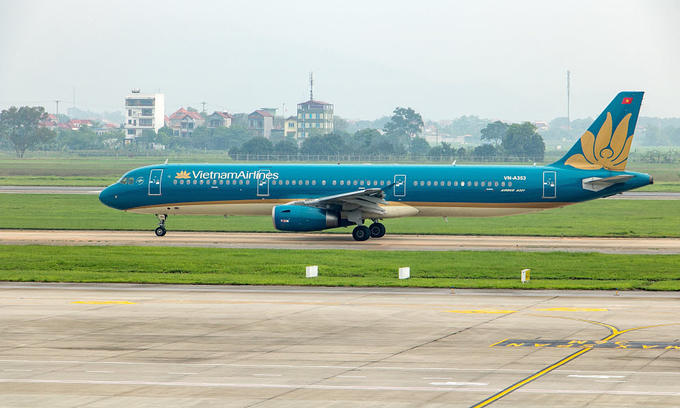 A Vietnam Airlines plane lands at Noi Bai International Airport. Photo by Shutterstock/Minh Tan.
According to Zing, Vietnam Airlines, one of the biggest air carriers in Vietnam has confirmed the information. The flight, which was expected to take off at 8 am this morning (November 2), can not be conducted as a flight attendant had detected a passenger, whose identity remains unrevealed, used a lighter to burn tissue. On being discovered, he quickly doused the fire then no damage was caused to the plane.
No sooner than the situation happened did the flight team decide to turn the plane around to the air station and report it to competent parties. The flight then took off at 9 am, one hour later than expected.
"The airline expected to receive sympathyfrom passengers in case the operation schedule has to be changed due to this incident", said a representative of Vietnam Airlines.
Tran Hoai Phuong, Director of the Northern Airports Authority considered that this was an act of threatening aviation safety. The passenger was forced to leave the plane.
The port authority will continue to clarify whether or not the guest has any motives. The passenger will be handled according to Decree 162 of the Government.
Under the regulations of the Civil Aviation Authority of Vietnam, passengers are allowed to carry a small light on the aircraft with hand luggage, which does not contain non-permeable liquid fuel (other than liquefied gas).