Vietnam emerges as popular investment destination for 140 countries
Vietnam has emerged as an investment destination for 140 countries and territories globally, attracting 33,000 foreign direct investment (FDI) projects with total registered capital of US$394 billion, according to the Ministry of Planning and Investment (MPI).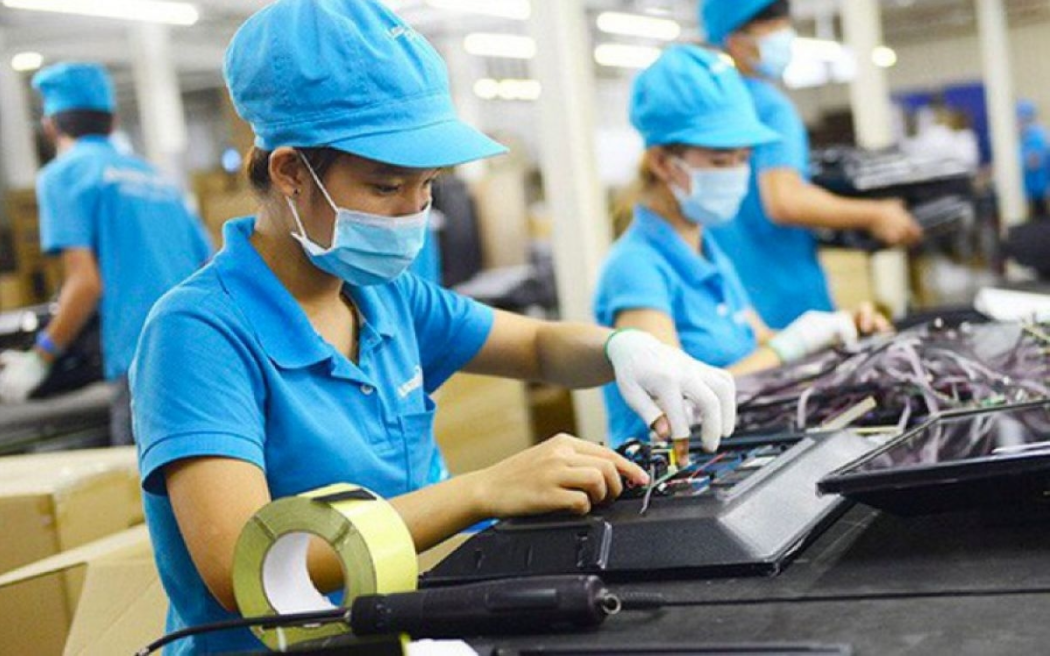 Photo: VOV
Despite the impact of the COVID-19 pandemic, Vietnam has successfully fulfilled its dual goal of epidemic prevention and economic recovery. It was one of the few countries in the world last year recording positive GDP growth, at 2.91%, while many others suffered from contraction, said MPI Deputy Minister Nguyen Thi Bich Ngoc on May 17.
The country's macroeconomic situation last year and during the opening four months of this year remains stable, said Ngoc, noting its GDP growth is likely to reach approximately 6.7% this year.
Although global FDI has yet to show signs of recovery, the country's FDI attraction can be viewed as relatively positive, with the total newly and additionally registered capital, capital contribution, and share purchases reaching US$12.25 billion in four months. Notably, the newly registered capital presented an increase of 24.7% compared to the same period from last year.
The latest report by the General Statistics Office (GSO) shows Vietnam is currently considered a "safe land" for high-quality FDI inflows. A number of large international corporations and businesses are keen to seek investment opportunities locally as they strive to diversify the supply chain and limit their reliance on the Chinese market.
Vietnam has become one of the safest destinations in which to welcome capital flow thanks to its COVID-19 containment efforts and continued macro-economic stability, says the GSO in its analysis, VOV cited.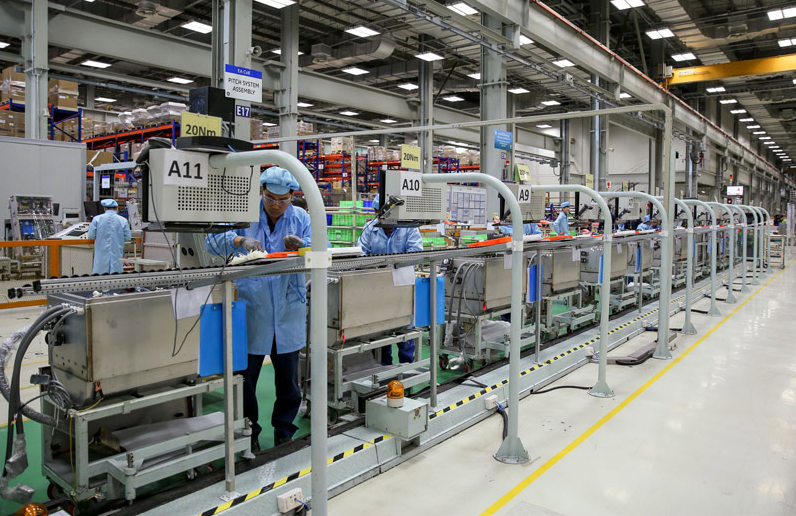 Photo: Hanoitimes
According to Hanoitimes, Foxconn's manufacturing plant is currently under construction in the northern province of Bac Giang and on track for operation in the first half of 2021. Vietnam's Ministry of Planning and Investment in September 2020 revealed Taiwan-based Pegatron, a manufacturing partner of the world's major tech firms such as Microsoft, Apple, or Sony, has also planned to invest US$1 billion to build a manufacturing complex at Nam Dinh Vu industrial park in the northern city of Hai Phong. Such movements from multinationals are part of a global investment trend in Vietnam throughout the year.
Most notably, foreign investors are highly appreciative of the nation's socio-political stability, a point which is widely considered to be one of the key factors in implementing economic development policies and strengthening investors' confidence in the local investment climate.
In addition, Vietnam has established a working group aimed at promoting foreign investment whilst supporting multinational corporations and foreign enterprises to seize upon some of the investment opportunities which exist within the nation.
A report by The Economist Intelligence Unit (EIU) published in early 2021 has indicated that Vietnam has emerged as an attractive foreign direct investment (FDI) destination in Asia, by beating China and India. The report suggests that factors that make Vietnam better than its peers are the incentives for international firms for setting up units to manufacture hi-tech products, the pool of low-cost workers, and the proliferation of free trade agreements.
At present, Vietnam has joined a number of new-generation FTAs, including the Regional Comprehensive Economic Partnership (RCEP), the Comprehensive and Progressive Agreement for Trans-Pacific Partnership (CPTPP), and the EU-Vietnam Free Trade Agreement (EVFTA). These trade deals have brought about plenty of advantages in terms of gaining entry to a free market of 55 countries, including 15 countries who are part of the G20, thereby opening up huge opportunities for Vietnam to attract additional FDI in the coming years.
Focus
Brazil is Vietnam's largest trading partner in Latin America and in the top three of Vietnam's largest markets in the Americas.
June 07, 2023 | 14:29
Economy
The deputy chief minister praised the literary contributions of Dai and stressed the importance of promoting literature and education in the state. He also highlighted the achievements of individuals from various sectors, including sports, education, and business, who brought laurels to the state.
June 07, 2023 | 07:00