Vietnam News Today (May 18): Congratulations to new Korean Prime Minister
Vietnam News Today (May 18) features headlines include congratulations to new Korean Prime Minister, PM Pham Minh Chinh to attend "Future of Asia" forum, Vietnamese, Japanese PMs discuss bilateral ties over phone and Covid-19 updates.
Vietnam News Today (May 18) notable headlines:
Congratulations to new Korean Prime Minister
PM Pham Minh Chinh to attend "Future of Asia" forum
Vietnamese, Japanese PMs discuss bilateral ties over phone
Health Minister: Fresh COVID-19 wave may last longer in Vietnam
Vietnam opposes attacks on civilians in Israel-Palestine conflict
Vietnam registers 181 local transmissions, 51 patients in critical condition
VFF leader extends congratulations to Buddhist followers on Buddha's birthday
Local coffee sector set to face hurdles due to COVID-19
Drastic measures needed to stabilise steel prices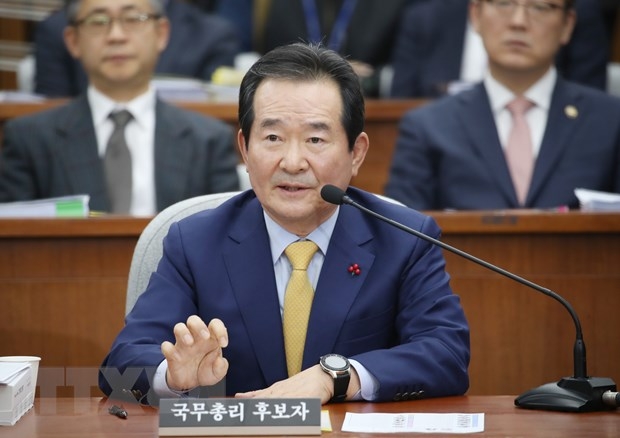 New Prime Minister of the Republic of Korea Chung Sye Kyun (Photo: VNA)
Congratulations to new Korean Prime Minister
Prime Minister Pham Minh Chinh on May 17 extended a message of congratulations to Kim Boo-kyum on his appointment as Prime Minister of the Republic of Korea (RoK).
Vietnam and the RoK officially established diplomatic ties on December 22, 1992. Since then, bilateral relations have been growing steadily across multiple fields.
Both nations upgraded their ties to a strategic cooperative partnership in October 2009, according to VOV.
Vietnamese, Japanese PMs discuss bilateral ties over phone
Vietnamese Prime Minister Pham Minh Chinh and Japanese counterpart Suga Yoshihide on Monday discussed on bilateral relations as well as regional and international issues of shared concern over the phone.
Suga congratulated Pham on his new role as the Prime Minister of Viet Nam, expressing his wish to work with Pham to further advance the extensive strategic partnership between Viet Nam and Japan in the future.
Pham highly valued Japan's effective assistance for Viet Nam's national development process during the past years.
He suggested Japan support Viet Nam in (i) developing hard and soft infrastructure in such fields like transport, environment, and digital transformation; (ii) increasing access to COVID-19 vaccines, including through technology transfer; (iii) promoting Japanese investment in diversification of supply chain, and development of digital economy and digital society; increasing reception of Vietnamese trainees in Japan; (v) and helping to train high-quality workforce.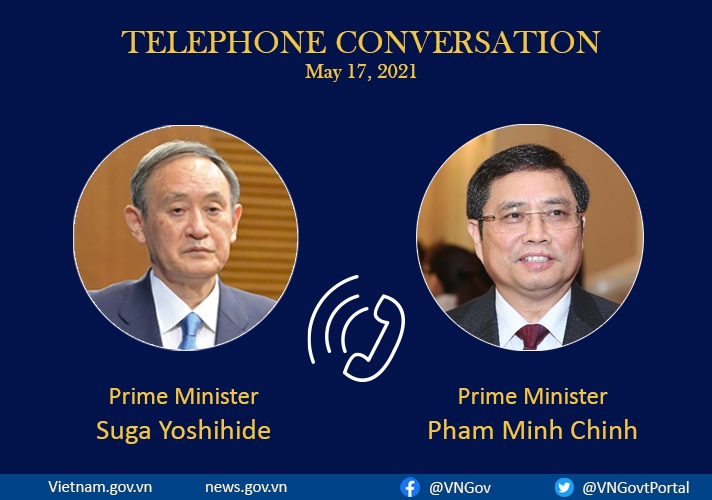 (Photo: VGP)
Suga reaffirmed Japan attaches importance to the relationship with Viet Nam, pledging to continue support for Viet Nam's infrastructure development, especially in transport, energy, environment and space technology.
He stressed that Japan will provide support and collaborate with Viet Nam to ensure the necessary amount of COVID-19 vaccines.
Suga also pledged to support Viet Nam's digital transformation process and high-quality workforce development.
The two Prime Ministers agreed to strengthen strategic dialogues between sides' ministries, agencies and localities and coordinate closely in addressing emerging issues in the bilateral ties.
They agreed to organize activities marking the 50th founding anniversary of the Viet Nam-Japan diplomatic relations in 2023, as reported by VGP.
PM Pham Minh Chinh to attend "Future of Asia" forum
Prime Minister Pham Minh Chinh is scheduled to attend the 26th International Conference on The Future of Asia from May 20 to May 21, with the event set to be held in the form of a video conference and hosted by Japanese media firm Nikkei Inc.
The PM's attendance at the function will come following an invitation sent by Tsuyoshi Hasebe, president and chief executive officer of Nikkei Inc.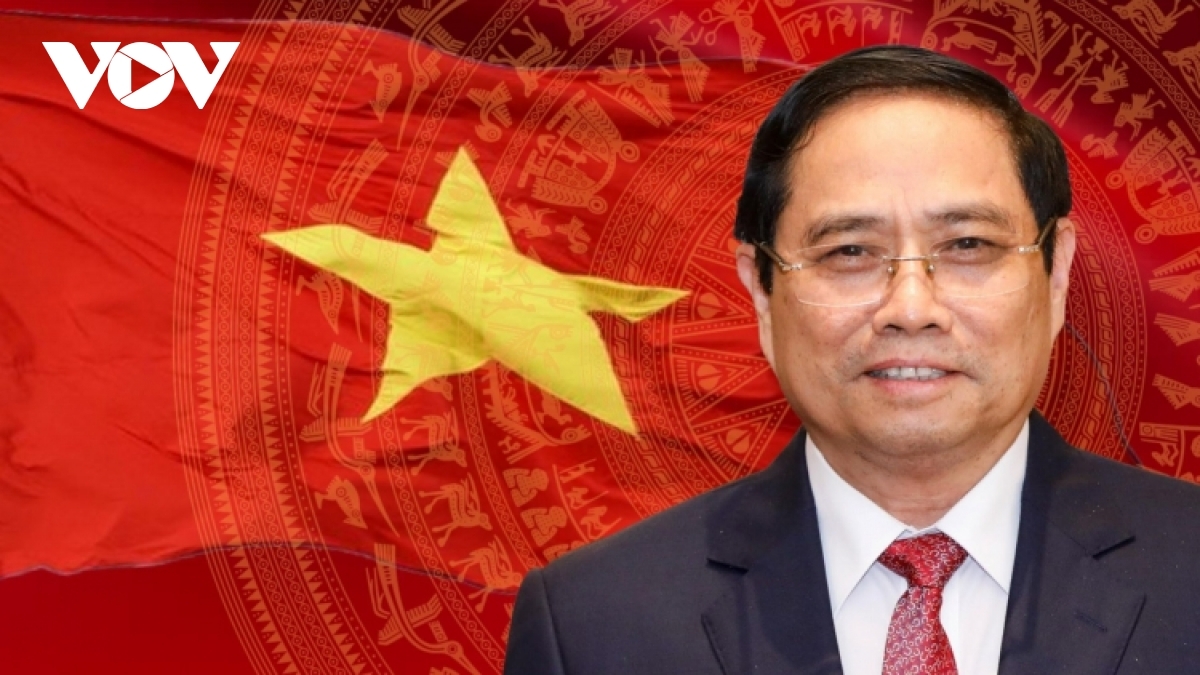 The Future of Asia represents an international gathering that sees political, economic, and academic leaders from throughout the Asia-Pacific region freely give their frank opinions on regional matters and the role of Asia in the wider world.
The annual event was first launched in 1995, although it was cancelled last year due to the impact of the novel coronavirus (COVID-19) pandemic. It is widely regarded as one of the most important global conferences in Asia.
The 25th version of the event saw the conference open in Tokyo on May 30, 2019, with the theme of "Seeking a new global order - Overcoming the chaos."
During that occasion, former Deputy Prime Minister Pham Binh Minh gave a speech on the first day of the conference, VOV reported.
Health Minister: Fresh COVID-19 wave may last longer in Vietnam
Minister of Health Nguyen Thanh Long has warned the latest wave of the COVID-19 pandemic is likely to last longer, on a large scale, and the mutated virus is more transmissible. Long made the warning at a Cabinet meeting in Hanoi on May 17, referring to developments of latest COVID-19 outbreaks at industrial parks in Bac Ninh and Bac Giang provinces, as well as in other localities.
Bac Giang has become the epicenter of the latest wave of the COVID-19 pandemic, recording more than 400 cases, or one third of the country's tally following the resurgence of the virus in late April.
Daily caseload broke the record, with most of the cases diagnosed at Hosiden Vietnam Co. Ltd., an electronic parts supplier, at Quang Chau industrial park.
The situation has been basically brought under control in Bac Giang, said Minister Long, adding new cases have all been detected in quarantine or lockdown areas.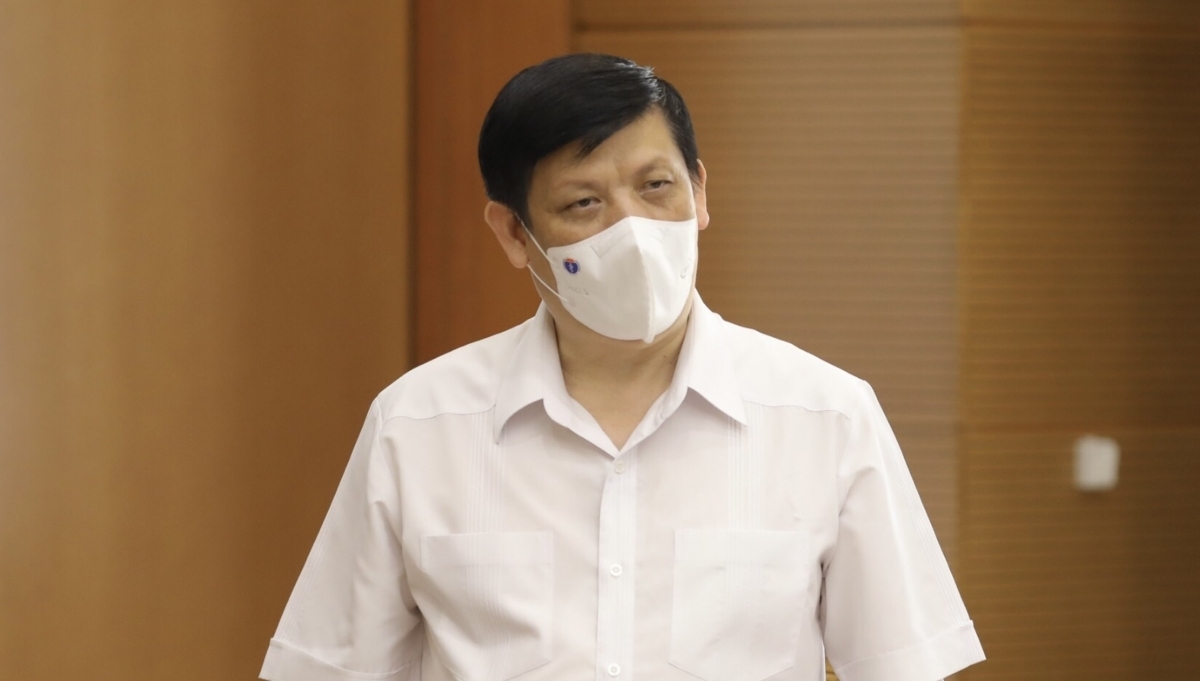 However, he speculated that the latest COVID-19 wave may last longer and evolves in a complicated manner due to the emergence and rapid transmissibility of mutated virus.
Results of genome sequences by Vietnamese scientists show both variants B.1.1.7 originating from the United Kingdom and B.1.617.2 from India have been found in several Vietnamese localities during the latest outbreaks.
According to the minister, localities must strengthen inspection to ensure COVID-19 prevention and control measures are fully implemented at production lines, and those that fail to meet the requirements are forced to temporarily halt production.
He recalled the Prime Minister's recent conclusions that social distancing is only implemented in localities where the situation becomes serious and that widespread social distancing will exert an enormous impact on production and people's life, VOV said.
Vietnam opposes attacks on civilians in Israel-Palestine conflict
Ambassador Dang Dinh Quy, permanent representative of Vietnam to the UN, voiced his deep concerns regarding escalating tensions between Israelis and Palestinians, with the ongoing conflict leading to growing casualties.
In his speech given at the third emergency meeting of the UN Security Council (UNSC) on May 16 aimed at discussing escalating tensions between Israel and Palestine, Ambassador Quy said the nation condemns attacks on civilians and civilian infrastructure.
He stressed that while striving to seek solutions to the root causes of the conflict, acts of violence must be immediately ended and all the relevant parties must exercise self-restraint whilst not further complicating the situation.
The nation has therefore asked that all parties, particularly Israel, respect international humanitarian law and exercise maximum self-restraint in order to minimise damage, including to essential infrastructure, whilst also avoiding civilian casualties in line with the UNSC's Resolution 2573.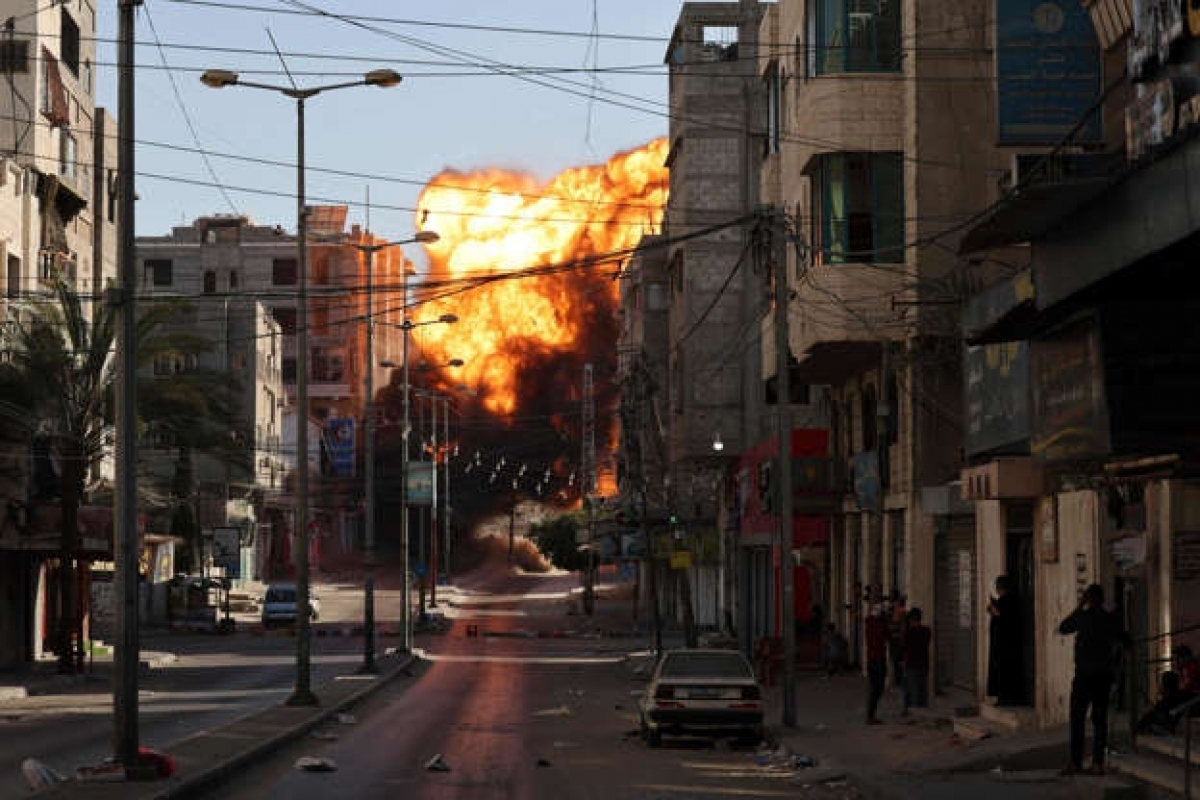 (Photo: VOV)

Furthermore, he also pointed out the rapidly worsening humanitarian situation occurring in the Gaza Strip, thereby voicing his serious concerns about the exhaustion of fuel needed for power plants which may lead to a severe crisis for both the healthcare and water supply sectors.The local diplomat underlined the nation's appeal to Israel to immediately halt the use of excessive force and any other unilateral acts which may serve to further complicate the situation.
With regard to solutions and efforts made by the international community, he called on all members of the international and regional communities which have influence on any relevant parties to augment efforts and strive to avoid the risks of a war like in 2014.
The Vietnamese Ambassador also underlined the need to resolve the conflict by peaceful means, adding that over the long run, the only sustainable path for peace on this issue is to implement a two-state solution, as reported by VOV.