Vietnam News Today (May 15): Voters need to make health declarations
Vietnam News Today (May 16) features headlines include voters need to make health declarations, Hanoi gears up for May 23 general election, top legislator hosts Japanese Ambassador and Covid-19 updates.
Vietnam News Today (May 16) notable headlines:
Voters need to make health declarations: home affairs minister
Hanoi gears up for May 23 general election amid COVID-19 threat
Top legislator hosts Japanese Ambassador
NA Chairman lauds strong Vietnam-Cambodia ties
National Assembly Chairman receives Lao Ambassador
PM holds working session with HCM City officials
Viet Nam confirms 106 COVID-19 cases
Foreigners without work permit to be deported
Vietnamese students win medals at Nordic-Baltic Physics Olympiad
Nearly 200 Chinese dealers allowed to enter and purchase lychees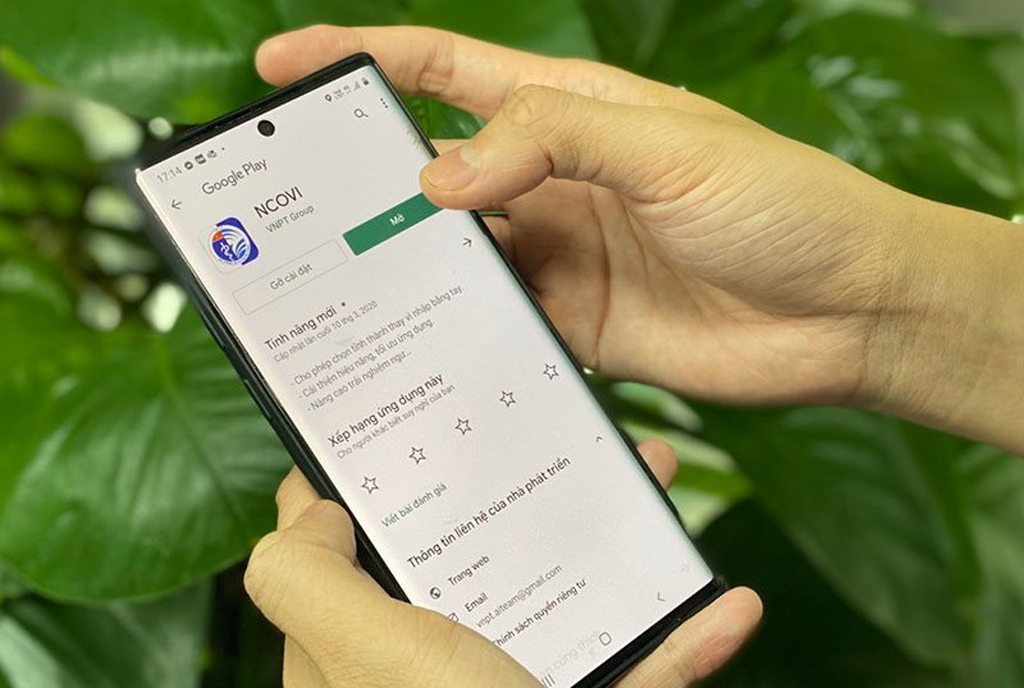 (Photo: Bao Ninh Binh)
Voters need to make health declarations: home affairs minister
Those who engage in the upcoming elections, including voters and members of election groups, need to make health declarations in person or through apps, according to a document recently signed by Minister of Home Affairs Pham Thi Thanh Tra.
The elections of deputies to the 15th National Assembly and all-level People's Councils for the 2021-2026 tenure are set for May 23.
Given the complex developments of COVID-19, Tra, who is also a member of the National Election Council, ordered wearing masks, avoiding big gatherings, and keeping physical distance of at least two metres at polling stations.
Municipal and provincial election committees should put forth flexible voting scenarios based on reality in each locality, the document reads, according to NDO.
Voters should not go to polling stations in crowds, Tra said, suggesting communal People's Committees and election groups arrange the voting time for each village and residential area.
Hanoi gears up for May 23 general election amid COVID-19 threat
The Hanoi capital has prepared itself for a range of scenarios in order to rise to the ongoing threats, including from potential COVID-19 outbreaks, to ensure that the upcoming general election on May 23 takes place in a smooth manner.
Millions of local voters are poised to go to the polls on May 23 as they elect deputies to the 15th National Assembly (NA) and grassroots-level People's Councils for the 2021 to 2026 tenure. At present all preparations for Election Day, which represents the most important political event of the year, have been completed.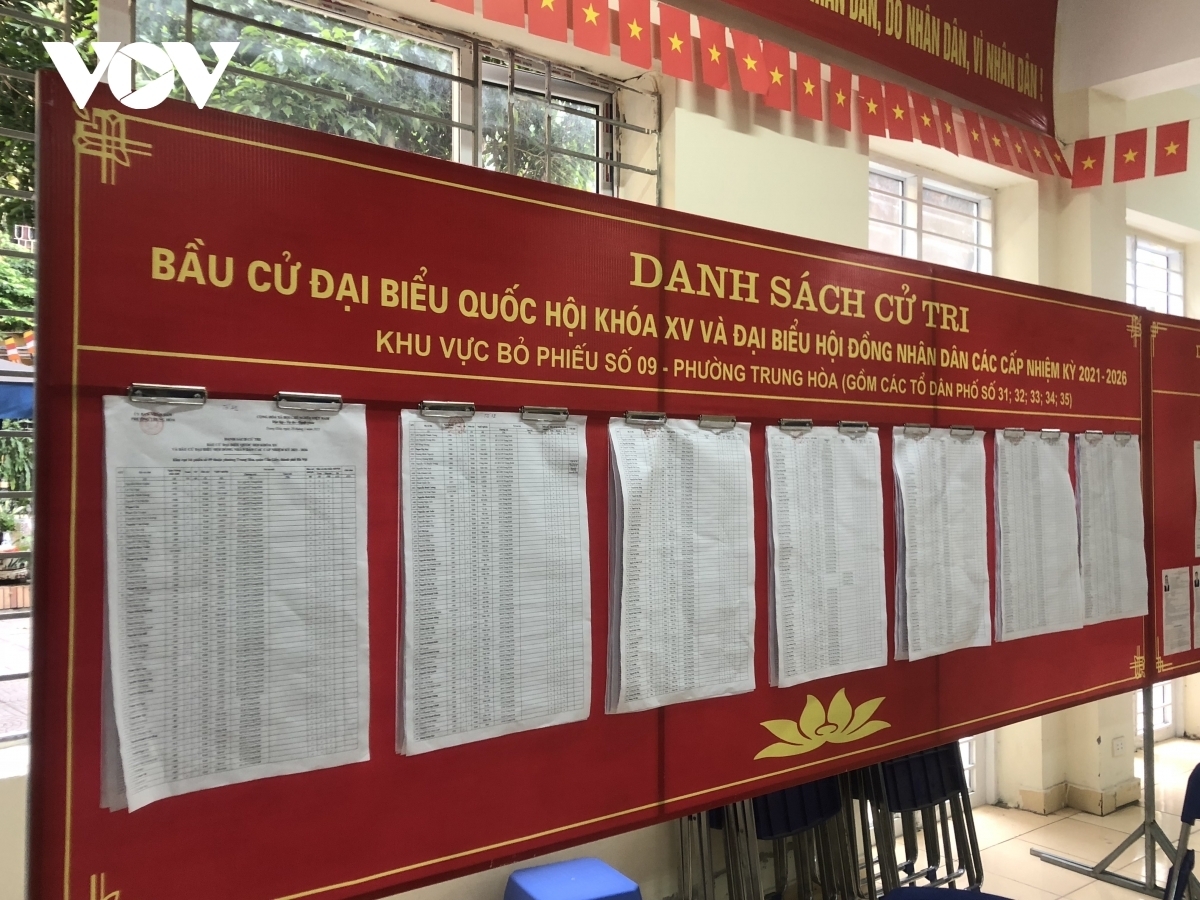 At constituency No.9 of Trung Hoa ward in Cau Giay district, officials have been putting the finishing touches to decorations and arrangements of ballot boxes and seats for voters. Rows of tables featuring an attached list of candidates and plastic shields have been set out in a way that meets relevant COVID-19 guidelines.
Nguyen Hai, deputy head of Trung Hoa ward's administration, stated that each polling station is required to set up a quarantine room, whilst all members of the voting team must also have personal protected clothing ready.
Due to the dense nature of the capital, the local administration has moved to ramp up communication campaigns through public media platforms in order to raise people's awareness of their voting rights. Hanoi's loudspeaker system operates twice a day to issue reminders for local people of their rights and current COVID-19 control measures.
Voting teams have already tested software on vote counting to ensure that the system runs smoothly ahead of the election.
With the capital announcing May 14 as the deadline for shuttle election campaigns, candidates running for their seats at the upcoming NA and grassroots-level People's Councils have been forced to hurriedly meet with voters over the past few days ahead of the deadline.
"We will try our best to ensure that May 23 is a festive day for local people in all circumstances, even when a social distancing order is imposed and mobile ballot boxes are delivered," said Dinh Tien Dung, secretary of the Municipal Party Committee.
Top legislator hosts Japanese Ambassador
Chairman of the National Assembly Vuong Dinh Hue on May 14 received Japanese Ambassador to Vietnam Yamada Takio, who expressed his strong wish for Hue's further support for boosting the two countries' relations in his new post.
Chairman Hue lauded the role of the ambassador and the embassy in fostering the nations' extensive strategic partnership over the past time.
He said Yamada has made contribution to promoting Japanese Prime Minister Suga Yoshihide's visit to Vietnam – his first trip overseas after taking office in October last year, and to enhancing exchanges between the two countries' high-ranking leaders, particularly recent phone talks between Party General Secretary Nguyen Phu Trong and State President Nguyen Xuan Phuc and PM Suga.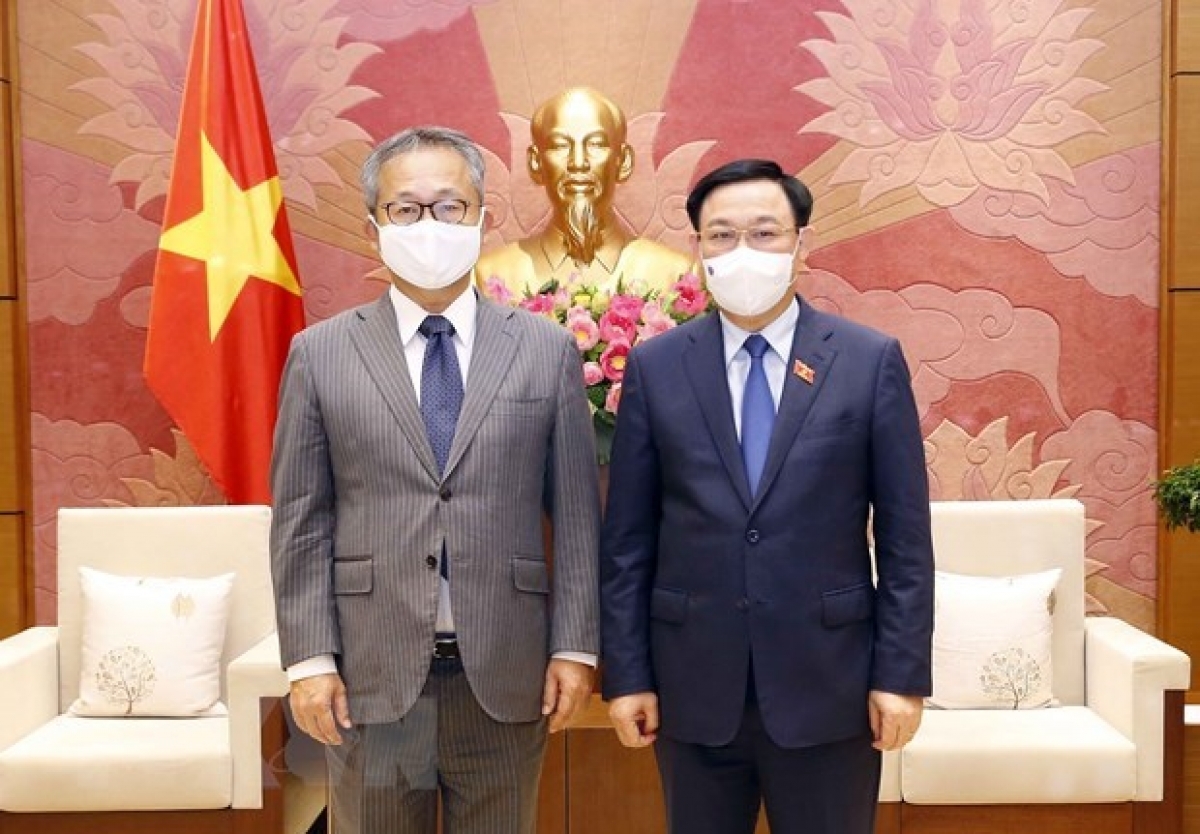 The top legislator said he is pleased to see that, on the basis of their bilateral political trust, the two countries' economic, trade and investment cooperation has continued to develop and achieve impressive results.
He affirmed Vietnam always considers Japan an important and long-term partner, and supports Japan in making positive contributions to peace and development in the region and in the world.
For his part, Yamada said he will forward Hue's practical recommendations to the President of the House of Councillors and Speaker of the House of Representatives of Japan.
The diplomat said a recent survey by the Japan Bank for International Cooperation showed that the Japanese business community considers Vietnam the most attractive investment destination in the ASEAN region, VOV reported.
NA Chairman lauds strong Vietnam-Cambodia ties
Vietnam values its long-term co-operation with Cambodia.
National Assembly (NA) Chairman Vuong Dinh Hue was speaking while receiving outgoing Cambodian Ambassador Chay Navuth in Hanoi on May 14.
He noted that despite the impact of the COVID-19 pandemic both countries have maintained high-level regular contacts and exchanges to facilitate bilateral cooperation mechanisms.
During the opening four months of the year, two-way trade turnover reached nearly US$3.9 billion, marking a rise of 122% compared to the same period from last year, contributing to economic growth of both nations whilst simultaneously increasing their people's quality of life, NA Chairman Hue said.
For his part, Cambodian Ambassador Chay Navuth lauded Vietnam's successful control of the COVID-19 pandemic, helping maintain business production and economic growth.
He particularly praised the Vietnamese government's efforts to develop infrastructure and improve the business climate to attract foreign investors in various areas.
The Cambodian diplomat expressed his belief that with thorough preparations being made Vietnam will certainly hold the generation election on May 23 to elect deputies to the National Assembly and grassroots-level People's Councils for the 2021-2026 tenure, as reported by VOV.
Viet Nam confirms 106 COVID-19 cases
The Ministry of Health confirmed two cases and 104 local infections on Friday, taking the national patient tally to 3,816. The imported cases include a 34-year-old Vietnamese woman who returned to Viet Nam from China on May 10 via the Thanh Thuy border gate in the northern province of Ha Giang.
The other is an one-year-old boy who was repatriated from Japan on April 24 on flight VJ2723.
Meanwhile, the community infection cases were reported in Bac Giang (16), Bac Ninh (46), Ha Noi (17), Lang Son (six), Nam Dinh (two), the National Hospital for Tropical Diseases (two) and Cancer Hospital (eight) in Ha Noi, Da Nang (three), Thai Binh (two), Dien Bien (one), and Hung Yen (one).
Viet Nam experienced the fourth wave of local transmissions of COVID-19 from April 27. Authorities have tested 434,941 samples and detected 728 community infection cases in 26 cities and provinces nationwide.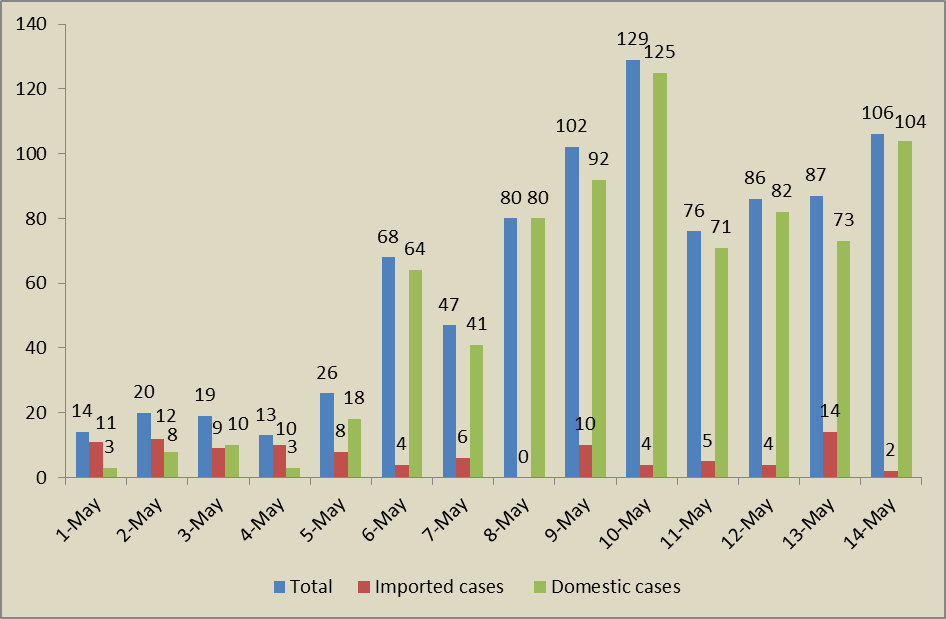 The number of daily COVID-19 cases reported from May 1-14 (Chart: VGP)
Vietnamese laboratories are now capable of testing 100,000 samples per day, according to a health official, according to Deputy Minister of Health Tran Van Thuan.
The capacity could be five or ten times higher in case of pool testing which means combining respiratory samples from five or ten people in one laboratory test to detect SARS-CoV-2 that causes COVID-19, aid Tran, according to VGP.