Vietnam seeks cooperate with Russia in Covid-19 vaccine production
State President Nguyen Xuan Phuc on June 2 expressed his wish that Russia will facilitate Vietnam's access to Covid-19 vaccines and cooperate in vaccine production.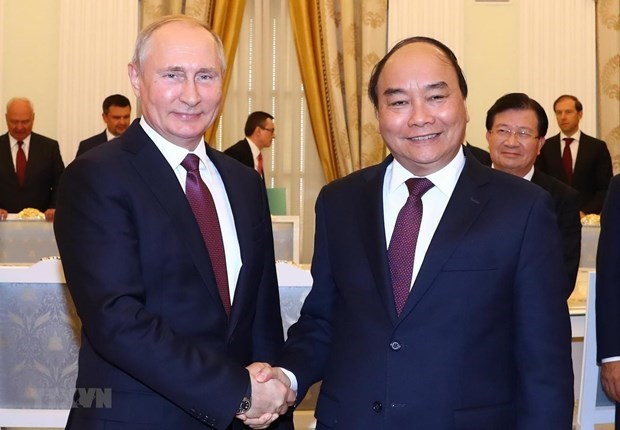 Then Prime Minister Nguyen Xuan Phuc (R) and Russian President Vladimir Putin in a meeting in May 2019. Photo: VNA

In a letter sent to Russian President Vladimir Putin, Phuc congratulated Russia on its successes in pushing back the Covid-19 pandemic and in developing and manufacturing vaccines, VGP News reported.
He spoke highly of cooperation between Vietnam and Russia in fighting the pandemic through practical activities and thanked President Putin and Russia for providing Vietnam with 1,000 vaccine doses and medical supplies.
Phuc reassured that Vietnam always attaches importance to the traditional friendship and comprehensive strategic partnership with Russia, hoping that the bilateral ties will continue with positive advancements across fields despite negative impacts posed by the Covid-19 pandemic.
The Vietnamese Head of State also extended congratulations to President Putin and Russian people on the occasion of the Russia Day (June 12).
Earlier on May 30, Phuc also sent a letter to US President Joe Biden in which he suggested both countries enhance cooperation in Covid-19 vaccine research, production and technology transfer.
Phuc welcomed and thanked the US for its pledge to provide US$4 billion to the Covid-19 Vaccines Global Access initiative (COVAX), saying that Vietnam has received around 2.5 million doses via this mechanism.
He welcomed the US Administration's commitment to share an additional 80 million vaccine doses with the international community, expressing his wish that the US will continue assisting Vietnam and other countries in accessing Covid-19 vaccine supply sources.
Vietnam to buy 20 million Russian-made vaccine doses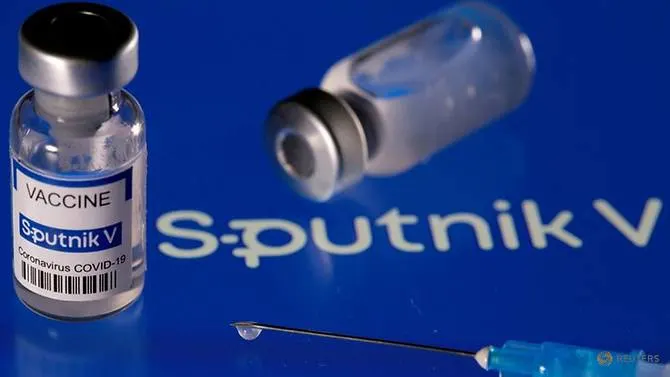 Vials labeled "Sputnik V coronavirus disease (COVID-19) vaccine", March 24, 2021. Photo: Reuters
Vietnam is set to receive 20 million doses of the Russian-made Sputnik V vaccine this year, Minister of Health Nguyen Thanh Long said on June 2.
"This is the positive result of a period of non-stop negotiation by the Ministry of Health," he was cited by VnExpress as saying.
Vietnam had greenlighted the use of Sputnik V vaccine in March after doing the same for the one made by AstraZeneca, a British-Swedish pharmaceutical and biotechnology firm in collaboration with Oxford university.
The health ministry is seeking to partner with global vaccine producers in transferring knowhow in order to ensure vaccine security and future exports.
A unit of the health ministry, Vabiotech, is scheduled to start producing Sputnik V vaccine in Vietnam with a capacity of five million doses a month from July.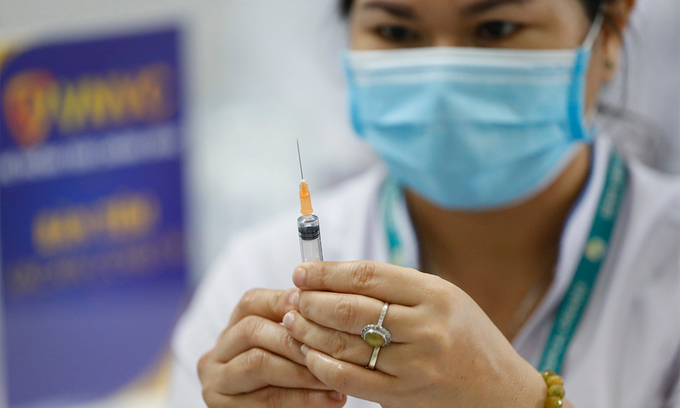 A medical staff prepares to inject Covid-19 vaccine on a person. Photo: VnExpress
The ministry is also negotiating with other producers like Pfizer, Moderna and Johnson&Johnson to purchase more vaccines.
It has completed negotiation to purchase 38.9 million doses from the World Health Organization's global sharing facility called Covax. However, only a small amount has been delivered under this so far.
The nation is set to get 31 million Covid-19 vaccine doses from Pfizer/BioNTech and 30 million from AstraZeneca.
Vietnam targets to have 150 million doses this year to vaccinate 75 percent of its population.
As of 6pm on June 2, the country recorded 4,724 local cases in its latest Covid-19 wave that began April 27./.