Vietnamese largest automaker exports 50 semi-trailers to US
Vietnamese conglomerate Truong Hai Auto Corporation (THACO) has successfully exported 50 semi-trailers to the United States in early May, its second batch to the market after a first comprising 69 units in 2020, THAOCO has reported.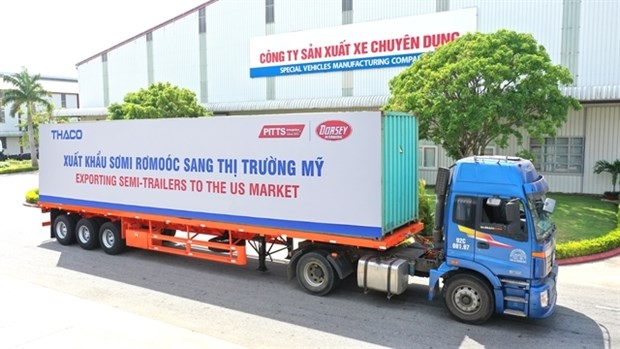 THACO exports of semi-trailers to US market gather steam. Photo courtesy of THACO
THACO anticipates that the number of its semi-trailers in the US market this year will increase fivefold following the first year of exporting these products, according to VOV.
This February, THACO and PIITS signed a Memorandum of Understanding (MoU) on production and distribution of THACO semi-trailers in the US Under the MoU, Dorsey Intermodal - a subsidiary of PITTS Enterprises - will be the representative of THACO in North America.
THACO's products and services will be distributed and guaranteed via Dorsey's network to ensure quality standards and satisfy American customers' demand.
According to Dorsey, the tie-up with THACO has helped the company increase supply capacity, diversify sources of supply and further meet customer needs.
The export of semi-trailers is considered a great success for THACO, which has also been exporting cars of all kinds and spare parts (exports worth nearly 50 million USD last year).
Ealier, in June 2020, THACO exported to the US market 36 semi-trailers manufactured at its Special Vehicles Manufacturing Limited Company, or THACO SV, in THACO Chu Lai Industrial Park, Quang Nam province.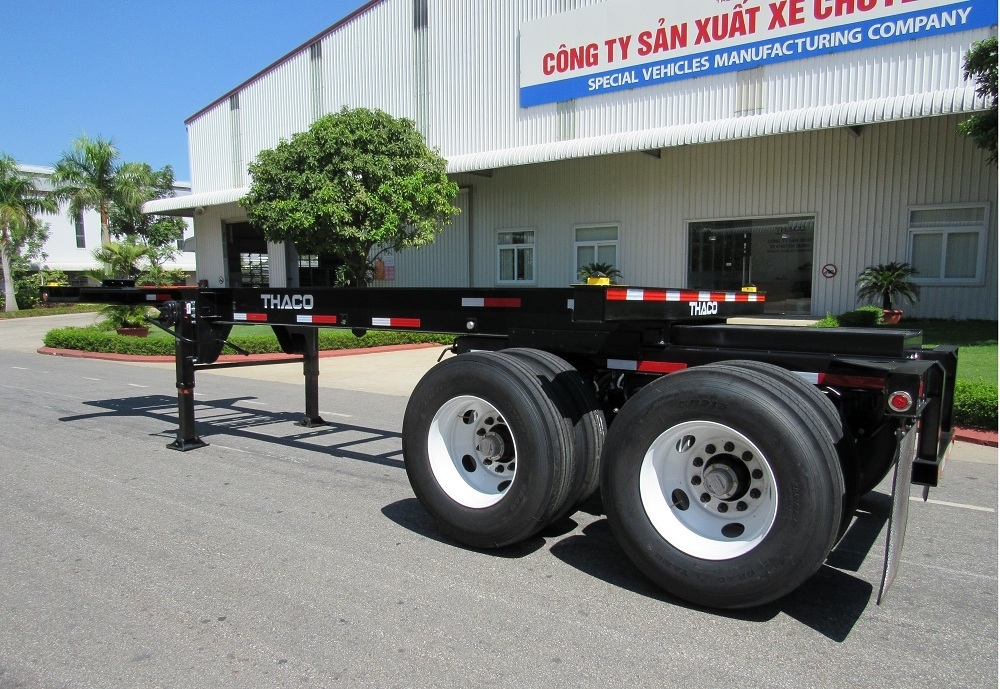 THACO's 20ft sliding semi-trailer. Photo VnExpress
THACO is now devising plans to export an additional 475 products of the same type in June and ahead in the third and fourth quarters of this year.
By enjoying a preferential tax rate of 0%, it is anticipated that Vietnamese semi-trailers will have great competitive advantages to penetrate the US market and therefore seize upon the opportunity to join in the global supply chain.
Besides the US, Asia is a potential market that THACO targets, especially Japan, Thailand and Myanmar, with more than 100 trailers expected to be exported to these markets this year, bringing the total export volume of semi-trailers to the US and Asia in 2021 to 630 products.
THACO is deploying a plan to export over 1,500 vehicles of all types, including Kia passenger cars, buses, and trucks to several existing markets this year. This will be done alongside efforts to make inroads into emerging markets in Africa, West Asia, South Asia, and Australia./.
THACO's latest achievements have its roots in 2016, when it established the THACO Special Vehicles Manufacturing Limited Company (THACO SV) to produce high quality semi-trailers, special vehicles, and heavy-duty special vehicles with the features satisfying diverse demand in both domestic and overseas markets, VnExpress reported.
The factory is equipped with modern facilities, advanced and automatic technology in all processes, including the laser cutting machine (CO2 laser/fiber laser); CNC plasma cutting machine with 0.2~1.0 mm tolerance; automatic welding robots and jig systems controlled by pneumatic and hydraulic components; advanced shot blasting technology to eliminate residual stress, increase the adhesion of primer and improves corrosion and fatigue resistance; and electronic deposition (ED) painting technology, which creates a special primer that covers every single part, efficiently preventing rust and withstanding harsh climates (below 0 degrees).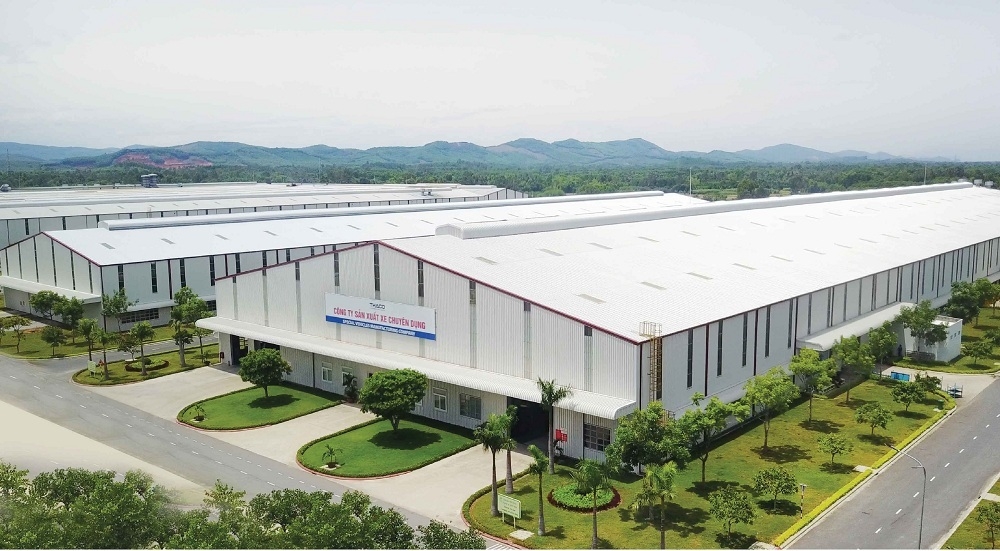 Fiber lazer cutting machin in THACO Chu Lai Mechanical Complex. Photo VnExpress
The company said it pays special attention to quality control at every single stage. Products are tested by modern equipment imported from Japan, Italy and South Korea. An automotive proving ground with a total length of 2.4 km at the THACO-Chu Lai Industrial Park fully simulates actual terrain with ramps, slippery roads, gravel, winding stretches and flat roads, and vehicles can be tested at different speeds.
Economy
Vietnam is the biggest economic partner of Poland in Southeast Asia, and the potential for stronger cooperation remains huge.
June 09, 2023 | 18:45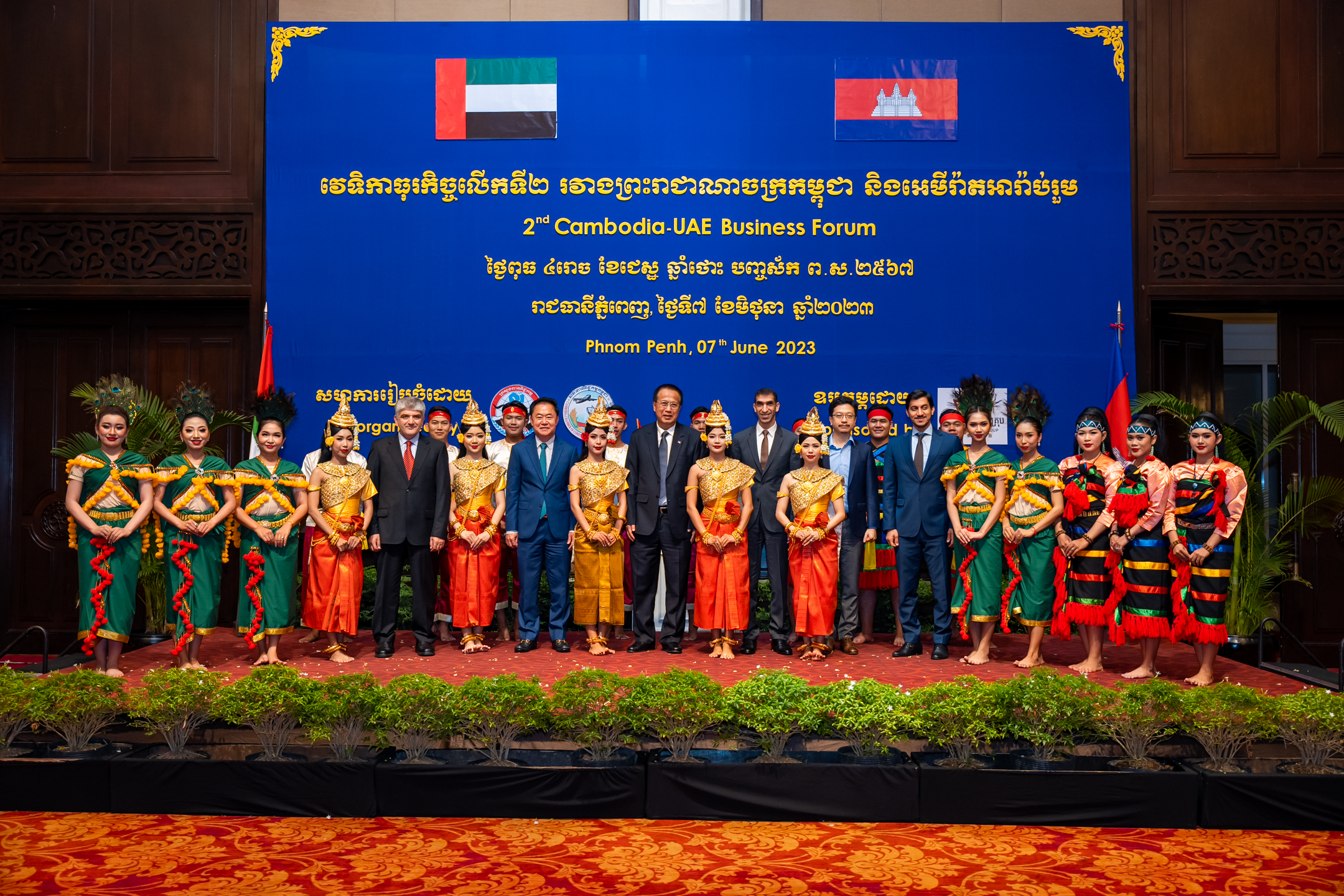 Economy
Prince Holding Group (PHG) recently participated in the 2nd Cambodia-UAE Business Forum, co-organized by the Ministry of Commerce Cambodia and the Cambodia Chamber of Commerce (CCC) at Sofitel Phnom Penh.
June 09, 2023 | 18:10
Economy
Born and raised in the HMT area of Srinagar in Jammu and Kashmir, Taha Mughal, a Cambridge alumnus and winner of the prestigious Fulbright scholarship for 2022-23, stands at the intersection of art, writing, and architecture.
June 09, 2023 | 07:00