Vietnamese young men got int'l applause for making Bugatti Chiron using clay
The handmade clay Bugatti Chiron that looks exactly like the real car made by a group of young men in Quang Ninh, Vietnam caused a sensation on famous HotCars News.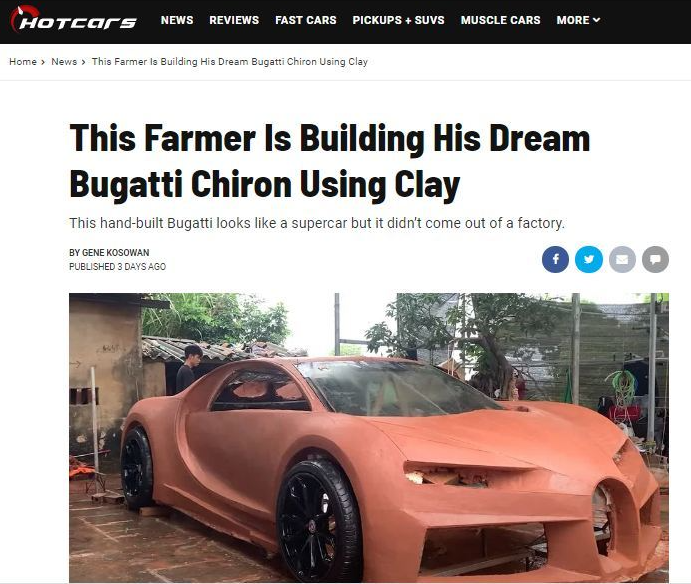 Photo: HotCars
Recently, HotCars - famous car news and reviews website uploaded photos of a Bugatti Chiron made of clay that looks like the real one. The car was made by "Nhet TV", a group of young men living in Quang Ninh. The whole process to make the car was described in detail by HotCars.
From the Bugatti Chiron paradigm, "Nhet TV" started to designed, cut, and soldered iron bars to make a basic car frame that attached to the tires. Then, the man used clear glue to cover the whole car frame.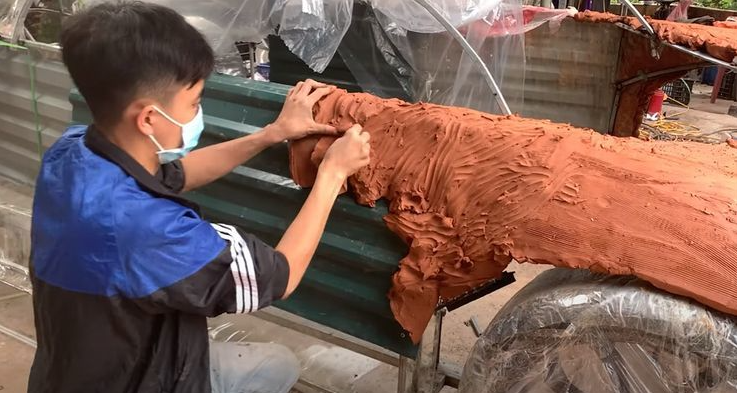 Photo: Vietnamnet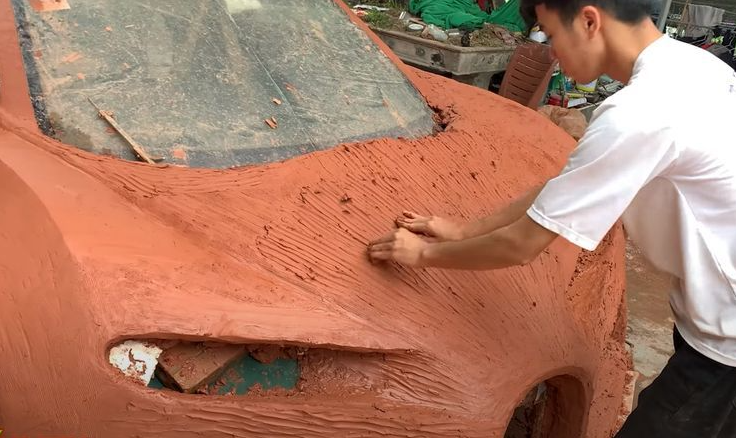 Photo: Vietnamnet
The next step was an interesting one. Tens of terracotta clay bags were put on the frame to cover the car body. At the same time, they shape the car body according to the original design.
After finishing and smoothing the surface of the "Chiron", the boys meticulously cut the aperture to install components such as the air intakes and headlights. Each cut was made carefully on the clay so that it fit into the chassis.
Photo: Vietnamnet
It took two weeks for the group to complete the clay Bugatti Chiron. All the headlights, taillights, and everything else were also installed, but the men were still considering whether they should install an engine or not.
In addition to this "masterpiece", "Nhet TV" previously caused sensations on car news sites with Ducati Panigale V4S, BMW S1000RR motorbike, Kawasaki Ninja H2, Yamaha YZF-R1 using cardboard. They even impressively make the Ferrari FXX K, Bugatti Chiron, Lamborghini Sian, Lamborghini Aventador SVJ out of cardboard.