Which countries and places have not yet reported any COVID-19 cases?
While the COVID-19 pandemic has swept through most of the world, claiming nearly 130,000 lives and taking heavy tolls on over 2 million nCoV-contracted patients, there are still 16 countries and places reporting no infection, mostly are Asian, African and Pacific Island nations.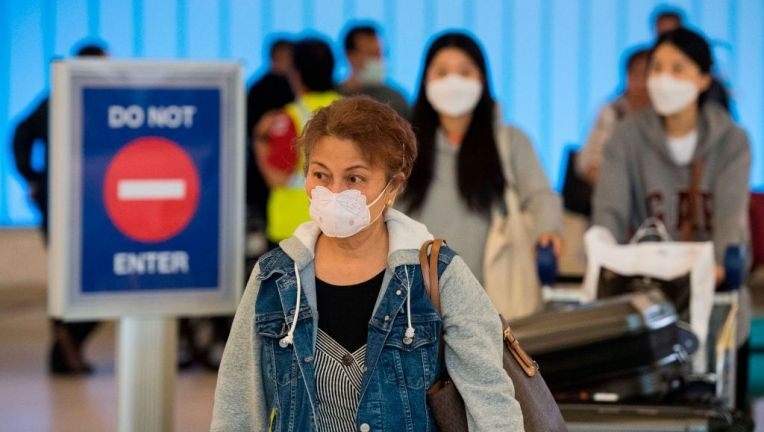 The virus has claim nearly 130,000 lives worldwide (Photo: Fox 10 Phoenix)
The coronavirus has wreaked havoc across the world since its outbreak in China in December 2019. The deadly virus quickly spread far and wide at an alarming rate, with more than 2 million people being infected. The World Health Organization (WHO) in early March characterised it as a global pandemic—an epidemic on a far greater geographic scale that affects a large number of people.
The virus, which affects the respiratory system, has so far claimed over 129,057 lives. Nearly 493,000 people have so far recovered from COVID-19.
However, there are still a few countries that have not reported a single case of COVID-19. The Weel reports 16 countries that have not yet reported cases of COVID-19 as of April 16, which are Comoros, Kiribati, Lesotho, Marshall Islands, Micronesia, Nauru, North Korea, Palau, Samoa, Micronesia, Sao Tome and Principe, Solomon Islands, Tajikistan, Tonga, Turkmenistan, Tuvalu.
As can be seen, the bulk of the states that have not yet reported cases are small Pacific Island nations, followed by a handful in Asia and Africa.
So what should we make of the countries that have not reported cases? Are they unable to test? Are they lying? Are they that isolated?
The Pacific Island states appear to have been largely spared so far, but regional governments have not been complacent. In late January, the Federated States of Micronesia declared a public health emergency and on March 14 enacted strict border control measures, including banning travelers from countries with COVID-19 cases and prohibiting citizens from traveling abroad to countries with recorded cases (with an exception carved out for Guam and Hawaii).
On March 31, President David W. Panuelo put out a press release reflecting on two months of emergency. In it, Panuelo encouraged citizens to "Wash your hands; avoid large social gatherings; and, above all, maintain your Micronesian sense of empathy and compassion for your fellows." He went on to urge Micronesians abroad to "heed the advice of your host Governments and their medical professionals as if their commentary were from the Bible itself."
The largest of the Oceanic states to not have a confirmed COVID-19 case is the Solomon Islands. With a population just over 600,000, the country's government has not sat idle. On March 25, a state of public emergency was declared and Honiara has been sending samples to Australia for testing (so far 10 tests have come back negative, with three more suspected cases pending confirmation).
At present, only Papua New Guinea and Fiji have domestic testing capabilities. It's not surprising that both have identified cases — one and seven, respectively. Guam has also logged cases, 82 as of April 2 and not counting the rising number of cases aboard the USS Theodore Roosevelt docked at the mouth of Apra Harbor, The Diplomat reported.
Besides the Solomon Islands, Vanuatu, Samoa, Kiribati, Micronesia, Tonga, the Marshall Islands Palau, Tuvalu, and Nauru have no reported cases of COVID-19, though many have restricted travel and taken other steps to prevent the arrival or spread of the virus.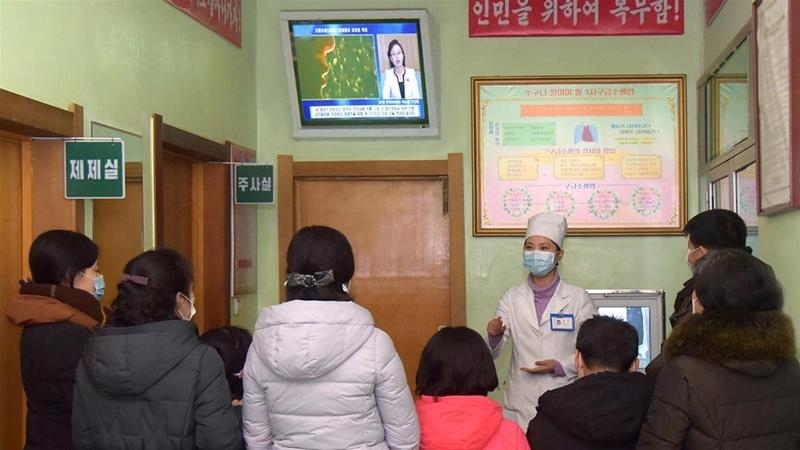 North Korea is one of the 16 countries haven't been affected by COVID-19 (Photo: Al Jazeera)
Elsewhere in The Diplomat's coverage area, it's less easy to believe governments denying cases and taking few steps to prevent COVID-19 from spreading.
North Korea hasn't reported any cases. The already isolated state took preventative steps early, sealing its border with China in January, denying all foreign travelers from entering, but North Korea watchers are skeptical of the state's no-case claim. A lack of testing capacity, a situation arguably worsened by international sanctions; a weak healthcare system; and a high degree of state secrecy are all reasons for reasonable skepticism. Whether North Korea just can't tell if it has cases or is blatantly lying are both reasonable options.
Elsewhere in Asia, there are similar reasons for skepticism. Turkmenistan and Tajikistan both claim to have not confirmed any cases, and that may very well be true. Turkmenistan is on par with North Korea in terms of state secrecy and isolation, but much more distant from the source of the virus, China. With objectively few travelers passing through the country, the virus may not have arrived yet. And with a poor healthcare system, Ashgabat may not have capacity to test for the virus. We just don't know: While Turkmenistan hasn't banned the word "coronavirus," it hasn't bothered to use it very much or enact preventative measures. There have been reports of some internal movement restrictions and, per the U.S. State Department, Ashgabat has barred entry of non-citizens and there are no scheduled commercial outbound international flights.
Tajikistan, for it's part, has fiddled with various externally oriented travel restrictions, but President Rahmon continues to appear at large public gatherings, surrounded by crowds of women dressed in traditional garb or being hugged by throngs of children. Tajikistan announced it would block the entry of citizens from 35 coronavirus-hit countries in early March, but walked the restrictions back almost immediately. The U.S. government has provided aid to Tajikistan, including personal protective equipment, to deal with coronavirus reportedly at the request of Tajikistan's Ministry of Health.
So, in the end, what should we make of the countries that have not reported cases? Are they unable to test? Are they lying? Are they that isolated? The reality looks likely to be a mix.
The Pacific, in my mind, has benefitted from a kind of isolation and early efforts to head off what could be a total disaster. Regional governments are well aware of how bad a contagious virus in their islands could be, having fresh in mind the measles outbreak that originated in Samoa last year.
North Korea and Turkmenistan may also be benefiting from their isolation as well. With few travelers in and out, the virus has fewer opportunities to enter these countries. But this is only reasonable up to a point: Analysts believe smugglers continue business with North Korea, and Turkmenistan doesn't necessarily have the strongest border controls. In the "they might be lying" column, both states are heavily authoritarian, not transparent and lack typical accountability mechanisms. In brief: they can lie and get away with it (political) consequence-free.
Tajikistan also falls closer to this category than the Pacific, as an autocratic state with a demonstrated history of difficulty with the truth. Tajikistan also is far less isolated than Turkmenistan. It should deeply concern Dushanbe that the first cases in neighboring Kyrgyzstan, identified in mid-March, sprung from individuals who had recently traveled to Mecca, Saudi Arabia. Tajiks make the same pilgrimages, thus posing the same risks, but Bishkek has enacted lockdowns, encouraged social distancing, set curfews and is actively testing individuals whereas Tajikistan's leadership has been less forceful with such prevention and mitigation measures.
Time will tell, but arguably no inhabited corner of the globe will be spared.