WHO declares international emergency over nCoV as nearly 10,000 infected
The World Health Organization on Thursday (Jan 30) declared a global emergency over the novel coronavirus (nCoV) spreading from China, after death toll hits 213, nearly 10,000 infected.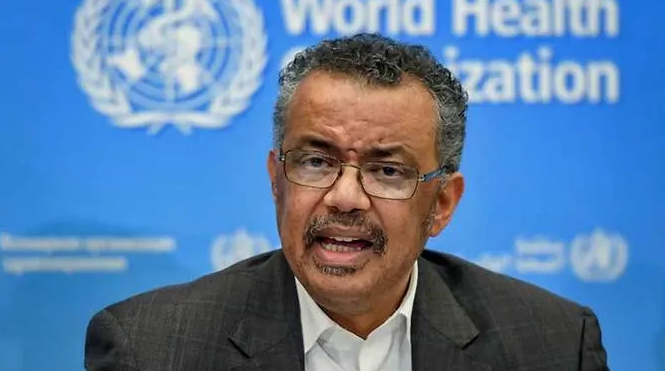 World Health Organisation (WHO) Director-General Tedros Adhanom Ghebreyesus declared an international emergency over the deadly coronavirus from China. (FABRICE COFFRINI/AFP)
The UN health agency had initially downplayed the threat posed by the disease, which has now killed 170 people in China, but revised its risk assessment after crisis talks.
"Our greatest concern is the potential for the virus to spread to countries with weaker health systems," WHO chief Tedros Adhanom Ghebreyesus told a briefing in Geneva.
"We must all act together now to limit further spread ... We can only stop it together."
Tedros nevertheless said travel and trade restrictions with China were unnecessary to stem the spread of the virus, which has spread to more than 15 other countries across the globe.
Many countries have already urged their citizens not to visit China, while some have banned entry for travellers from the central Chinese city of Wuhan, where the virus first surfaced.
The husband of an Illinois woman diagnosed with nCov after returning from a trip to China has also become infected, marking the first known person-to-person transmission of the disease within the United States, health authorities said on Thursday.
The latest Illinois case brought the tally of confirmed US coronavirus infections to six, none fatal, according to the Centers for Disease and Prevention (CDC), as the number of Americans potentially exposed to the virus and placed under medical observation continued to rise.
Airlines began cancelling flights servicing China on Wednesday, and more followed suit on Thursday.
Israel barred all flights from China, while Russia said it was closing its far eastern border with China over the outbreak.
More than 6,000 tourists were temporarily put under lockdown aboard a cruise ship at an Italian port after two Chinese passengers were isolated over fears they could be carrying the virus. They later tested negative for the illness.
The virus is similar to the Severe Acute Respiratory Syndrome (SARS) pathogen. That outbreak also began in China and eventually killed nearly 800 people worldwide in 2002-03.
Throughout China, signs of paranoia multiplied, with residents of some Beijing residential compounds erecting makeshift barriers to their premises.
In one of many similar photos posted online, a man wearing a surgical mask and brandishing a traditional martial arts weapon squatted on a barricade outside a Chinese village, near a sign saying: "Outsiders forbidden from entering"./.