World breaking news today (May 26): Joe Biden to meet Vladimir Putin in Geneva on 16 June
World breaking news today (May 26): Joe Biden to meet Vladimir Putin in Geneva on 16 June. Meanwhile, Belarus closing Canadian embassy, Sweden to donate at least 3 million vaccine doses to COVAX and gold price also make headlines today.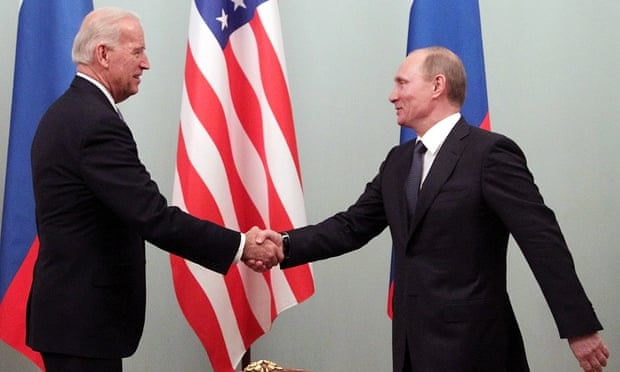 Joe Biden, then the US vice-president, shakes hands with Vladimir Putin, then Russia's prime minister, in Moscow in 2011. (Photo: EPA)
Joe Biden to meet Vladimir Putin in Geneva on 16 June
Joe Biden will meet Vladimir Putin next month in Geneva, the White House confirmed on Tuesday.
The White House press secretary, Jen Psaki, said in a statement: "President Biden will meet with President Putin in Geneva on 16 June. The leaders will discuss the full range of pressing issues, as we seek to restore predictability and stability to the US-Russia relationship."
The summit will take place shortly after Biden travels to the UK for the G7 summit in Cornwall. It will be his first in-person meeting with Putin since taking office.
Biden proposed a summit in a call with Putin in April, as his administration prepared to levy sanctions against Russian officials for the second time in three months.
White House officials said earlier this week that they were ironing out details for the summit. The national security adviser, Jake Sullivan, discussed the meeting when he met his Russian counterpart, Nikolay Patrushev, as reported by Guardian.
The Kremlin said the presidents would discuss "the current state and prospects of the Russian-US relations, strategic stability issues and the acute problems on the international agenda, including interaction in dealing with the coronavirus pandemic and settlement of regional conflicts".
Belarus closing Canadian embassy as PM Trudeau condemns regime
The Government of the Republic of Belarus has announced it will be closing its embassy in Canada, just as Prime Minister Justin Trudeau condemned Belarusian authorities and said Canadian officials are contemplating further actions over the forced diversion of a passenger jet to arrest a dissident journalist.
The embassy will be suspending its activity on Sept. 1, 2021, though consular services such as processing visa applications and other documents will be halted as of July 10, authorities announced Tuesday.
During a press conference on Tuesday, Trudeau called Belarus' actions "outrageous, illegal, and completely unacceptable." He said the Canadian government is calling for Belarusian journalist Roman Protasevich to be released immediately.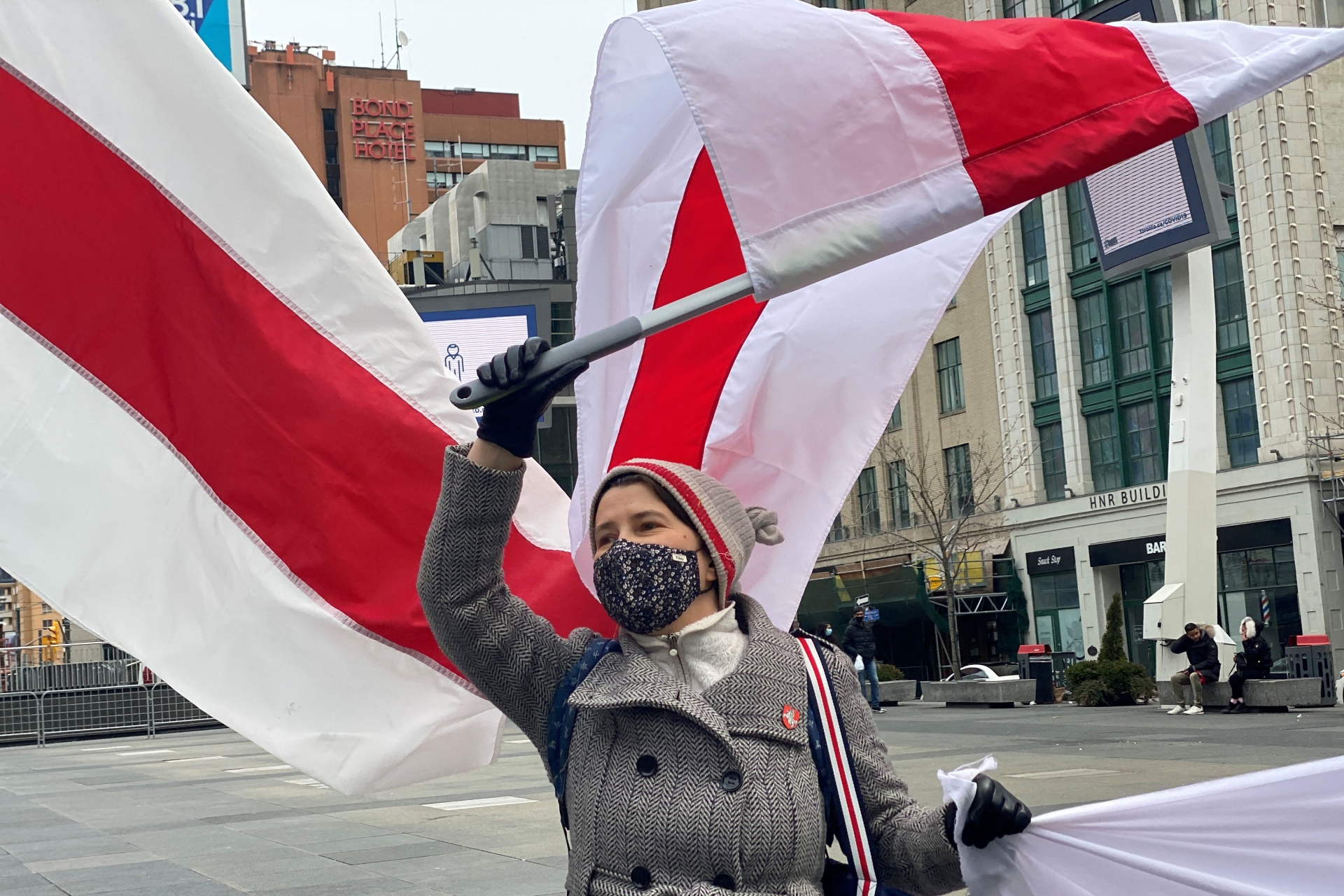 (Photo: The Globe and Mail)
"This was a clear attack on democracy and the freedom of the press," Trudeau said of this weekend's events.
A Ryanair flight that Protasevich was on was forced to divert due to a report of a bomb threat against it as it crossed through Belarus airspace while flying from Greece to Lithuania. A Belarusian fighter jet then escorted the plane and, after landing, the 26-year-old activist, journalist, and critic of President Alexander Lukashenko was arrested.
Trudeau condemned the "dangerous interference in civil aviation," and said that, while Canada has existing sanctions against Belarus, the government is now "examining further options," he said.
Sweden to donate at least 3 million vaccine doses to COVAX in 2021
Sweden will donate 3 million doses vaccine to the COVAX facility in 2021, up from a previous pledge of 1 million doses, Sweden's government said in a statement on Monday.
"In this way Sweden contributes to more than our share of the EU's target of donating at least 100 million doses to low- and middle income countries in 2021," the government said in the statement.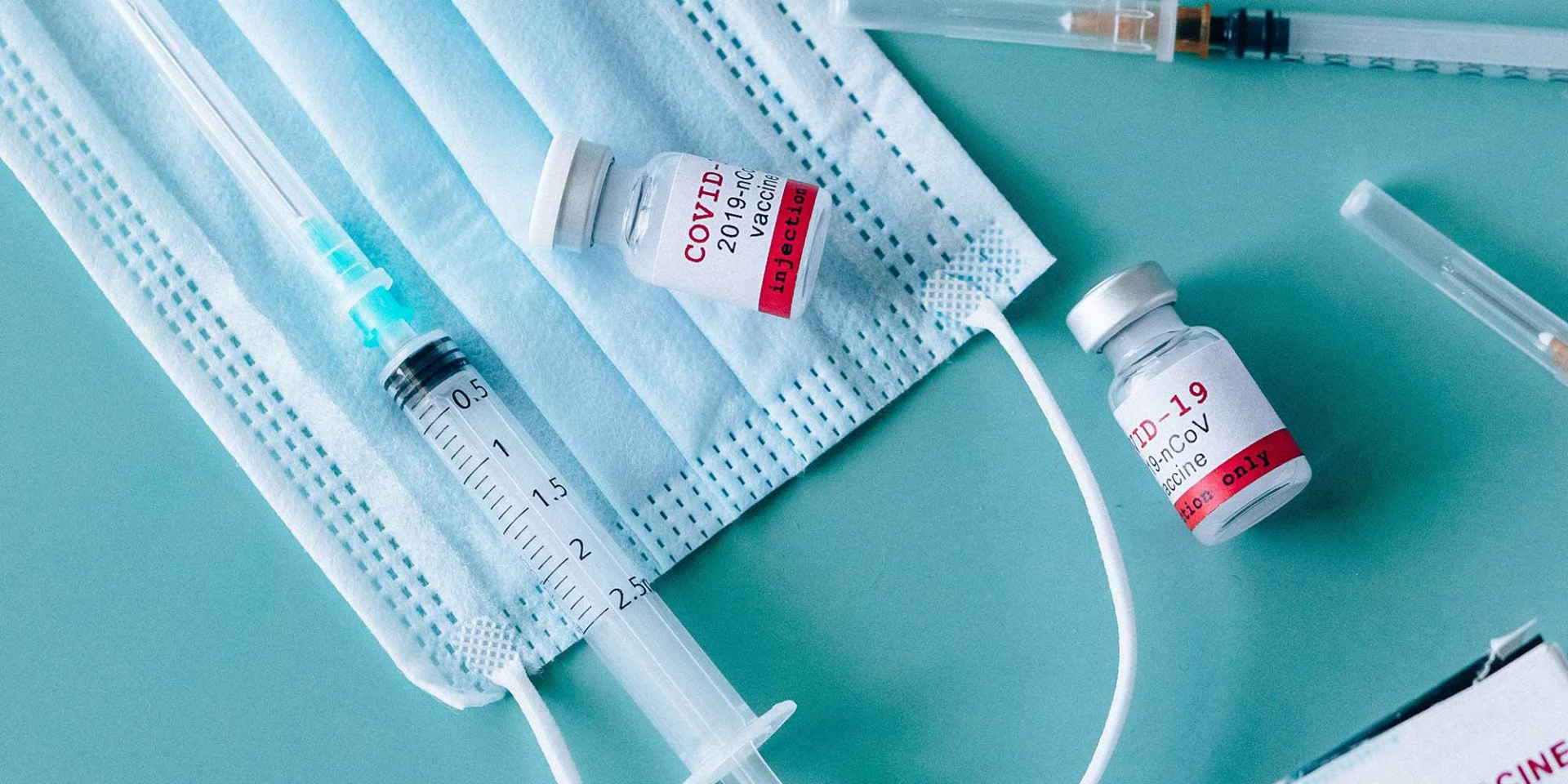 (Photo: Gavi)
Sweden said earlier in May it would donate 1 million doses of AstraZeneca vaccine to COVAX.
The COVAX facility, backed by the World Health Organization (WHO) and the Global Alliance for Vaccines and Immunization (GAVI), aims to secure 2 billion vaccine doses for lower-income countries by the end of 2021, National Post reported.
North Korea's 'ghost ships' linked to illegal fishing by China fleet, study finds
Almost 600 North Korean 'ghost ships' have washed up on the coast of Japan in the past five years, some containing the corpses of their crew
"Dark fleets" of hundreds of Chinese vessels are fishing illegally in North Korean waters, according to a study, forcing displaced local fishermen to risk their lives in distant waters in unsafe boats, many of which are carried across rough seas to the coast of Japan.
In a report published on Wednesday in the journal Science Advances, Global Fishing Watch (GFW), says more than 900 vessels of Chinese origin fished illegally in the area in 2017, and 700 in 2018. Together it is estimated they caught more than 160,000 metric tonnes of squid, worth more than $440m (£346m).
The organisation said illegal Chinese fishing over the two-year period was probably a breach of UN sanctions banning North Korea from earning foreign currency through, for example, the provision of fishing licences to foreign vessels.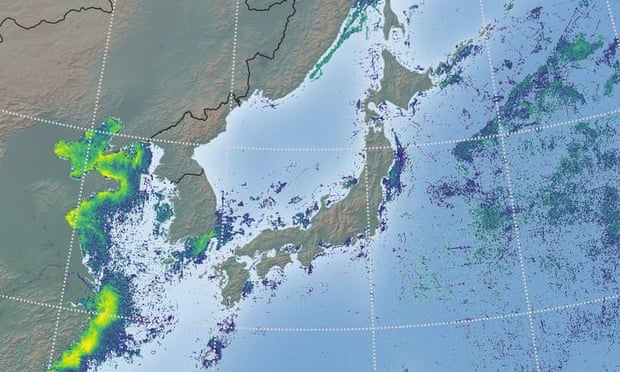 A map of north-west Pacific fishing hotspots produced by Global Fishing Watch in 2016. Photograph: Global Fishing Watch
"The scale of the fleet involved in this illegal fishing is about one-third the size of China's entire distant-water fishing fleet. It is the largest known case of illegal fishing perpetrated by vessels originating from one country operating in another nation's waters," said Jaeyoon Park, a senior data scientist at GFW and co-lead author of the study.
"By synthesising data from multiple satellite sensors, we created an unprecedented, robust picture of fishing activity in a notoriously opaque region."
GFW, a non-profit organisation campaigning for greater transparency in the fishing industry, used a combination of four satellite technologies to form a detailed picture of the dark fleets, so named because they do not publicly broadcast their location or appear in public monitoring systems, according to Guardian.
Gold price forecast: gold markets continue to show strength
Gold markets initially pulled back during the trading session on Tuesday, before turning around and showing strength yet again.
Gold markets continue to show strength in general as we sold off slightly to kick off the session only to find buyers yet again. The $1900 level above continues to be crucial, and I think at this point time what we are seeing is a potential break out. If we can break above the $1900 level, then it is very likely that the US dollar will be one of the culprits pushing this higher, because of course there is the scenario where the ounce of gold simply takes more of those greenbacks, as reported by FX Empire.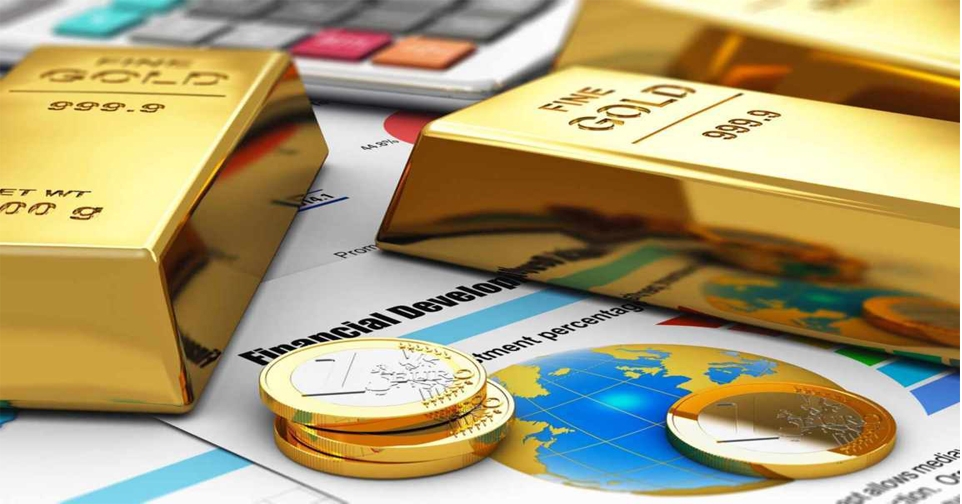 (Photo: NFX1)